Metro Market, Pick 'n Save: Mask rule ending for some May 20
MILWAUKEE - Kroger announced that fully vaccinated customers and most fully vaccinated workers will no longer need to wear a mask in stores starting Thursday, May 20.
In southeastern Wisconsin, that includes Metro Market and Pick 'n Save store. The change to the grocers' mask policy comes in accordance with updated CDC guidance on masks, Kroger said.
State or local mask mandates will be adhered to, should one take precedence. In Milwaukee, for example, the mask mandate is not set to expire until June 1. Meanwhile, in Glendale, where there is no mask mandate.
Inside the store, shoppers will find signs the pandemic is nearing its end; there's a fully-stocked paper towel aisle and mask requirements are going away.
"Customers and associates who are fully vaccinated do not have to wear a mask in any of our facilities, stores included," said Jim Hyland, Roundy's vice president of public affairs.
There are exceptions to the mask policy. Non-vaccinated workers, the company said, will still be required to wear a mask. Pharmacy and clinic associates will continue to wear masks, too, per CDC guidance for health care settings.
"From day one, we followed CDC, science-based, data-based guidelines, so we are doing it again here, too," Hyland said.
Hyland said the company spent the weekend getting a feel for what its employees thought about a possible change.
"It'll take a little bit of time to get used to, but I think most people will be excited about it," said Hyland.
FREE DOWNLOAD: Get breaking news alerts in the FOX6 News app for iOS or Android.
Not all customers plan to lose the masks immediately. Pat Allen is not ready to give up her mask just yet.
"I think it's soon, personally, and my preference is I think when I'm in more public areas, I'll continue to wear it just because I think I feel a little bit more safe," Allen said.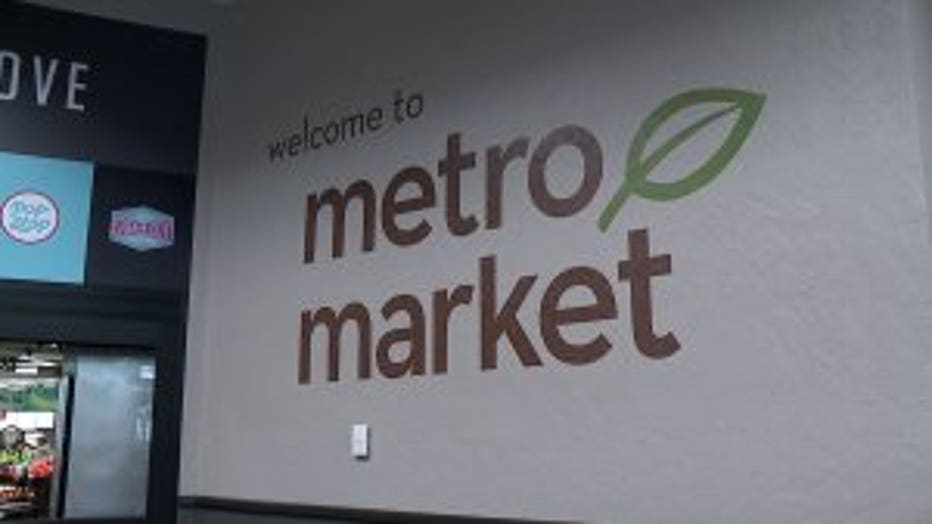 Customer Tahj Lea is excited to drop the mask.
"Not having to smell my breath. Doesn't matter if you brush your teeth, it gets old just smelling your breath," Lea said.
The company has a pretty good idea of which employees are vaccinated because it has a record of which employees accepted a $100 bonus for getting the vaccine.
Still, just like with customers, the decision to wear a mask is going to be an honor system.
Below is a running list of businesses that have dropped their mask requirement for fully vaccinated individuals as of May 20.  They are still asking those unvaccinated to wear a mask.
Kroger (includes Pick N Save, Metro Market)

Target

 Walmart

 Costco

Meijer

Trader Joe's

Home Depot

Best Buy

Walgreens

CVS

Chipotle *

Starbucks

Macy's *

Kohl's

JCPenney (still required in the service department)
 * = still requires them for workers, but not for vaccinated customers
 Still keeping mask mandates (for now):
Simon Properties (Owns Johnson Creek Premium Outlets & Pleasant Prairie Premium Outlets)

Disney (relaxed when outdoors, mandated when entering and throughout all attractions, theaters, & transportation)