KFC is selling an 'Internet Escape Pod' -- and it can be yours for $10,000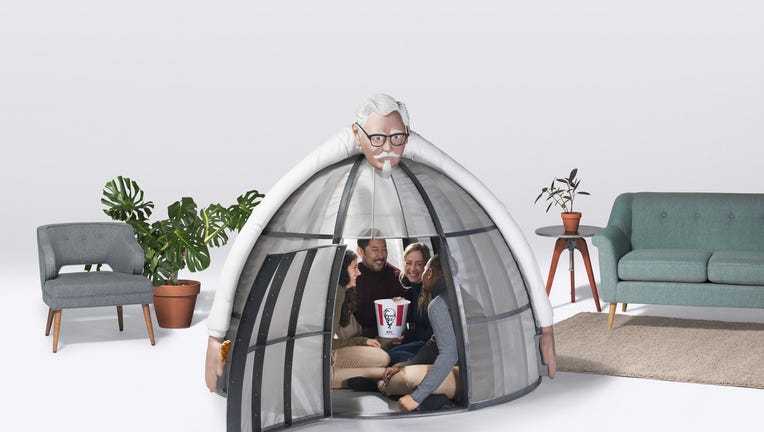 article


KFC wants to help you escape the Internet for only $10,000.

The fast food chain's latest viral marketing strategy involves a $10,000 "Internet Escape Pod" that apparently forms an impenetrable wall against the Internet and a return to a much simpler time.

"Yup, this dome is like a magic force field designed to disrupt the internet coming to and from your devices. We were going to sell this for the ridiculously high price of $96,485.34, but in the spirit of Cyber Monday it can be yours for $10,000. So this Cyber Monday (or really anytime you want; I mean you bought it, so it's up to you), let Colonel Sanders' protective embrace take you back to a simpler time." -- KFC

KFC said a "special person with a gizmo" much test the cage before they are able to claim "total and utter signal impenetrability."

If you need one, you can visit KFC's Limited E-Store.