Kenosha woman says she'll fight tickets after arrest for attempting to gain access to board meeting


KENOSHA COUNTY -- A Kenosha County woman, 57, was arrested and cited Tuesday, May 5 after sheriff's officials said she attempted to gain access to a Kenosha County Board meeting at the Kenosha County Administration Building -- closed due to the coronavirus pandemic. Members of the public interested in being part of the meeting were advised it was available virtually or by phone, and they would not be allowed to attend in person, sheriff's officials said.

In a news release Wednesday, sheriff's officials identified the woman as Mary Magdalen Moser.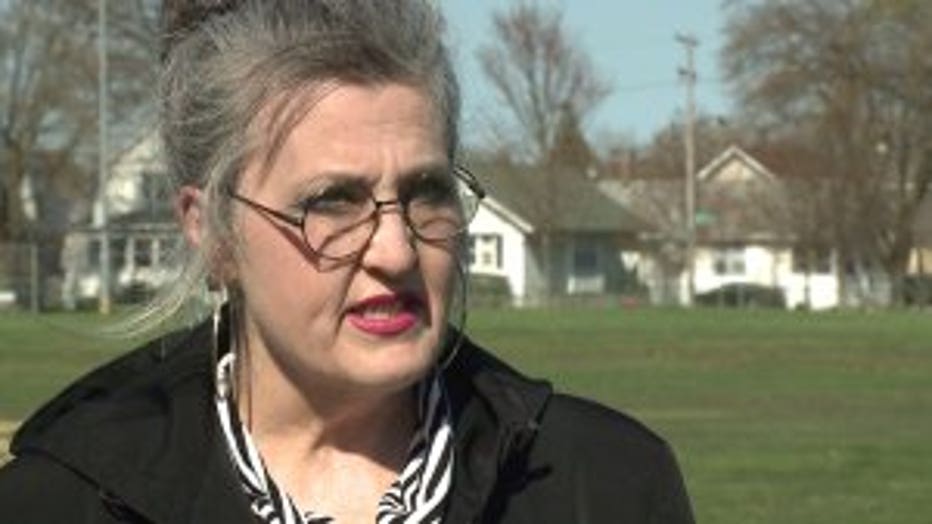 "It is essential for citizens to be able to participate in government," said Moser. "I was denied access to the meeting."

Sheriff's officials said access to the meeting was restricted to a secured employee entrance at the Kenosha County Administration Building -- which was being supervised by sheriff's officials.

Moser entered through this entrance and tried getting on the elevator to the Kenosha County Board Chambers, sheriff's officials said. A lieutenant and captain monitoring the entrance realized she was not a board member, and explained that the meeting was closed, and she could attend virtually. Moser "insisted she was allowed to enter, and refused to leave the secure area of the building," officials said.

The Kenosha County Board chairman confirmed access would not be allowed -- and Moser was again advised she would not be able to attend.

At this point, officials said Moser reached past the captain standing in front of the elevator doors and pressed the call button five times while demanding entry to the meeting -- each time activating the elevator door. Sheriff's officials said she tried to brush past the captain the fourth time the door opened, and he took her by the arm -- guiding her away. After ignoring a request to leave, and again trying to board the elevator, officials said Moser was advised she was under arrest. The captain and lieutenant took hold of her arms as officials said Moser resisted their attempts to place her in handcuffs.




She was eventually escorted from the building, and no injuries were reported.

Moser pointed to the posted agenda, which did not say the public would be restricted.

"It says members of the public are asked not to attend in person," said Moser. "The least they can do is sit there, listen to me for the five minutes I'm allotted."

"If she wants to be in physical attendance at that meeting, she has the right to do so," said Zach Rodriguez, Kenosha County supervisor. "Nowhere in that does it say you will be prohibited for attending one of those meetings. Nowhere does it say you'll be arrested."




She received two citations for obstructing an officer and resisting arrest, and later released. Moser said she looks forward to fighting the tickets.

"There's no reason for that," said Moser.

Sheriff's officials noted in the release the captain and lieutenant "showed much restraint during their contact with Moser."

Below is a statement from Rodriguez, who is the supervisor for Moser's district:

Residents,

As I made the County Board and those watching our meeting, aware last night, one of my residents was arrested and detained for nearly an hour last night. This was done to her as she was trying to lawfully attend our statutorily open meeting. With her she brought the Governor's orders, opinion from the AG's office, and WI state statutes that explicitly state the requirements for open meetings that the public is entitled to participate in.

This resident is a 57y/o resident who was politely trying to execute her rights when she was pushed against the wall and cuffed before being escorted out of the building and placed into the back of one of our squads for nearly an hour. She was told it was the opinion of the Corp. Council Office that this meeting was NOT a public meeting and that she had NO right to be there. ( I have been told by Corp. Council this morning, that we are in compliance given the circumstances) I can't speak for everyone, but it is my opinion that our meetings, while we can ask for residents to stay home streaming the meeting(s) online and to submit any comments via email, are open. We should not force our residents, the people who employ us, to give up their right to attend these meetings in person. To say the least I am very troubled and concerned about the events that transpired and hope they don't happen again.

My resident received two citations for Resisting/Obstructing an officer, totaling over $1,500. She has asked that I share with the Board and the public that she fully intends on fighting these in court. With that, I am asking Chairman O'Day to make clear to the public that while we encourage the public to stay home and participate online, we will not bar the public from attending meetings in person if they feel it necessary to.

As always, feel free to reach out with any questions,
Zach Rodriguez, Kenosha County Board District 8