Kenosha officer's actions justified after fatal shooting; not everyone believes ruling was fair
KENOSHA -- Kenosha County District Attorney Robert Zapf has ruled a fatal officer-involved shooting that happened in Kenosha on March 14th, 2015 was justified. Following that decision, which Zapf announced March 11, hundreds of pages of reports from the Aaron Siler case became public record.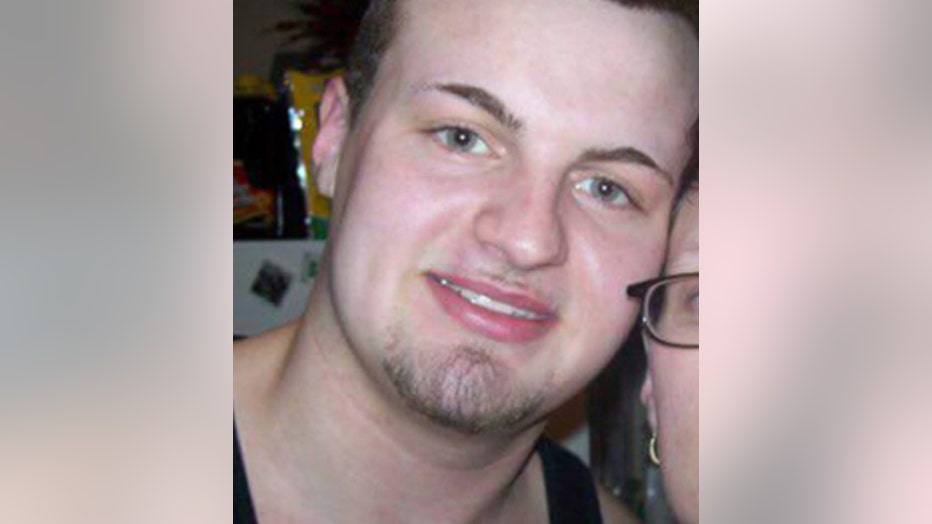 With the release of the investigative documents, we learned Kenosha Police Officer Pablo Torres shot the 26-year-old Siler six times. We also learned Siler was armed with an empty bucket when Torres shot him. FOX6 News spoke with the use of force expert consulted in this case, and a critic who says the public should know about a key piece of evidence, or lack thereof. "If this was truly an independent review, that fact would be brought into that report, but it`s not," Michael Bell said.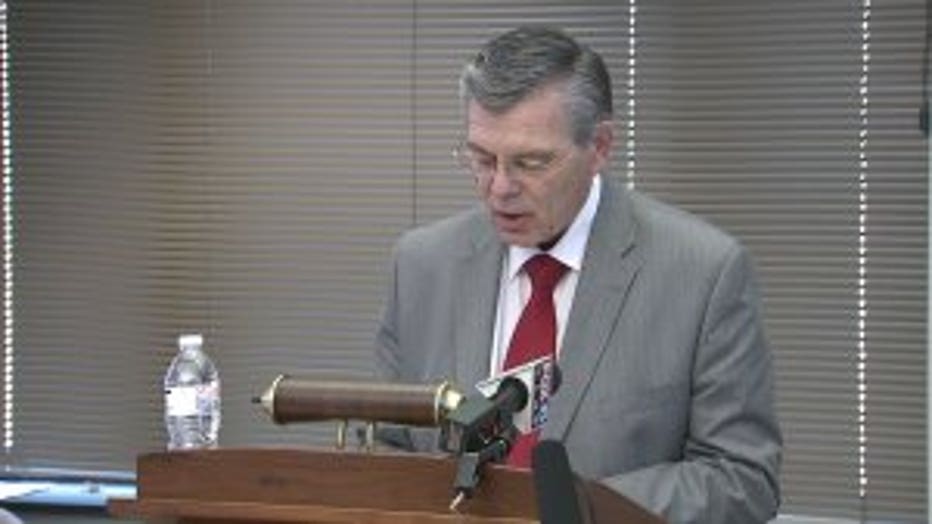 Kenosha County District Attorney Robert Zapf
"Officer Torres did what he was trained to do as a law enforcement officer and that is to protect himself and others from injury, great bodily harm, or even death," Zapf said at the March 11 press conference. Siler and Torres came face-to-face in the garage of an auto body shop following a chase. Siler had a warrant out for his arrest.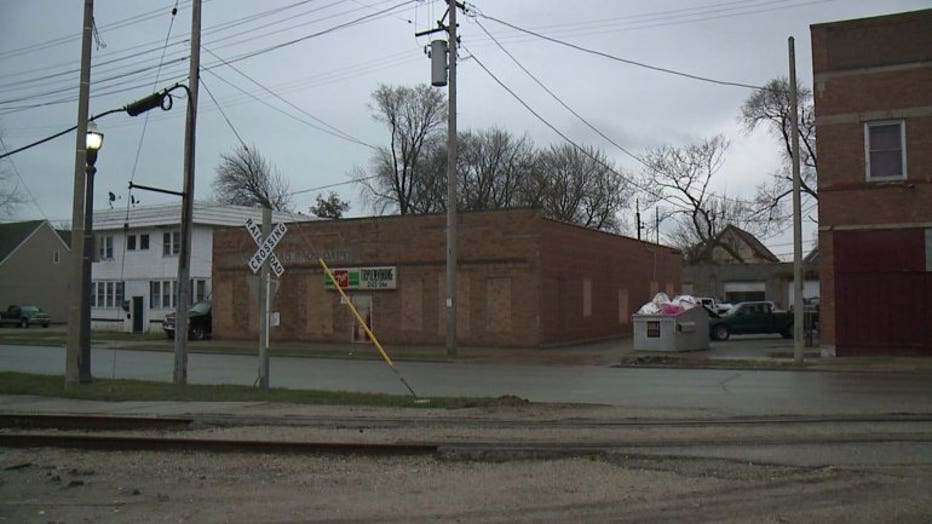 Scene of officer-involved shooting of Aaron Siler in Kenosha
Zapf pointed to the words of a witness working in the garage on the morning of March 14th, 2015. He said Siler "tried to pick up a metal pipe that is attached to a car jack," but it was so heavy, he "could not detach it from the jack." The witness said that's when Siler turned around and picked up the empty bucket.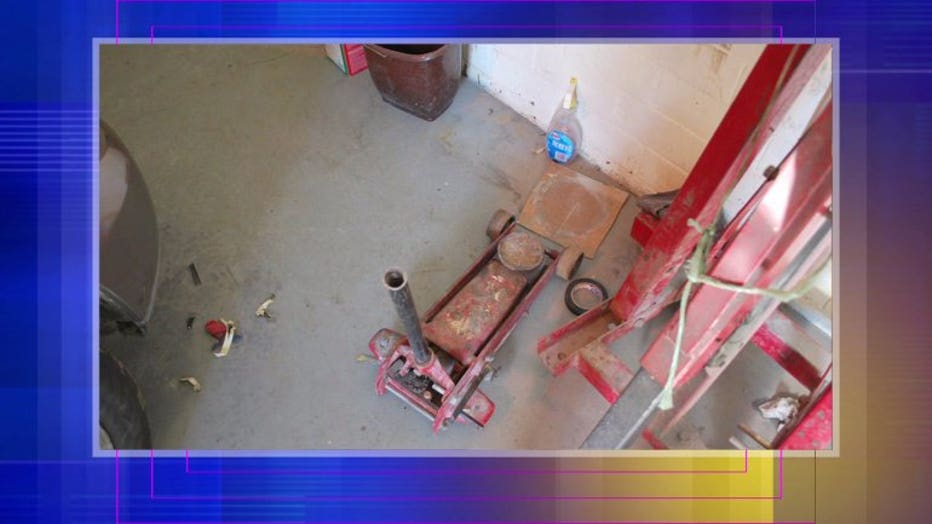 Scene of officer-involved shooting of Aaron Siler in Kenosha
Torres told investigators because an SUV was between them, he couldn't see Siler's hands. When Siler moved toward him, Torres opened fire.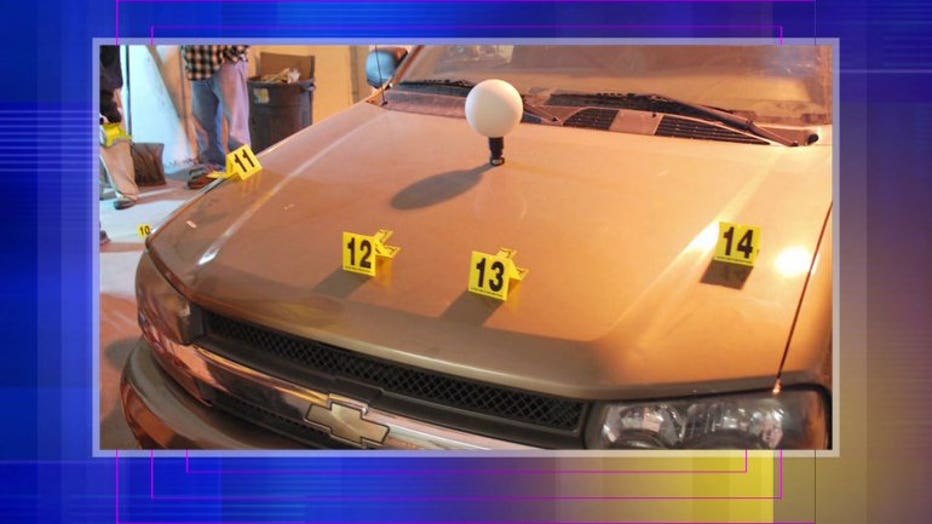 Scene of officer-involved shooting of Aaron Siler in Kenosha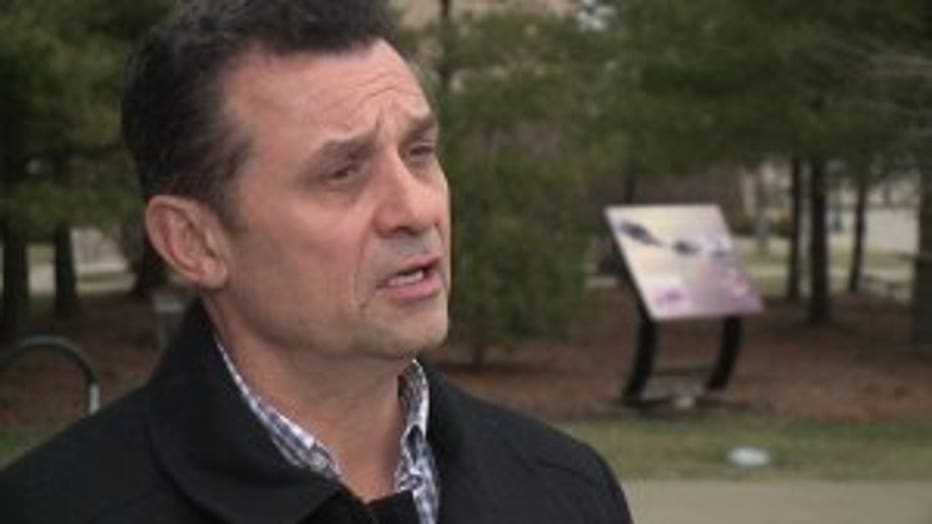 At the time, Siler was holding an empty bucket. Challenging the evidence Michael Bell has been a police accountability activist since Kenosha police shot and killed his son in 2004.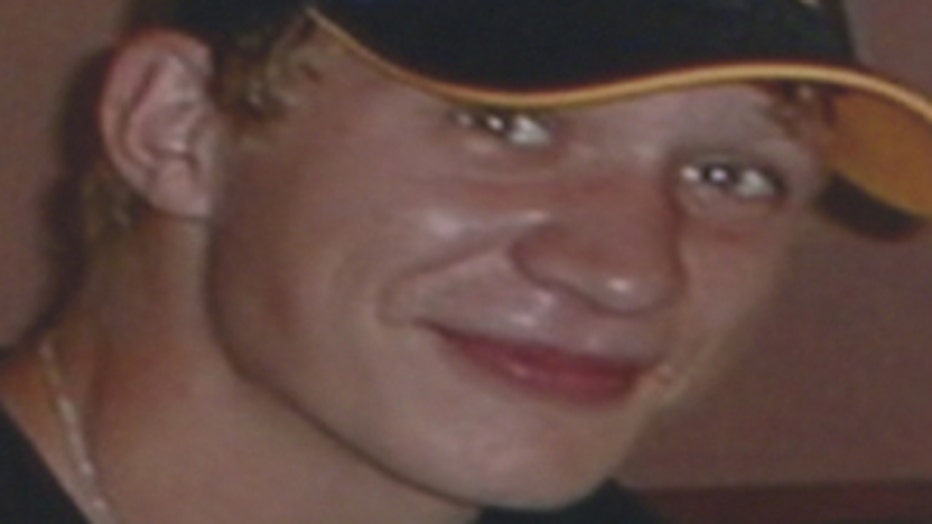 Bell says it must be noted that the Crime Lab report for the pipe says that "due to the limited amount or lack of human DNA detected, no further analysis was performed." A test on the outside of the bucket found a DNA profile consistent with that of Siler.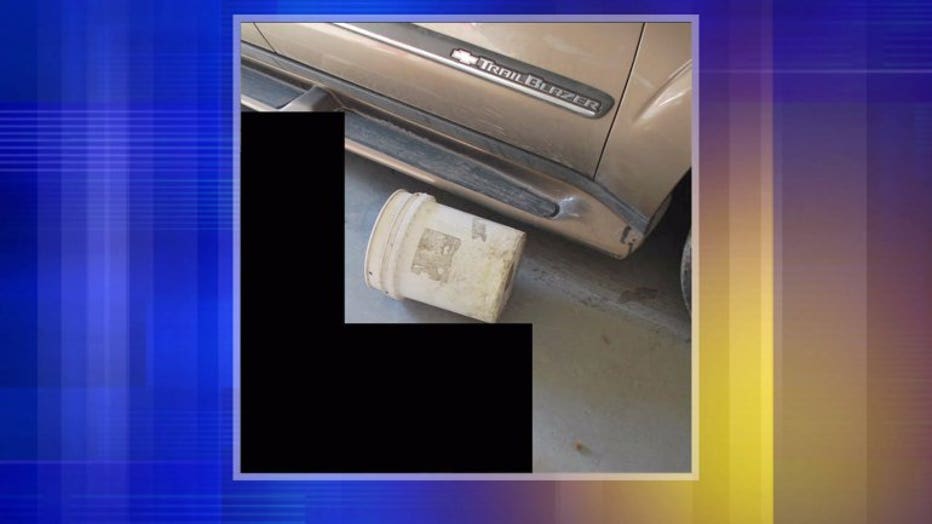 Scene of officer-involved shooting of Aaron Siler in Kenosha
Use of force expert Emanuel Kapelsohn put together a video for the report.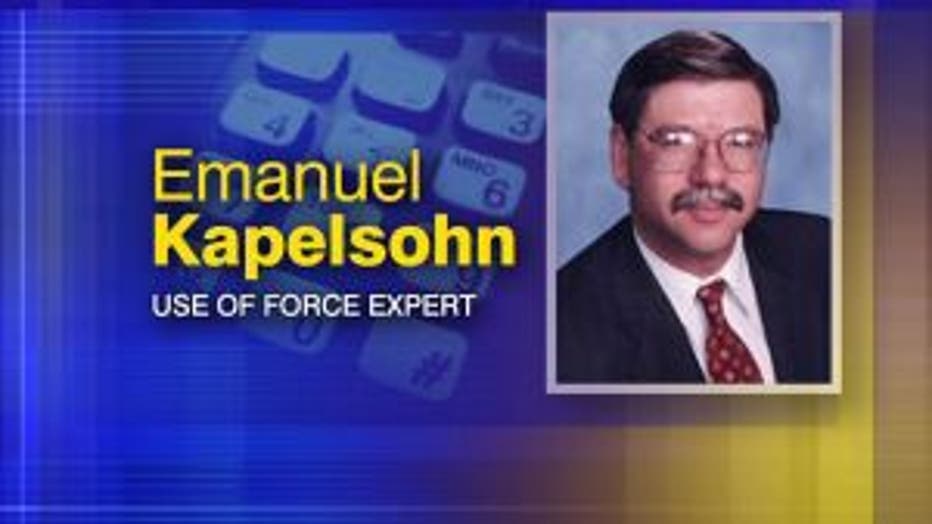 Kapelsohn said the video shows that an empty bucket can cause serious damage. Bell says the video is excessive because it includes a demonstration of a man Siler's size using a bucket to break a wooden board. In his report, Kapelsohn notes the bucket is weighted with sand for that video in order to show the impact the bucket could have if it were full. "The officer said had he seen the bucket. He would`ve had no way to know whether it was empty or whether it contained something," Kapelsohn said. Kapelsohn adds that Torres' version of events lines up with the statements given by the two brothers in the garage at the time of the shooting. Kapelsohn also traveled to Kenosha to examine the scene and recreate the events leading up to the shooting "What the officer said he believed is consistent with the reconstruction of the scene and with what another witness saw from the same side of the car as the officer," Kapelsohn said. A call for "more independent" review Bell says Kapelsohn, who was also consulted in the Dontre Hamilton investigation, approached this case with his mind made up. "Kapelsohn could take a Kleenex, and if the officer said he was afraid of it, he could find a way to manipulate it to show it was a dangerous weapon," Bell said. The Milwaukee County District Attorney's Office says it paid Kapelsohn $30,000 for his report in the Hamilton case. Zapf declined to provide a figure when asked how much his office is paying Kapelsohn. Zapf said the final bill has yet to arrive. Kapelsohn strongly denies the accusation of approaching cases with a pro-police bias. "The district attorney did not see my report until I rendered it, and did not hear my opinions until I rendered them, and made it clear that whatever my report might be, he intended to make it public," Kapelsohn said. Bell says the public would have more trust in police incident investigations if the final ruling came from a special prosecutor. He would like to see state legislators pursue a law that mandates prosecutors from an outside county handle allegations of excessive force. "Let's not have a district attorney, who has a number of departments under his control, who he works with daily, making decisions regarding that," Bell said, "Someone from the outside should've been brought in to do that review." Kapelsohn says, if they're fit for the job, prosecutors should have no issue reviewing agencies in their county. "I think a great deal depends on the integrity of the prosecutor and on the investigation done by the investigating agency," Kapelsohn said, "But I've seen nothing that indicates to me that there is a lack of fairness or a lack of objectivity here." Bell said he believes everyone should be looking through the reports.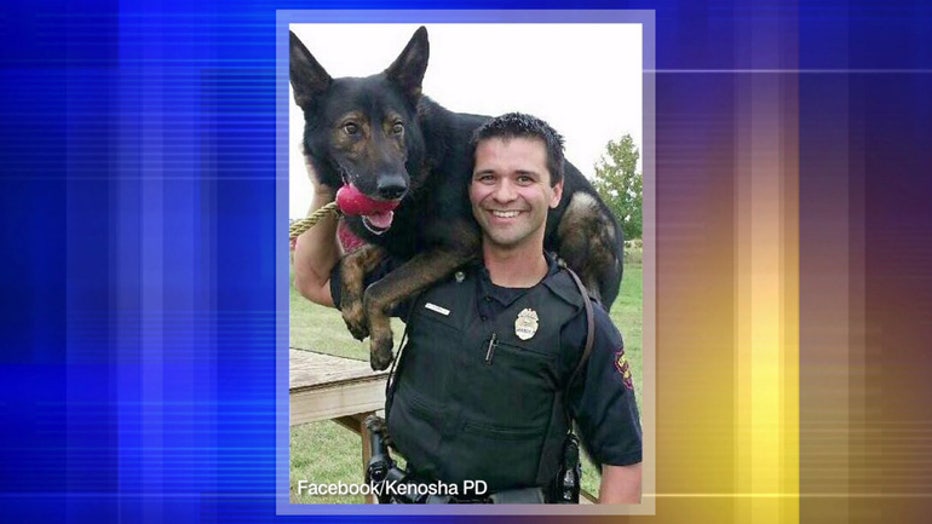 "The public has to have confidence in this," Bell said. Latest on Torres Kenosha police say Torres is still on administrative leave as the department internally reviews the report. That review is expected to last another week or two. A five-member committee is handling that review, according to Lt. Brad Hetlet. The day Torres shot Siler was the officer's first day back on the force following Torres' involvement in a non-fatal shooting 10 days earlier. In his report, Kapelsohn said he had no issue with Torres returning to patrol that soon "unless there is some particular reason to believe (the previous) shooting is not justified, and provided the officer is physically and emotionally ready to return." Related resources