Kenosha homeowner holds burglar until police arrive
KENOSHA -- A Kenosha County homeowner took matters into his own hands after he discovered a man allegedly trying to burglarize his home on Monday, October 15th. That suspect is 18-year-old Lorenzo Jones. Jones now faces a felony charge of burglary.
According to the criminal complaint, the homeowner involved in this case was asleep just before 8:30 p.m. on Monday when he heard a noise inside his home. The complaint indicates he "heard something fall and got up to investigate, taking a gun with him." The homeowner then heard the sound of running footsteps in his kitchen followed by the sound of someone going down the basement stairs.
The complaint indicates the homeowner saw a light on in the basement.
"I said, 'I got a weapon. It's loaded. I'm prepared to shoot, come out,'" the homeowner told FOX6 News.
The homeowner says he relied on his weapons training as a Vietnam veteran to keep himself calm while he dialed for police help.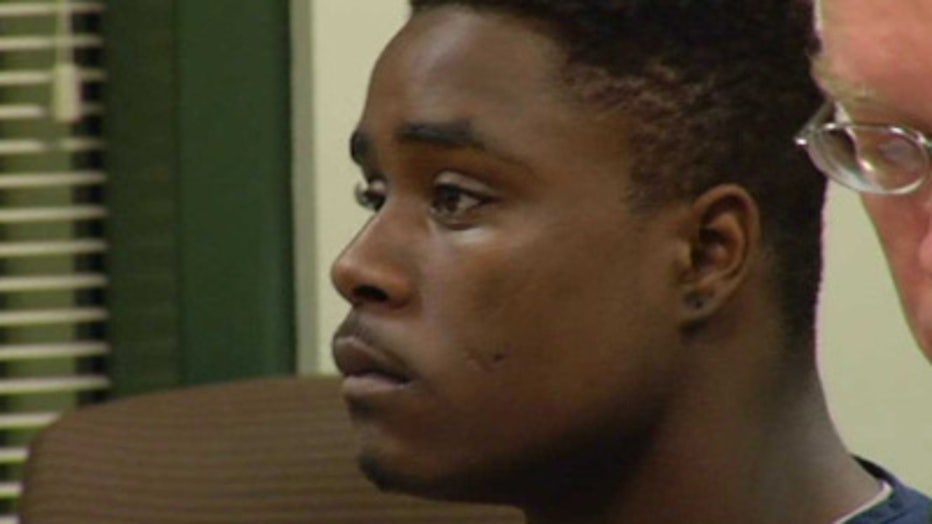 Jones apparently pleaded with the homeowner to let him go, saying at first that he had six kids, and then it was four kids to feed.
When police arrived at the home, officers say they found the homeowner holding Jones at gunpoint. The complaint indicates that Jones told officers: "I just came in looking for something to eat. I am really hungry."
During the investigation, the homeowner noticed two TV sets were missing. One was located in the backyard of the home and the other in the basement where Jones was held.
The complaint indicates officers found a brick in the backyard of the home near a broken basement window -- where Jones apparently got into the home.
If convicted, Jones faces up to 15 years in prison and $50,000 in fines. His bond has been set at $10,000.
Jones' father told FOX6 News he's relieved the situation didn't turn out worse.
"If you're coming into my home like that, I can't really honestly say you're gonna walk out like you came in. I offer any kind of sympathy and sorrow toward that family," Lorenzo Jones, Sr. said.