Kenosha health officials investigate outbreak of Salmonella at Supermercado Los Corrales


KENOSHA COUNTY (WITI) --  The Kenosha County Division of Health is currently investigating an outbreak of Salmonella in the community after receiving several reports of cases in the county.

The Division of Health is investigating food purchased over Mother's Day weekend (May 9th-10th, 2015) at Supermercado Los Corrales, located at 3933 52nd Street in Kenosha, as a possible source of the outbreak.

As of Wednesday, May 19th the source of the outbreak has not been officially confirmed.

Division of Health officials are currently working with the facility. The meat and food preparation area inside Supermercado Los Corrales is temporarily closed while the investigation is ongoing, but the remainder of the establishment is open.

The investigation began on May 15th when the Division of Health staff received positive Salmonella lab reports. Interviews with ill individuals are being conducted and laboratory testing is currently underway.

Melissa Vela says her kids were the first to get sick. Then, her husband came down with Salmonella symptoms.

"Just days after we ate the pulled pork from Supermercado. Diarrhea, stomach cramps -- they couldn't hold anything down. They couldn't keep anything in," Vela said.

Salmonellosis is an illness with variable severity. People infected with Salmonella bacteria may experience the following symptoms: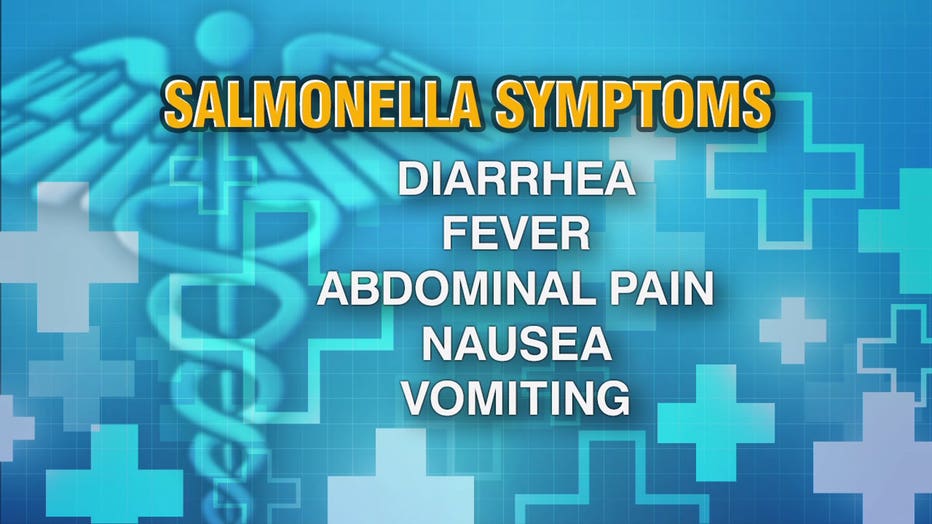 Vela says it didn't dawn on her family that they could have Salmonella until...

"Someone in her class said they were sick too after eating at the same place," Vela said.

According to Mark Melotik with the Kenosha County Division of Health, dozens in the area had the same complaints, the same symptoms, and they had eaten food from the same grocery store during the same time period.

"Any time you have numerous families, it potentially is large. We are dealing with over a couple dozen people calling in that they`re ill," Melotik said.

Division of Health officials have acted quickly -- closing the store's food and meat preparation area.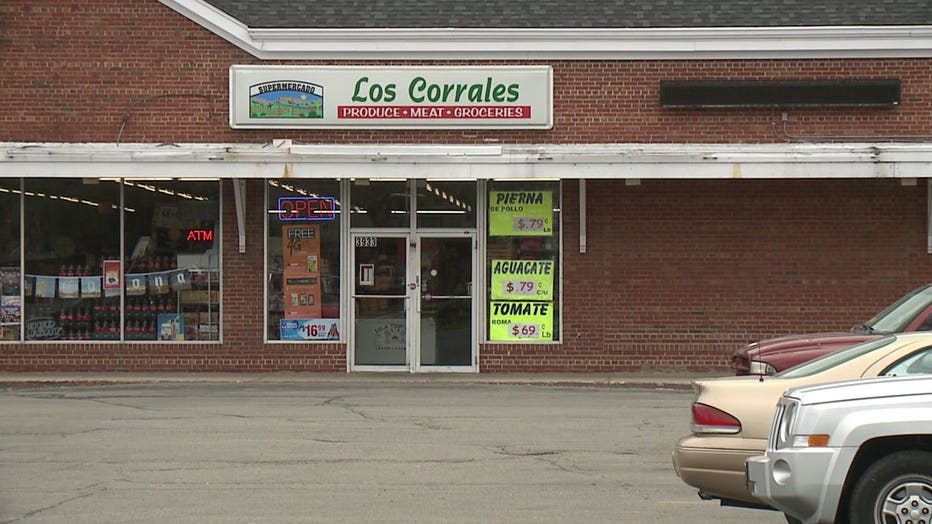 "For one thing, we have to protect the public. And two, it's to minimize any future contamination," Melotik said.

People can contract Salmonella by eating foods contaminated with Salmonella bacteria which can happen if a food handler doesn't wash their hands with soap after using the bathroom, or through cross-contamination, or if meat is undercooked.

The illness usually lasts four to seven days and most persons recover without treatment.

Dr. Syed Quadri and his colleagues at Aurora Medical Center in Kenosha have been treating potential cases of Salmonella. Dr. Quadri says patients can become dehydrated.

"I think the most important thing is hand washing. A lot of times if you go to the bathroom and didn't wash your hands, that's the most common spread of the organism," Dr. Quadri said.

Bloodstream infections are infrequent but can be quite serious, particularly in the very young or elderly. Anyone who is experiencing the symptoms listed above for more than four days should contact their health care provider.

Salmonella is identified through laboratory testing of the stool of an infected person.

Melotik says while health officials work to positively identify the source of the Salmonella in Kenosha County, and wait for test results from Madison, he asks for cooperation from the community.

"If you are sick -- to stay home. Let's not spread this to anyone else," Melotik said.

For more information, you're urged to call the Kenosha County Division of Health at 262-605-6700, 800-472-8008, or visit kenoshacounty.org.