Kenosha Girl Scouts treat Amazon; get special surprise in return
KENOSHA, Wis. - A group of Girl Scouts got a special surprise after handing out cookies to employees at Amazon's Kenosha Facility on Wednesday, May 24. One 11-year-old scout made it all happen.
 "I always wondered what if I asked Amazon if they would buy Girl Scout cookies... And, I always thought to myself, the worst they could say is no," said Gia Tarello.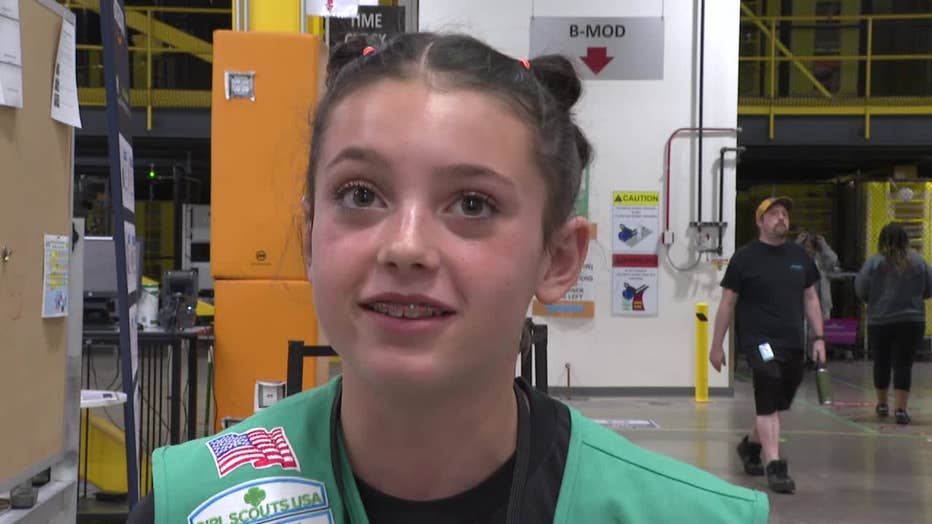 At 11 years old, young Tarello already has the mindset of an entrepreneur. 
"She said, 'why don't we go to we go to Amazon, they deliver boxes to us why can't we deliver Girl Scout cookies to them?'" said Eryn Tarello, Gia's mother. 
That question led Tarello and her Girl Scout troop to the Amazon facility in Kenosha. 
SIGN UP TODAY: Get daily headlines, breaking news emails from FOX6 News
"I got goosebumps all over my arms, and I remember calling the troop leader… and I was like, 'do we have 500 boxes?' Eryn Tarello said.
"The cookies that Amazon bought, the girls are actually passing them out free to the employees," said Nikki Soderholm, troop leader.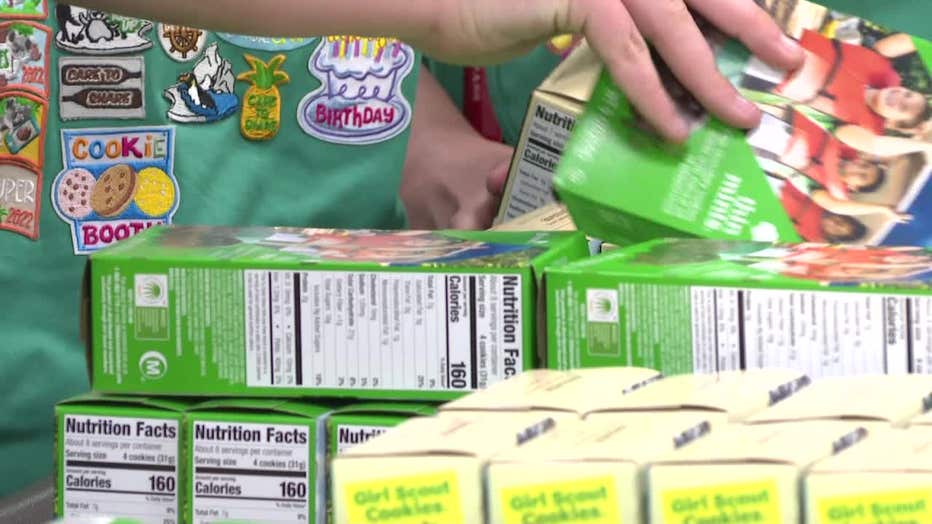 The Girl Scouts spent Wednesday afternoon touring Amazon's Kenosha facility and treating staff, but they also got a special treat themselves. 
"Being able to donate $7,500 to them as our commitment to the community, as well as my favorite part, ordering the $2,500 in Girl Scout cookies as well," said Andy Cary, Amazon Senior Operations Manager. 
Amazon gave back to the Girl Scouts who play to pay it forward.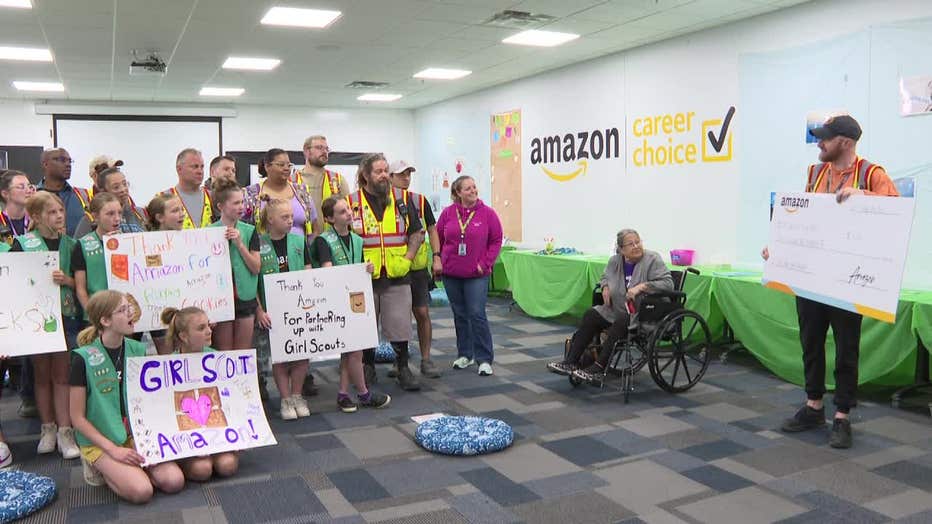 "We are going to be donating to a local animal rescue, they're going to be buying toys and food," Soderholm said.
FREE DOWNLOAD: Get breaking news alerts in the FOX6 News app for iOS or Android
Soderholm said Girl Scouts is all about life lessons – including the one she hopes the kids took away Wednesday. 
"For any other little girls out there, don't ever be afraid to ask, and the worst they could say is no," Eryn Tarello said.
The troop also wants to thank everyone who bought Girl Scout cookies this season, because it all goes towards great causes in the community.