Kenosha businesses prepare for unrest, hope for peace
KENOSHA, Wis. - The City of Kenosha suffered millions of dollars in property damage -- from torched garbage trucks to broken windows -- following the police shooting of Jacob Blake in August 2020.
Unrest unfolded days after the shooting. Two protesters were also shot and killed; Kyle Rittenhouse of Antioch, Illinois has since been charged. That is the scene Kenosha wants to avoid this time around -- the Kenosha County district attorney announced on Tuesday, Jan. 5 that the officer who shot Blake will not be charged.
The Blake family has been adamant about the need for nonviolent protests. Kenosha residents hope that holds true.
Hours before Tuesday's decision was announced by District Attorney Michael Graveley, lumber crews were again busy boarding up businesses around downtown Kenosha. It is a sight Caitlyn Feltner said she did not think she'd see again -- until hearing the district attorney's decision.
"I just think it's ridiculous, but everyone kind of already saw that coming as you can see," Feltner said. "Everyone's boarding back up, and it's just crazy to think nothing's gonna happen again."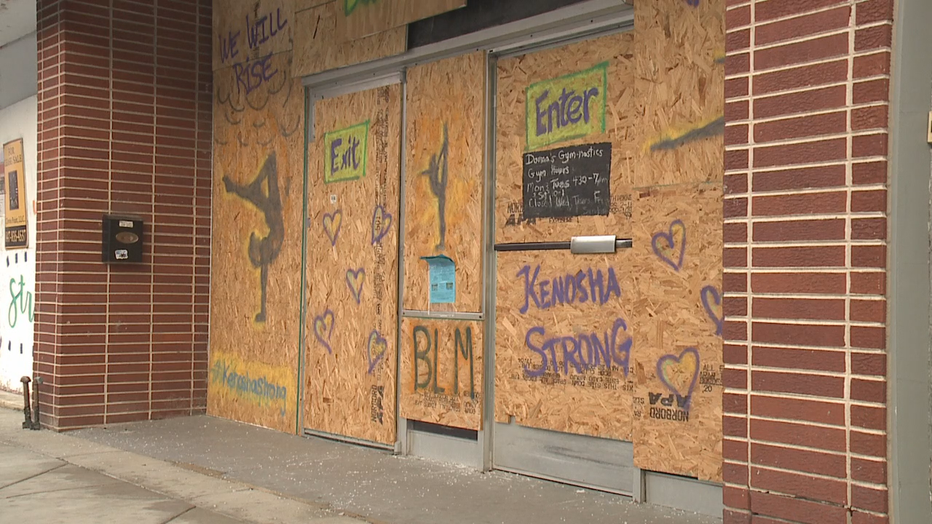 Businesses boarded in downtown Kenosha
Just blocks from the Kenosha County Courthouse, Kenosha's downtown was quiet on Tuesday. Most businesses were boarded and locked up.
David Hawes, who owns Sandy's Popper, said he was not surprised by the decision, but that now is the time for change.
"I don't understand the frustration, because I've never been in the shoes of people that are afflicted. But something's gotta change," said Hawes. "The pattern's there. The pattern's just too prevalent whether it's Kenosha or anywhere else."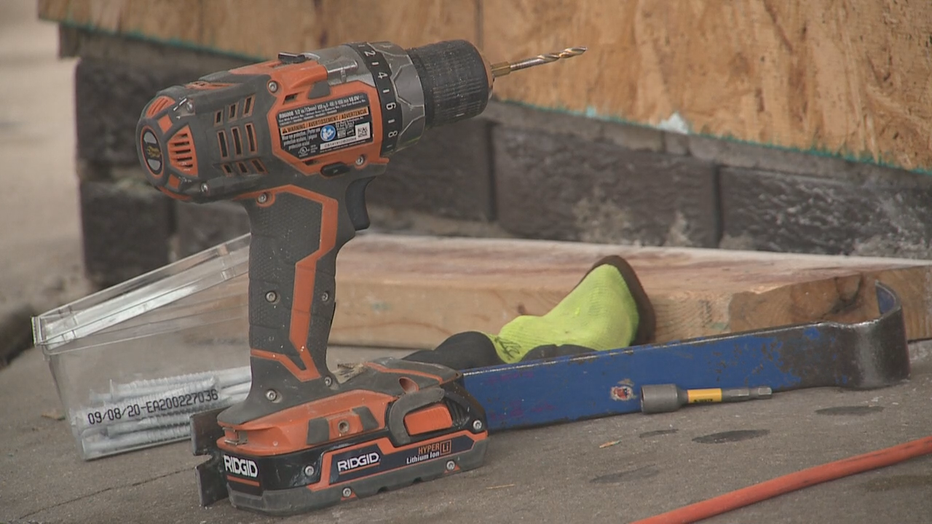 Hawes said he also fears for the safety of those who live downtown. People like Scott Strunk, who left his apartment during the August destruction.
"Just saw the helicopters flying over -- I'm just hoping it's not gonna get to that again. It was kinda a scary feeling back in August," Strunk said.
Now, regardless of how they feel about the decision, business owners and residents say they just hope things stay peaceful. And that Kenosha can make headlines for repairing its community, not re-igniting it.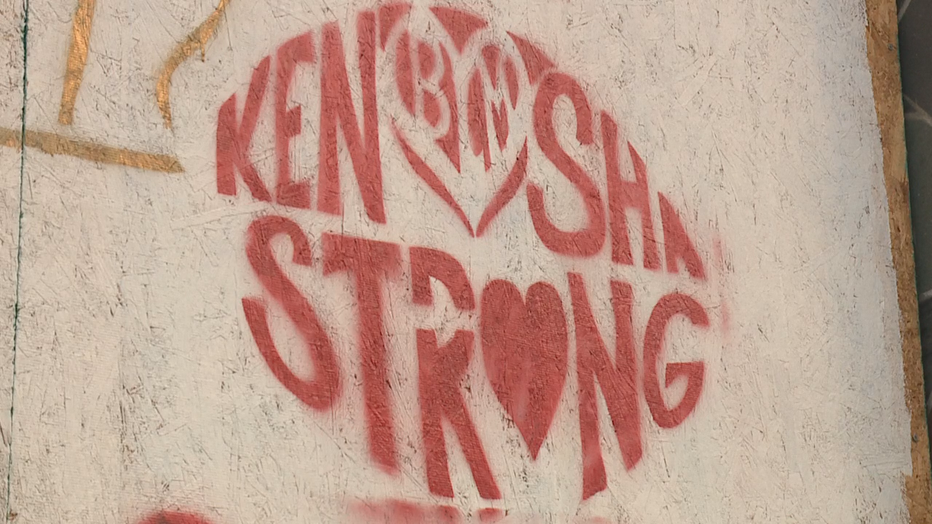 Businesses boarded in downtown Kenosha
"I just hope that if there are protests, which they have every right to do that, that it will be peaceful. There won't be any destruction. Nobody getting hurt," said Strunk.
FOX6 News checked with Kenosha Mayor John Antaramian's office on Tuesday. The city's emergency declaration did take effect and will last eight days.
Right now, there is no curfew in place.
FREE DOWNLOAD: Get breaking news alerts in the FOX6 News app for iOS or Android.