"Keep his name out there:" Billboards across the country spread gratefulness this holiday season


MILWAUKEE -- New billboards along the interstate are starting to get a lot of attention. They're billboards from the family of a fallen Virginia State Trooper, Chad Dermyer, wishing members of law enforcement a "Merry Christmas."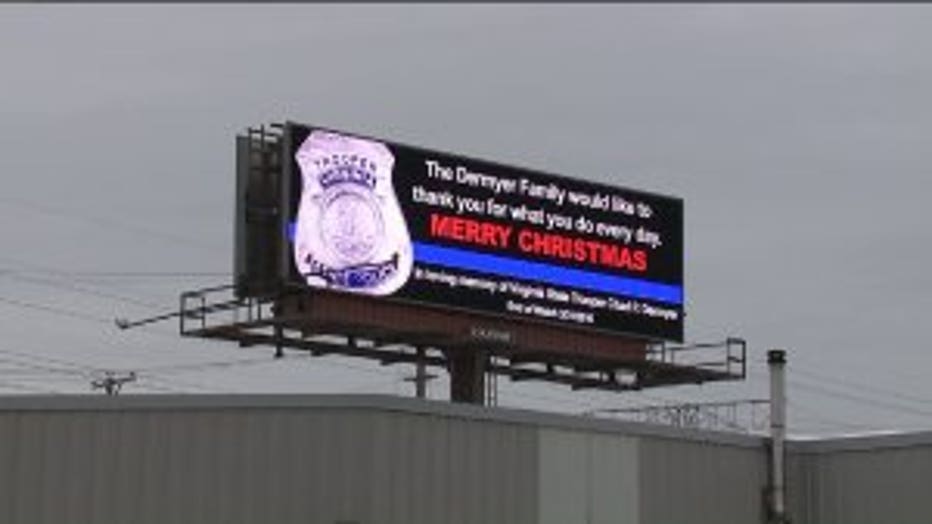 The billboards started in Missouri where Chad's father lives, then popped up in Virginia, Georgia and Michigan, where more of his family is and finally landed here in Wisconsin where Chad's brother and sister-in-law are.

A big gesture of thanks and remembrance.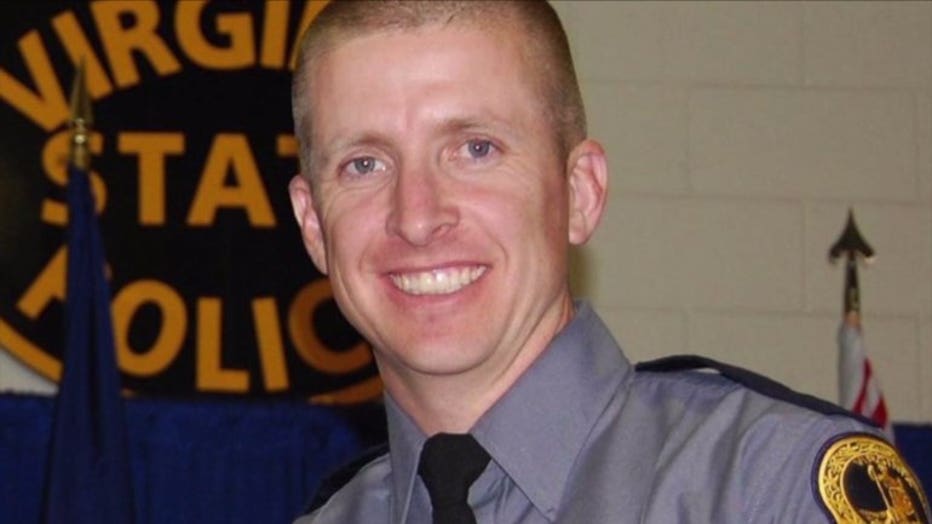 "It gives us something to focus on and keep his name out there, we don't ever want his name to be gone and forgotten," said John Dermyer, Trooper Chad Dermyer's brother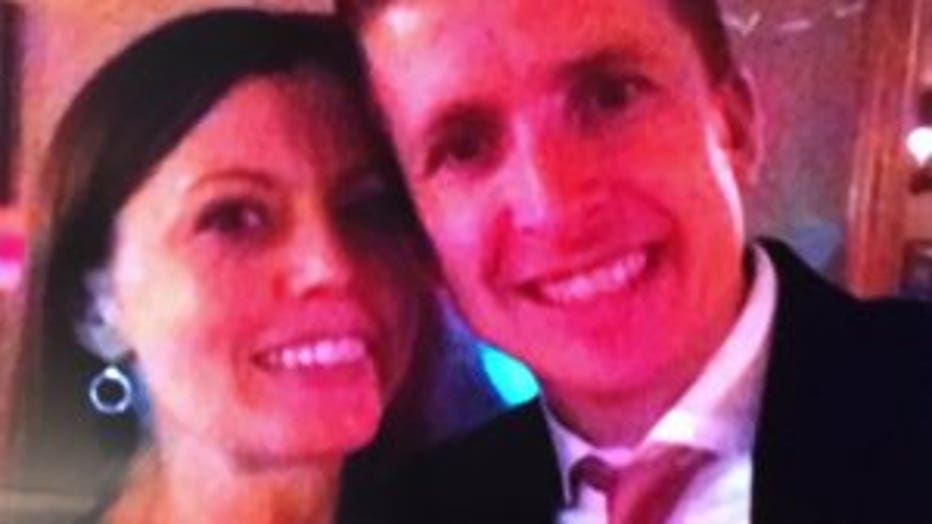 Trooper Chad Dermyer, a 37-year-old marine veteran, husband and father of two, was killed while on duty with the Virginia State Troopers. Earlier this year, Trooper Dermyer and other officers were participating in interdiction training inside the greyhound bus terminal in Richmond, Virginia, when a man suddenly opened fire hitting them. Other officers on the scene shot and killed the gunman.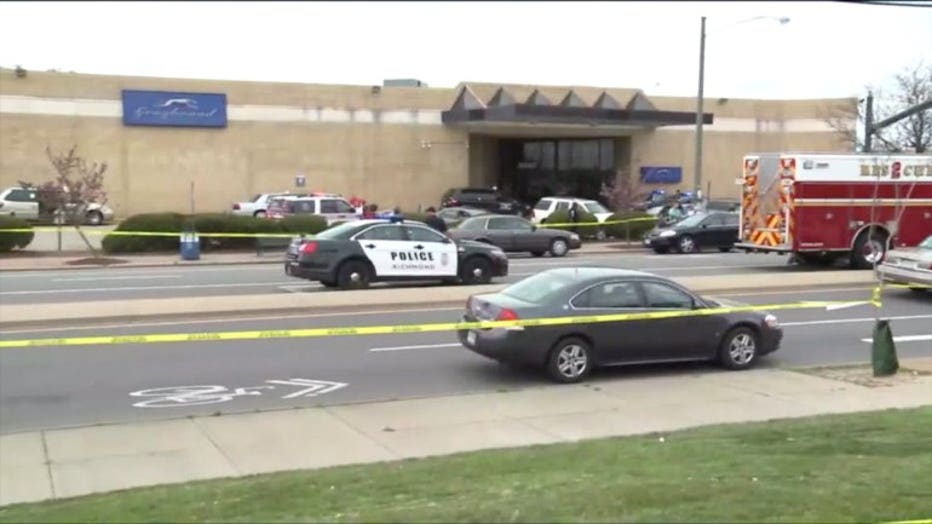 "I didn't believe it for a long time, even when we got there I half expected him to be standing there," said John Dermyer, Trooper Chad Dermyer's dad.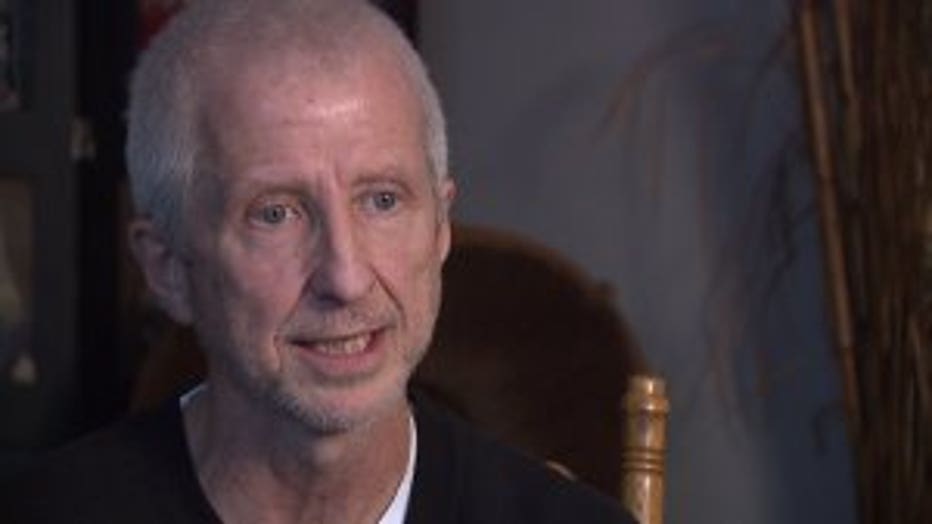 His family finds comfort in the support they've received from law enforcement across the country. They wanted to return the favor, a thank you to police, from a father of State Trooper Dermyer.

"This is not just about my son's sacrifice, which means a lot to our family the sacrifice that he gave, but the sacrifice that we want to stop of all these law officers being ambushed and being put away into harms way," said Chad's dad.

Trooper Dermyer's father had the idea; he saved up some money and called Lamar Advertising.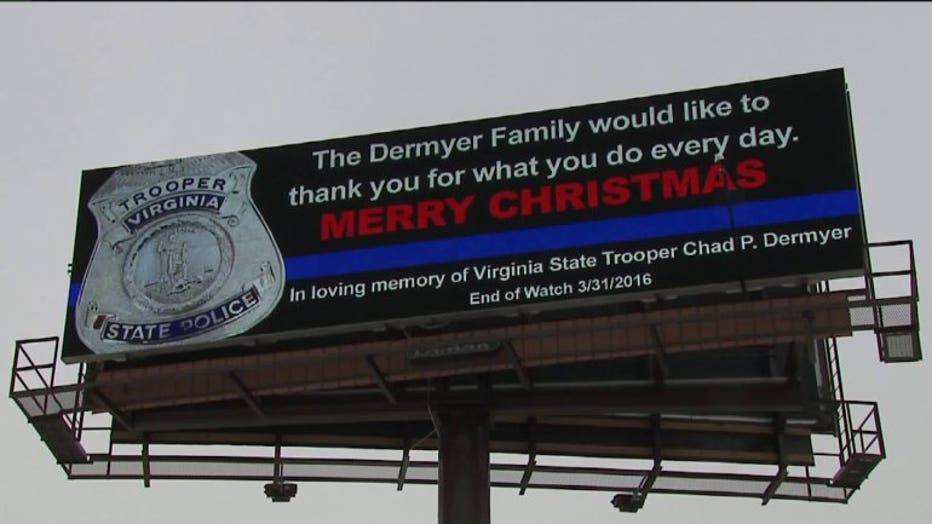 "I was prepared to pay and I was counting my pennies how much and how long I could run it," said Chad's dad.

But Lamar had a better idea: Donating dozens of billboards from Missouri and Georgia, to Michigan and Virginia, to here in Wisconsin.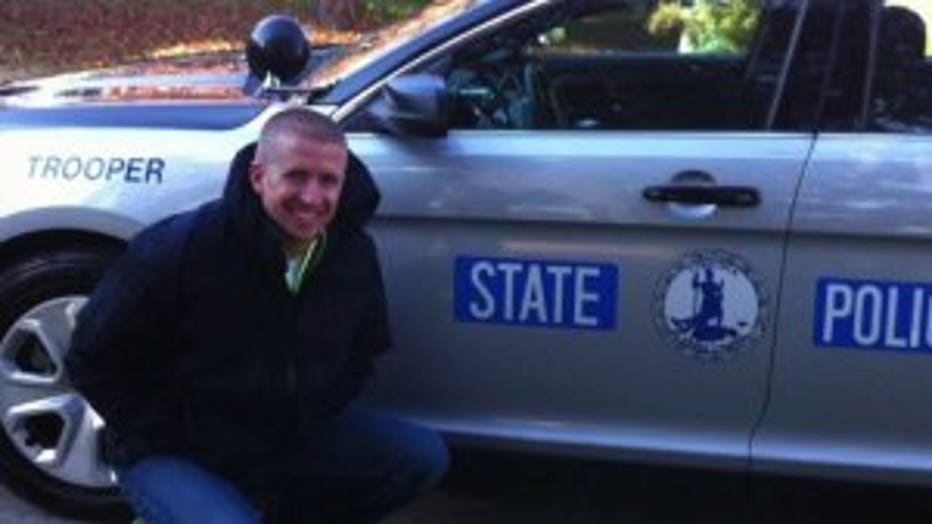 "I just couldn't thank them enough," said Chad's dad.

There are six billboards in southeastern Wisconsin, some are along I-894 and I-94. The billboards will be taken down after Christmas but the family hopes the message resonates forever.