#JusticeOrElse: Coalition of community leaders calls for holiday spending boycott


MILWAUKEE -- A coalition of community leaders gathered on Tuesday morning, November 17th to announce a boycott of holiday spending in response to which it calls police brutality, racist attacks, and economic injustice.

The local organizing committee for #JusticeOrElse presented the campaign of economic withdrawal starting on Black Friday and continuing until after New Years Day.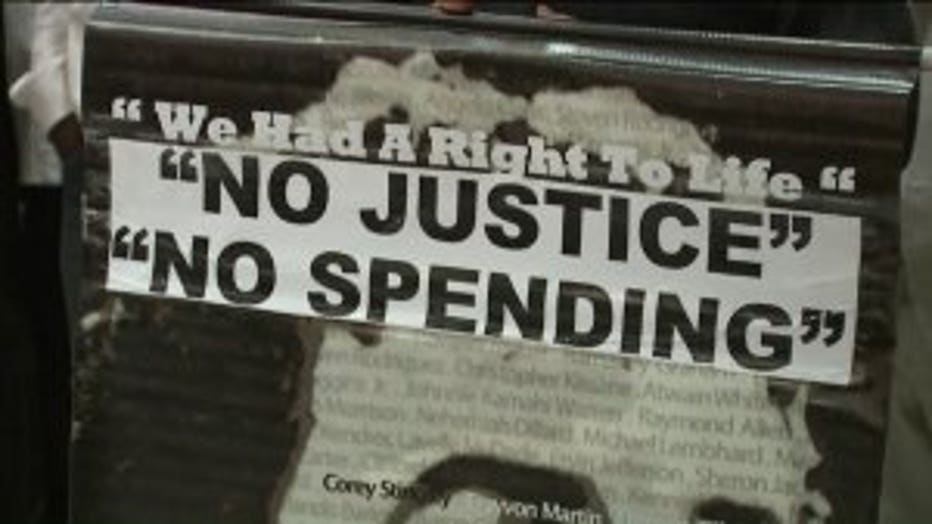 "You hit them in the pocketbook -- that at least gives them a wake-up call," Patricia McManus, president and CEO of the Black Health Coalition of Wisconsin said.

As she explained to her granddaughter, McManus says this is a call for Milwaukee residents to not spend money over the holidays unless it will go directly into black communities.

"We're not buying anything that's not black -- and she looked at me and said 'there are black and white people in a lot of shops' and I said 'that's fine, as long as it's owned by somebody black,'" McManus said.

The movement #JusticeOrElse is inspired by Dr. Martin Luther King Jr., who called for a holiday spending boycott in the 60s to"redistribute the pain."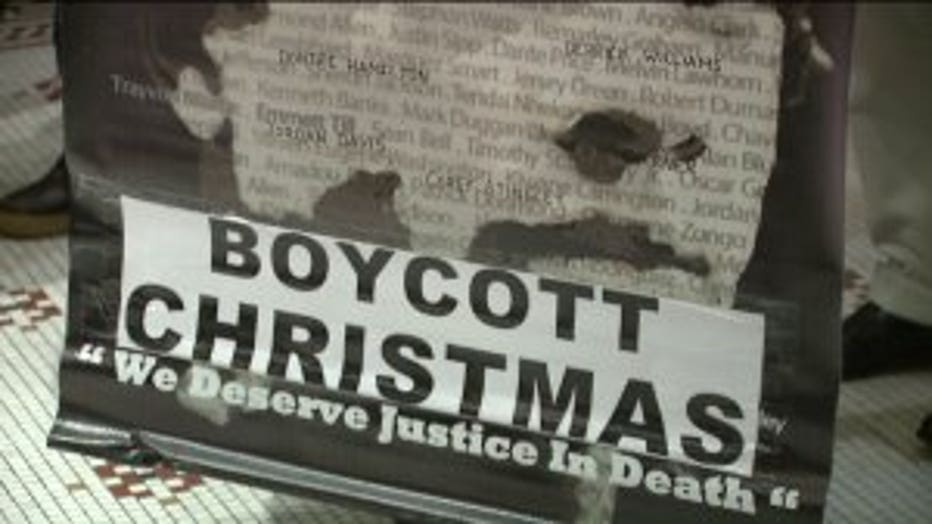 The families of Dontre Hamilton and Corey Stingley, who were both killed over the past few years, stand in support of this movement.

"I say withhold your spending," Nate Hamilton said.

"That's just the beginning with this boycott, with the withdrawal of our support for a system that doesn't support us," Craig Stingley said.

"There's so many things you can do to benefit your families this holiday season with those resources," Alderman Ashanti Hamilton said.

"I'm very proud of our community for this," McManus said.

FOX6 spoke with several retailers about this boycott. They didn't want to go on camera, but they did say they're concerned about what this could mean for spending and support this holiday season.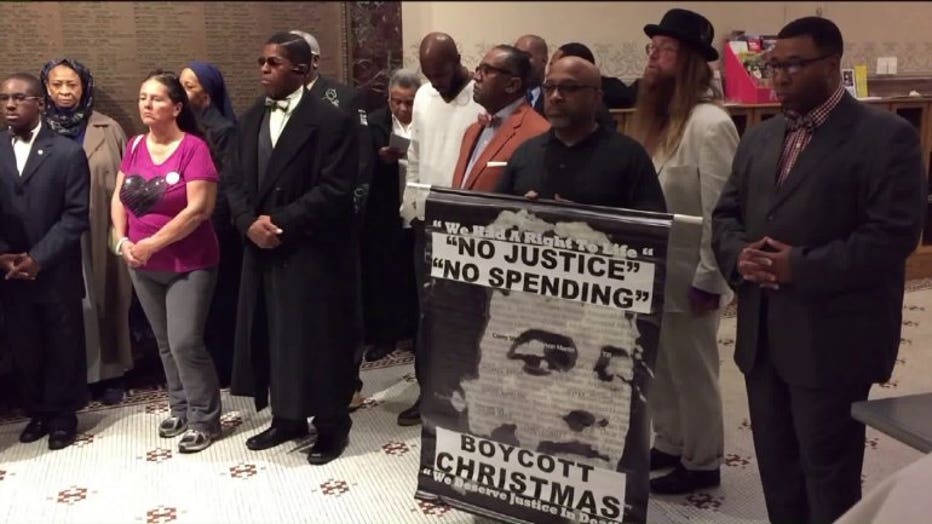 Monitor FOX6 News and FOX6Now.com for updates on this developing story.