Just-released documents offer new info. in Dwyer disappearance


MILWAUKEE (WITI) -- 80 pages of new documents were released on Tuesday, January 21st in the case of Kelly Dwyer, the Milwaukee woman missing since October. The new documents share even more details about police searches -- even after search warrants were released on Monday.

So far, five search warrants have been unsealed in this case.

Dwyer has been missing since the morning of October 11, 2013. Since then, neither a volunteer citizen search for Dwyer nor a police search of a Menomonee Falls landfill have led officials to Dwyer.

Authorities believe Zocco, age 39, may have been one of the last to see Dwyer before she disappeared. He was arrested on October 17th on drug charges that came to light as officials were investigating Dwyer's disappearance.

Zocco was later charged with 17 counts of child pornography. Police allegedly uncovered approximately 23 videos in Zocco's apartment — some containing children as young as 2 to 3 years old.

The new documents obtained by FOX6 News show a search of Zocco's 2011 Audi found three pieces of hair -- two in the trunk, and one inside an air freshener. Tissues and wipes, in addition to a Lululemon bag that presumably was from the store where Dwyer worked were also found. Police also requested a search of Zocco's phone -- as well as a DNA sample from Zocco, which he voluntarily gave to police.

A separate search warrant in this case was unsealed on Monday. It indicates Milwaukee police went to Zocco's apartment on the city's East Side looking for evidence including blood, hair, bones and human remains. The crimes suspected and listed in the search warrant include homicide and mutilating or hiding a corpse.

The warrant indicates that video surveillance shows Dwyer entering Zocco's apartment building on October 10th. The two leave the building and re-enter twice. But Dwyer is never seen leaving again.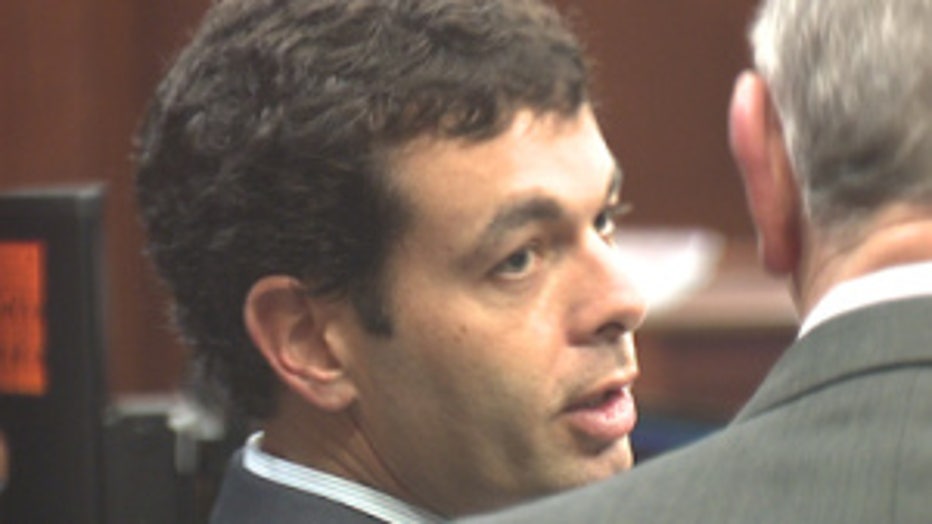 In the documents, Zocco told detectives on October 14th that he and Dwyer were friends. He said they would get together and party with cocaine, drinking and occasional sex. Zocco apparently indicates early on October 11th, the two of them went to get cocaine, came back to his apartment and passed out. Zocco told police around 9 a.m., Kelly said she was leaving. But again, the surveillance video at the building does not confirm this.

The warrant indicates on October 16th, a drug search of Zocco's apartment turned up women's underwear, marijuana, suspected cocaine, drug paraphernalia, a handgun and ammunition, and a missing shower curtain which appeared to have been ripped off its hooks.

A cadaver dog from the Madison Police Department was brought in to deal with this case. The documents say the dog picked up scents on the first-floor trash room of Zocco's building. Two more "hits" were detected on a shovel in the trash room -- and on a concrete pillar next to a parking stall about 25 feet from Zocco's stall.

Additionally, when the dog was allowed to sniff on the 18th floor of the building, it went straight to Zocco's door, even though there are five other apartments in that hallway.

Documents also say Zocco lied to police about what Dwyer was wearing the night she disappeared.

Video surveillance shows Dwyer in a sweater and leggings.

Zocco told police she changed into a dress.

Zocco also reportedly told police he went to this parents' home in Richfield the following day, but video of the parking garage at his apartment tells a different story.

Dwyer's whereabouts remain unknown. Her family members say there's nothing to do but wait and see.

"We call him 'Zocco the magician.' He's got the ability to make bodies disappear. In addition, he's trying to get the drug search warrant thrown out -- make that disappear. So we just sit tight while the district attorneys do their job and eventually convict him on something where they might have the leverage to tell us eventually where Kelly is," Dwyer's uncle told FOX6 News.

A $10,000 reward has been offered by the family for information leading to Kelly Dwyer. The reward is being administered through the Milwaukee Police Department.

Zocco is expected to be in court next week on the drug and child pornography charges he is still facing.

He is currently out on $250,000 bail.

Related stories: