"Just as visible as blaze orange," bill would allow hunters to wear blaze pink during gun-deer season


MADISON (WITI) -- Each fall in Wisconsin, hundreds of thousands of licensed deer hunters head out to the woods. Right now, they all have at least one thing in common – they are wearing blaze orange. But that may not be the case in the future under legislation spearheaded by Rep. Nick Milroy (D-South Range) and proposed by the Wisconsin Sportsmen's Caucus.

"As an avid outdoorsman and co-chair of the newly formed bipartisan Sportsmen's Caucus, I try to come up with innovative ways to encourage more people to get involved in outdoor recreation. Earlier this year, I approached my colleagues of the Sportsmen's Caucus with a simple but unconventional idea: blaze pink hunting apparel," Rep. Milroy said.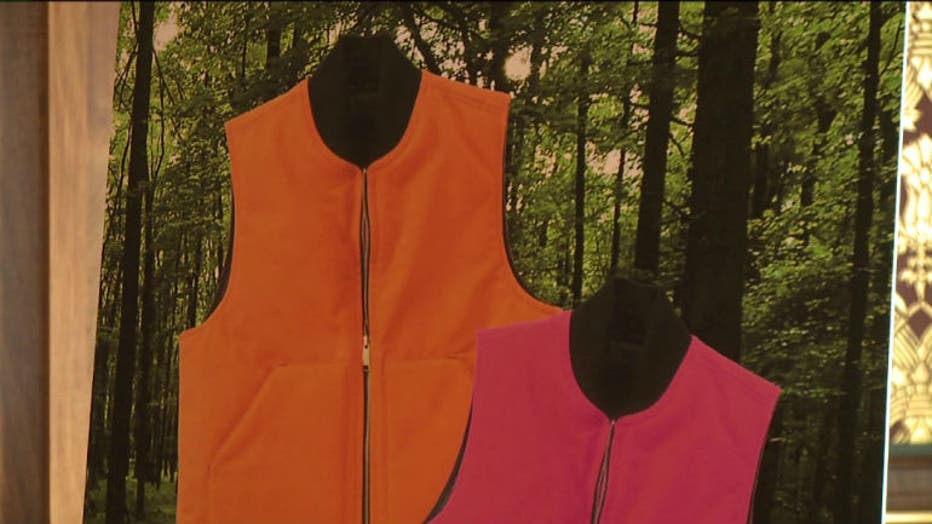 "I wanted to explore the possibility of allowing blaze pink hunting clothing as a way to recognize and encourage the increasing number of women who are hunting in Wisconsin. Women outnumber men three to one among new hunters. Before we could move forward, we had to confirm that blaze pink was as safe as blaze orange, and we also wanted to ensure that it wouldn't make hunters more visible to deer," Rep. Milroy continued.

Rep. Milroy turned to Professor Majid Sarmadi, a renowned color scientist at the University of Wisconsin-Madison School of Human Ecology, for answers.

"Professor Sarmadi conducted experiments revealing that to the human eye, blaze pink is just as visible as, or even more visible than, blaze orange. Equally important, Professor Sarmadi concluded that blaze pink is actually more difficult for deer to see than blaze orange, meaning that blaze pink could give hunters an advantage in terms of camouflage," Sarmadi said.

"Our goal is to get more Wisconsinites off the couch and into the woods. If providing more than one color option is safe and effective, government shouldn't stand in the way of what people choose to wear when they're going after whitetails," Rep. Joel Kleefisch (R-Oconomowoc) said.

"While time will tell if adding blaze pink to the allowable clothing for deer hunters will encourage increased interest in hunting among women, we hope that it will signal that we recognize and appreciate female involvement in the deer hunt," Rep. Milroy concluded.

Beginning Tuesday, May 26th, the blaze pink proposal will be circulated for co-sponsorship within the Legislature with the backing of the Sportsmen's Caucus.