Joseph Jakubowski appears in federal court after NEW charges filed against him
MADISON -- 32-year-old Joseph Jakubowski was in federal court Wednesday, April 19th, after a new charge was filed against him. Jakubowski stands accused of burglarizing a gun store in Janesville, torching his own vehicle, and mailing a manifesto to President Donald Trump apparently threatening public officials, schools and churches -- before vanishing -- setting off a 10-day, nationwide manhunt.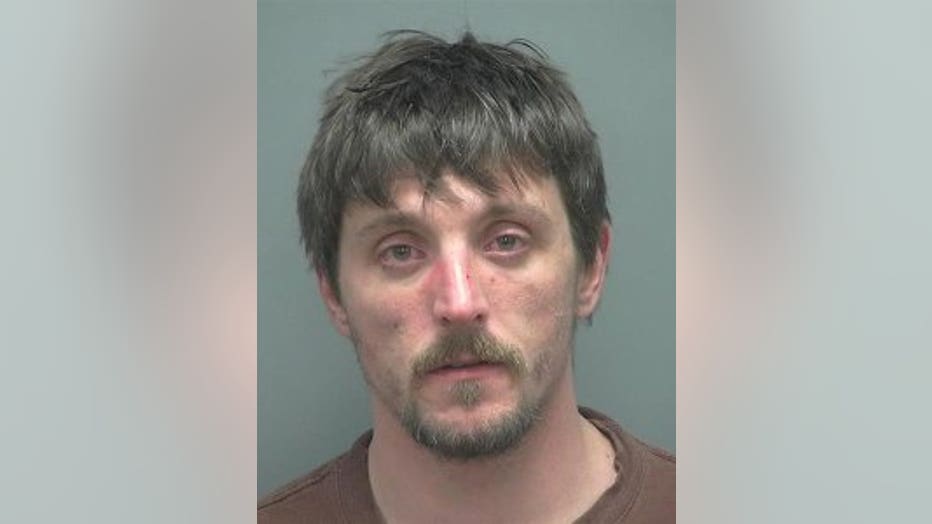 Joseph Jakubowski 4/14/17


The U.S. Attorney's Office in the Western of District of Wisconsin said Wednesday Jakubowski now faces charges for allegedly stealing 18 firearms and two silencers from Armageddon Supplies in Janesville on April 4th, and for being a felon in possession of firearms. His initial theft charges accounted for two firearms and two silencers.

This is the official statement from the U.S. Attorney's Office:

"Joseph Jakubowski, 32, Janesville, Wis., is charged with stealing 18 firearms and two silencers from Armageddon Supplies, Janesville, on April 4, 2017. The indictment also charges Jakubowski with being a felon in possession of these firearms and silencers on that date.
Jakubowski was originally charged by a complaint filed in U.S. District Court on April 7 with stealing two firearms and two silencers from Armageddon Supplies. Federal law requires that felony offenses be charged by an indictment returned by a grand jury within 30 days of the date a criminal complaint is filed. Jakubowski made an initial appearance in federal court on April 14. He will remain in federal custody pending his arraignment, which is scheduled for April 25 at 9:00 a.m.
If convicted, Jakubowski faces a maximum penalty of 10 years in federal prison on each count. The charges against him are the result of an investigation by the Federal Bureau of Investigation; Bureau of Alcohol, Tobacco, Firearms and Explosives; Rock County Sheriff's Department; Janesville Police Department; U.S. Secret Service; Wisconsin Department of Justice, Division of Criminal Investigation; and numerous other law enforcement agencies from Rock County and the surrounding area. The prosecution of this case is being handled by Assistant U.S. Attorneys Rita Rumbelow and Daniel Graber."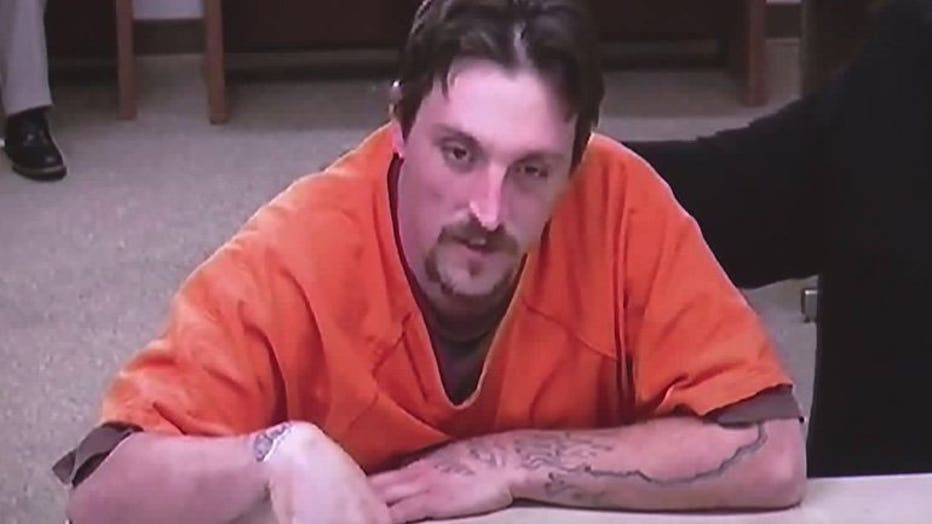 Jakubowski on Monday, April 17th appeared in court in Rock County for the first time after his capture April 15th in Vernon County. Cash bond was set at $30,000 -- $10,000 on each of the three charges he faces out of Rock County.

And for the first time on Monday, we learned that on the day of the alleged gun shop burglary, Jakubowski is accused of placing a fake bomb at a gas station on the other end of town -- to send police that way.

"That ended up not going as he had planned. It was discovered by the clerk. It was discarded, and police were at the burglary location very quickly," Rich Sullivan, prosecutor said.

FOX6 News found the clerk who discovered the device -- a little more than six miles away from the gun shop. The clerk said the fake bomb looked like a basket with bottles inside, wrapped in black tape. She told FOX6 News she threw the device away.

"The clerk looked at the item and thought it was a prank," Sullivan said.




There was a bit of an outburst from Jakubowski in court Monday. After court officials read the charges against him, and asked whether he understood the charges, Jakubowski argued he shouldn't be charged with possession a burglary tool.

"How can you come up with a charge for somebody to bring tools to break into a shop?" Jakubowski said.

"Mr. Jakubowski, I'm not here to discuss the case with you. You can ask those questions of your attorney," a court official said.

"I'll acknowledge the other two (charges)," Jakubowski said.

"Mr. Jakubowski, I will advise you not to have open discussion with me on the record because I do not want you to say anything on the record that would implicate you," a court official said.

"I'm not your slave, man. You can't tell me what to do as a free individual," Jakubowski said.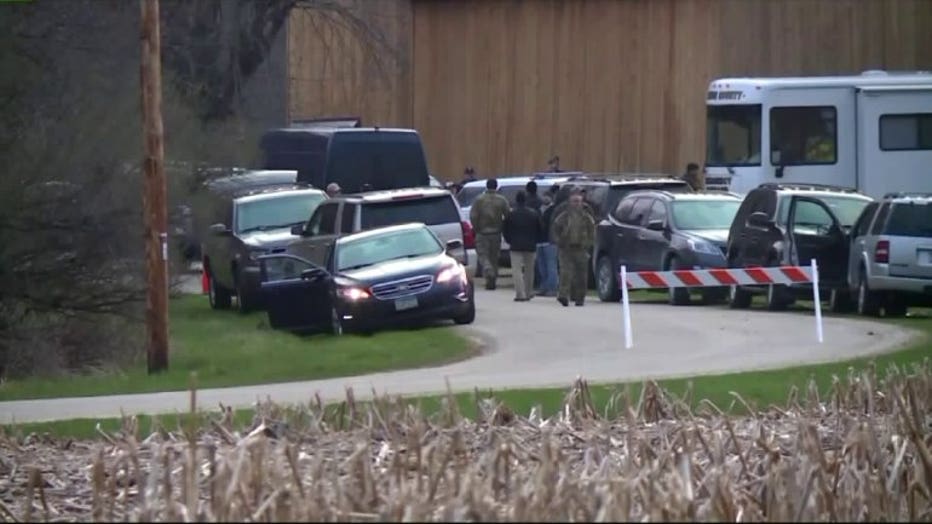 Jakubowski capture in Vernon County


A tipster led investigators to a farm in Vernon County Friday, where Jakubowski was taken into custody without incident. In his possession were four handguns, a long gun and ammunition -- leaving many stolen weapons unaccounted for, as he is accused of stealing a total of 18 firearms from the gun store.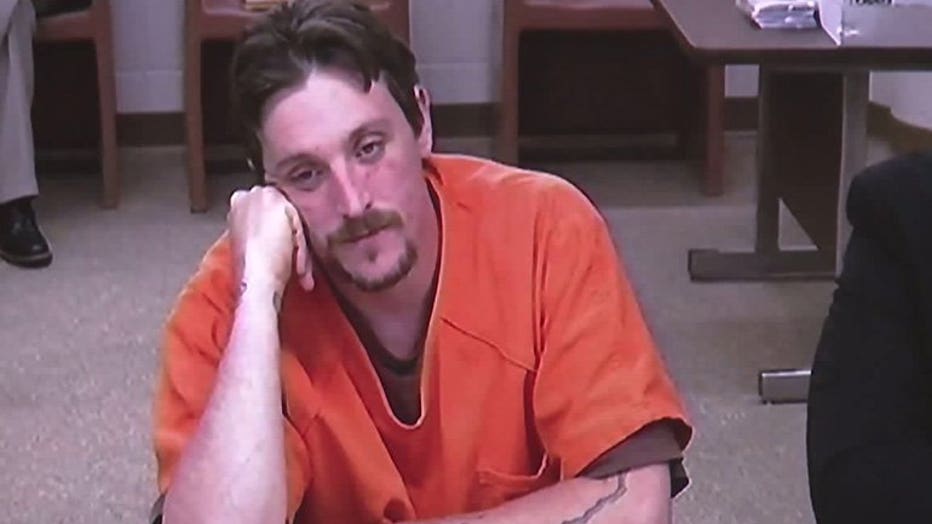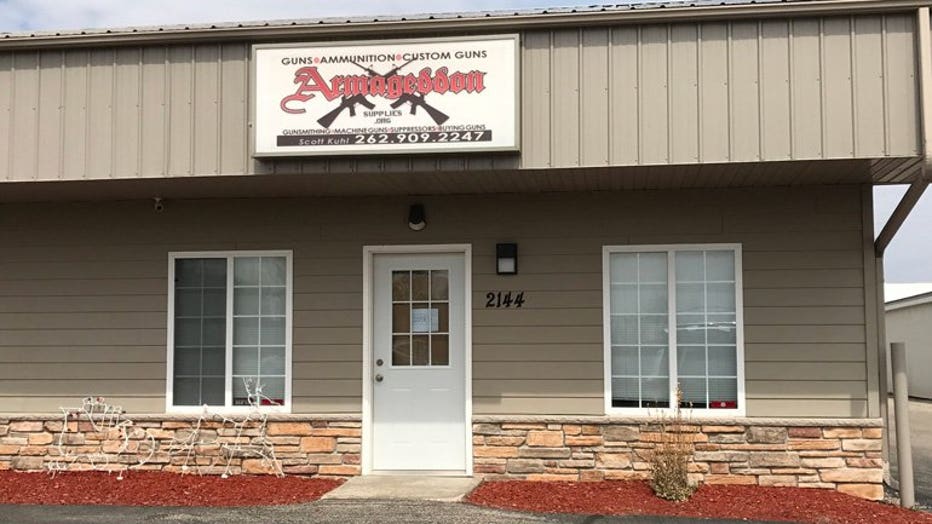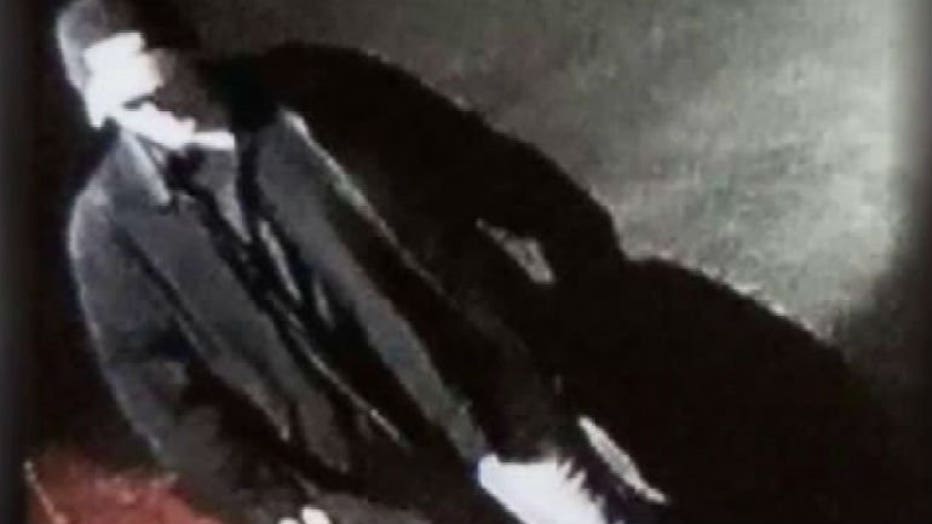 According to a criminal complaint filed against Jakubowski out of Rock County on April 11th, on April 4th, around 8:30 p.m., officials with the Rock County Sheriff's Office responded to an "intruder alarm" at Armageddon Supplies on Highway 14 in Janesville. The alarm company indicated a glass break at the front door. A deputy noted glass shards on the ground outside the front entrance. The complaint indicates it was determined that the front window had been broken.

The owner of the business eventually responded, and it was determined that there was no one inside. It was immediately clear, however, that "several long guns and multiple handguns" had been taken.

Prosecutors say Jakubowski was seen on surveillance video outside the store. The complaint says the video shows him using a hammer to break the door's window. He's then seen reaching inside, in an attempt to unlock the door, but he wasn't able to do so as the deadbolt required a key from both the inside and outside. Jakubowski can then be seen "diving headfirst" through the broken window to enter the building.

According to the complaint, Jakubowski was then seen on video inside the store, at one point "scooping up handfuls of handguns" from a glass display case -- placing the firearms into a duffel bag, along with "several boxes" of ammunition and various weapon parts and accessories.

Law enforcement found Jakubowski's burnt vehicle nearby on the night of April 4th -- on W. Pennycock Road. They believe that fire was intentionally set.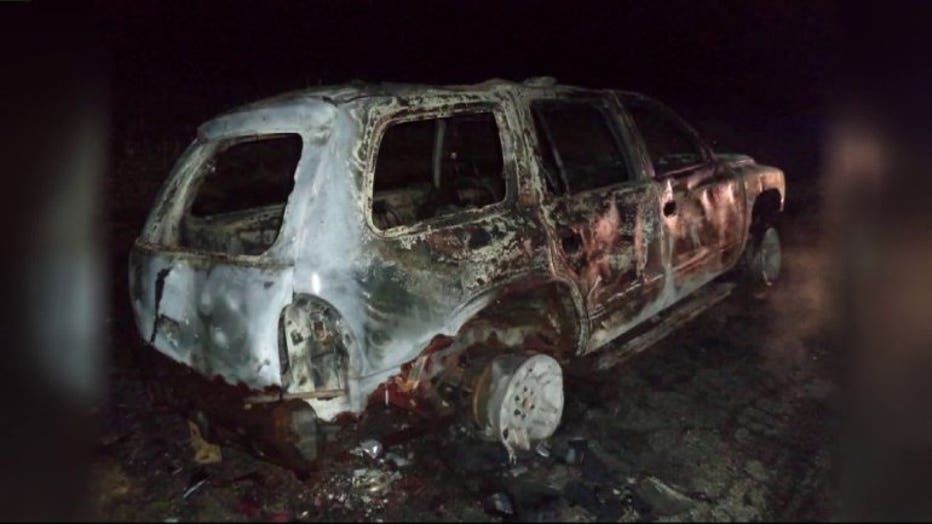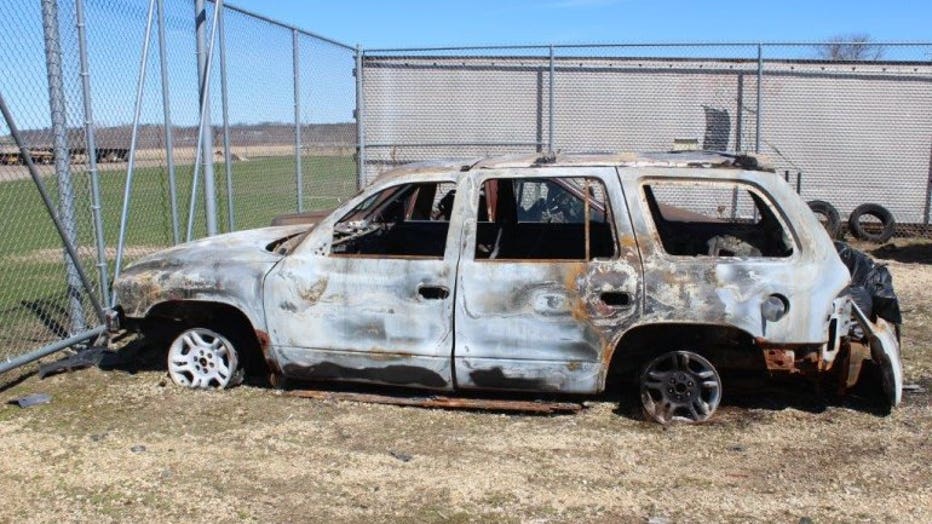 The criminal complaint notes that on the morning of the burglary, Jakubowski moved out of his sister's residence. His sister told investigators she located what appeared to be "the draft of an apology letter to a gun shop owner." In the letter, prosecutors say Jakubowski explained that he wanted to purchase the guns "to protect himself and his family," but as a felon, he wasn't allowed to do so. In the letter, prosecutors say Jakubowski "apologized to the owner for the theft, and thanked the owner for protecting the 2nd Amendment rights of citizens."

An image of Jakubowski taken from a surveillance video at a gas station the day he disappeared adorned billboards on Wisconsin's interstates and on the road into Janesville during the manhunt, which lasted from April 4th through April 15th.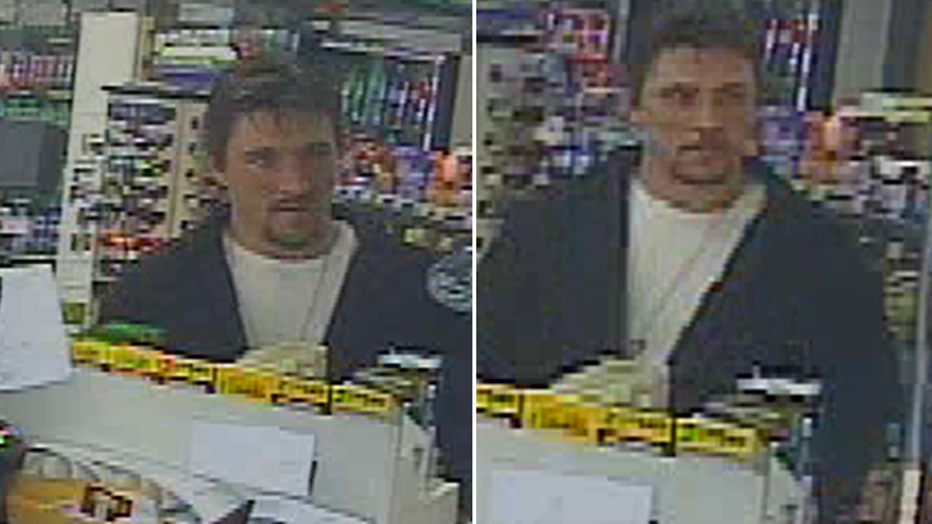 Joseph Jakubowski (4-4-17)


Rock County Sheriff Robert Spoden said Jakubowski threatened to attack schools and public officials in the 161-page manifesto that he mailed to President Trump. Jakubowski spoke of a "revolution" in a video that shows him dropping a package addressed to President Trump in a mailbox.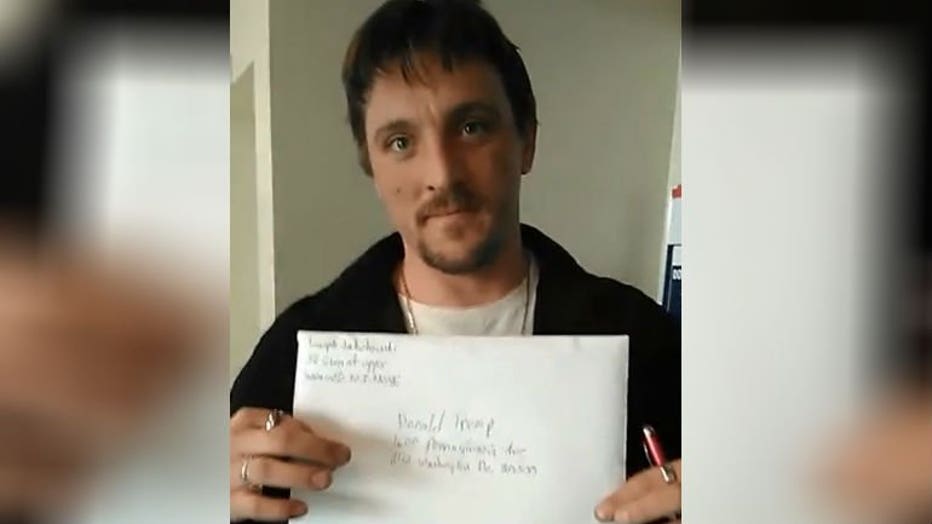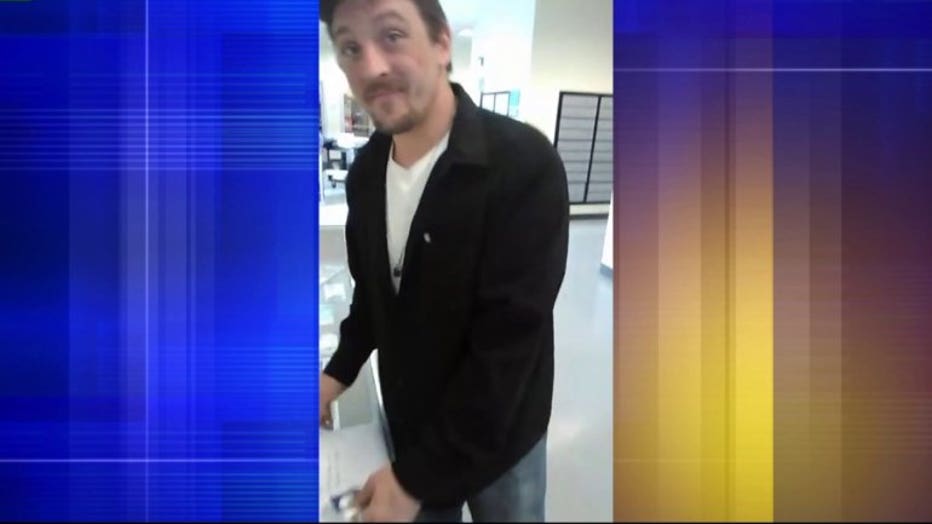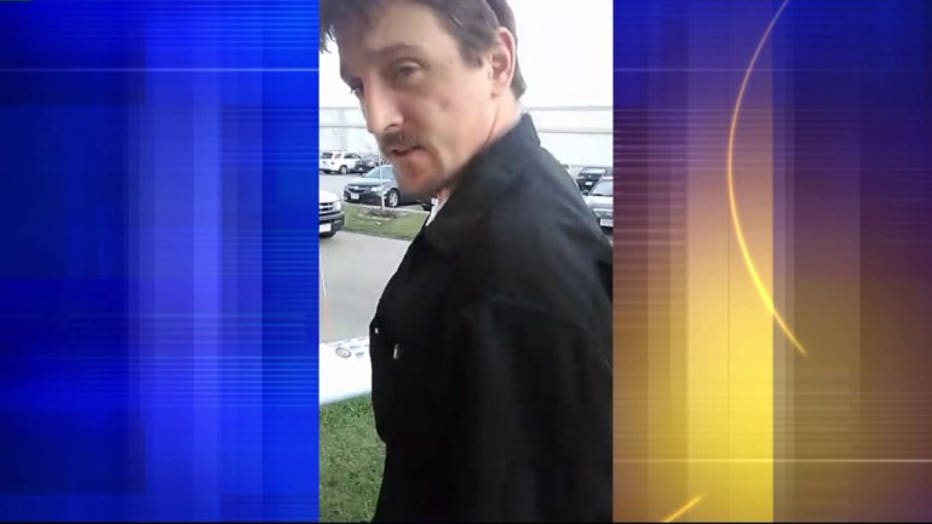 Janesville Police Chief David said Jakubowski has had several run-ins with law enforcement, mostly for traffic violations, and that he once tried to disarm an officer in 2008. WKOW-TV reported that Jakubowski appeared to urge the officer to shoot him during the altercation, saying "Just (expletive) do it," according to court documents.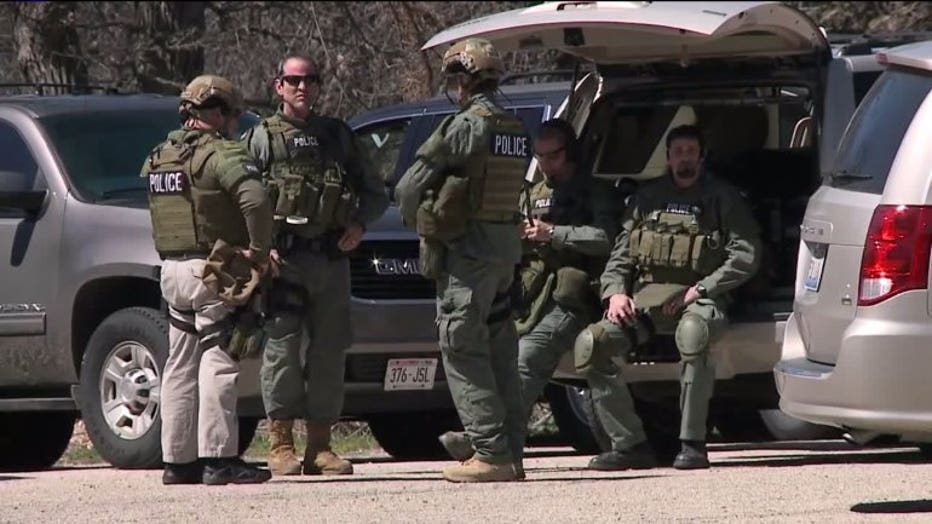 Search for Joseph Jakubowski


It remains unclear exactly what Jakubowski's intentions were. Authorities said his manifesto threatened public officials, churches and schools.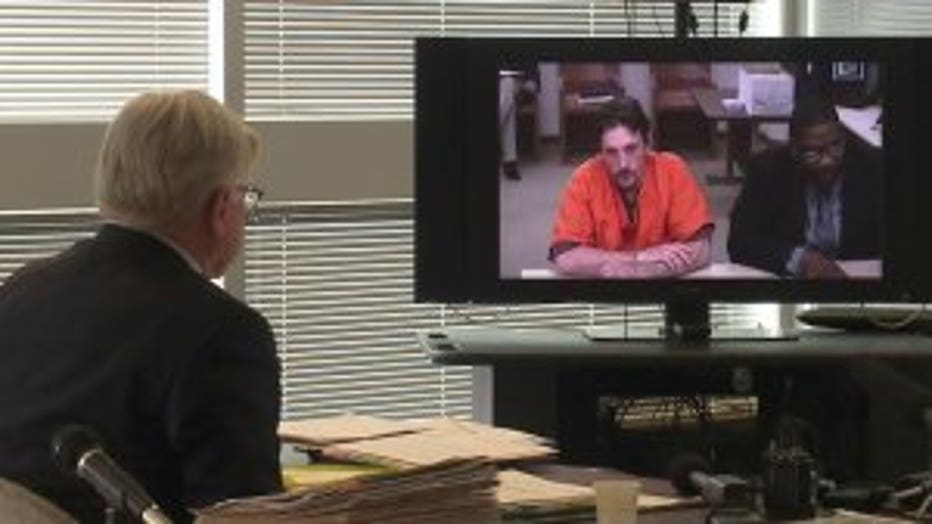 Court Commissioner Larry Barton speaks with Joseph Jakubowski


"We are fortunate that whatever his end game was, he wasn't able to complete it," Rock County Sheriff Robert Spoden said.

Another big question: How and when did Jakubowski get to Vernon County? And where are the remaining 13 firearms he's alleged to have stolen from the gun shop?

These three questions haven't yet been answered, as the investigation continues.

"We will be considering additional charges in the future," Justin Tolomeo, FBI special agent in charge said.

"We still have a case to pursue and prosecute," Lee said.

Jakubowski will be in court for his preliminary hearing on those state charges out of Rock County on April 25th.

Monitor FOX6 News and FOX6Now.com for updates on this developing story.