Jonathan Demme, 'Silence of the Lambs' director, dead at 73


NEW YORK — Jonathan Demme, the eclectic, ever-enthusiastic filmmaker behind the Oscar winners "The Silence of the Lambs" and "Philadelphia," and the director of one of the most seminal concert films ever made, the Talking Heads' "Stop Making Sense," has died. He was 73.

Demme's publicist, Annalee Paulo, said Demme died Wednesday morning in his New York apartment, surrounded by his wife, Joanna, and three children. Demme died from complications from esophageal cancer, she said.

Demme broke into moviemaking under the B-movie master Roger Corman in the early 1970s. "The Silence of the Lambs," the 1991 thriller starring Anthony Hopkins as Hannibal Lecter and Jodie Foster as an FBI analyst, brought him a new level of fame. The film earned him a directing Oscar, as well as best picture. Hopkins and Foster also earned best acting trophies for their roles.




"The Silence of the Lambs," however, was an outlier in his filmography, which was scattered across comedy, drama and music. His screwball comedy "Something Wild" starred Jeff Bridges and Melanie Griffith. The 1993 film "Philadelphia," with Tom Hanks and Denzel Washington, was one of the first major Hollywood films to confront the AIDS crisis.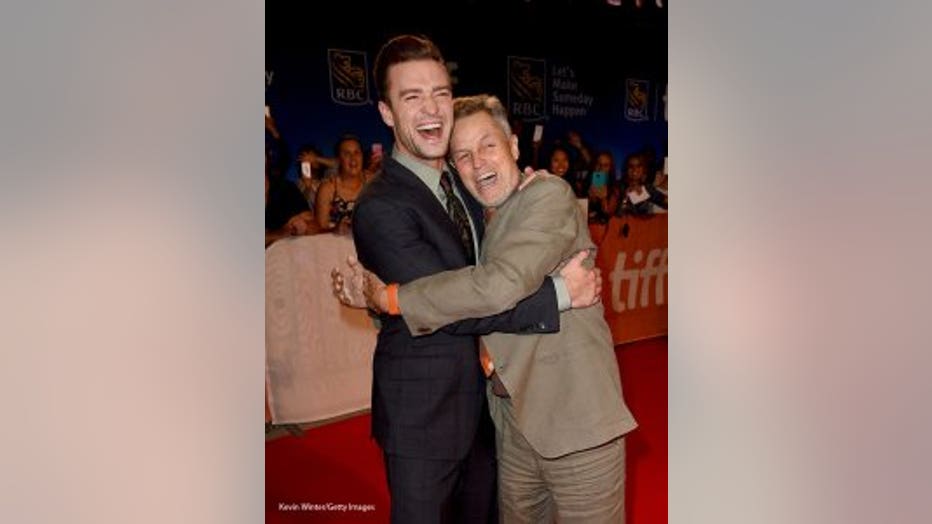 TORONTO, ON - SEPTEMBER 13: Director Jonathan Demme (L) and musician/actor Justin Timberlake attend the 'Justin Timberlake + The Tennessee Kids' premiere during the 2016 Toronto International Film Festival at Roy Thomson Hall on September 13, 2016 in


Demme last year released his latest concert film, "Justin Timberlake and the Tennessee Kids," on Netflix. Timberlake, a passionate fan of 1984's "Stop Making Sense," sought out Demme to direct it.

"I've come to believe, and I kind of felt this when we did 'Stop Making Sense,' that shooting live music is kind of like the purest form of filmmaking," Demme told The Associated Press. "There's no script to worry about. It's not a documentary, so you don't have to wonder where this story is going and what we can use. It's just: Here come the musicians. Here come the dancers. The curtain goes up. They have at it and we get to respond in the best way possible to what they're doing up there."

Demme made numerous films with Neil Young ("Heart of Gold," ''Neil Young Trunk Show," ''Neil Young Journeys") as well as a documentary of Spalding Grey's monologues ("Swimming in Cambodia") and a film with the singer-songwriter Robyn Hitchcock ("Storefront Hitchcock")

"Jonathan was a born movie-maker: He loved people and he loved filming them. Fictional or actual, he caught so many lives and glimpses of lives and framed them for others to enjoy," said Hitchcock. "Jonathan was a true keeper of souls, and now we must celebrate his."

Demme most recently directed an episode of the Fox police drama "Shots Fired," scheduled to air Thursday. Demme also completed a film for the Rock and Roll Hall of Fame, to debut July 1.