JetBlue pilot restrained on flight to Las Vegas has Milwaukee ties


WEST BEND -- The JetBlue pilot who was forced out of his own cockpit and was tackled by passengers as he ranted about the Middle East is from Mequon. 49-year-old Clayton Osbon grew up and learned to fly in southeast Wisconsin.

Osbon has now been suspended by the FAA. He faces a charge of interfering with flight crew instructions. He's being evaluated at a hospital in Texas.

The JetBlue flight bound for Las Vegas was forced to make an emergency landing in Texas on Tuesday after Osbon acted strangely. The plane's co-pilot, concerned by the "erratic" behavior, locked the door behind Osbon when he left the cockpit during the flight, according to the Federal Aviation Administration.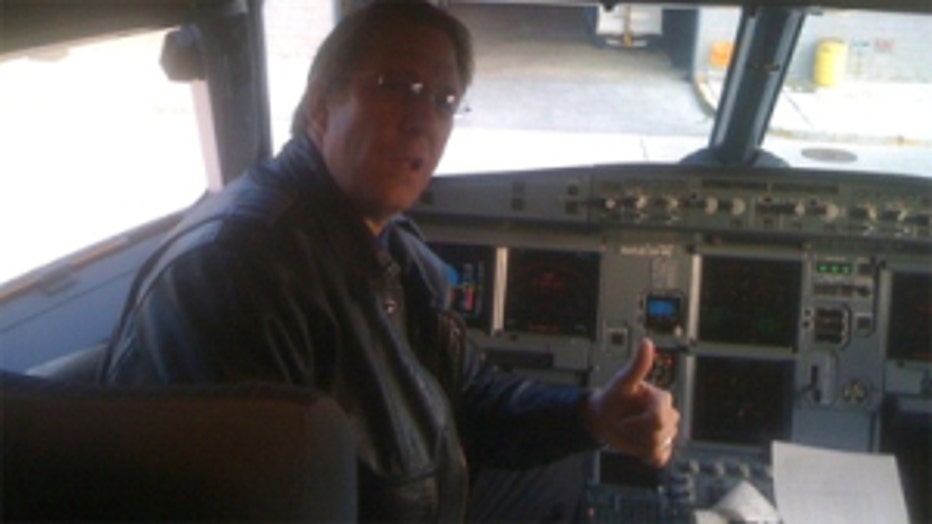 The plane's first officer told authorities Osbon ranted in the cockpit, saying "Things just don't matter. We need to take a leap of faith. We're not going to Vegas."

Then, according to investigators, "Osbon yelled over the radio to air traffic control, and instructed them to be quiet." Then, "Osbon turned off the radios in the aircraft and started dimming his monitors." That's when Osbon left the cockpit and the first officer locked him out.

Investigators say "Osbon banged on the lavatory door, and told a female passenger who was inside that he needed to go to the bathroom. The first officer announced over the PA system an order to restrain Osbon."

Law enforcement met the aircraft in Las Vegas, cuffed Osbon and took him off the plane. Video showed someone being carried off the plane in a sort of chair.


Osbon used to fly his father's plane at West Bend Municipal Airport. The airfield's owner, Craig Davenport, knows Osbon well. "What happened yesterday was a huge surprise to me. He'd be the last person on this earth that I would think that would happen to," Devenport said.

As a young pilot, Devenport hired the described rock-solid Osbon on as a flight instructor. He went on to fly for JetBlue and climb the ranks as a veteran pilot before Tuesday's meltdown. "My jaw dropped. I was like 'how can this be?' He never gave any small indication that he had ever had anything wrong, and it probably wasn't, then," Devenport said.

Osbon suffered tragedy in the skies before Tuesday. FOX6 News learned Osbon's father, Ron, was killed when his plane crashed in Florida in 1995. That tragic flight took off from West Bend. Clayton Osbon was an only child.

Osbon would work at the airport years later without showing signs of distress.




Joanne and Dennis Kruse are from Mequon and knew Osbon while he was growing up in Wisconsin. They say they recall seeing Clayton Osbon at his father's funeral. They say Clayton Osbon was "a really nice kid" with a "wonderful, very nice family."

FOX6 News spoke with Osbon's family, who didn't want to comment on camera. They issued this statement Wednesday: "He loved to fly, a love which he got from his dad.  He also took his piloting very seriously and was very good at it.  I've only known Clayton to be a cheerful, conscientious and caring person. The last time I spoke with Clayton, he was happy and upbeat like he always is. My heart obviously goes out to Clayton and his wife during this time and also to the passengers and crew aboard Flight 191 who went through, what I can only imagine, was a frightening situation."