Jen from Jen's Sweet Treats victim of attempted carjacking outside Cudahy shop; 75-year-old battered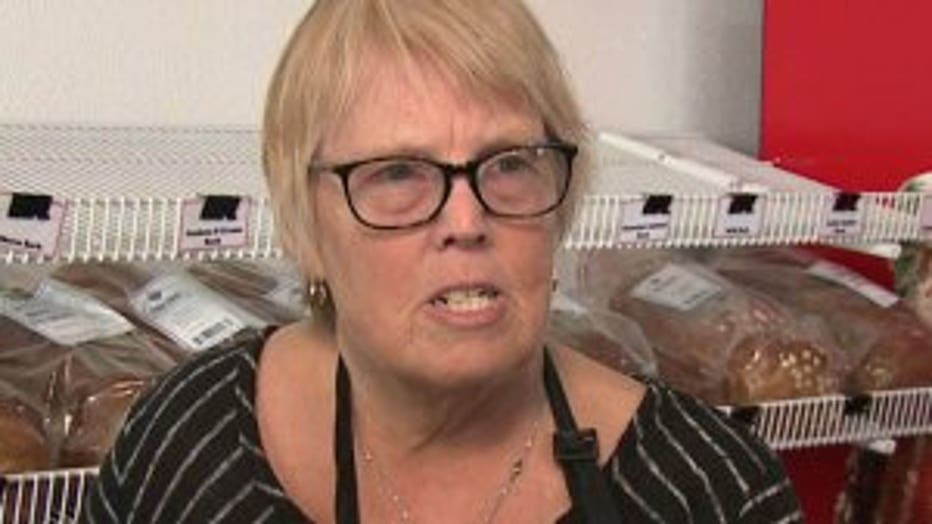 CUDAHY -- A 34-year-old Milwaukee man was arrested -- facing multiple charges after police said he battered an elderly man and trying to carjack a woman near Packard in Layton in Cudahy. FOX6 News learned the attempted carjacking victim was Jennifer Clark, owner of Jen's Sweet Treats, a pillar of the community who has stepped up in the past -- hosting very popular fundraisers after the deaths of three Milwaukee police officers and a City of Milwaukee Department of Public Works employee.

Clark told FOX6 News the attack happened outside her shop Sunday morning. She said she was in her vehicle, wearing her seat belt, when the man approached and tried to pull her from her vehicle. Because of the seat belt, he was unable to do so -- and Clark said he then began punching her in the face. She said she blasted her horn, and a passerby saw what was happening -- and held the suspect until police arrived. She said her jaw and face were swollen. She was taken to the hospital for treatment -- but was back home when FOX6 spoke with her. The dedicated bakery employee said she planned to be back at work Monday morning.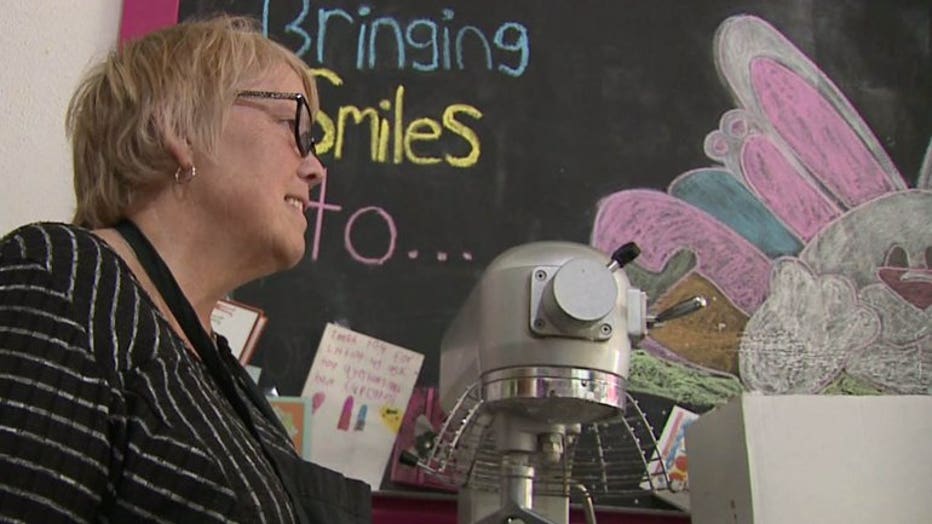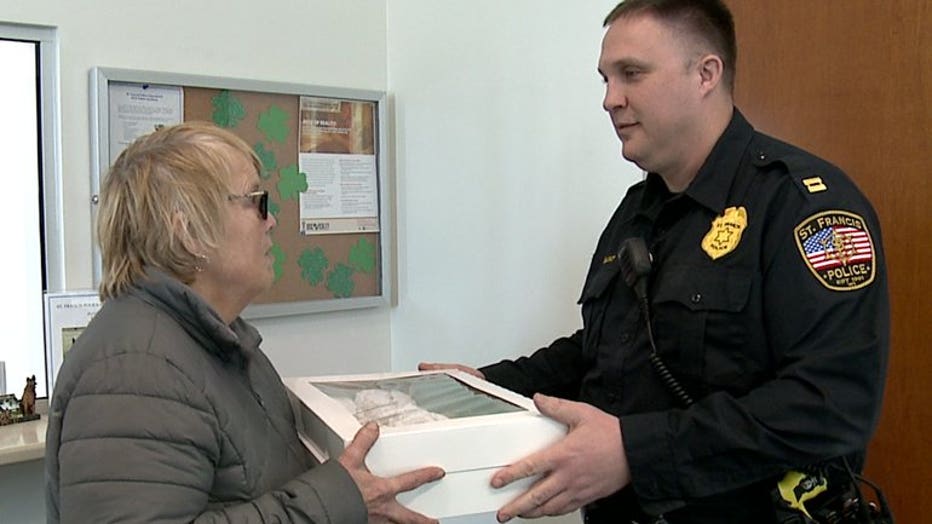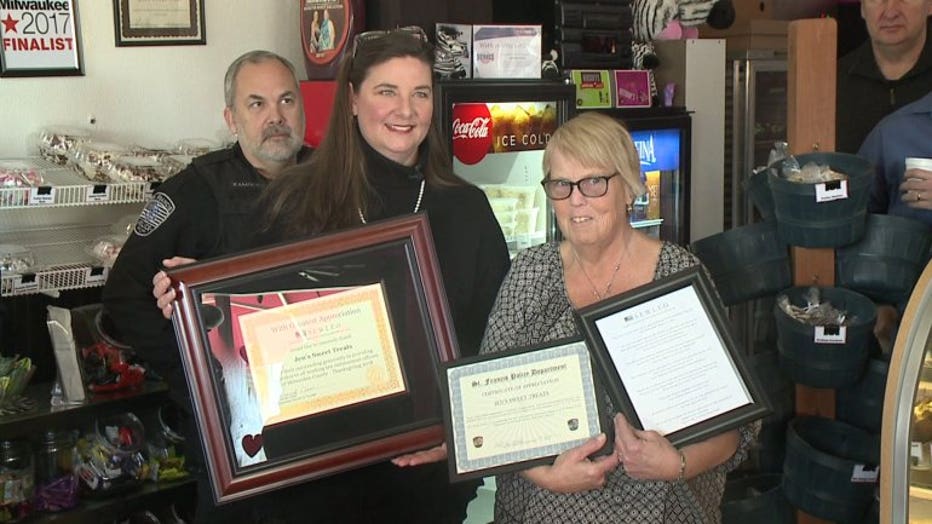 Clark asked that everyone please pray for the 75-year-old man who was attacked in this case.

A GoFundMe.com account has been set up to support Clark, reading, in part:

"Jen is a pillar of the community, always thinking of others and being the first one to financially assist in any way she can. She is a selfless person and an avid law enforcement supporter, donating 100% of sales to law enforcement families in mourning, just to show her appreciation for everything they do. Let's show her the appreciation she deserves and help defray the costs of her ambulance ride and the medical treatment at the hospital."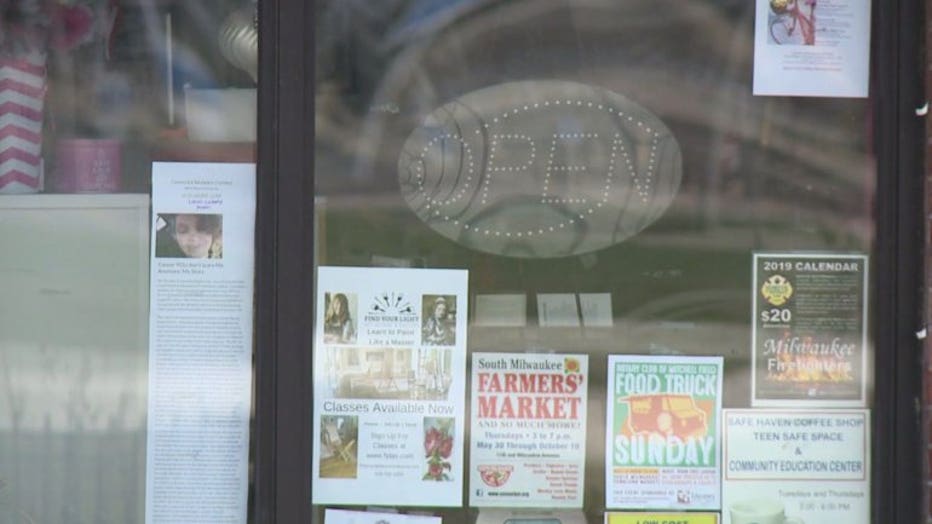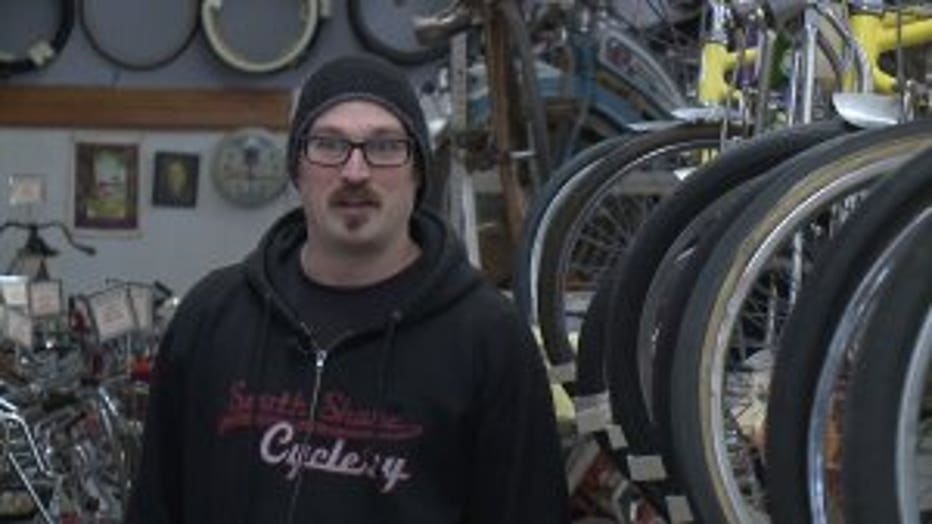 FOX6 spoke with Steve Whitford at South Shore Cyclery, across the street. He noticed the lights were off on a day the business would normally be open.

"She has very delicious things over there you will not find anywhere else. It's always sad when anything like that happens," Whitford said. "No one is less deserving of misfortune than she is, I would say, but I'm just glad she's OK. Jen does more than most businesses here. We donate some things here and there, but nothing like running events like she does."

According to police, Cudahy dispatchers received multiple calls for service near Packard and Layton around 7:53 a.m. Callers reported a battery and possible carjacking, with one suspect detained by a bystander.

When officers arrived, the 34-year-old Milwaukee man was taken into custody. An investigation revealed that the suspect battered a 75-year-old man while he was waiting for the bus. The suspect then assaulted Clark, 55 -- trying to pull her from her vehicle.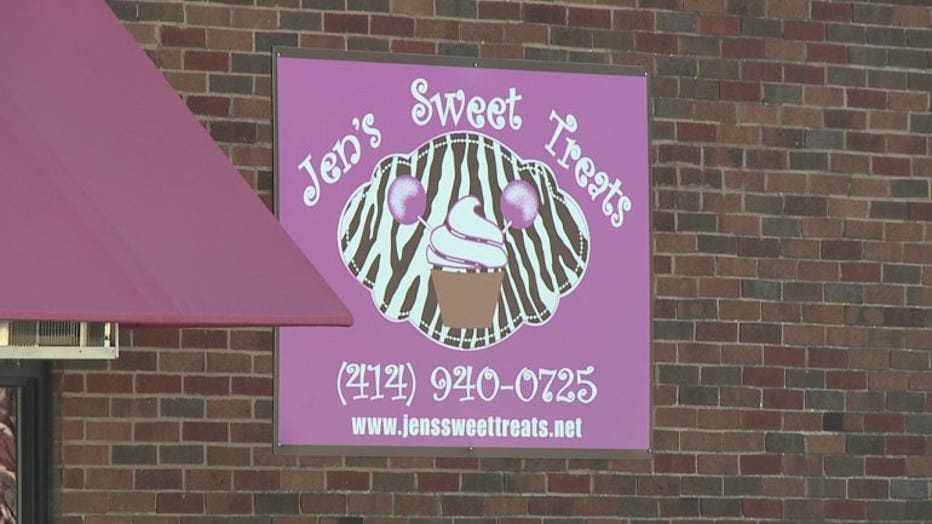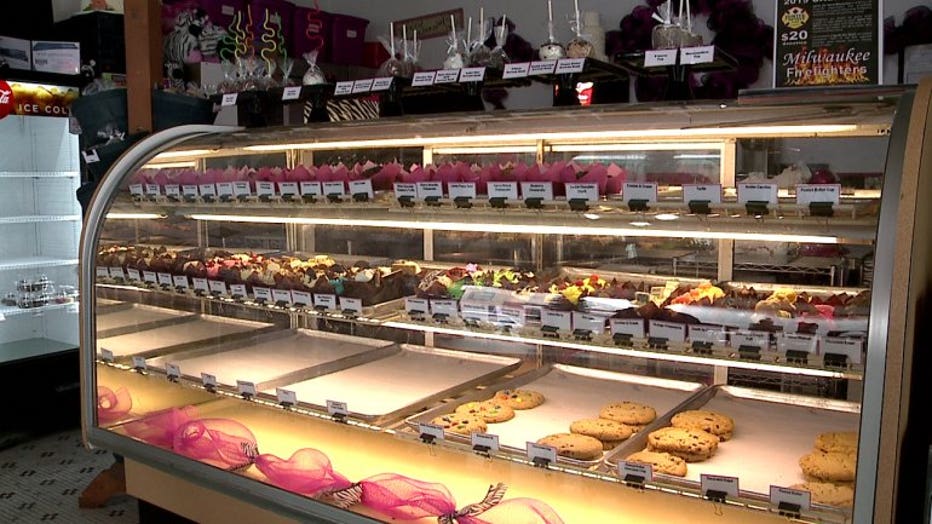 The suspect's motivation for the assaults wasn't immediately known.

The suspect was detained by a good Samaritan until officers arrived, police said.

"We don't necessarily recommend that people attempt to subdue violent criminals, but in this circumstance, the good Samaritan's heroic actions probably saved other innocent people from being victimized," said Cudhay Police Chief Thomas Poellot.

The suspect continued his aggressive behavior while in custody, striking an officer in the face and kicking another officer, police said.

"Effective and efficient use of force was used to stabilize the suspect, at which time the officers deescalated, evaluated the suspect for injuries, and provided the suspect medical  care," said Poellot.

Both victims were treated for their injuries, police said. The officer's injuries did not require medical attention.

After being medically cleared, the suspect was transported to the Milwaukee County Jail. The case will be presented to the Milwaukee County District Attorney's Office with multiple felony charges being sought.