Jasmine Pennix now charged, fired after pushing Bay View H.S. student in class


MILWAUKEE -- 39-year-old Jasmine Pennix of Milwaukee was charged on Friday afternoon, April 22nd with one count of physical abuse of a child. This in relation to an incident that happened at Bay View High School on Wednesday, April 20th. The charge comes with a maximum penalty of six years in prison and $10,000 in fines if Pennix is convicted.

Pennix made his initial appearance in court in this case on Friday. Probable cause was found for Pennix to stand trial in this case. A preliminary hearing was scheduled for May 10th.

Cash bond was set at $2,500 -- which Pennix posted, and he was released from custody. He was ordered to have no contact with the victim in this case.

According to the criminal complaint, several boys in a biology class at Bay View H.S. were "ripping on each other." The complaint indicates the boy who was pushed by Pennix "got into an argument with (Pennix)." Pennix then "became upset and pulled the back of the chair that (the teen) was sitting on, causing (the teen) to fall to the floor."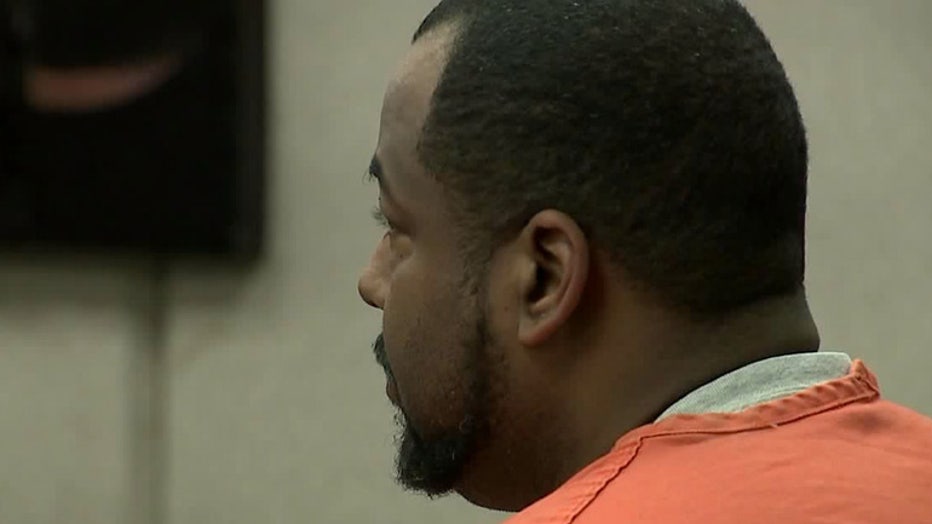 The complaint indicates the teen was put in a headlock and a witness heard the teen "tell the defendant to 'get off me.'" The two separated -- and a witness heard the teen state "'come do something' and then observed the defendant shove (the teen) into a chair and then observed the defendant push (the teen) to the ground with his hands around (the teen's) neck."




Video of the incident, which was shared with the FOX6 News Facebook page, is tough to watch. It shows the teacher's aide push the student into a desk, and then hold him down on the floor. The teacher can be heard leveling expletives at the student during the entire incident, which happened shortly before 11:00 a.m. Students told FOX6 News it happened during a freshman biology class.

On Friday afternoon, Milwaukee Public Schools officials released a statement indicating Pennix was terminated.

State Senator Lena Taylor (D-Milwaukee) issued the following statement on Friday about the incident at Bay View H.S.:

"Based on the video I saw, I am deeply concerned about what happened at Bay View High School. I believe violence is a major educational barrier for our kids. It's just that usually it happens on the street, not right in the classroom. We need to create schools and communities free of violence so that our kids can focus on learning, not looking over their shoulders. Until that day comes, we must ensure that our kids have access to school therapists who they can talk to about any trauma they experienced. Additionally, we must ensure workers have special training to address conflict.

"With regard to this incident, it is my expectation that the school will take appropriate disciplinary action towards all involved. Transparency will be key in moving ahead through that process. "

Monitor FOX6 News and FOX6Now.com for updates on this developing story.