James Karen, 'Mr. Teague' of 'Poltergeist,' is dead at 94
NEW YORK — James Karen, a former TV pitchman who later worked with Buster Keaton and made memorable appearances in "Poltergeist" and "Return of the Living Dead," has died. He was 94.

Karen's friend Bruce Goldstein told The Associated Press that he died Tuesday at his home in Los Angeles. He had been battling respiratory ailments.

Karen's career dated back to the early years of television, when he was featured in Pathmark commercials. His many film credits included Buster Keaton's "Film," based on a script by Samuel Beckett, to "The China Syndrome" and "Mulholland Drive."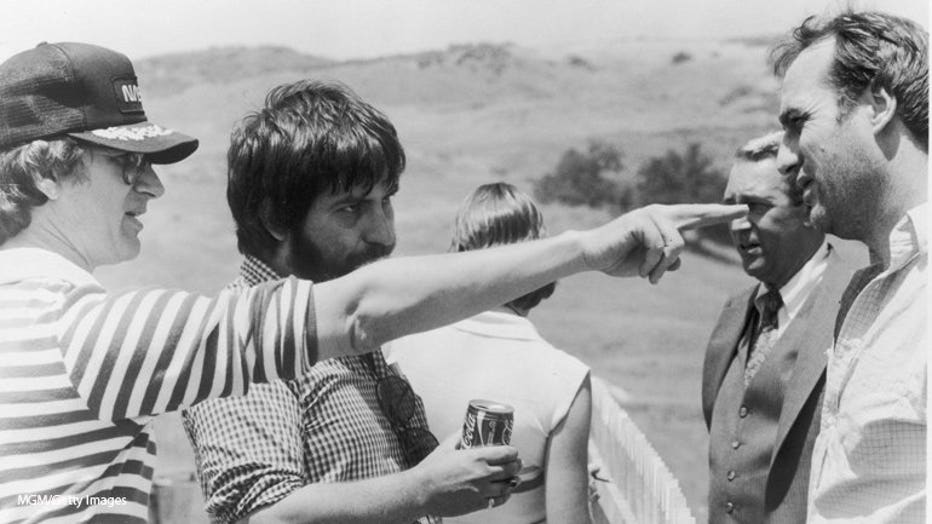 L-R: Producer (and uncredited director) Steven Spielberg points as director Tobe Hooper, actors James Karen and Craig T. Nelson listen on the set of the film, 'Poltergeist,' 1982. (Photo by MGM/Getty Images)


Horror fans knew him as Mr. Teague, the real estate developer who moves the headstones — but not the bodies — in "Poltergeist."