Jackson PD cancels all criminal activities and shenanigans during Brewers game
JACKSON -- The Jackson Police Department has canceled all criminal activities planned during the Milwaukee Brewers-Los Angeles Dodgers NL Championship Game 7.

In a "fake public service announcement" on Facebook, the department says Game 7 Saturday night, Oct. 20 is an important one. As a result, they're canceling all regularly scheduled criminal behavior, bad driving and "other shenanigans" so first responders can listen to the game on their car radios.

The post goes on to say "if the shenanigans simply cannot wait, please have the game on when first responders arrive on scene."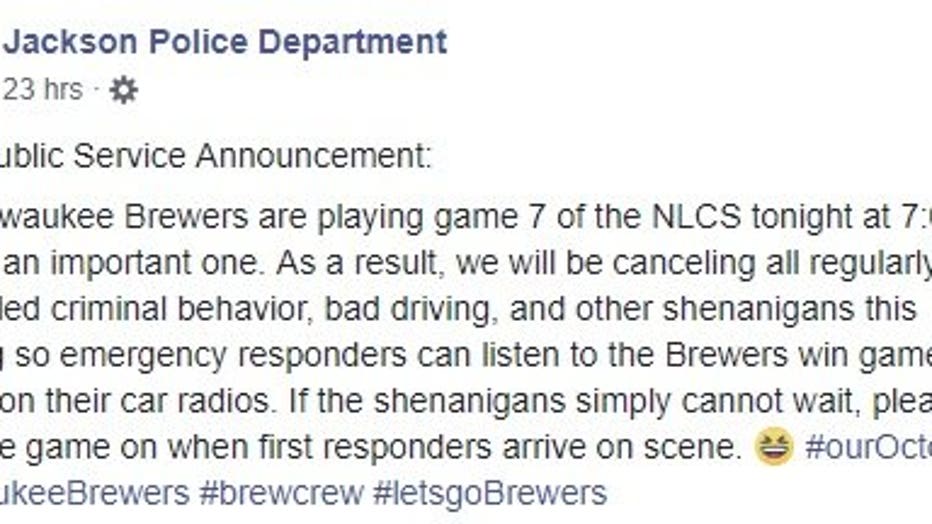 A friendly and funny request from your local law enforcement. Haha!

Go Brewers!