"It's very unifying:" Milwaukee officials will stand together to honor victims of 9/11


MILWAUKEE -- For the last 14 years, each fire department around Milwaukee County has honored the victims and families of 9/11 through small ceremonies. This year, it's different. This year, they're joining forces in a unified effort to commemorate the fallen.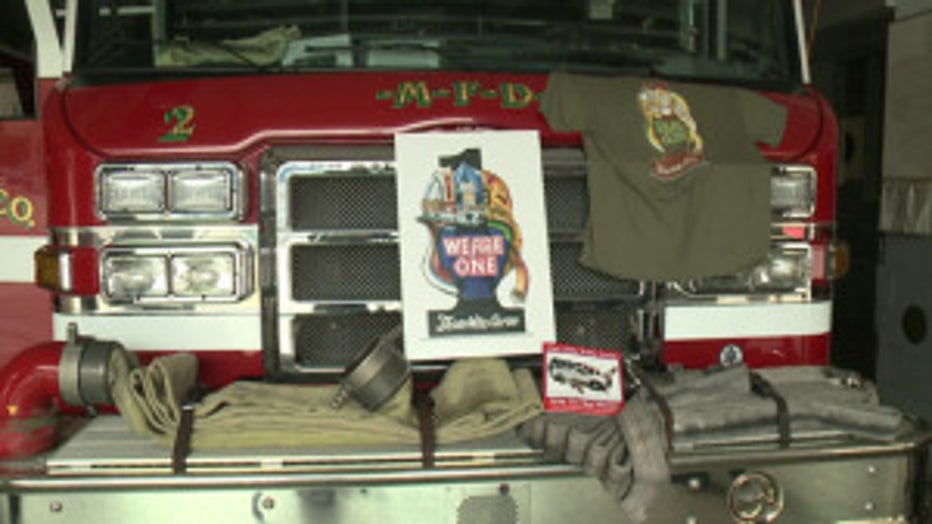 "In our respective lines of work there's strength in numbers, and not just physical strength, there's emotional strength and there's mental strength in putting a varying group of people together on a common mission," said Deputy Chief Aaron Lipski.

On Friday morning police officers, military personnel and the firefighters stood together to announce their plans for this year's 9/11 ceremony. The day will begin with a visit to local 5th grade classes.

"In that community, in that unity, we hope to encourage patriotism, encourage growth, encourage positive thinking," said Deputy Chief Lipski.

Each student will receive a book called "The Little White Truck with the Big Mission" co-written by Molly Manhattan.

"They truly are the people that serve and protect every single day, putting their lives on the line and for us, it's just an honor to highlight that," said author Molly Manhattan.

Emergency personnel will end their day at the War Memorial, where military veterans and active members along with fire and police departments will join together for a four hour ceremony they're calling "Standing for the Fallen."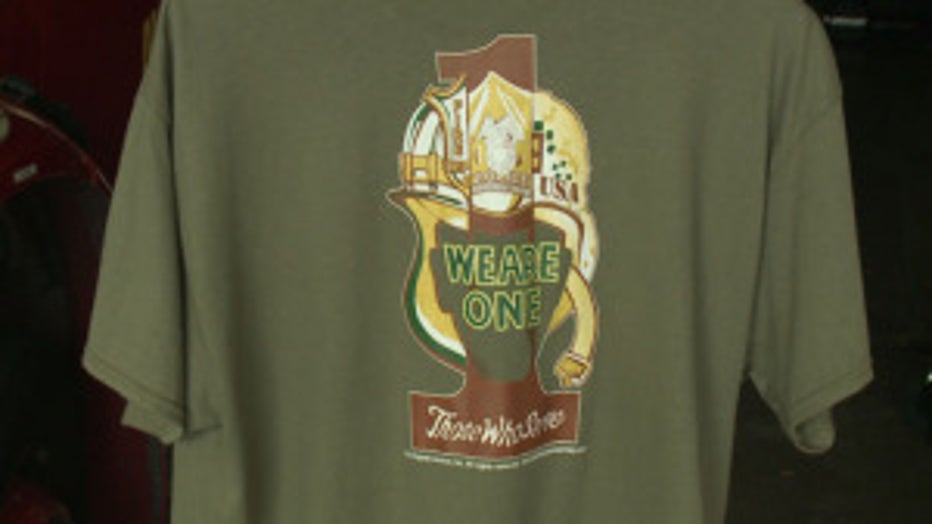 "All of the honor and all of the respect is going to be directed towards the fallen and their families and their co-workers who were left behind," said Deputy Chief Lipski.

To make this all happen, each department is selling commemorative t-shirts currently being worn by our local firefighters. Each one representing their department on the front, and on the back they share the same image saying "We Are One."

"It's very unifying, it's awesome. For us to come together like this, it's great," said Veteran and Fireman Darin Leveraus.

The event will take place Friday, September 11th. It will begin at 10 a.m. with a book delivery and then the ceremony at 5 p.m. at the War Memorial.

The t-shirts for all of the participating Fire Departments and Challenge Coins can be purchased directly online at Paul Conway Shields.