"It's unfair, unreal:" Customers get glimpse of damage after fire ripped through storage facility


MILWAUKEE -- Dozens of vehicles were burned to a crisp after fire ripped through a storage facility on Milwaukee's south side on Friday night, March 11th. On Monday, March 14th, some were able to get a first glimpse of the damage done.

The three-alarm fire happened near 1st and Orchard. The call came in around 7:00 p.m. Firefighters arrived at the scene to heavy flames and a collapsed roof. They worked to confine the fire so it would not spread to surrounding buildings.

No one was injured in this fire.

PHOTO GALLERY



Thankfully, the fire didn't spread to the main U-Haul storage facility building. But it did impact the two back buildings -- where damage is estimated at $2.75 million.

"It seems unfair, unreal that I have to deal with this," Ramon Cordova said.

Vehicles were loaded onto tow trucks as they were removed following this fire.

"I was freaking out. My life was in that storage unit," Nelson Machado said.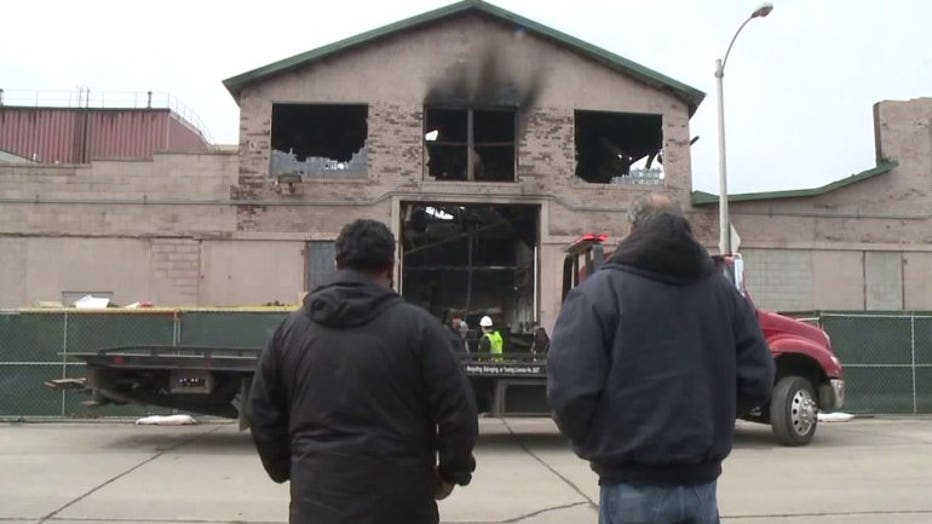 Ramon Cordova, Nelson Machado look on as damaged vehicles removed from storage facility after fire near 1st and Orchard


Cordova and Machado looked on in disbelief as the mangled metal was removed.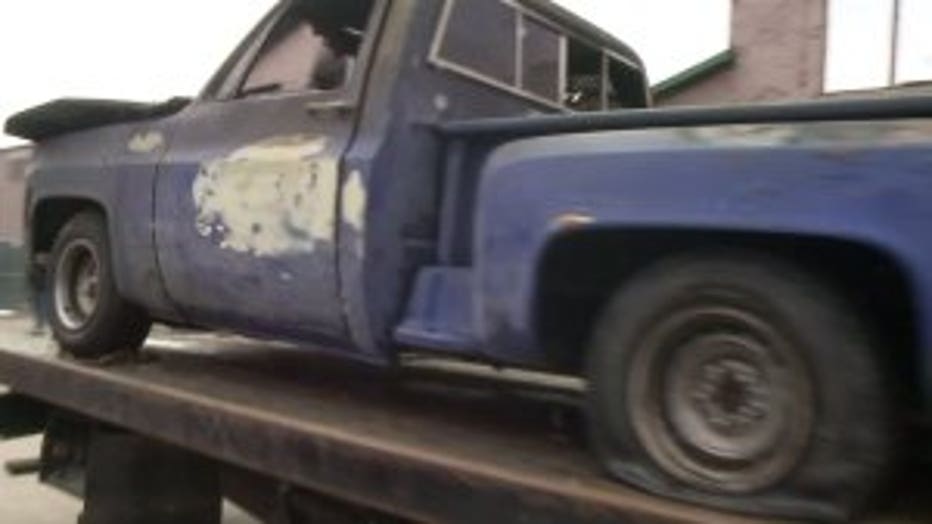 Ramon Cordova's '77 GMC pickup


"It was ready for paint, and now it`s all burned to a crisp. My interior has to get redone. My windows are shattered. The motor is fried. The wires are burnt. My body is warped," Ramon Cordova said.

Cordova was finally able to see the damage for himself, after fire tore through the back two buildings of the U-Haul storage facility near Barclay and Orchard.

"I have a '77 GMC pickup," Cordova said.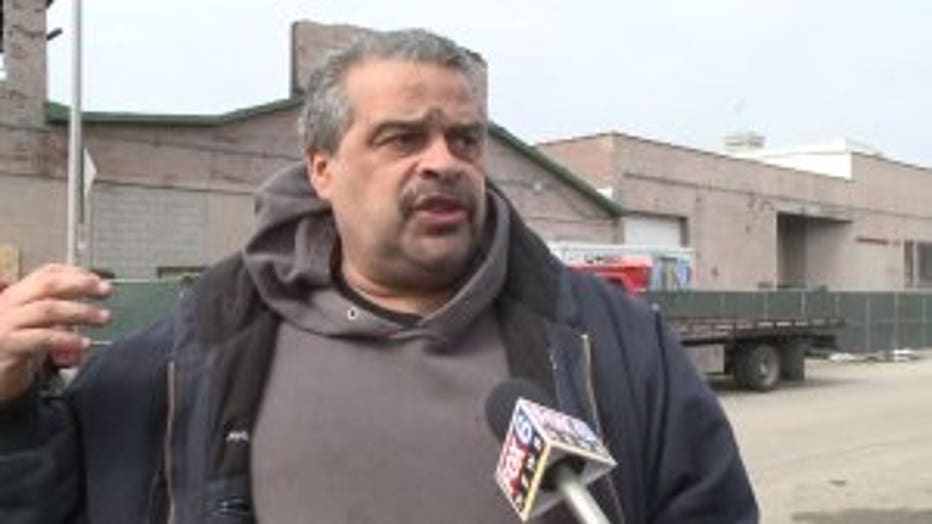 Nelson Machado had nine classic cars of his own inside the storage facility.

"I have a '68 Camaro, two BMWs, two Novas, a '57 Chevy 66 Caprice, 280 Monte Carlo SS. I take my cars to World of Wheels. They are well-desired cars, collectible cars," Machado said.

Machado's vehicles were just a few of the 25 ravaged by the fire Friday night, which also damaged about 25 "U-Box" storage units.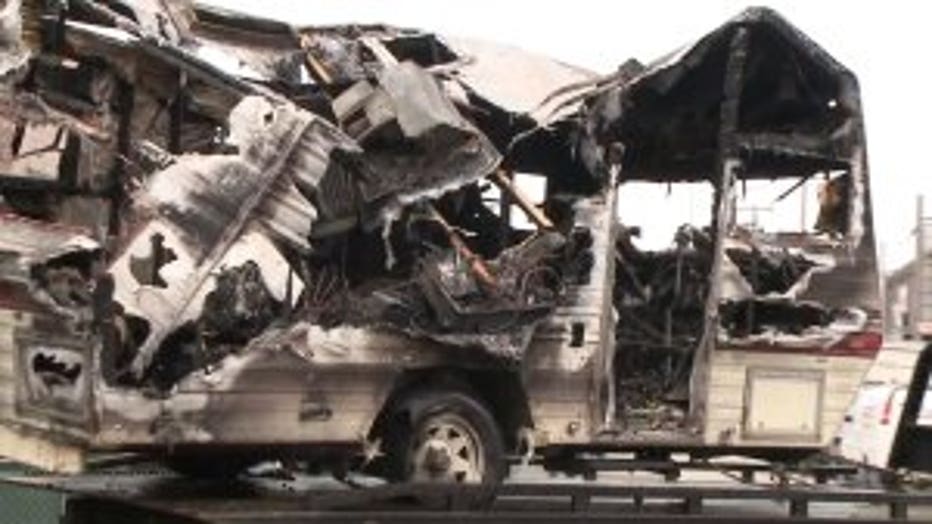 Vehicles damaged in storage unit fire at 1st and Orchard


Fire officials are still trying to determine what caused the buildings to go up in flames, but they don't believe this fire to be suspicious.

"Accidents do happen. It`s just hard right now," Machado said. "Take it one day at a time. That's all you can do."

The facility's general manager said employees contacted all 1,000-plus customers to let them know about what happened. Customers were told they can come down and check out their units to give them peace of mind if they'd like.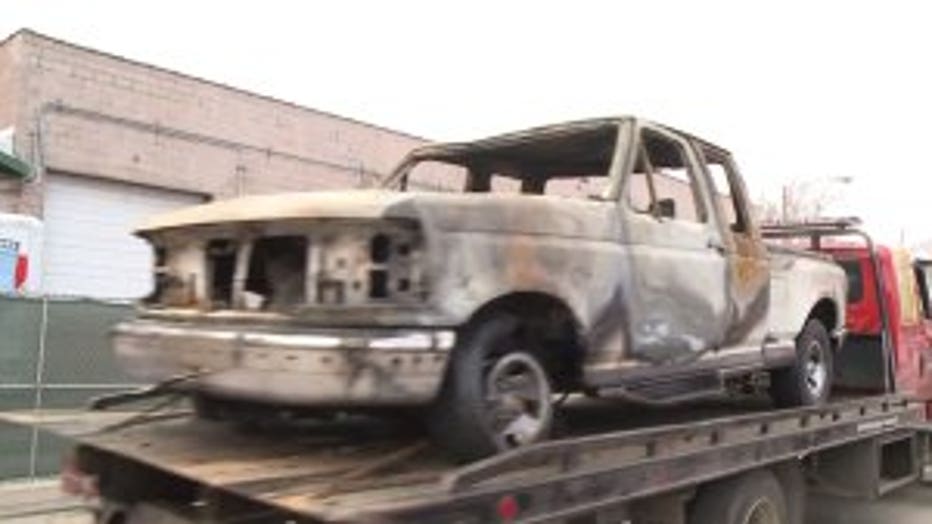 Vehicles damaged in storage unit fire at 1st and Orchard


As for the owners who had their vehicles and other contents destroyed, some had insurance, while others did not.

The Mineral Street Programs & Services organization was impacted by this fire.

Steaming plates of food, fortunately, were still able to be served on Saturday, March 12th despite the fire, and the fact that items needed to serve customers were in the storage facility that caught fire.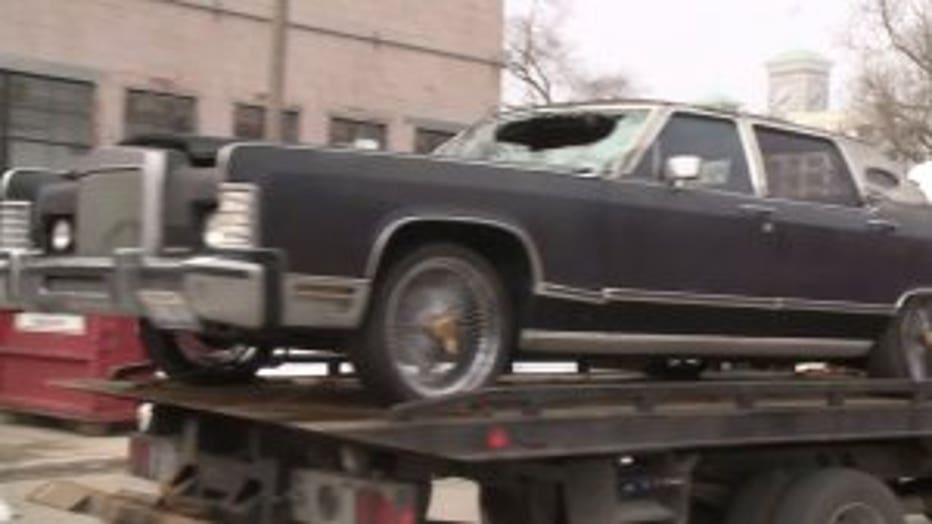 Vehicles damaged in storage unit fire at 1st and Orchard


Unable to get into the building to retrieve anything or scope out the damage, on Saturday morning, volunteers rallied to find supplies and food so they could put on their weekly 'Morning Glory' outreach event.

Officials with the organization were working out of the storage unit because about a year ago, they were forced to leave their location at a church located on 23rd and W. Mineral, when the building was sold.