"It's the most important thing:" Two years ago, Hartland church hosted active shooter training for officers


HARTLAND --  Nine people were killed when a man opened fire inside a historic African-American church in Charleston, South Carolina Wednesday night, June 17th. The suspected gunman was arrested Thursday morning about 245 miles (395 kilometers) away in Shelby, North Carolina. 21-year-old Dylann Roof of Lexington, South Carolina was armed with a gun when he was arrested, according to a law enforcement official briefed on the investigation. It's not clear if it's the same firearm used in the shooting.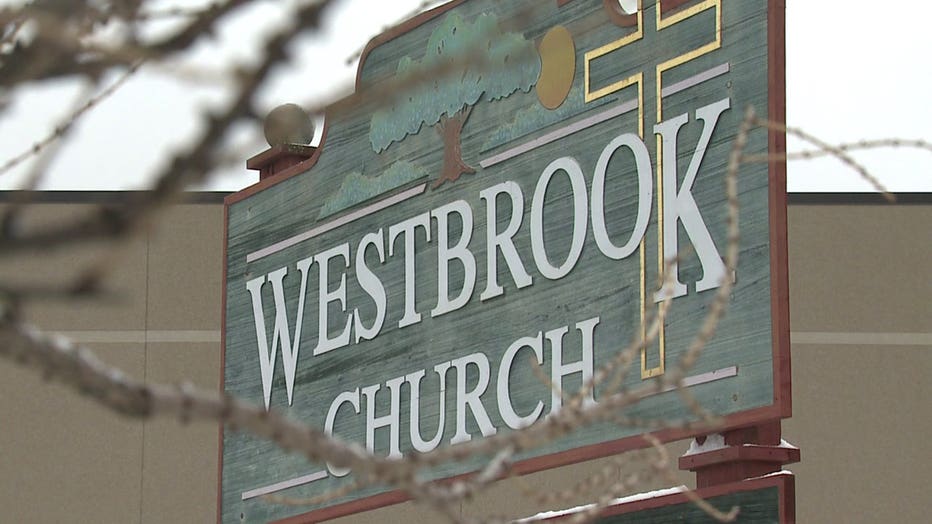 Westbrook Church Hartland


While a shooting inside a church may seem unusual -- it's something law enforcement officials train for. Two years ago, FOX6's Ben Handelman was there as law enforcement officials took part in a training mission at Westbrook Church in Hartland.

"We know the sooner we get in, the more efficient you get in -- the less chance a fatality is occurring," Brian Dorow said.

Dorow is the Dean of Criminal Justice at Waukesha County Technical College.  He explains no place can be considered off limits when it comes to mass shootings.  He says officers need to be prepared for every scenario.

"Training, training, training.  It's the most important thing," Dorow said.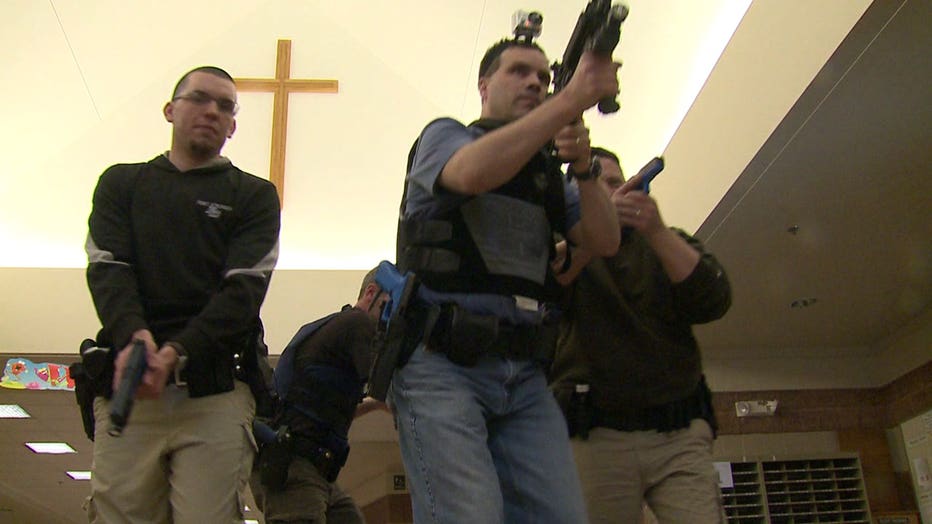 Two years ago, more than two dozen officers worked with four law enforcement experts from WCTC to learn the skills needed to tackle the challenges of a mass shooting tragedy.  Volunteers from Westbrook Church in Hartland acted as role players, as law enforcement officials ran scenarios inside the church.

"Our desire is to bless the law enforcement community.  We are really grateful for all of the work that they do and feel this is a way that we can give back to them," senior pastor Scott Grabendike said.

Grabendike gave the go ahead for the group to train inside the church's auditorium.  It's a place that holds hundreds of parishioners on weekends.

"We don't fool ourselves into thinking we are the exception to the rule.  We are vulnerable like any church," Grabendike said.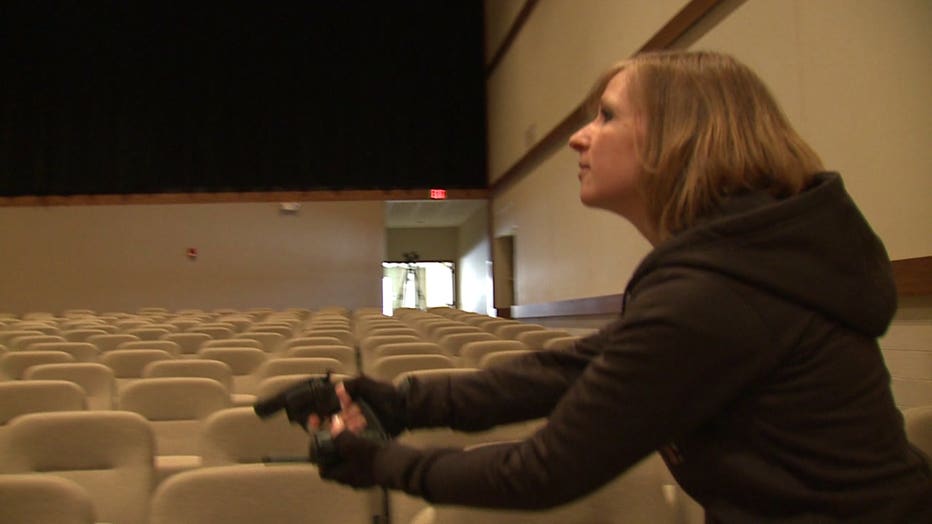 WCTC officials say mass shootings in Wisconsin -- at the Sikh Tempe in Oak Creek and the Azana Salon & Spa in Brookfield are the most recent examples of why this type of training is necessary.

"Obviously the active shooter, the mass murderer is not particular to location," WCTC instructor Michael Kuspa said.

Church officials say this will not be the last time they allow WCTC to use the facility to train law enforcement.

"We know that the active shooter training is a necessity," Grabendike said. "If it helps us as a church, that's wonderful.  If it helps another church, if it helps the law enforcement community, it is a win-win."