'It's the best:' Serb Hall serves up their traditional fish fry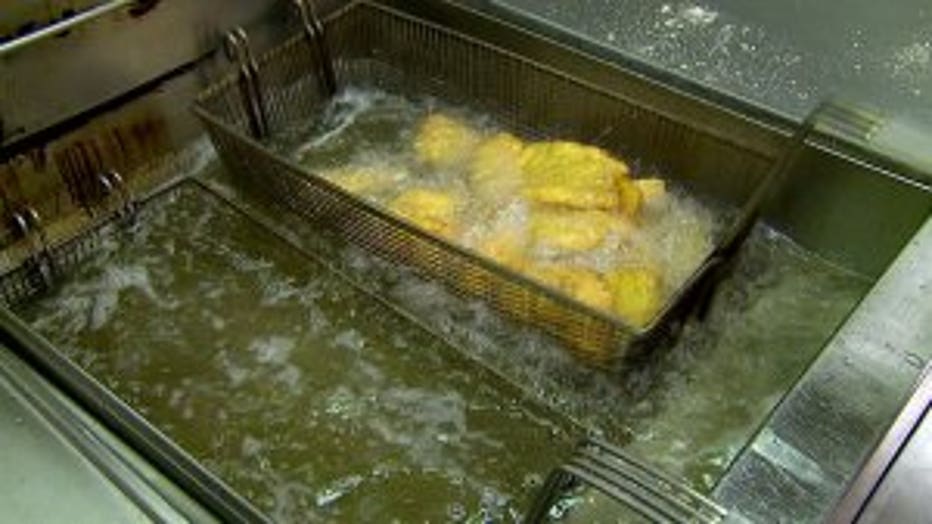 MILWAUKEE -- The Friday fish fry is a weekly tradition in Wisconsin, and on Good Friday, one place claims to have the largest in the entire world.

It's the sound, the smell and the taste of a Wisconsin staple.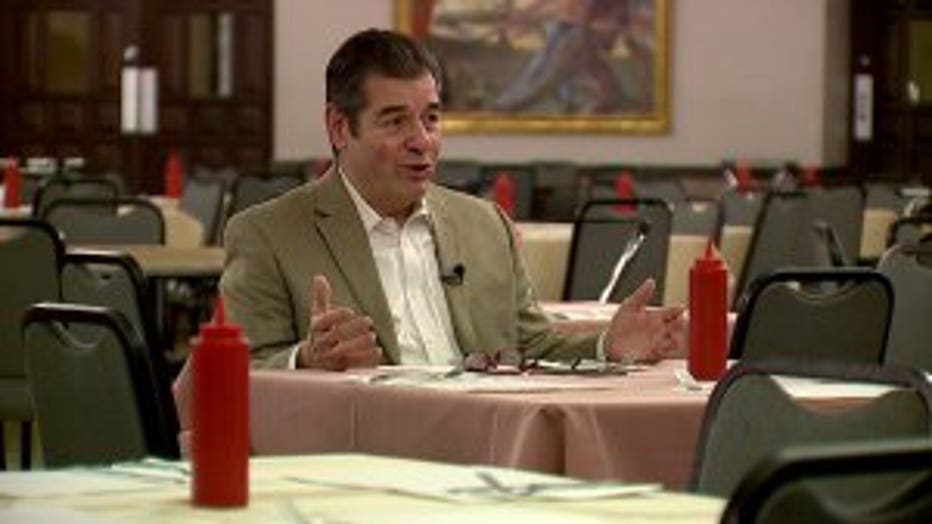 "It's the best. It is THE best," Paul Markovina said of the Serb Hall Fish Fry. "We buy it fresh, we cook it minutes before you get it."

Serb Hall has hosted its Friday Fish Fry since 1967. And each year their biggest Friday is Good Friday.

"I knew it was Good Friday, but my mother told me, 'You cannot eat meat today,'" joked Tom Hyland over his plate of fish.

"If they say you should give up meat for Lent, it's no penance for me," Rosemarie Jensen said. "Because I'd rather have fish."

Between the dine-in patrons and the line in the drive-thru, organizers expected to serve 1,300 individual meals.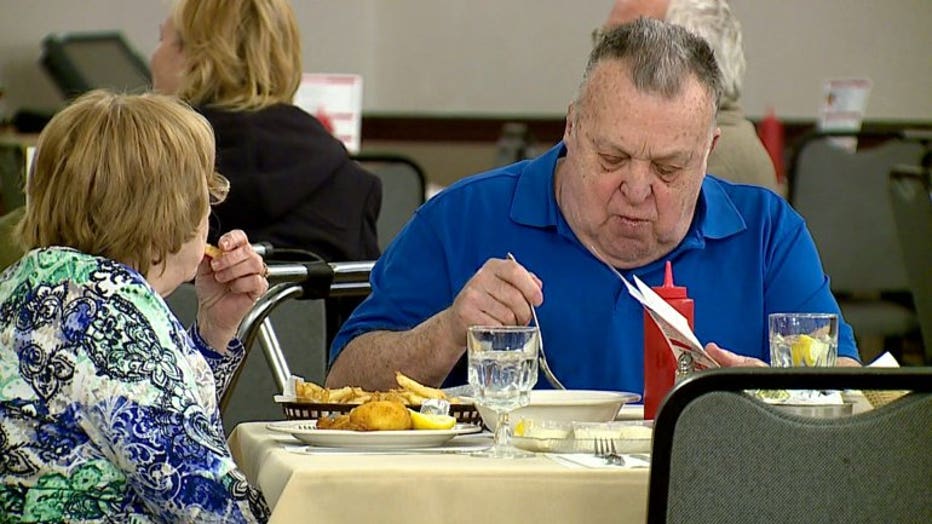 "We think this is the world's largest fish fry on Good Friday," said Markovina, a Church Board Member. "Because we know of none other that serve more pounds of fish than we do."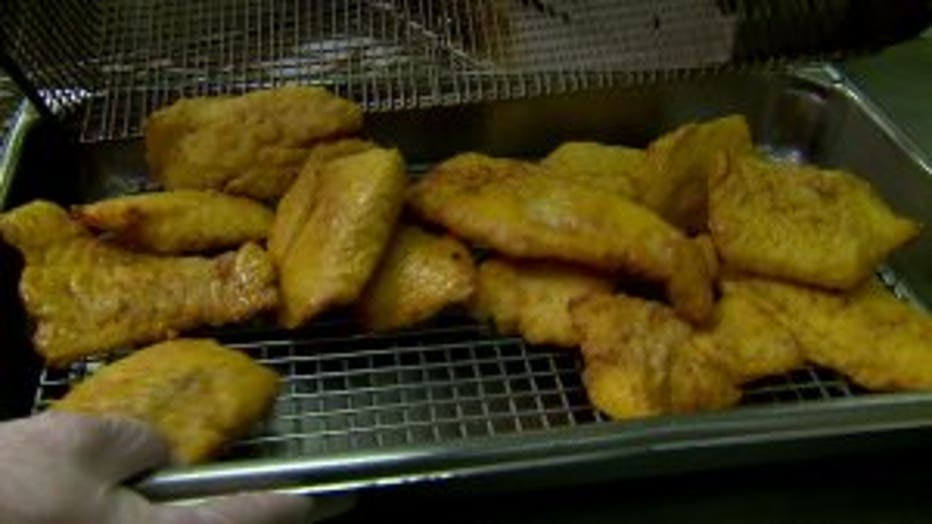 A typical Good Friday fry requires 3,000 pounds of fish, 2,000 pounds of French fries and 900 pounds of coleslaw on the side.

"I think it's great," Tom Palkowski said. "They always had good fish here, they still do."

"People that visit me from out of town, I'll bring them here and they'll rave about the place," Hyland said. 

For Christians preparing for Easter Sunday, the fish fry also represents a connection with history.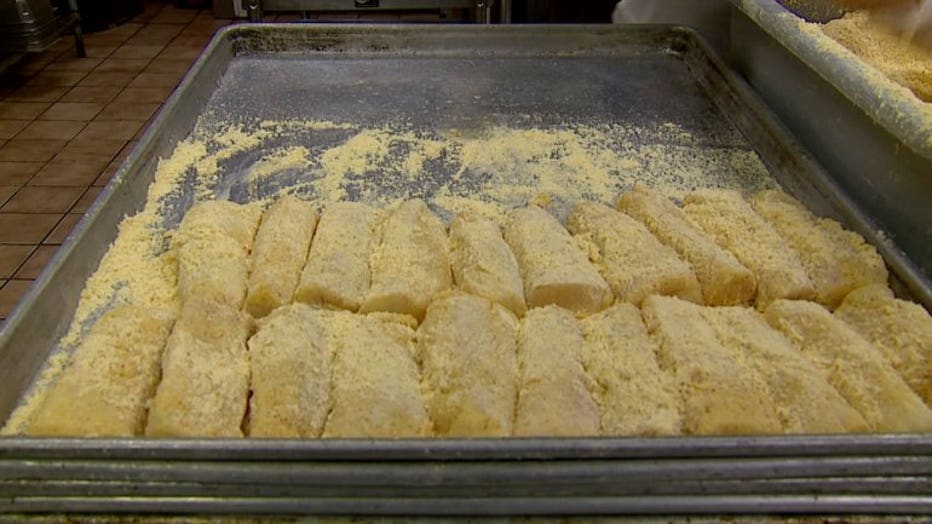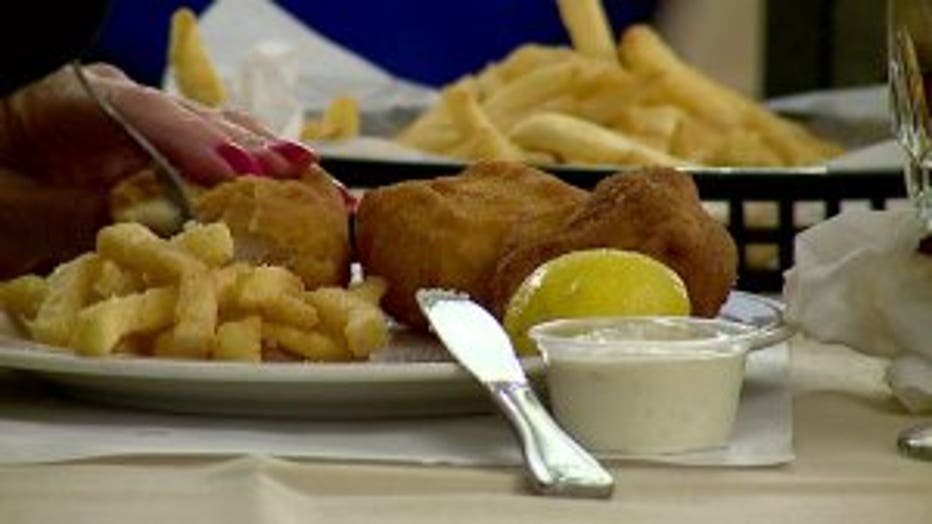 "The fish dinner not only goes back a hundred or so years in Milwaukee," Markovina explained. "But the disciples and the apostles were eating fish in biblical times."

At Serb Hall, it's not quite Jesus Feeding the Multitude -- but it's close.

The Serb Hall fish fry will serve fish until about 9 p.m. Friday, March 30.