'It's scary:' St. Francis police need help identifying suspect in cat onesie in break-in case


ST. FRANCIS -- He's giving new meaning to the term "cat burglar." A suspect dressed in a cat-like costume is suspected of breaking into cars and garages in St. Francis early Saturday, May 12.

It was no alley cat! Instead, a suspect dressed in a onesie, lurking behind homes and pawing though vehicles was caught on camera.

Surveillance photos were captured of the suspect around 3:30 a.m. Saturday morning, after a resident noticed suspicious activity near his car.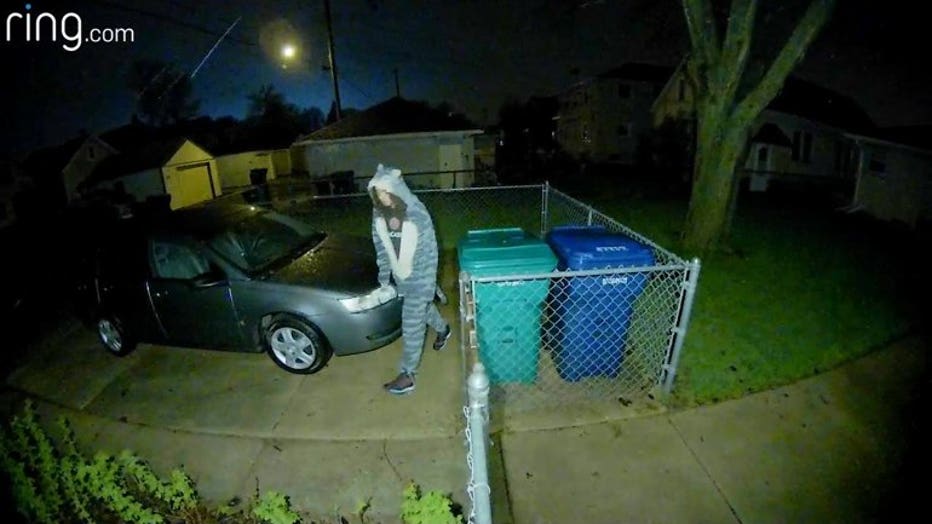 Turns out, he wasn't alone.

"Our car had been broken into, rifled through, the door was left open," said Nikki Larson, victim.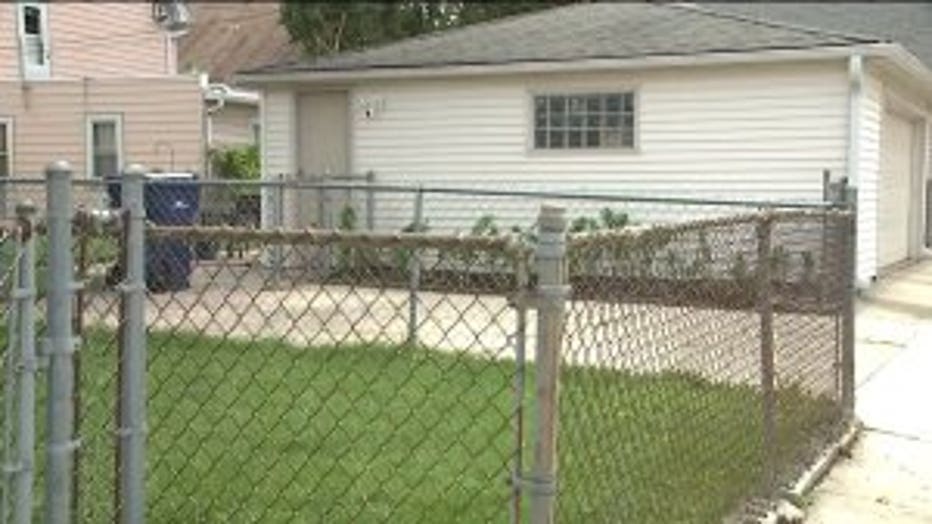 Larson woke up when police knocked on her door to alert her about the crime.

"It's scary," Larson said.

Police said several properties not far from each other on South Iowa and Cora Avenues were targeted.

"I definitely have become more suspicious of my surroundings," said Ami Klimaszewski, victim.

Klimaszewski said she feels violated after the suspect was prowling around her garage.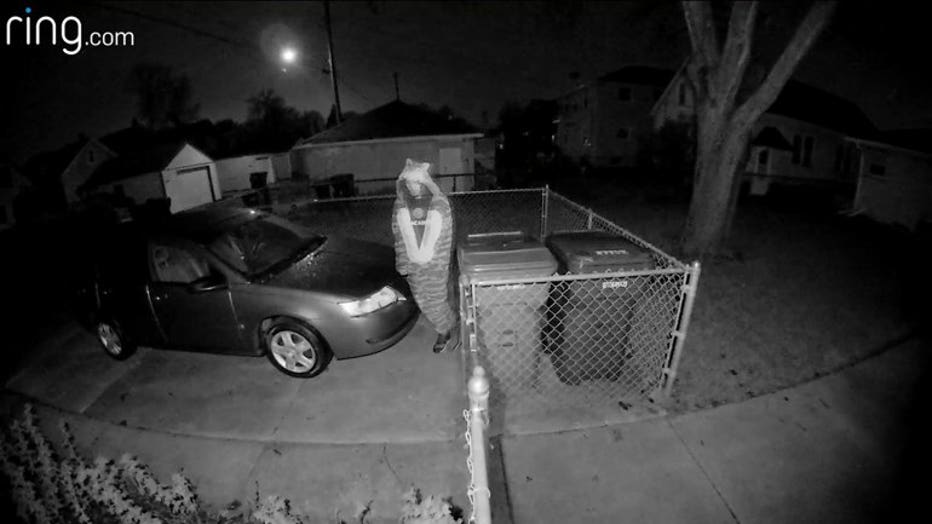 "My entire drum kit was stolen. My bike was stolen. My son's wagon. Two of our guitar amps," said Klimaszewski.

Klimaszewski had band equipment stolen and her car was damaged.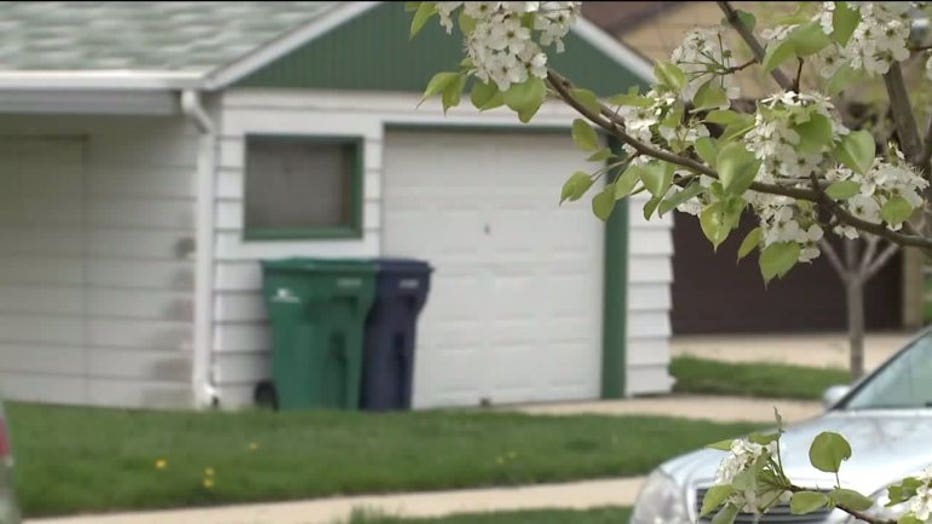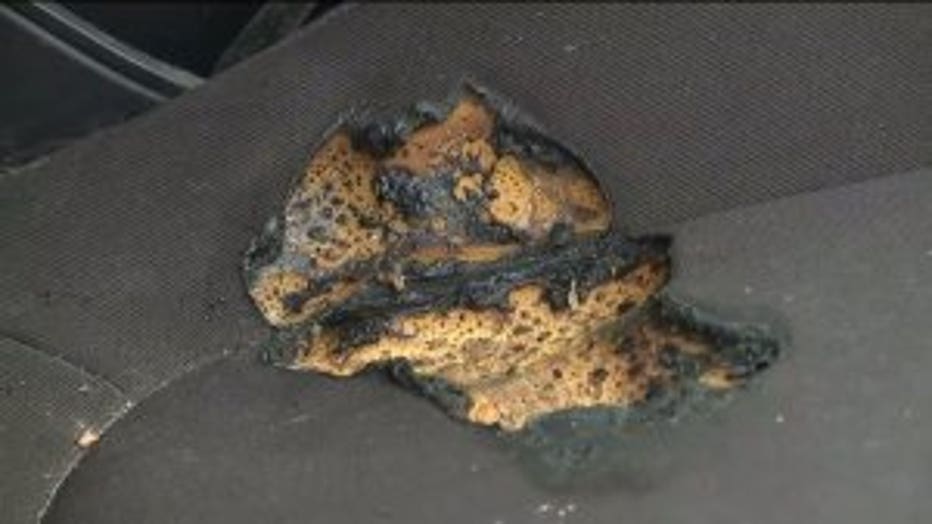 "My passenger seat was lit on fire. There is a huge hole in it. I'm glad that it didn't get any worse," she said.

Klimaszewski said police also collected samples of blood the suspect left behind, hoping it's a clue to his identity.

"It's very odd. You would think they would choose something a little less conspicuous to go burglarizing in," said Larson of the outfit.

"You hope that this person is caught and maybe gets the help that he needs," said Klimaszewski.

Officials ask anyone with any information on this case to contact the St. Francis Police Department at 414-481-2232. You're also encouraged to reach out if you have a home surveillance system. This way they can add you to their database which can help when crimes occur near you.