"It's really cool:" Santa Claus comes to town for breakfast in West Bend


WEST BEND -- The West Bend chapter of the EAA held their annual Christmas breakfast Saturday morning, December 10th. The excitement wasn't over the pancakes but rather the special guest who came to the table.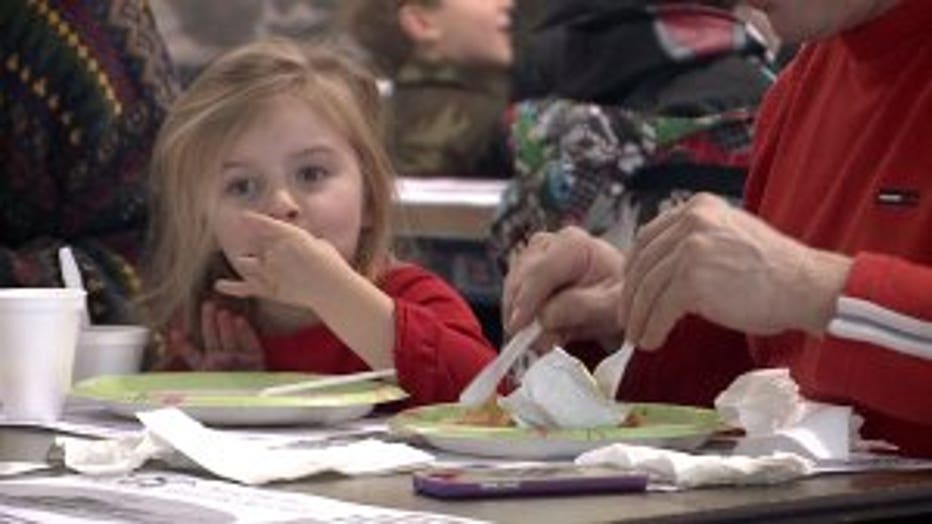 The line for fresh homemade pancakes grew.

"They look forward to it every year, it's become our family tradition," said a breakfast attendee.

Carrie and her family arrived early to beat the morning rush.

"We've learned over the last nine years, it's nice to come and eat first so they actually eat and then get ready to see Santa," said a breakfast attendee.

That's right, Santa Claus came to the West Bend Municipal Airport and he arrived in style.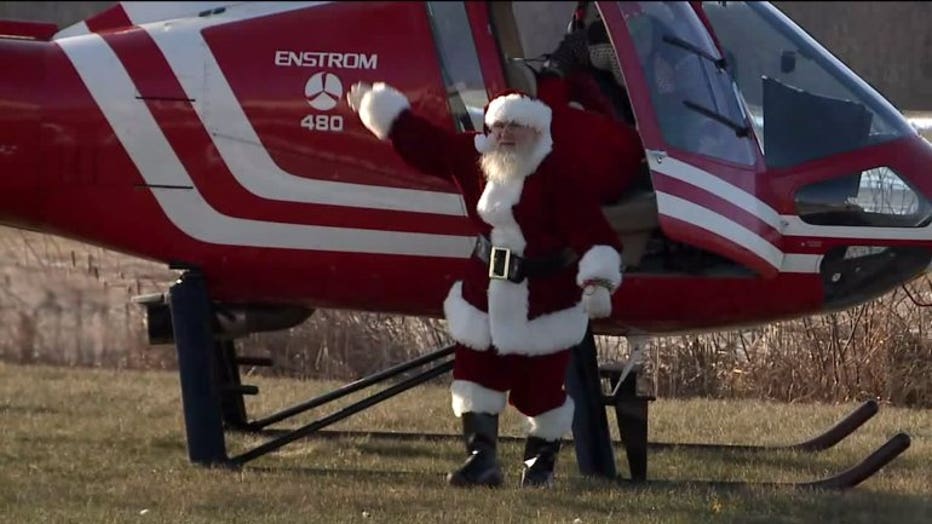 "His ride today is a helicopter with the last letter, "SC" for Santa Claus," said Howard Kaney, Secretary of EAA Chapter 1158.

Hundreds of kids braved the cold in anticipation for the big man to touch down, while others enjoyed games and movies inside.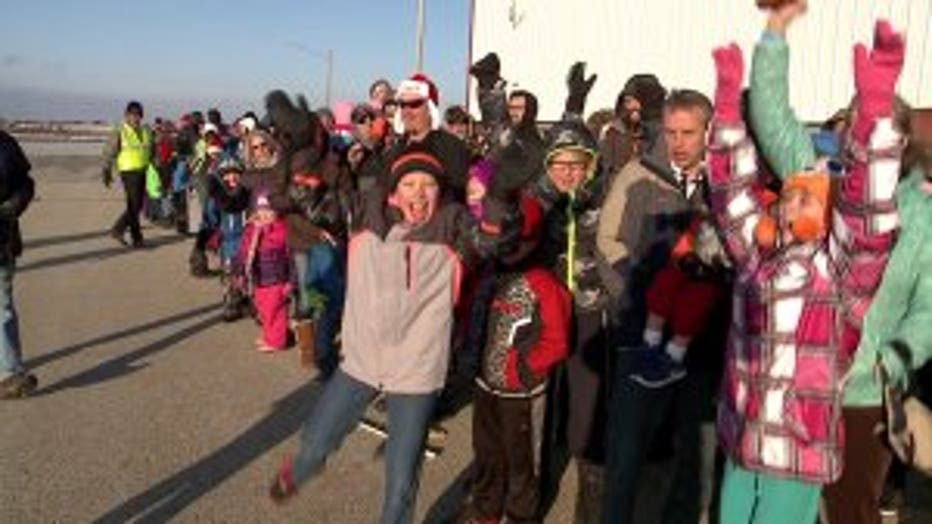 "This is so much fun for kids, for adults and all the volunteers that come out and help," said Kaney.

The West Bend EAA Chapter 1158 has thrown the Breakfast with Santa for ten years now.

"It's just a chance to come out and eat a good breakfast and spend time with the family prepare for Christmas," said Jarrod Lehnerz, West Bend.

The setting inside a real-working airport hanger.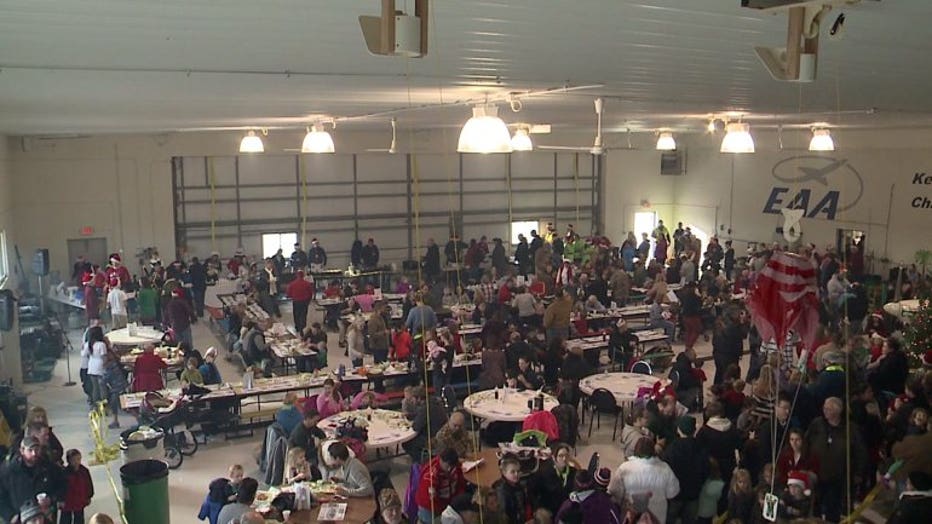 "I think it's really cool. I myself don't fly often but it's fun for the kids and me to see the airplanes and just the atmosphere -- it's a neat place," said Lehnerz.

500 people enjoy the festivities every year, and no kids goes home without first talking to Santa.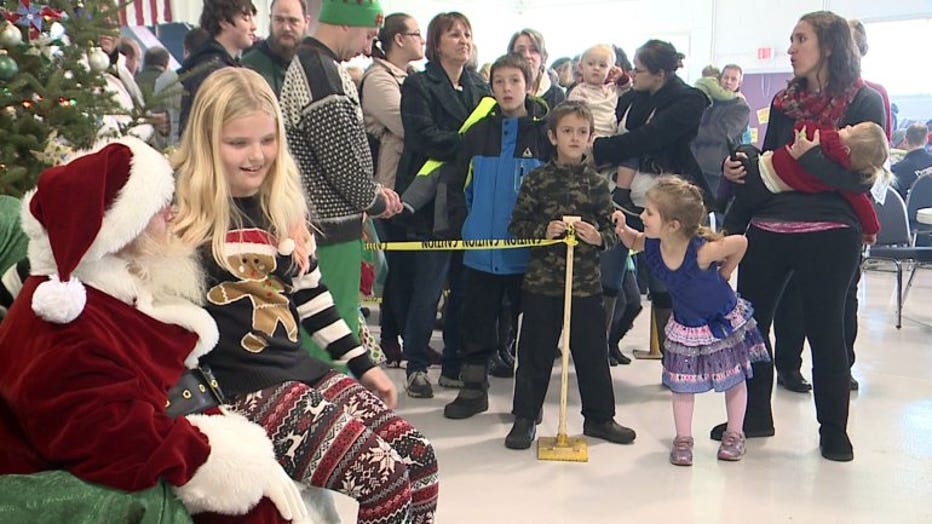 "Everyone here is just so gracious and fun and so it's a great family event to join in on," said a breakfast attendee.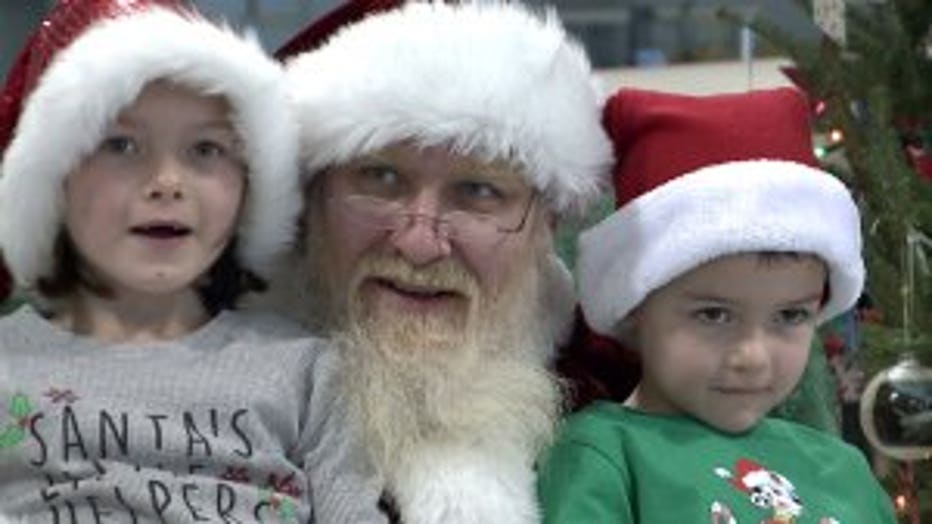 All of the proceeds from the Breakfast with Santa go back into the community and educational programs that teach all ages about aviation.