"It's quite an honor:" Wood National Cemetery pays tribute to World War II veterans


MILWAUKEE -- A moving tribute to our country's greatest generation. Military veterans and families gathered at Wood National Cemetery in Milwaukee Sunday afternoon, August 16th to witness a wreath laying ceremony commemorating the end of World War II.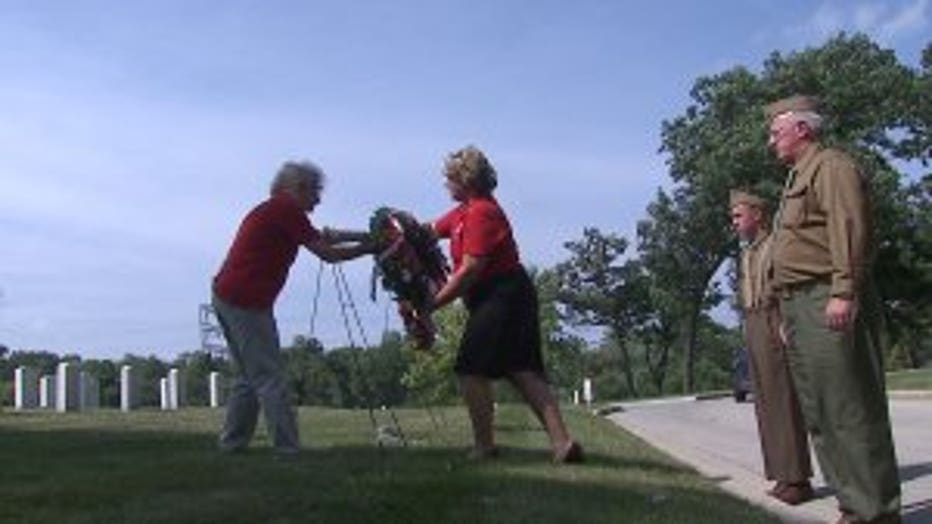 This weekend marks the 70th anniversary of Japan's unconditional surrender to the Allied Forces. Wood National Cemetery and places around the world are commemorating the end of the war.

Set back among the name of those who have gone before, are faces of the heroes we still have left -- veterans of a war that carried a great cost. Spectators gathered to pay their thanks.

"The true heroes," said Sharon Wachowiak, father is a WWII veteran.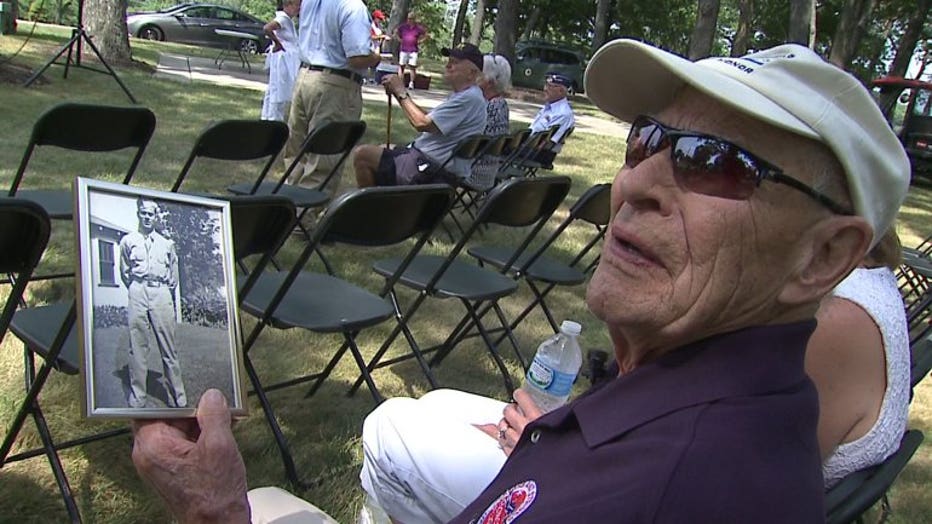 Sharon Wachowiak has been grateful her entire life, fortunate to know her father well. 91-year-old Bill Giesfledt's road to Wood National Cemetery started more than seventy years ago when he took a boat to France.

"We went into Normandy. We landed on Utah Beach and went throughout the whole war until the very very end," said Bill Giesfledt.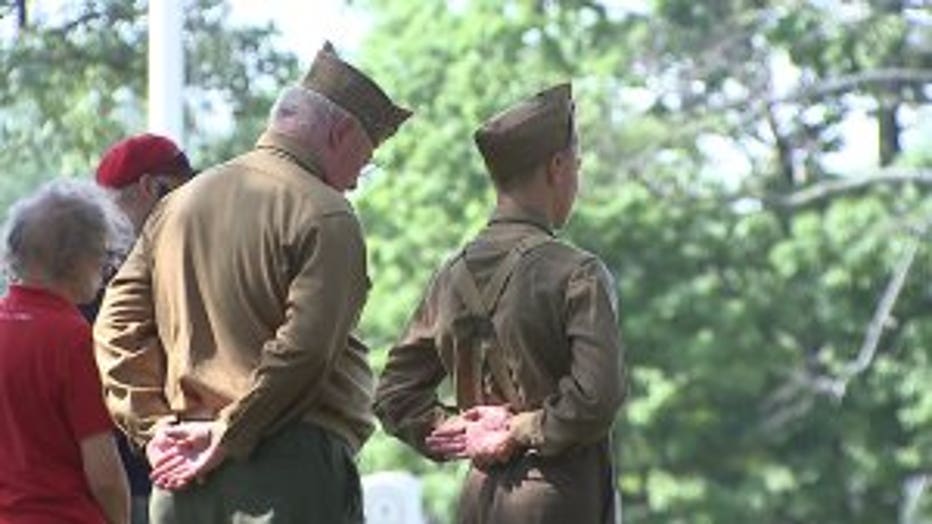 On Sunday, Giesfledt and his fellow veterans were honored as the world remembers the end of the World War II and the sacrifices it took.

"It's quite an honor. I feel that recognizing the end of the war and the parts we played. So I really appreciate that," said Giesfledt.

Wood National Cemetery is one of more than a thousand national cemeteries, World War II memorials and other places around the world taking part in this commemorative wreath laying on the greatest generation.