"It's just very overwhelming:" 5K event raises money for former TV6 employee Al Clark, diagnosed with ALS


MENOMONEE FALLS -- Despite the rain and chilly weather, dozens ran on Saturday morning, May 30th in honor of families affected by ALS, also known as Lou Gehrig's Disease.

ALS is a progressive neurodegenerative disease that affects nerve cells in the brain and the spinal cord. It is a disease with no treatment and no cure.

The "Coach Cassidy Classic 5K" was held in Menomonee Falls near the Ben Franklin Elementary School.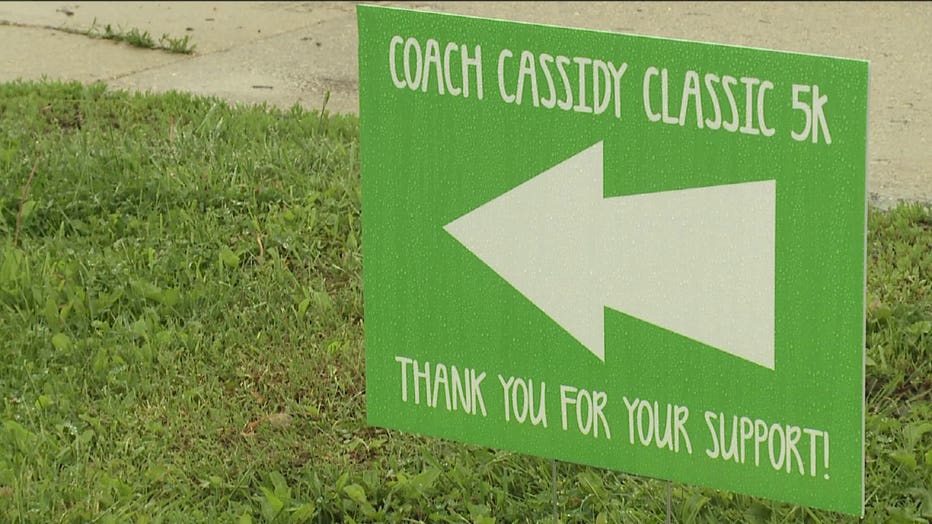 The event was organized by the family of John Cassidy. A big sports fan, Cassidy lost his life just before the Packers won the Super Bowl in 2011.

The proceeds of Saturday's fundraising event will benefit a family affected by ALS. This year's recipient is Al Clark -- a former TV6 employee for 45 years.

"This has just been overwhelming for all of our family. When something happens in this community like that and people come together to help each other out, it's an amazing thing. It's just very overwhelming," Clark said.

FOX6's Tom Pipines emceed the event.