'It's great to have an alternative:' Aurora West Allis offering acupuncture in the emergency room


WEST ALLIS -- Headaches, back pain, and nausea are all common conditions that doctors say can land people in the emergency room.

However, Aurora West Allis Medical Center's emergency department is using a new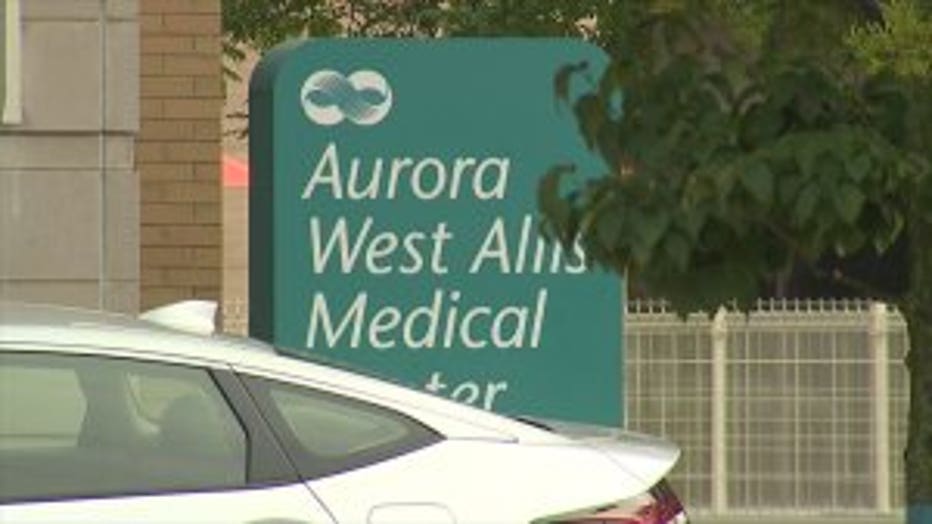 option to eliminate pain.

It's based on a practice that's thousands of years old.

Inside the emergency department, doctors say every day is different and they see all types of emergencies.

"The typical day is that nothings typical," explained Dr. Michael Urban, Medical Director of the Aurora West Allis Medical Center's Emergency Department. "If anybody presents to the emergency department with what they consider an emergent condition we will evaluate and treat them."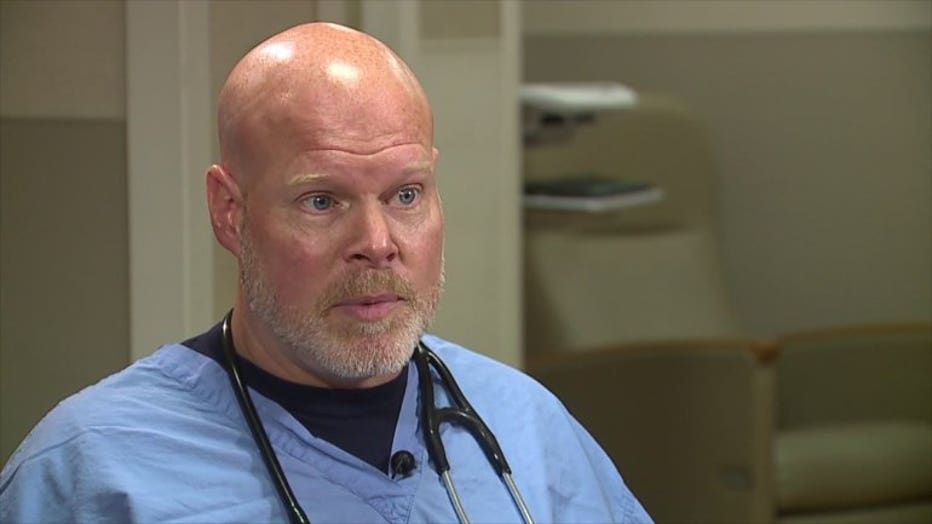 The emergency department is taking a new approach to treatment with traditional Chinese medicine.

Acupuncture is now being offered to emergency patients.

"Acupuncture has been around for thousands of years," said John Burns, System Acupuncture Manager for Aurora Health Care.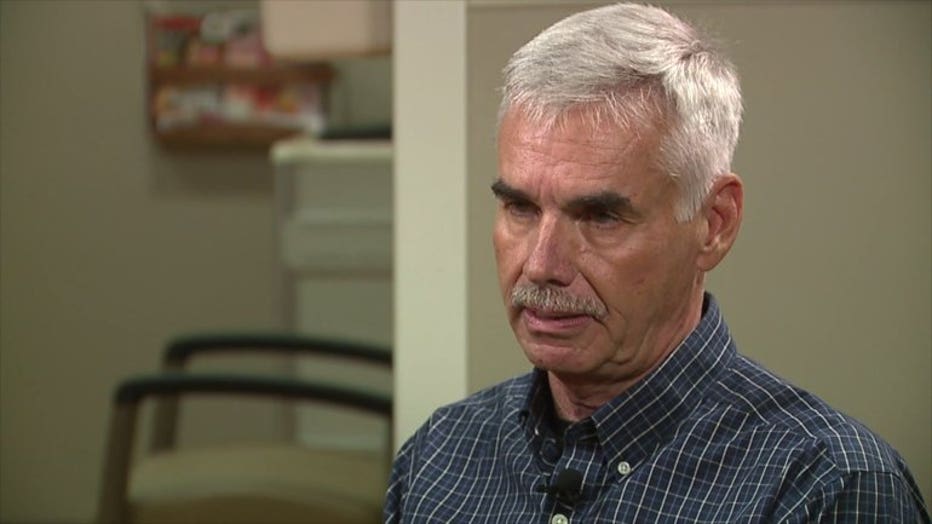 The acupuncture in the emergency department program started in 2017. Dr. Urban admits when he first heard about it, he was unsure about how it would be used in the emergency department.

"I was skeptical. I wasn't sure. I knew of the practice, but I didn't know how it would work," Dr. Urban said.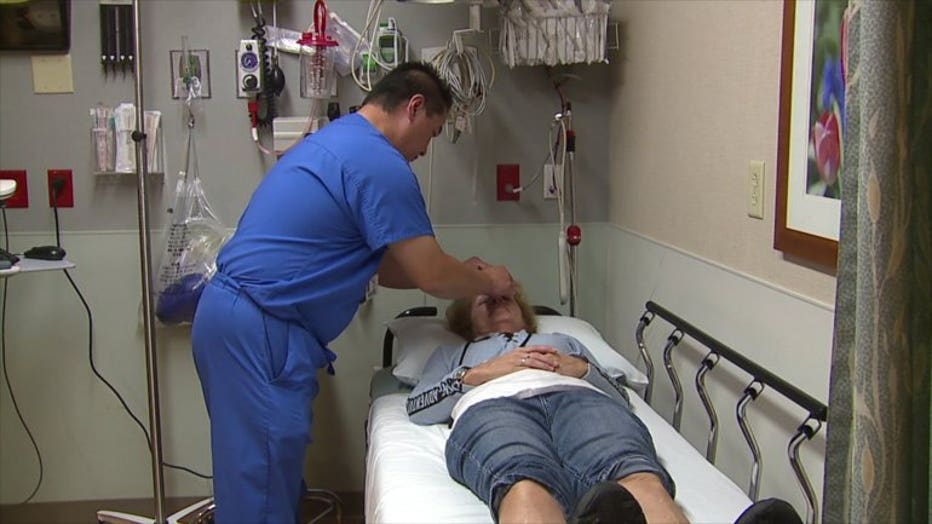 Now, he says, he's glad patients have it as an option.

"It's great to have an alternative to prescribing narcotics for some of these conditions," Dr. Urban said.

Burns says it's a way to help patients without medications.

"It's a natural non-pharmacological way to reduce pain," Burns said.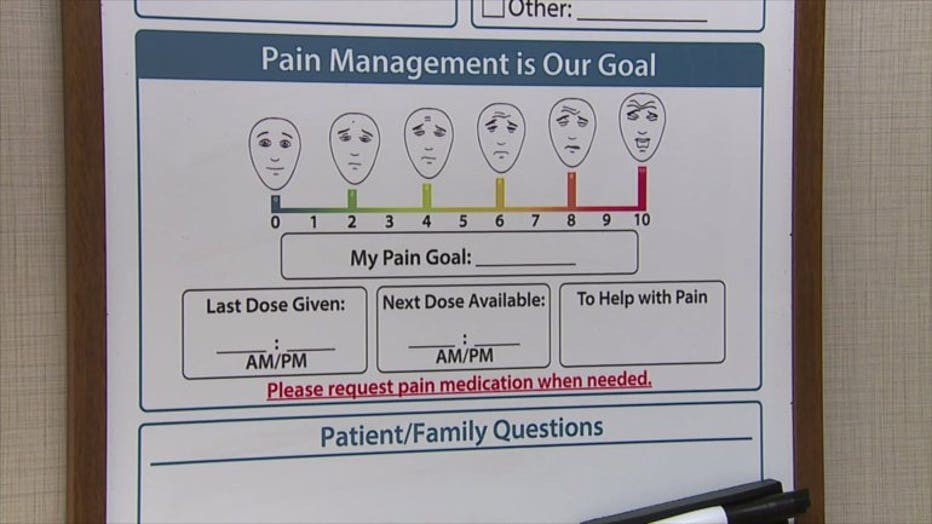 It's an option emergency room doctors want for their patients in the wake of the nationwide opioid epidemic.

"We have a real problem with narcotic opiate abuse and addiction in this country," Dr. Urban said.

"We are currently in the throws of an opioid crisis," Burns said.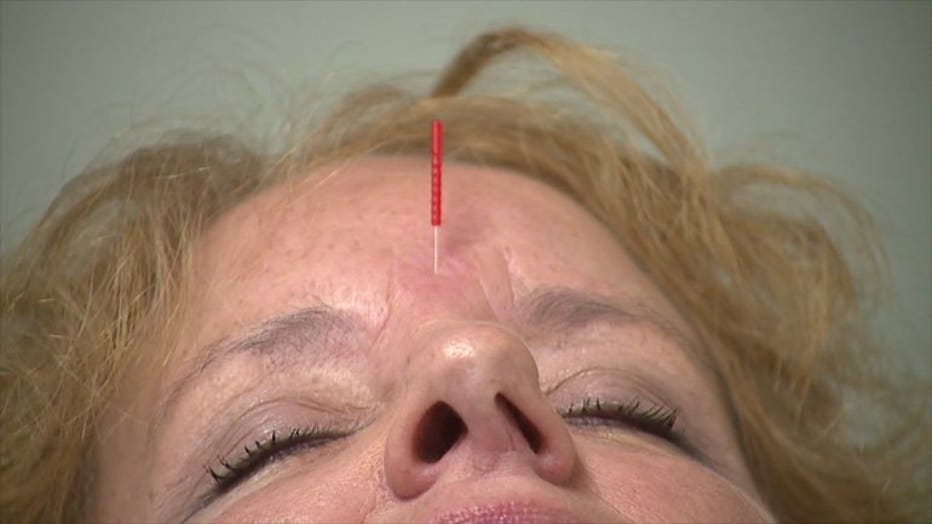 Dr. Urban and Burns say acupuncture gives patients coming into the E.R.  with an extremely common symptom a different way to be treated.

"Pain is a very common presentation to the emergency department," Dr. Urban said.

"The benefits are many," Burns said.

Burns says acupuncture can help with various symptoms including headaches, anxiety, back pain, knee pain, stomach pain, and nausea.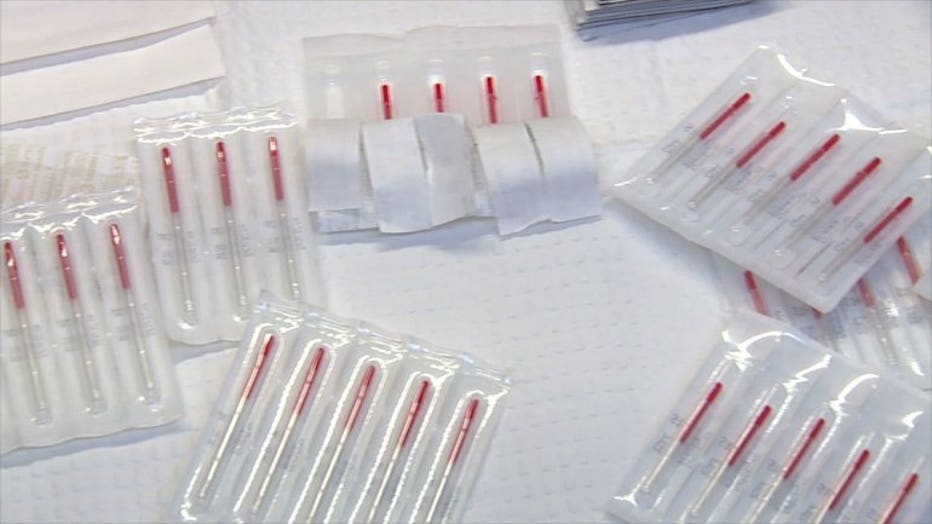 One patient who opted for needles over narcotics is Baraba Orban. Orban came into the emergency department with what she believes was food poisoning.

"I was just nauseous and pain head to toe -- pretty much in the fetal position," Orban recalled. "I was like absolutely whatever it takes to get rid of this pain."

Orban was offered acupuncture and admits she wasn't sure it would work.

"I was like, 'What? You can't possibly tell me that sticking needles in my body is going to take away this pain that I have,'" Orban said.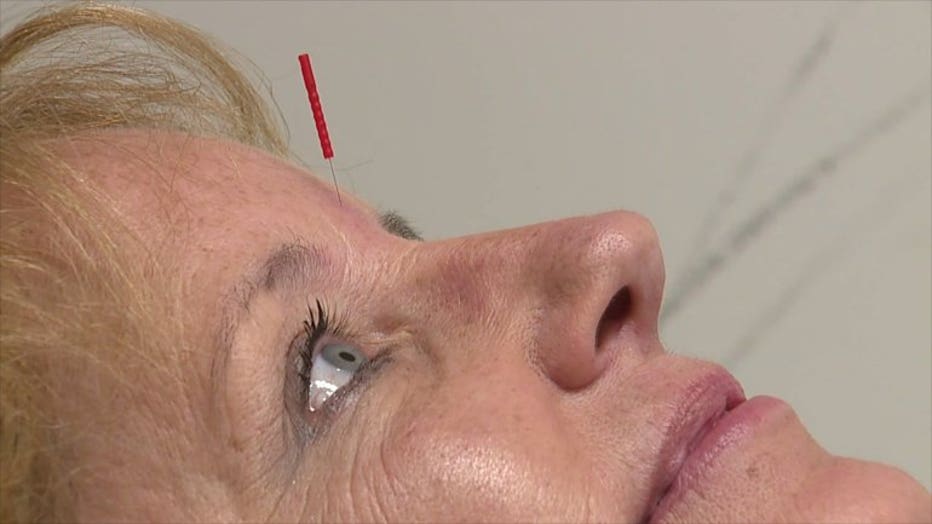 However, she says hours later after an acupuncture treatment she felt better.

"They hadn't given me anything other than fluids and the acupuncture. And, I walked out two hours later. It was just unbelievable. Unbelievable," Orban said.

Doctors know acupuncture won't fix everything.

"There are some cases where it's appropriate that we do use opiates or narcotics to treat pain," Dr. Urban said.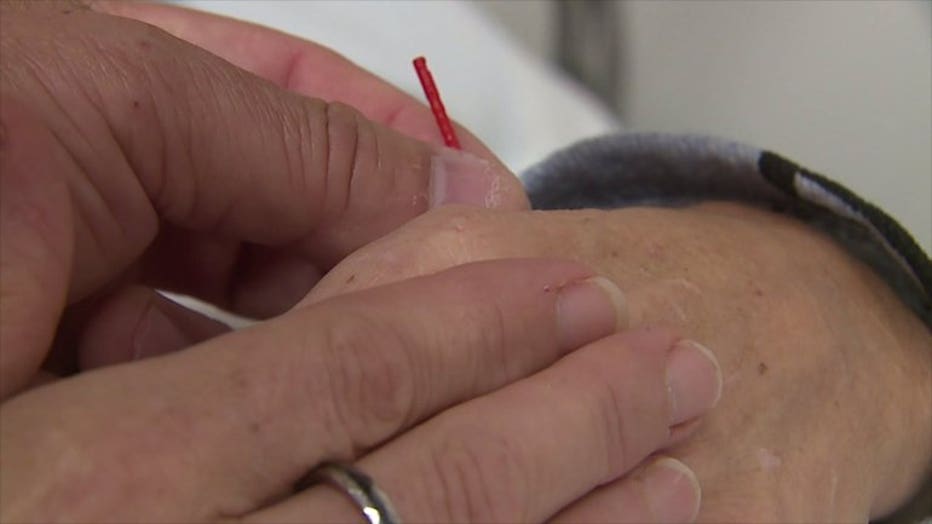 But, they are glad to have an atypical option in a place where nothing is typical.

Burns says since the program started more than 50% of emergency department patients who have been offered acupuncture get the treatment.