"It's everyone's dream:" Erin Hills employees hope to compete in upcoming U.S. Open


MILWAUKEE -- In 2010, the United States Golf Association (USGA) announced Erin Hills would be the host of the 117th U.S. Open. The work began immediately to get the course ready. For others, the work came later as employees of the course looked to qualify for the championship.

"I'm not going to lie, I was nervous," said David Zeisse, golfer.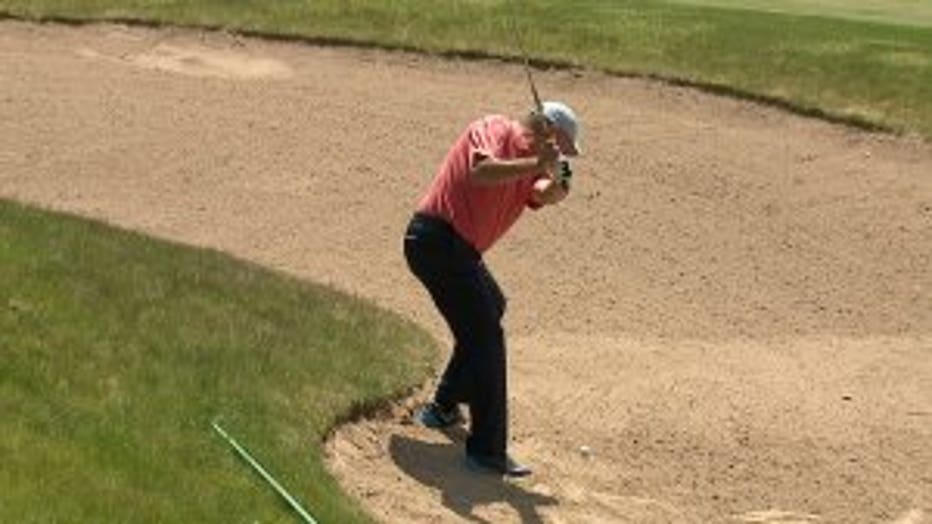 For Zeisse and the other 70 players at Golf the Bull at Pinehurst Farms on May 11th, the U.S. Open was already underway.

"I was hoping maybe if I caught fire, I could get through it," said Zeisse.

The local qualifying tournament had Zeisse battling the course and himself. Zeisse would grind his way around the course, hoping to see his name in one of the top four spots guaranteeing him a spot in sectional qualifying.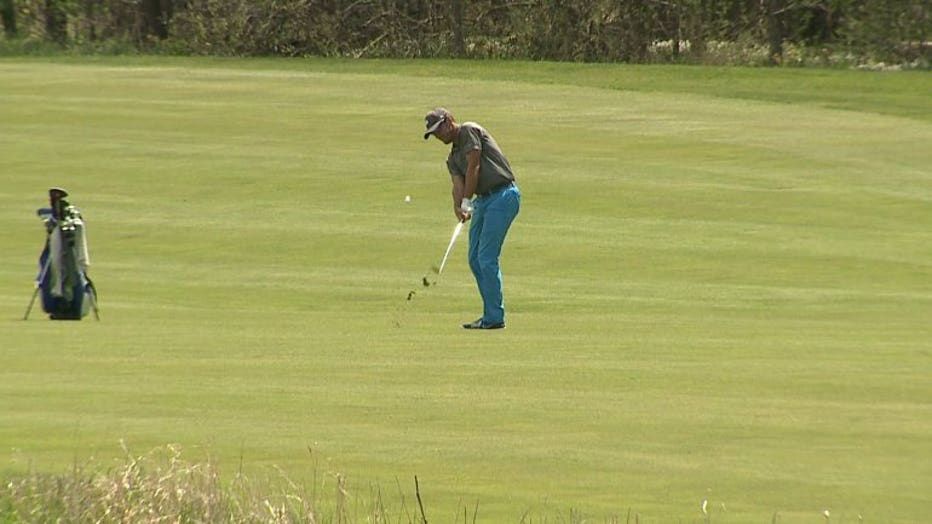 "It was a little more special just because of the chance of getting to play Erin Hills in the U.S. Open if everything went well," said Zeisse.

The goal was to be first, and in one way, Zeisse accomplished that -- becoming the first entrant in to the tournament -- ahead of nearly 9,500 players.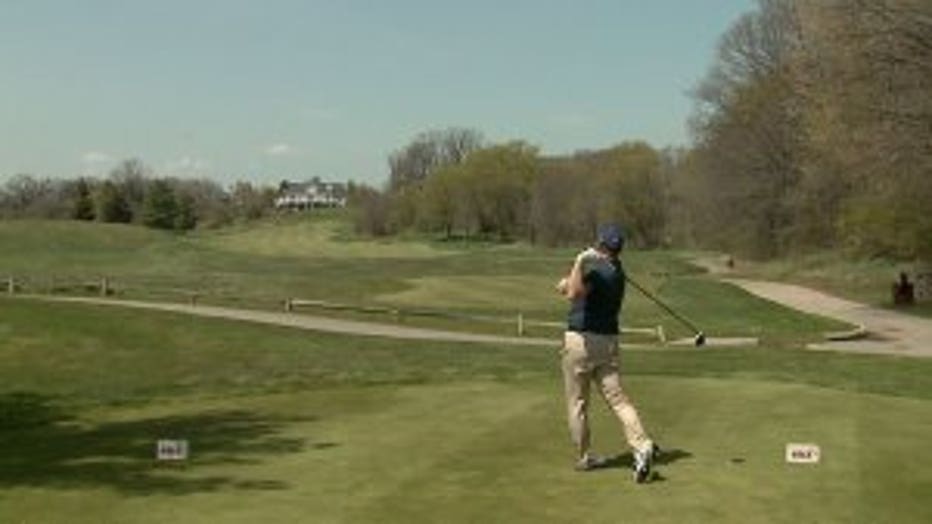 "I didn't even try to," Zeisse said. "It was kind of a funny story because I just went on the website, just trying to get on the website and I clicked on it once. It didn't work. Clicked on it twice, it didn't work. All of a sudden the fourth time I clicked on it, it went straight to the entry form and I'm like, 'oh OK. That's kind of weird.' Then all of a sudden, the next day, I get the email from the USGA. So it was fun," said Zeisse.

Usually when Zeisse is at Erin Hills, he has clubs -- but he's dressed in white coveralls and he's caddying. His dreams of shedding the coveralls for a collared shirt, slacks and his own golf clubs and teeing up a ball during the third week of June at the U.S. Open, depended on his round at the Bull.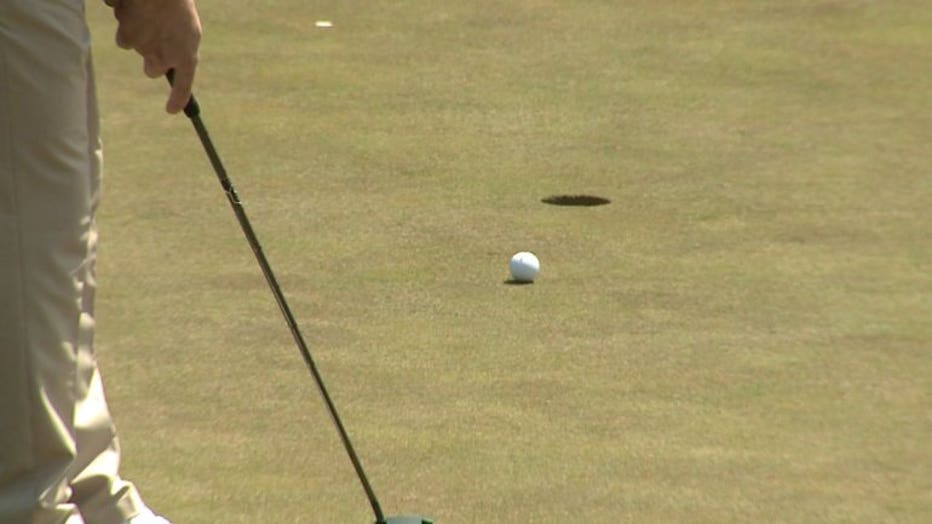 "I made some great putts out there. I made some good decisions. I just made a few bad ones. It's going to make me go back to the drawing board, work a little on my swing and try harder the next time," Zeisse said.

Instead, a 77 put his dreams on hold temporarily.

"Seven years in a row. I'm just going to keep doing it until they don't let me," said Zeisse.

As he looked at the leader board, another Erin Hills employee's hopes were still alive. His emotions began in a similar way to Zeisse.

"I was nervous at the beginning, but settled down through the back nine and made some really good shots coming in," said Nick Krattiger.

Krattiger was the first to post a low number: a 73 -- meaning he had to wait and see.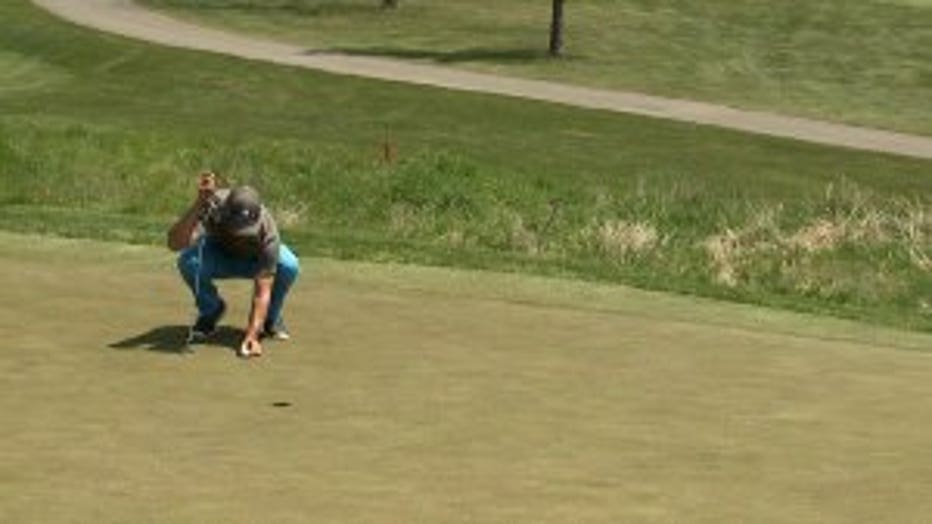 "It means I don't have to go back to work today, so yeah, I'll just hang out and see what happens," said Krattiger.

For Krattiger, golf has been at the forefront of his thoughts, but it's been more on the preparation for the championship at the course rather than his personal game.

"It's fun seeing everything come together there. It's fun. It's amazing watching the construction crews do how much they can do in one day. I've got my responsibilities there. Like I said, I haven't been playing a whole lot of golf because of that but it was fun to get out today," Krattiger said.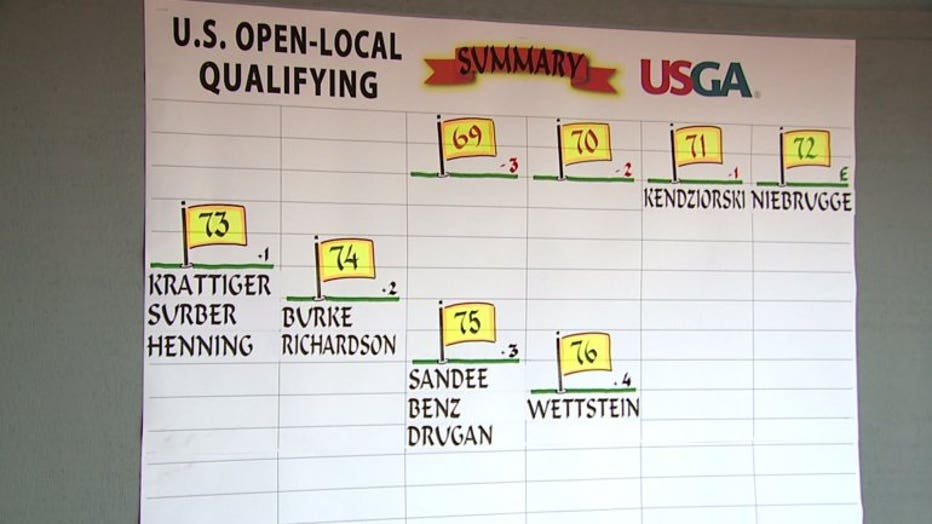 The numbers slowly came in and Krattiger was out as a 71 was posted.

"It feels good. It feels good to come out here and play really well," said Austin Kendziorski, golfer.

It was another caddie from Erin Hills with that on his card -- Kendziorski.

"It feels good to come to an event like this and play well and have all the preparation pay off," said Kendziorski.

His hopes were still high as he advanced to sectional qualifying with the second-place finish.

"It would be really cool to play in front of everybody here at home and have a chance to play in the U.S. Open. It's everyone's dream," said Kendziorski.

One that is being shared by the entire Erin Hills family.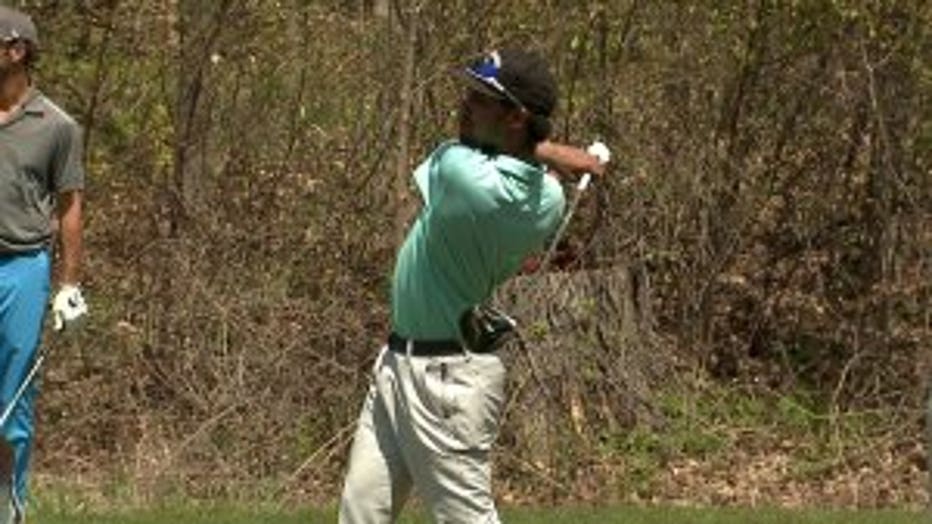 "I think everybody would be so happy. It would be amazing. Like just to have a fellow friend and colleague to be out there and playing golf, we get to follow him. He'd have a huge following, I'll tell you that," said Zeisse.

Krattiger would lose a seven-hole playoff and not get an alternate spot. Kendziorski will try to qualify in one of the 10, 36-hole sectional tournaments on June 5th.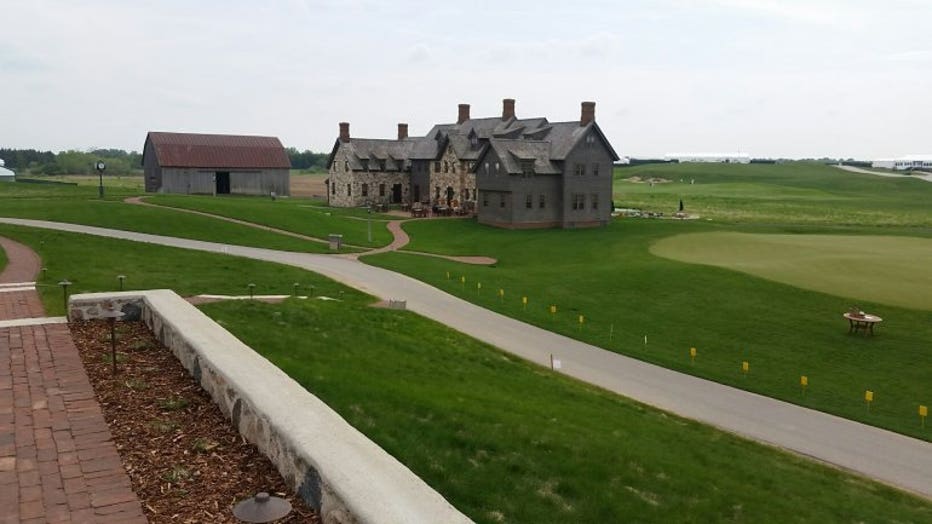 You'll be able to watch the rest of the golfers in the world compete for that trophy right here on FOX6!