'It's emotional:' Memorials grow across Milwaukee for fallen officer Charles Irvine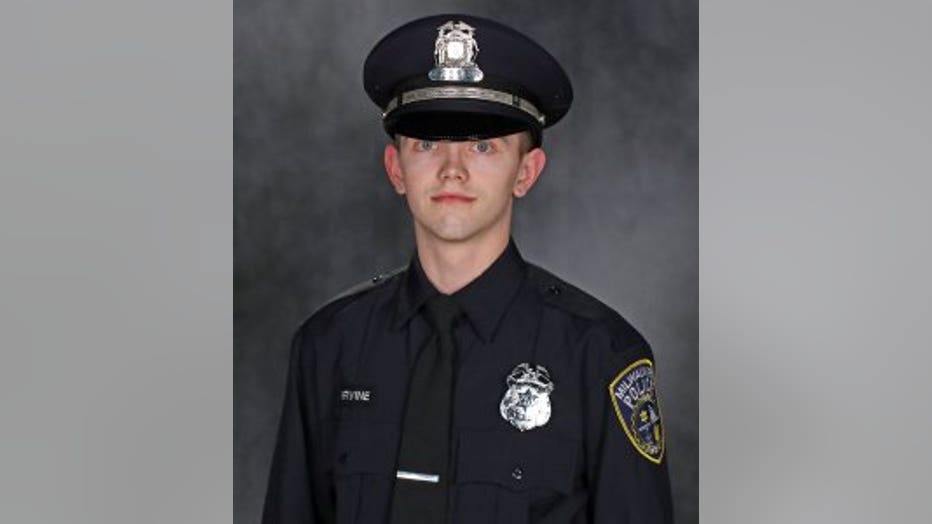 MILWAUKEE -- The community continues to pay their respects to fallen Milwaukee Police Officer Charles Irvine. Memorials are growing across the city.

Officer Irvine Jr., 23, died after a violent crash near 76th and Silver Spring on the city's northwest side. Irvine and his partner were in pursuit of a reckless vehicle around 5 p.m. Thursday, June 7 when their squad crashed. Irvine Jr. was a police aide for two years and an officer for nearly two more.

Outside Milwaukee Police District Four -- off Silver Spring Drive -- people are stopping to pay tribute.

"I'm touched by the cross-section of people that are coming," said Bob Lannin, Milwaukee.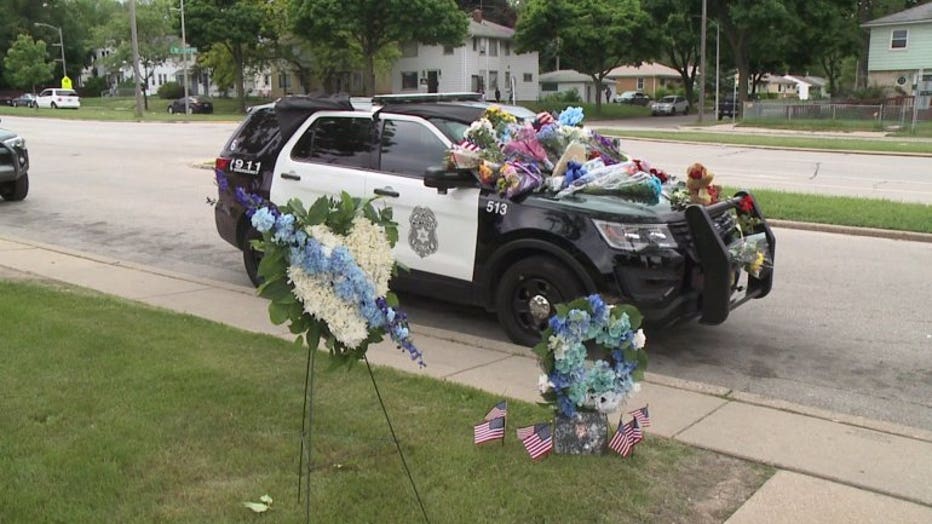 Memorial for MPD Officer Charles Irvine


Bob Lannin brought his granddaughter, Sophia Abernathy; they stood in silence, reflecting. Their family member was in the same police academy graduating class as Officer Irvine.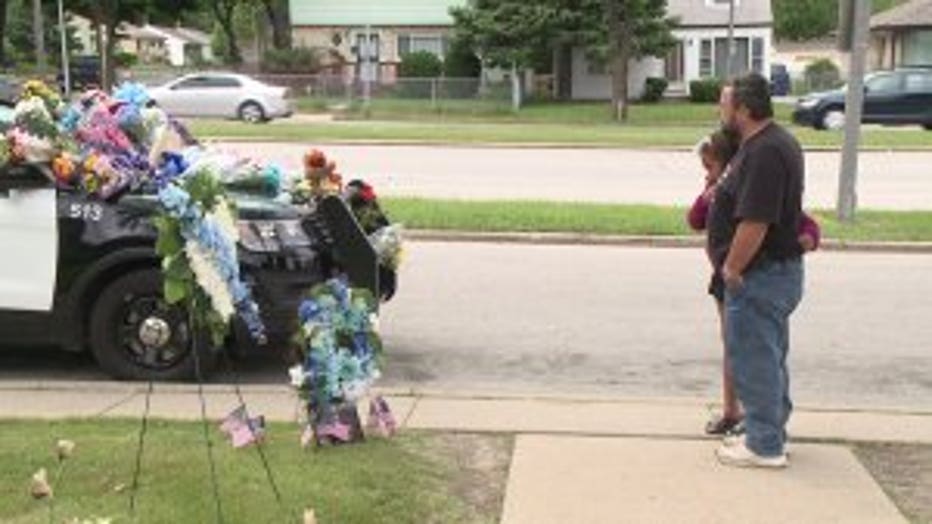 "My brother knew him," Sophia said.

"These people are doing the job for all of us and they don't get the respect or admiration they deserve," said Bob Lannin.

People are dropping off flowers, others are dropping off food to those still on the job.

Blocks away, at the crash site, is another growing memorial.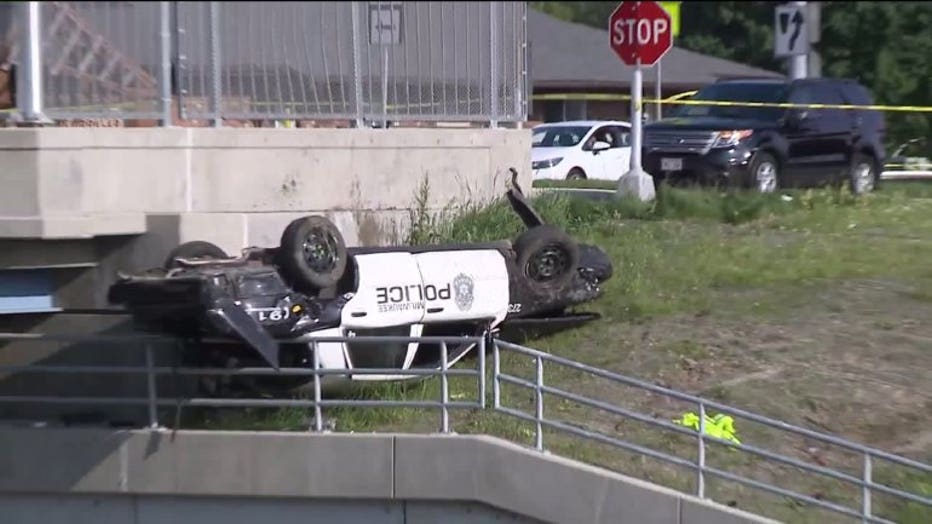 Milwaukee Police Department squad crash at 76th & Silver Spring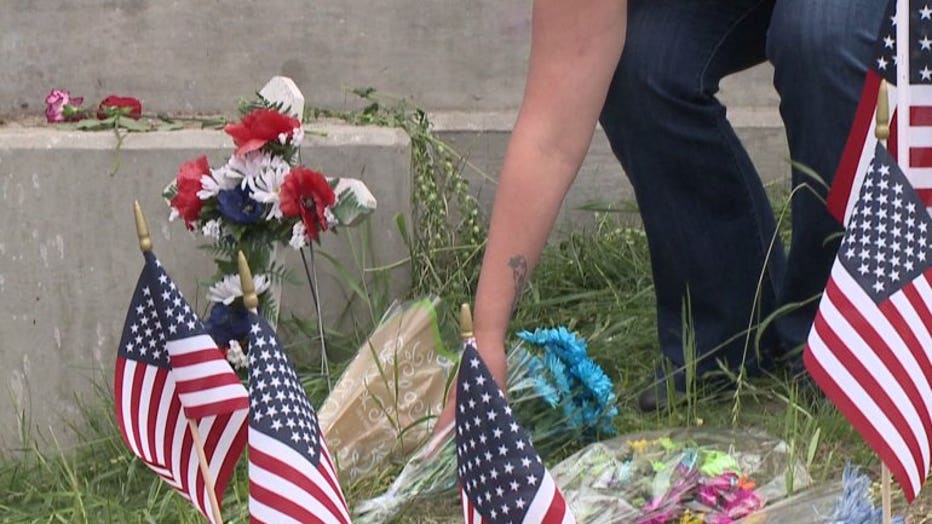 "It's emotional, it's very emotional," said Rachel Lindner, Milwaukee.

Rachel Lindner laid a blue bouquet at the scene.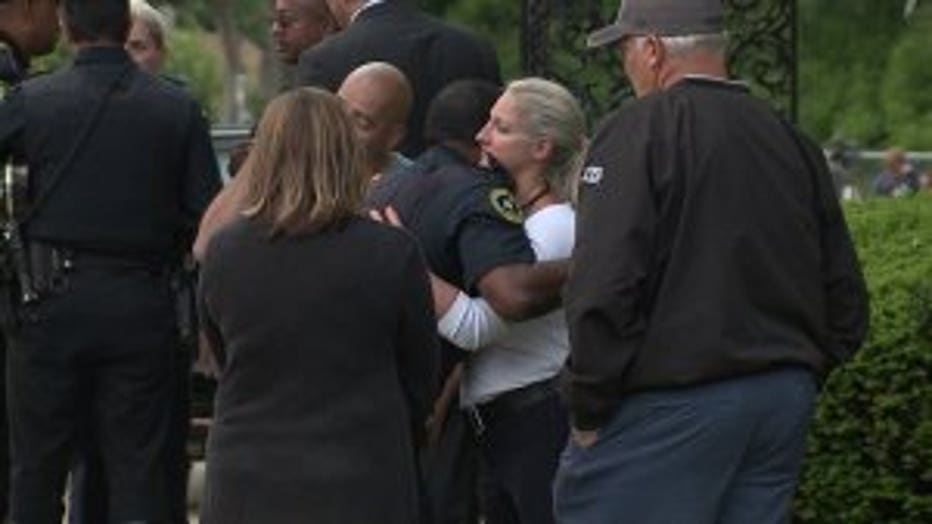 "Just to show respect. It's just very sad what happened," Lindner said.

The community remains stunned. Mourners watched as the fallen officer's casket was escorted to the Jelacic Funeral home (5639 W. Hampton Ave.) Friday afternoon, moved by the actions of a man many did not know but now will never forget.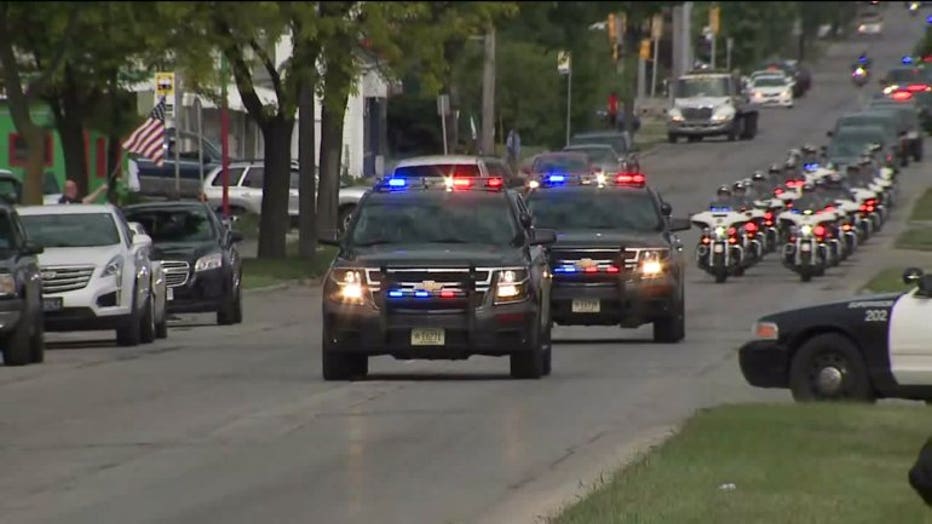 Procession for Officer Charles Irvine Jr.


It has been 22 years since an officer has died in the line of duty with the Milwaukee Police Department. It was September 7, 1996 when Officer Wendolyn Tanner was shot and killed during a foot chase.