'It's disturbing:' Private contractor caught skipping work and misusing city equipment


MILWAUKEE -- Millions of Americans work at home.  Most of them are actually supposed to be there. The FOX6 Investigators found one man working at home day after day, when he was supposed to be working at a Milwaukee housing development instead.

Our investigation started with an anonymous tip, and ended with a man losing his job, but what we found in between those events raises questions about a private company you pay to manage a public property.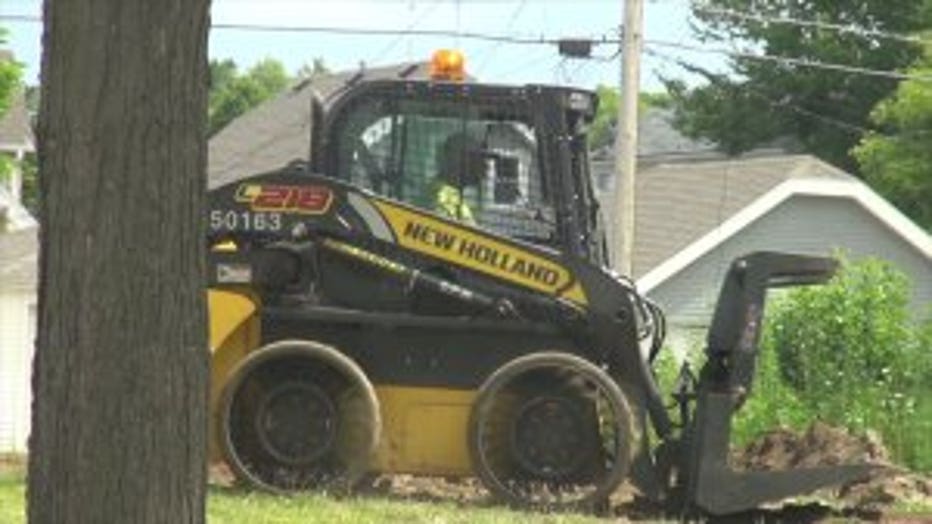 A city of Milwaukee Department of Public Works employee does unauthorized work on the private property of a former city employee.


The tip came in on Aug. 2. The next day, our hidden cameras were rolling as a Milwaukee Department of Public Works truck pulled up to 5064 N. 32nd Street. A man in a yellow shirt climbed out of the cab and then unloaded a New Holland skid steer with a City of Milwaukee logo on the side. Soon after, the DPW employee started moving dirt at the direction of another man who'd been driving a red truck with municipal license plates.

By all appearances, it looked like a government project -- but looks can be deceiving.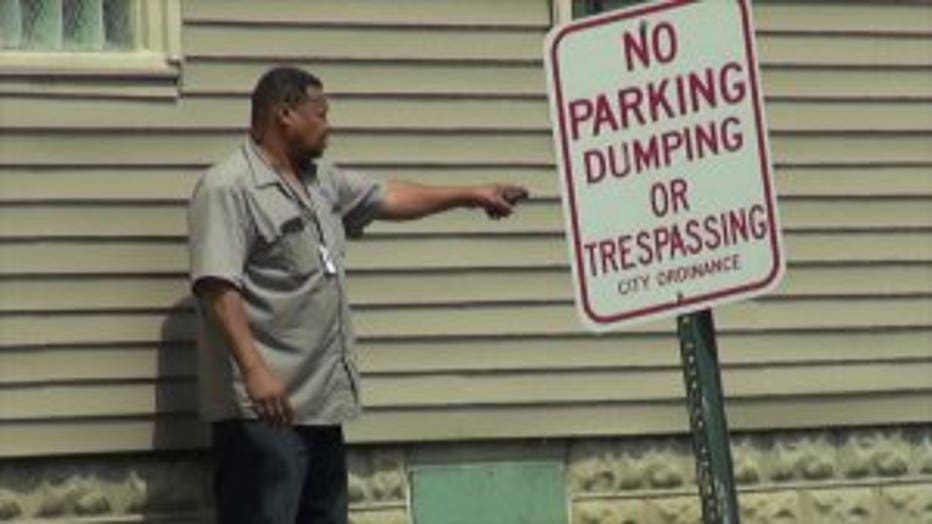 Lester Buchanan directs a city employee as he moves dirt on Buchanan's private property on August 3, 2018.


"That's not a city worker!" FOX 6 Investigator Bryan Polcyn said.

"No, it's not," said Alderman Jose Perez.

"That's a private worker," Polcyn said.

"With city property," Perez said.

Lester Buchanan owns the house at 32nd and Lancaster, and we watched as a DPW employee used public equipment on Buchanan's private home improvement project.

"It's disturbing," Perez said.

What's even more troubling is that it happened when Buchanan was supposed to be at the Northlawn Housing Authority public housing development 10 blocks away.

"When people call to fix things, they don't respond," a Northlawn tenant said.

Originally built to house veterans, Northlawn is now open to all families, regardless of income, and until recently, Buchanan was their maintenance man, but instead of maintaining the development's 247 apartments, we found him working on his own home -- day, after day, after day, after day.

"Whaaaat?" a tenant said when we showed her our video.

The longer we watched, the deeper the hole Buchanan got himself into.

"He supposed to be here from 8:00 'til 4:55," a tenant said.

The tenant didn't want to be identified for fear of retaliation. Buchanan wouldn't even answer the door.

"Mr. Buchanan, I know you are in there," Polcyn said. "Just come out and have a word with me please."

You can hardly blame him. Our investigation cost him his job.

"That's why I haven't seen him!" the tenant said.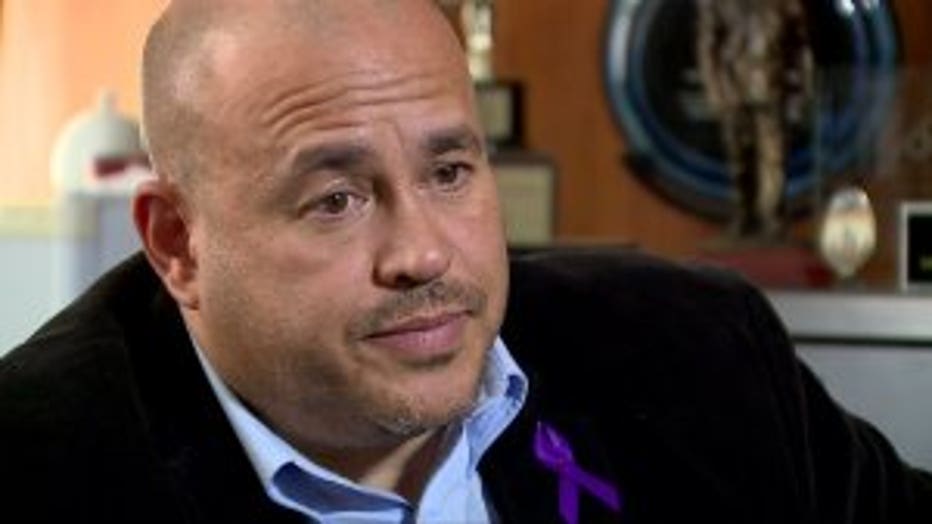 Jose Perez maintains it is difficult to get the details of what the Friends of Housing does for the city.


That it was allowed to go on for so long is what troubles Alderman Perez.

"I have some grave concerns about it," he said.

The truck Buchanan was driving belongs to the Housing Authority of the City of Milwaukee (HACM) -- but Buchanan didn't work for the Housing Authority. He worked for a private company called Friends of Housing.

"They have contracts with us and a few other people," said Antonio Perez, executive director of HACM, which created Friends of Housing in 1996 to manage some of its developments.

But Antonio Perez said it is a completely separate, private nonprofit, which begs the question, why does a worker for a private contractor have the keys to a government truck?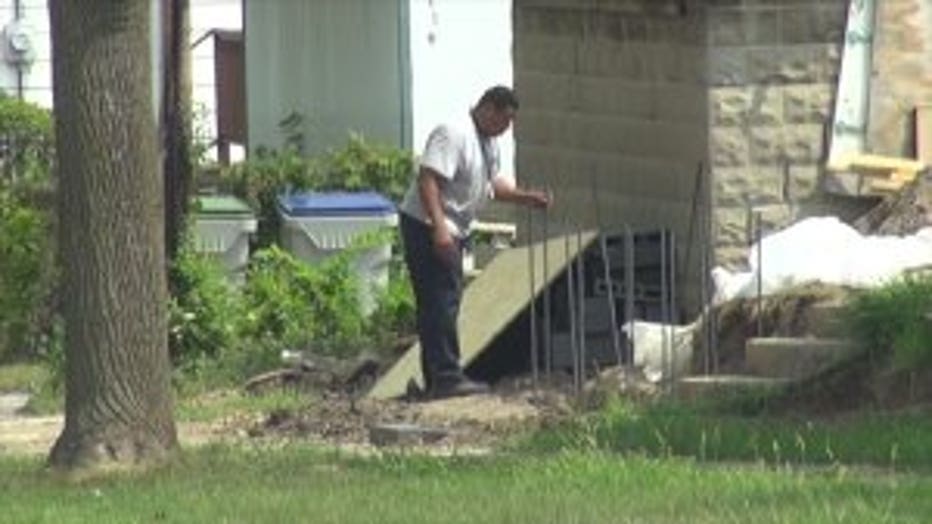 FOX6 Investigators watched Buchanan from August 3-14, and again on select days in September and October. On several occasions, we saw him doing home improvement work in the middle of the day with a Housing Authority truck parked nearby.


"Those vehicles are attached to the properties, so if they're managing the property, they have access to the vehicle," said Antonio Perez.

"I am not familiar with private contractors using city equipment," Alderman Perez said.

"Is there any circumstance where somebody for a private entity should be taking a city vehicle home several times a day?" Polcyn asked.

"At face value, that shouldn't be the case," Antonio Perez said.

At first, Antonio Perez seemed eager to get to the bottom of what we found.

"I'm going to start looking at it right now," Antonio Perez said.

But when we later asked for a sit-down interview, a spokesperson declined on his behalf, writing: "We don't see the need."

Friends of Housing also declined our request for an interview and its director, Armando Gutierrez, refused to give out information about Buchanan's job title, salary, or job responsibilities.

"We're a private employer," he said. "We don't have to."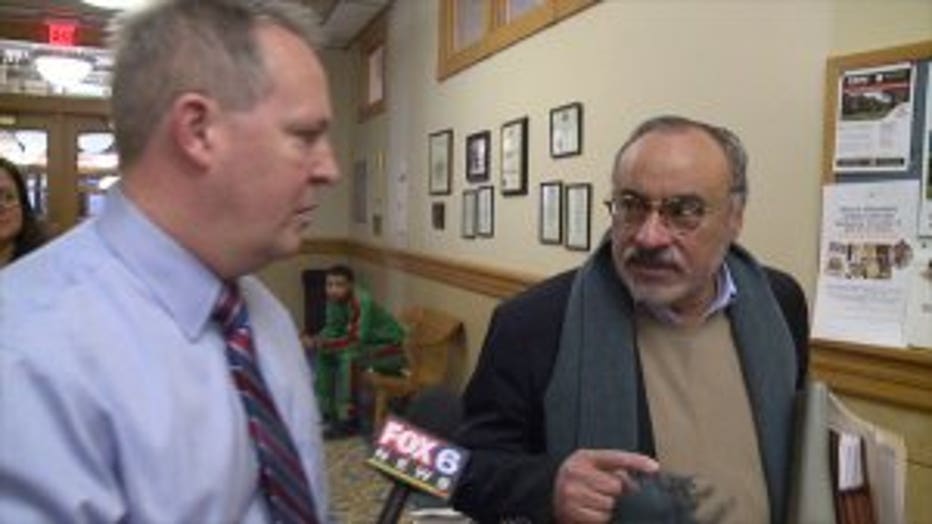 FOX 6 Investigator Bryan Polcyn HACM Executive Director Antonio Perez thanked FOX 6, but through a spokesperson he declined our request for a sit down interview.


And that's what bothers Alderman Perez the most.

"Transparency is number one," he said. "That should be accessible to the public."

When we caught up with HACM's Antonio Perez a second time, he asked his associate director -- former Milwaukee Common Council President Willie Hines -- to do an interview in his place.

"The behavior was definitely unacceptable," Hines said, referring to Buchanan.

Hines thanked FOX  for showing HACM the video and said it led to a swift dismissal.

"As soon as we brought it to our partner's attention, they dealt with it expeditiously and within a few days," Hines said.

But Hines could not explain why Friends of Housing failed to catch the problem on its own.

"In my district, Friends of Housing has done a horrible job of managing residential properties," Alderman Perez said.

The 12th District alderman has already been raising concerns about the city's contracts with Friends of Housing, and after learning of this, he said he's considering some kind of official action.

"I'd rather not be doing business with Friends of Housing," Alderman Perez said.

"The alderman is entitled to his opinion, and I respect that," Hines said.

In the meantime, Northlawn's former maintenance man is free to spend all the time he wants at home.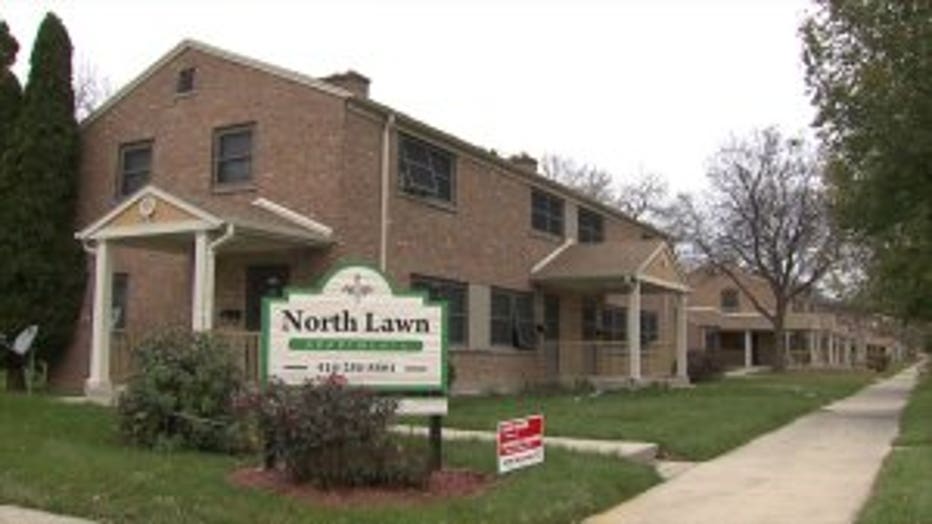 Until our investigation, Buchanan was the maintenance man at North Lawn housing development. He worked for Friends of Housing, which contracts with the Housing Authority to manage North Lawn, among other developments.


"Action was taken quickly," Hines said.

You might say he's been "unfriended." During the course of this investigation, Friends of Housing had a change at the top. Executive Director Armando Gutierrez retired and, just last week, a new director was introduced at the monthly meeting of the Housing Authority of the City of Milwaukee.

Latonya Palmer-McNeil told FOX6 she plans to bring a "whole new element" to her role with Friends of Housing and she intends to look into what we've uncovered.

The DPW employee we showed using city equipment on Buchanan's property is Roy Brown.  He works for DPW's Sanitation Division. Lester Buchanan also worked in DPW's Sanitation Division from 2011 through 2016.

According to a DPW spokesperson, Brown had collection assignments within two blocks of Buchanan's house on both of the dates we saw him, but he had no authorization to do any work on Buchanan's property. A DPW spokesman said Brown violated work rules and that "an appropriate disciplinary action" was taken, though he declined to specify what that action was, citing a legal review by the city attorney.