"It's awesome:" 2 years after accident left motocross racer paralyzed, new hobby gets him back on the racetrack


HARTFORD -- A Hartford man is turning a road block into an opportunity. Two-and-a-half years ago, his life changed forever, and it happened in an instant. These days, he's moving full speed ahead with a new plan.




The past few years haven't always been a smooth ride for Matt Maier. Thankfully, Maier has a history of navigating rough terrain.

"Fortunate to have some really, really helpful and awesome friends," Maier said.

For 10 years, Maier raced motocross professionally throughout the Midwest. The turning point was February 1st, 2014 at the US Cellular Arena.

"I ended up breaking my back and becoming a T5 paraplegic," Maier said.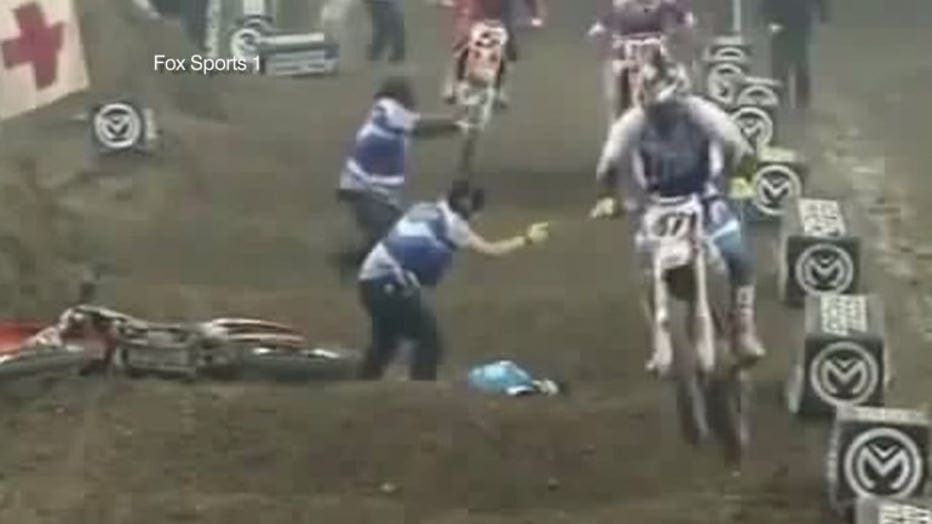 Matt Maier injured at U.S. Cellular Arena


After he was launched chest first into the peak of a jump, Maier became paralyzed from the middle of his chest down.

"Pretty much just kept it low key I'd say for the first two years," Maier said.

But it didn't take long for Maier to get back behind a wheel.

"If you've ever driven a boat, you push it forward to go and pull back to decelerate, so my car, it's the opposite. You push it forward for the brake and back for the gas," Maier said.

But going the speed limit isn't Maier's style. He missed the physical aspect of motor sports.

"It felt like there was a part of me that was gone," Maier said.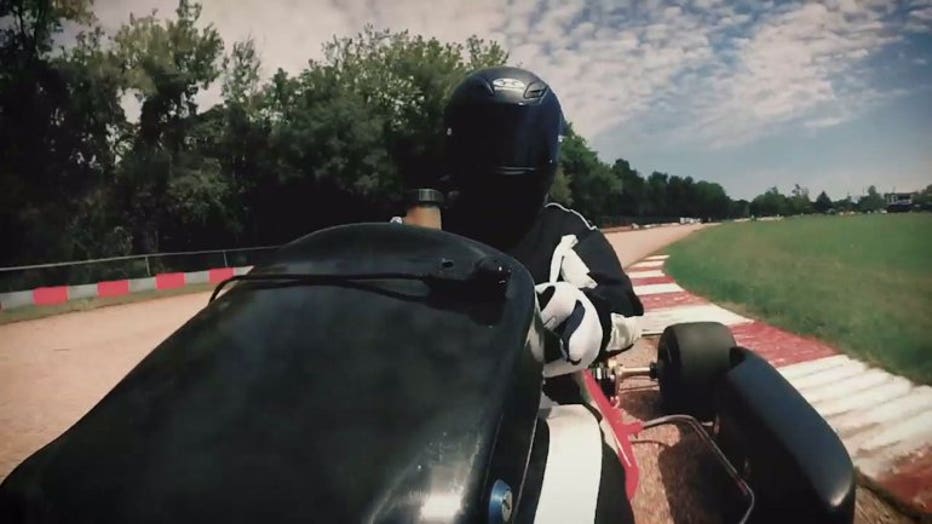 So Maier decided to shift gears and go full speed ahead -- in a new direction.

"Feeling the throttle and feeling the brakes and you know, getting the real feel is awesome," Maier said.

Maier has gotten himself back on the racetrack.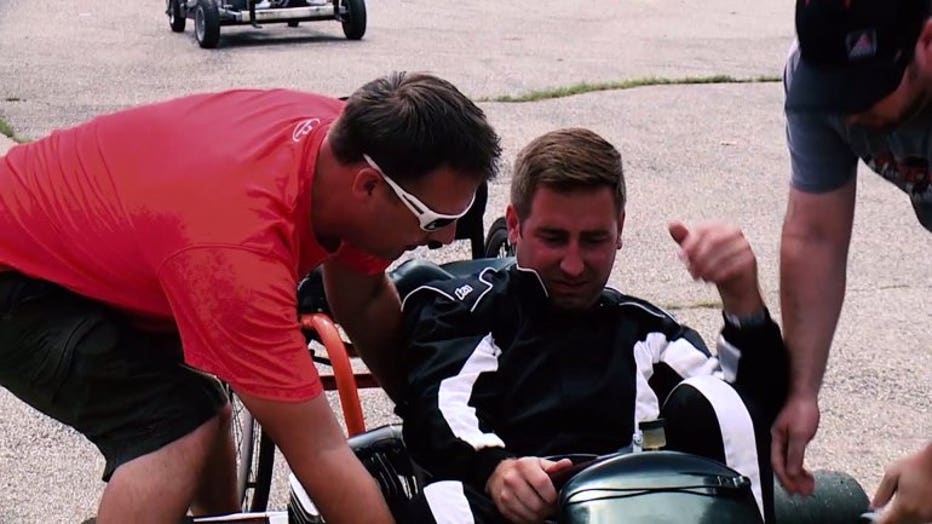 "Got down to one of my lowest lap times, so I was pretty happy about that," Maier said.

Maier has been dreaming of burning up tires since his recovery in the hospital.

"Two weeks out from my accident, we were pretty much already looking at videos of go karts," Maier said.

But it took time to buy a kart and order all the right parts.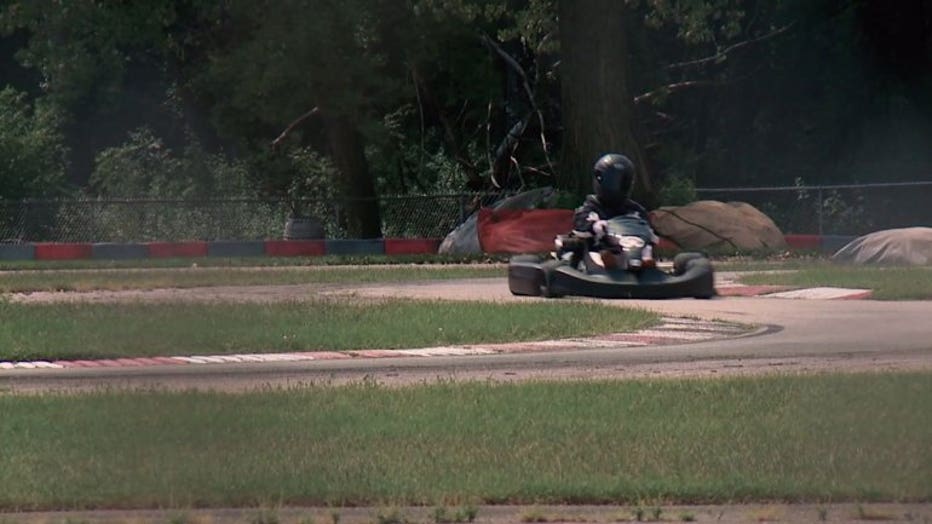 In May of 2016, Maier got out on the track for the first time.

"The first session was just kind of more of a joyride, where the second time was pushing it, trying to get faster," Maier said.

Maier is still training, but said he wants to start racing in 2017.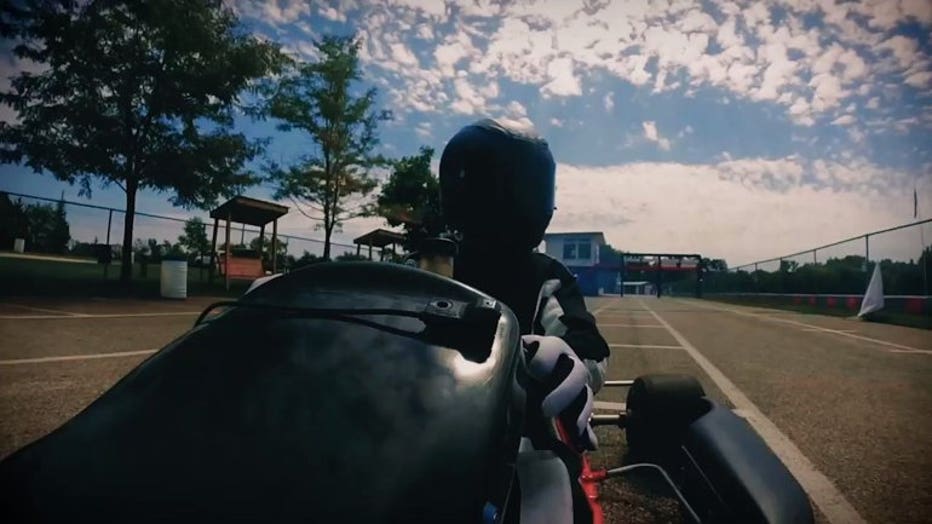 "Trying to go and jump behind some of the faster guys and learn something from them," Maier said.

Out on the racetrack, it's hard to distinguish Maier from any other driver. But upon close inspection, you'll notice his kart doesn't have pedals.

"My feet actually get strapped into the seat where the pedals would be and then I have a jet ski throttle for the gas," Maier said.

His friend Jamie Tennies helps with unloading and prepping the kart, and getting Maier in and out of the vehicle.

"Some people don't understand it, but if you're a racer you do," Tennies said.

When Maier would spin out, Tennies would run onto the track.

"This week he's been getting a lot better. He's been gaining some time, a little bit on the track. He's getting a little bit more confident out there," Tennies said.

But independence is important to Maier.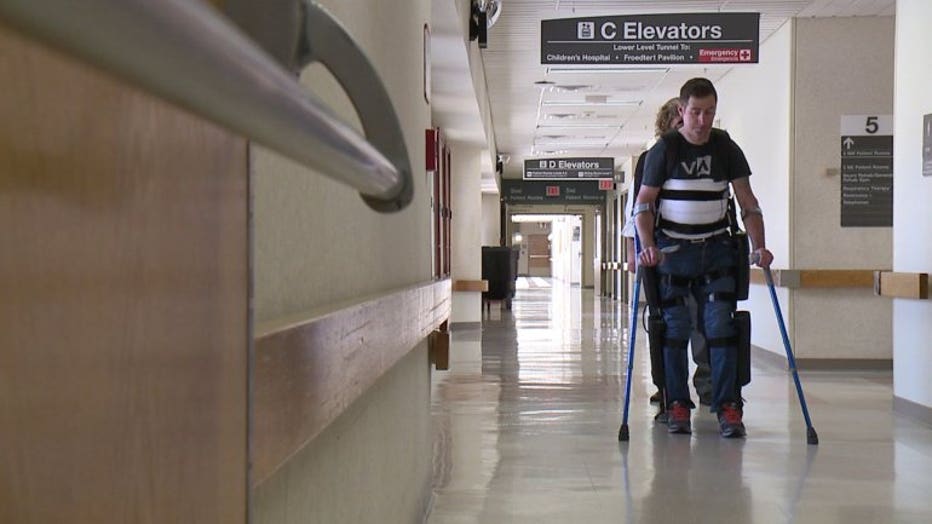 Matt Maier using Re-Walk device


In 2015, he allowed FOX6 News to watch him test a ReWalk at Froedtert & the Medical College of Wisconsin -- a robotic exoskeleton that powered motion in his knees and hips.

Maier's insurance ultimately wouldn't cover the device, so these days, he practices walking with braces and a walker.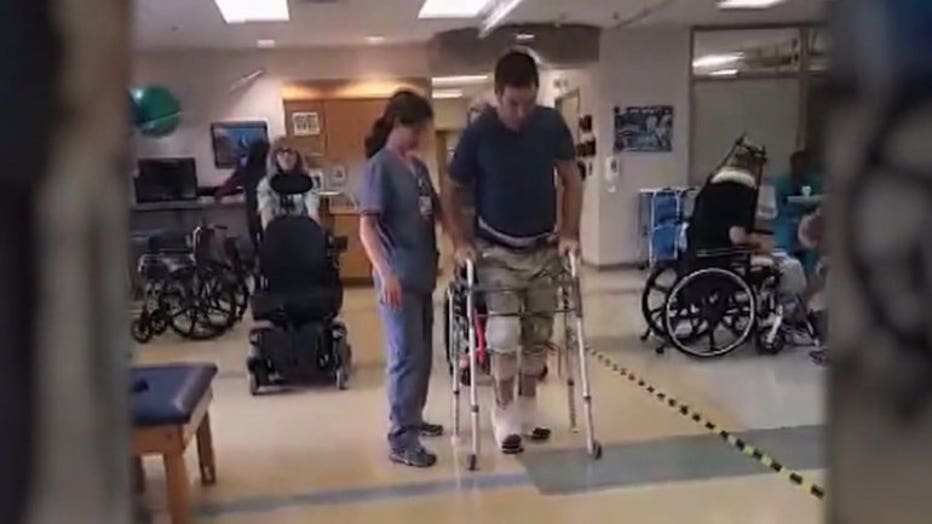 "It's a really good workout. My upper body's getting stronger every time I do it," Maier said.

Walking and racing are two things that are proving to be good for Maier's body, and his spirit.

"Being back and being competitive in something that's a physically demanding sport, it's awesome," Maier said.

Maier practices at the Badger Raceway in Dousman. He also regularly races RC cars at Trackside Raceway in Brookfield.