"It's all about giving back:" Just One More Ministry feeds the hungry with rescued food


MILWAUKEE -- Did you know 40% of food in America goes uneaten? There are plenty of hungry people who could use that discarded food and now, at least one local catering company is making sure not to waste those leftovers.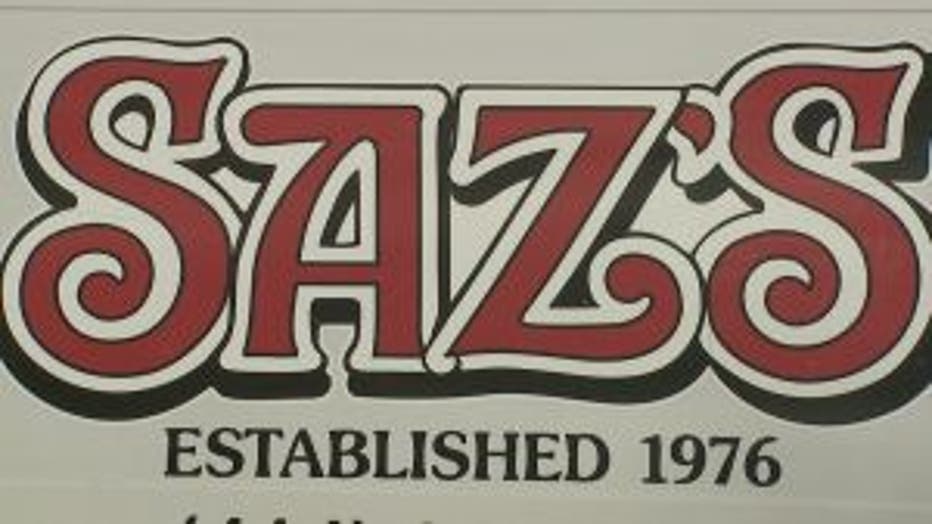 One by one the Saz's Catering truck is loaded, filled with warm restaurant quality food.

"It's the good stuff. Today we've got some of our signature barbecue beef brisket and some fresh vegetables and fresh fruits and fancy appetizers like caprese lollipops," said Joe Brueggemann, COO of Saz's Hospitality Group.

But this food is not going to a catering event, it's on its way to "Just One More Ministry" -- a food pantry.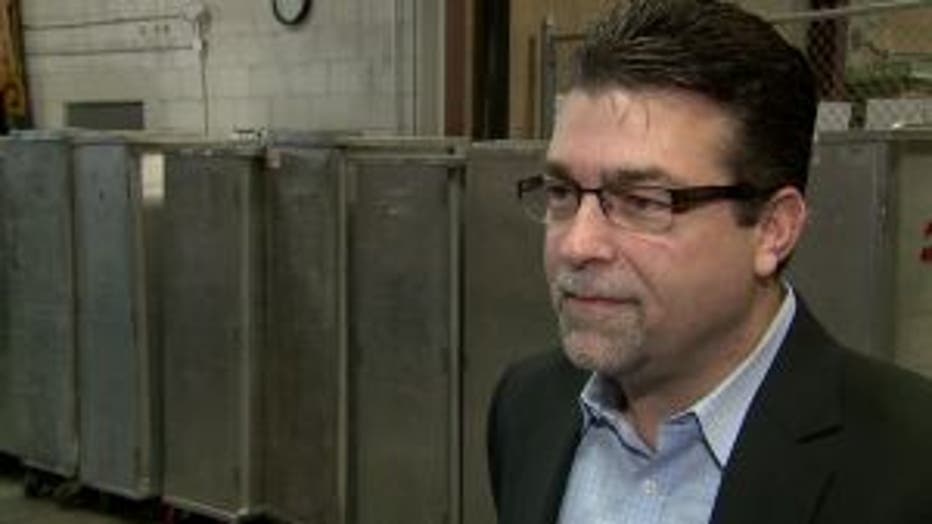 "We don't want to compost or waste it. We want to make sure it goes to good use," said Brueggemann.

Of the 200 pounds of food that the ministry received from Saz's, that means 200 people will get a meal.

The one-pound meals for local families are all packed by volunteers.

"You know, it's all about giving back and doing for others and not take take take. Sometimes you have to give," said Romell Campbell, volunteer.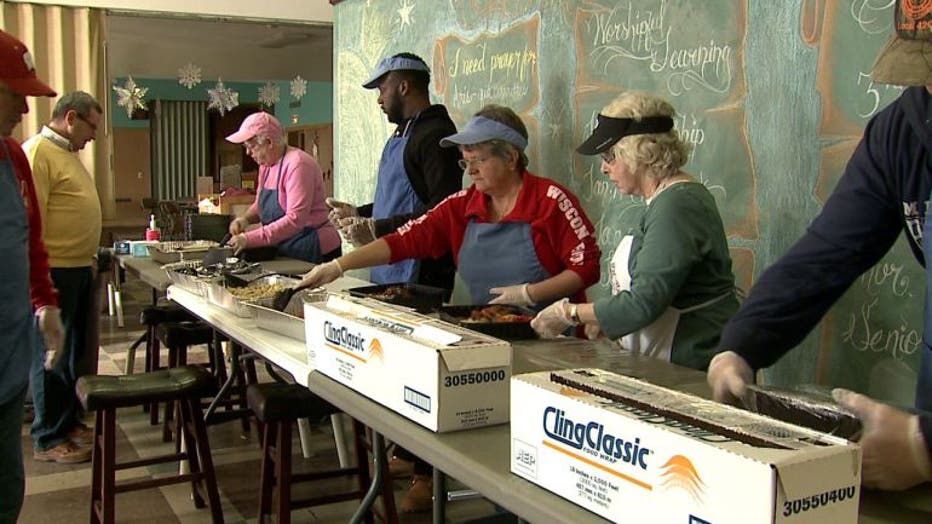 Their meals include fresh, already-cooked meals that restaurants and grocery stores can't sell.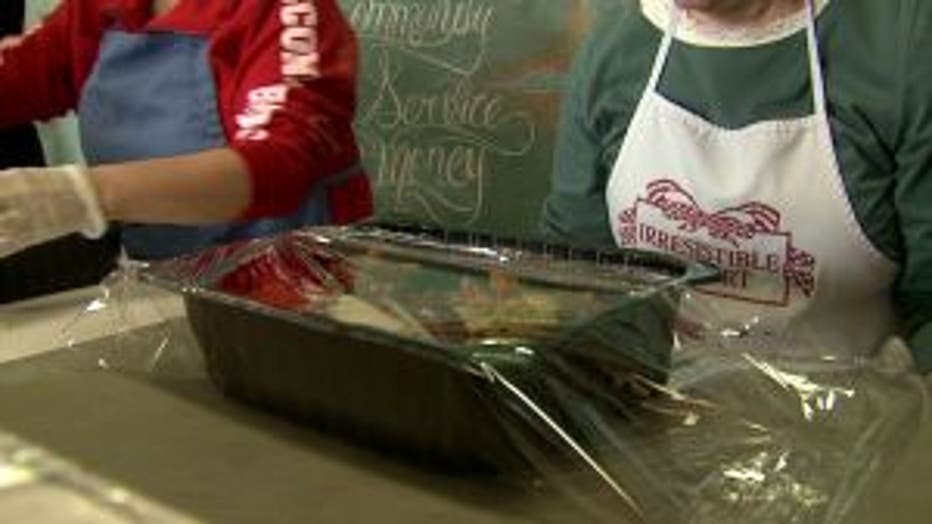 "Just think all of this would be trash if we didn't pick it up," said Campbell.

But now many families and kids will eat.

"Absolutely, we don't put a meal together that we wouldn't give to our families," said Chris Capper, Just One More CEO.

And each week, at least 2,300 people don't go hungry thanks to Just One More Ministry.

Just One More Ministries distributes the packed meals to 30 area shelters and food pantries. They are always looking for volunteers or donations. If you'd like to help -- CLICK HERE.