"It's a public safety issue:" Protesters demand release of body camera video in Sylville Smith case


MILWAUKEE -- Family and friends of Sylville Smith marched the streets of downtown Milwaukee on Friday afternoon, October 28th. The group is demanding that the Milwaukee police officer who fatally shot Smith in August be charged in his death.

Milwaukee Alderman Michael Murphy issued a statement on Friday afternoon, asking the Milwaukee County District Attorney to release body camera footage of Smith's death.

"I am calling on Milwaukee County District Attorney John Chisholm to release the video footage of the officer-involved August 13th shooting of Sylville Smith.

"The Milwaukee Police Department video is clearly a public record, and it should be released for the public to view."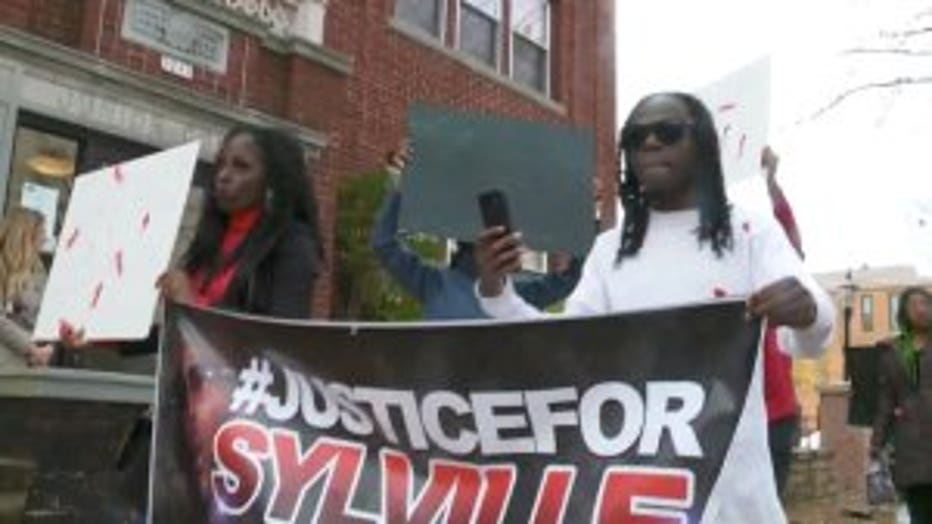 Protesters march in downtown Milwaukee


The statement was released just a few hours after protesters interrupted a budget meeting going on at City Hall so that they could speak directly with the Common Council. They asked council members to stand with them in demanding transparency in Smith's death.

A Milwaukee police officer fatally shot Smith back on August 13th during a traffic stop at 44th and Auer.

Smith's death sparked unrest in the Sherman Park neighborhood for days -- and those involved in the protest say that turmoil continues to some extent today. That is because the D.A.'s office has not decided yet whether the officer will be charged in the case.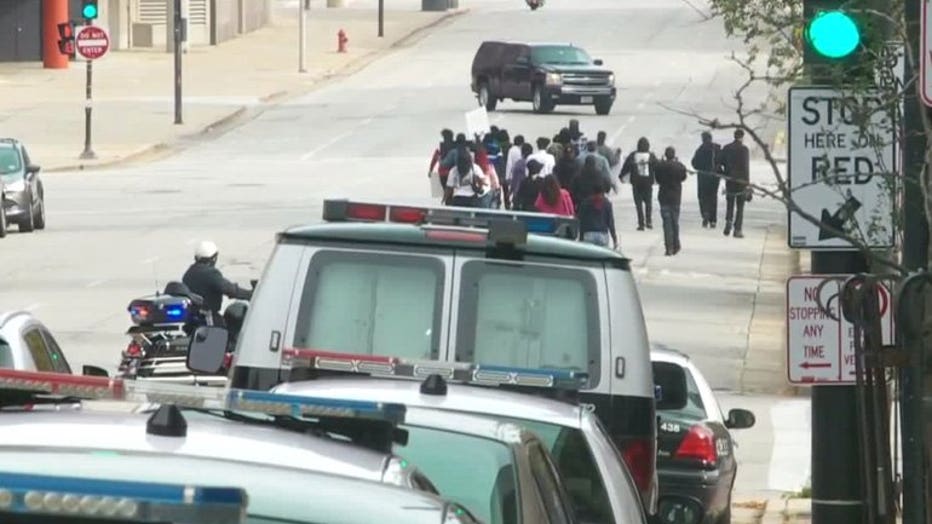 Protesters march in downtown Milwaukee


"It's a public safety issue. There are people getting arrested, there are homes being damaged. There's disarray between the community. And then we have police-community relations that are deteriorating by these tapes not being released," said Vaun Mayes, community activist.

Several other Common Council members also agreed on Friday to write and sign a letter to Milwaukee Mayor Tom Barrett, Police Chief Ed Flynn and D.A. John Chisholm that the public be allowed to view the body camera video.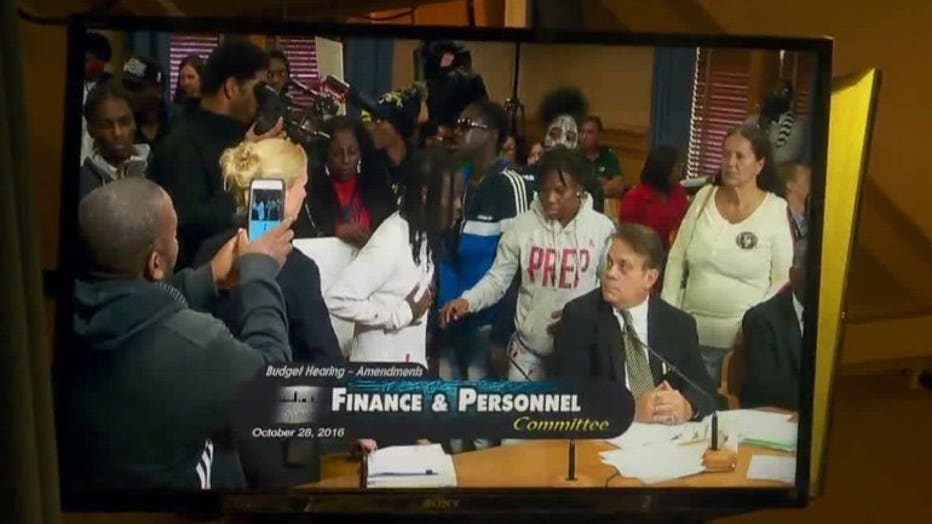 CLICK HERE to read a joint letter to D.A. John Chisholm from nine aldermen
"I would like to echo the calls we have heard from our community and my colleagues on the Milwaukee Common Council—the time is long past for the District Attorney to release the police body camera footage of the moments that led up to the shooting of Sylville Smith.

"Not only is it clear that this video is a public record. Not only is there a value to the community in releasing the footage. Not only is it the right thing to do.

"But for my neighbors at 44th and Auer, the release of this video might finally provide them some degree of peace after months of unrest, protests and gatherings at the site of the shooting.

"It is my hope that the release of this video will finally allow our community to find justice, and will finally allow my neighbors to have their neighborhood back."