"It went up too fast:" Firefighters battle blaze at playground, neighbors think it was sparked by kids


MILWAUKEE -- School is out for the summer, but there's one less place for kids living on Milwaukee's north side to spend their time. A playground near Buffum and Center burned to the ground on Sunday afternoon, June 28th. The fire has parents raising their eyebrows, and neighbors asking questions.

A playground is supposed to be a place kids can go to have fun, and it can help them stay out of trouble. A witness says he believed kids sparked this blaze.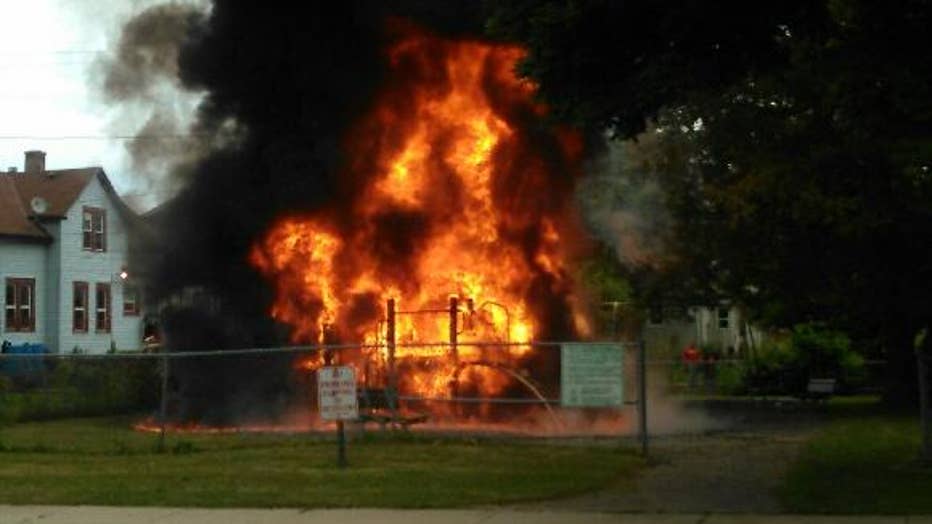 Playground fire (PHOTO: Calvin Graham)


Milwaukee police say a neighbor observed young children (around the age of 10 or so) lighting paper on fire in the 'tot lot.' When the neighbor yelled at the kids, they dropped the burning paper and ran away.

The paper then lit the rubber mat on fire, which spread to the play equipment -- causing significant damage.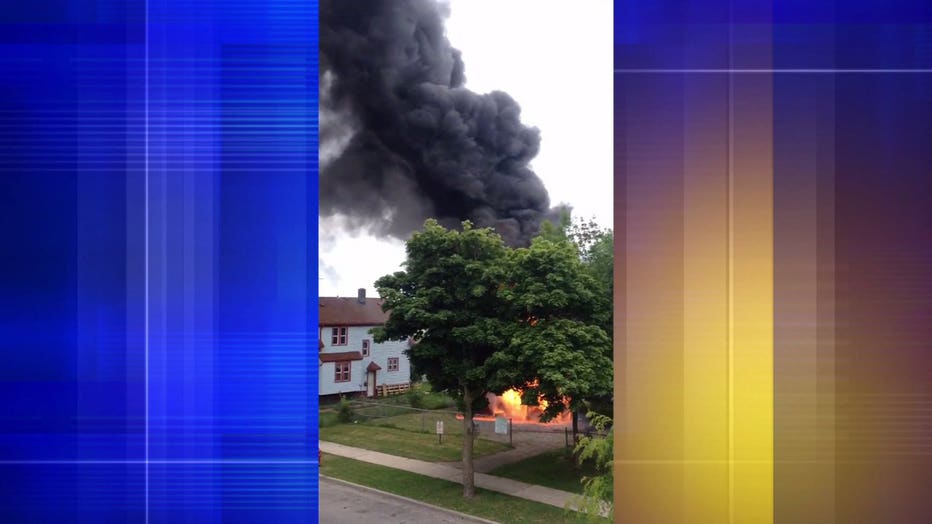 A lot of happy memories were made on this playground near Buffum and Center in Milwaukee.

"It had a swing and a playground," 10-year-old Tamar Reed said.

"Sometimes we used to play tag or other games," nine-year-old Markell Reed said.

"I love that park so much. I come here every single day," Tamar Reed said.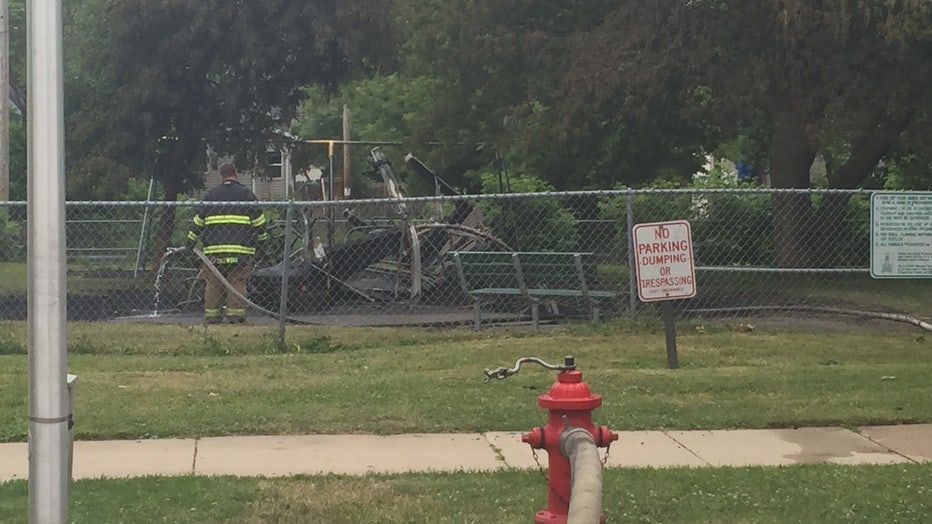 Playground fire Buffum and Center


The boys' father, Marcus says he's glad his boys weren't at the park Sunday when the playground became a crime scene.

"You`ve got houses over here, kids over here. Anything could have went wrong," Marcus Reed said.

Around 2:00 p.m. Sunday, the slide and jungle gym went up in flames.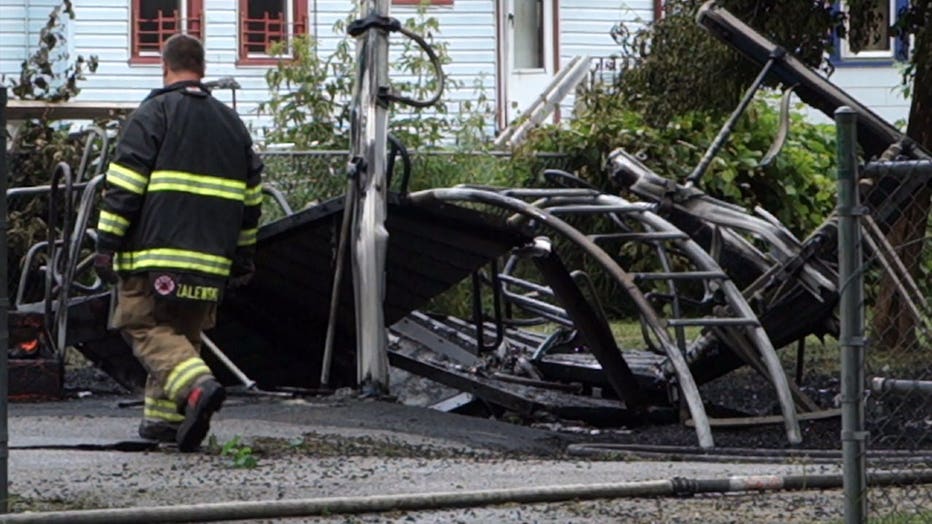 "When I say went up, I mean, it went up!" Calvin Graham said.

As they watched a remarkable ball of flames, neighbors grabbed their cell phones -- capturing the yellow flames and thick, black smoke billowing high above the tree tops. Some pointed to the playground's rubber mat as a likely accelerant.

"It went up too fast," Graham said.

Graham says three kids ran from the scene with cigarettes before the flames got out of control.

"It had to be more than just cigarettes. I think someone was there with lighter fluid or something," Graham said.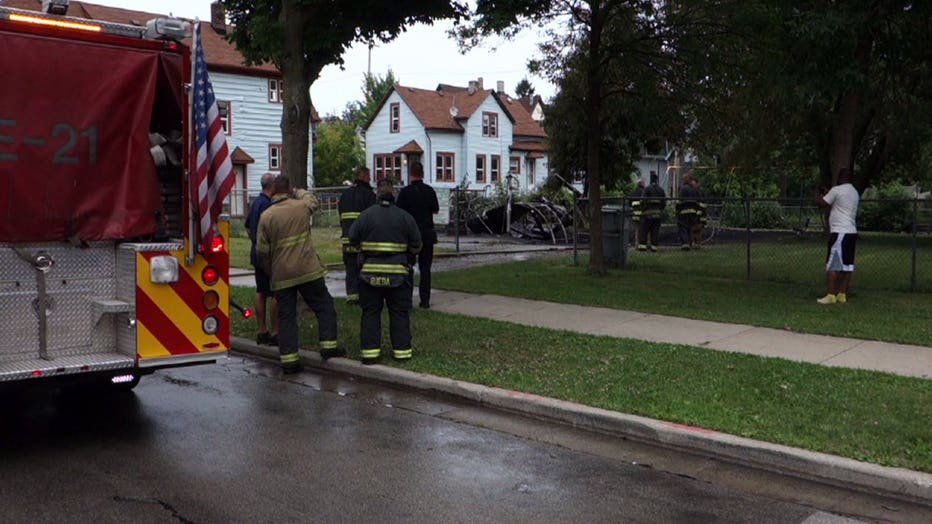 The kids on this block who know the difference between right and wrong say they've got a few words for whomever is responsible for ruining their summer.

"You're mean. Don't play with fire," Tamar Reed said.

Firefighters were able to put this fire out in about a half-hour.

The Milwaukee Police Department is now handling the investigation.

Police say this fire did cause some damage to a home next door to the playground.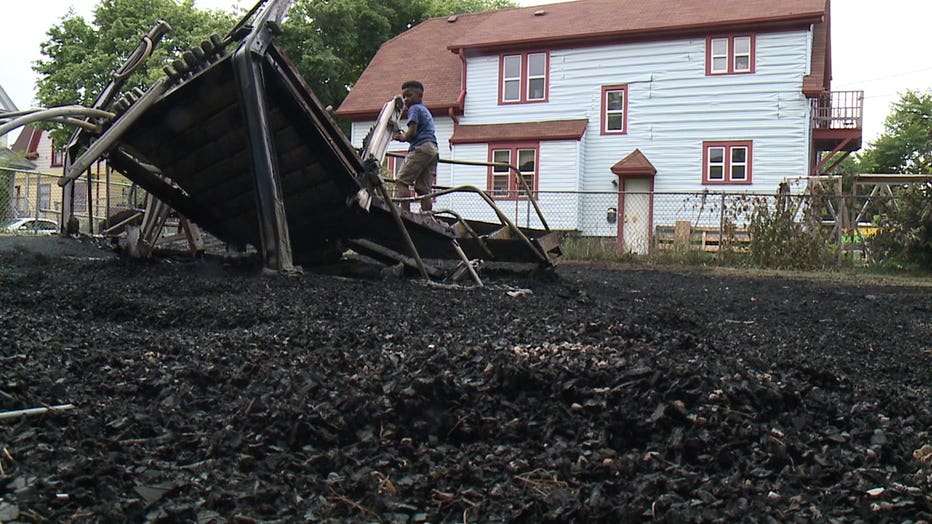 If you have any information that could help police identify the individual(s) responsible for this fire, you're asked to give them a call.