'It was huge:' Member of Trinity Lutheran Church says his 'spirit is crushed' after 4-alarm fire


MILWAUKEE -- Many people stood in awe as firefighters battled a four-alarm blaze at the Trinity Evangelical Lutheran Church near 9th and Highland in downtown Milwaukee on Tuesday, May 15 -- heartbroken the historic church was burning. Smoke could be seen for miles, and up close, the fire took people's breath away.

"It's just really sad," said Angela Maciejewski.

Cellphone video captured the devastation -- the church engulfed in flames.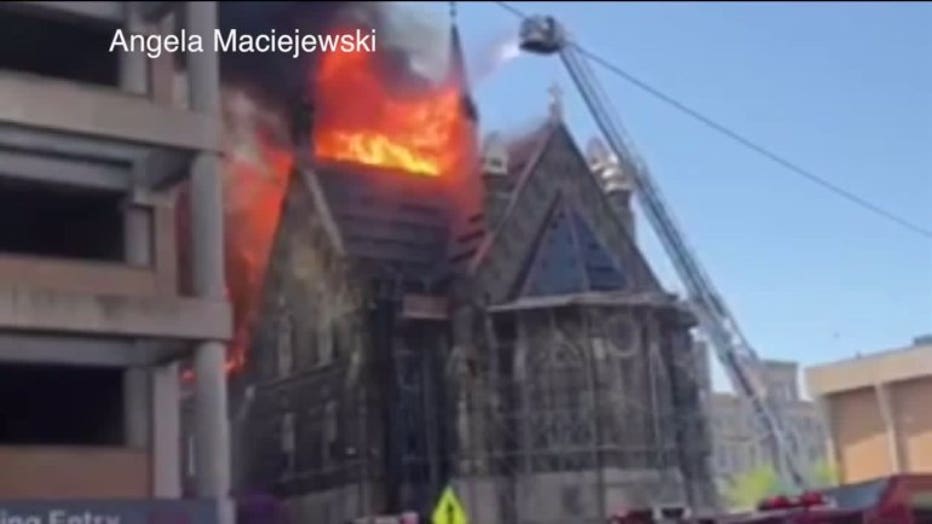 "I just saw a whole bunch of smoke and I was like 'whoa, what is that?'" said Maciejewski.

Maciejewski was driving near 9th and State when she saw the flames and the smoke billowing from the church.

"It was huge. So much flame was on the roof and everything. Now it's gone," said Maciejewski.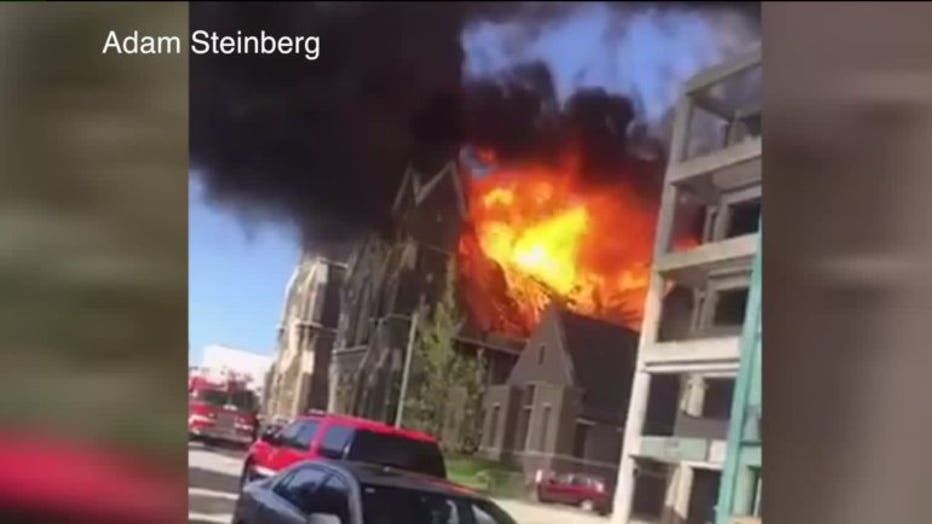 Onlookers watched as firefighters shot water onto the burning building. The air filled with mist from water hoses and the smell of ash.

"It looked terrible.You couldn't see visibly down State Street," said Danielle Brewer.

"It's crazy. A lot of smoke obviously," said Charlie Pratt.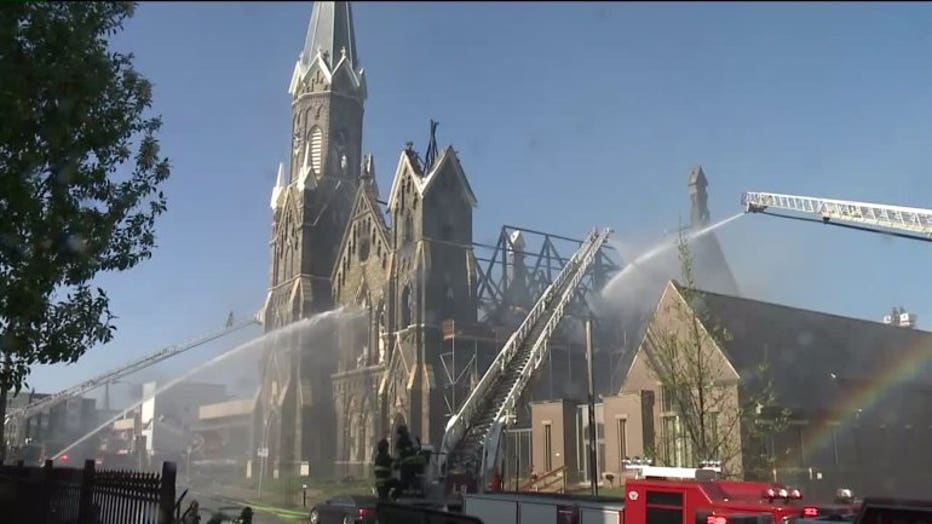 A steeple collapsed as a result of the fire, and the roof was burned to its beams.

"Disbelief -- and my spirit is like, crushed," said Adam Mulheron, church member.

Mulheron said there's heartbreak among members of the church -- which hosted many of his family's weddings and baptisms.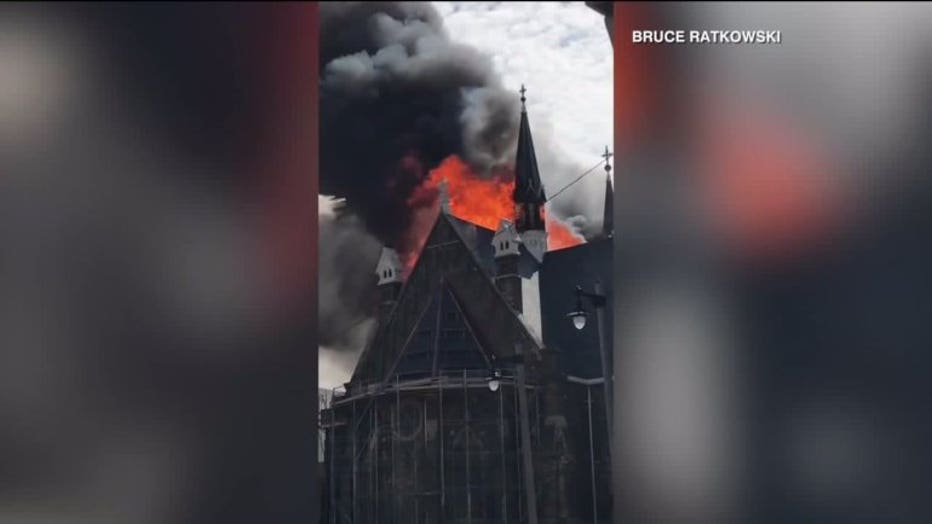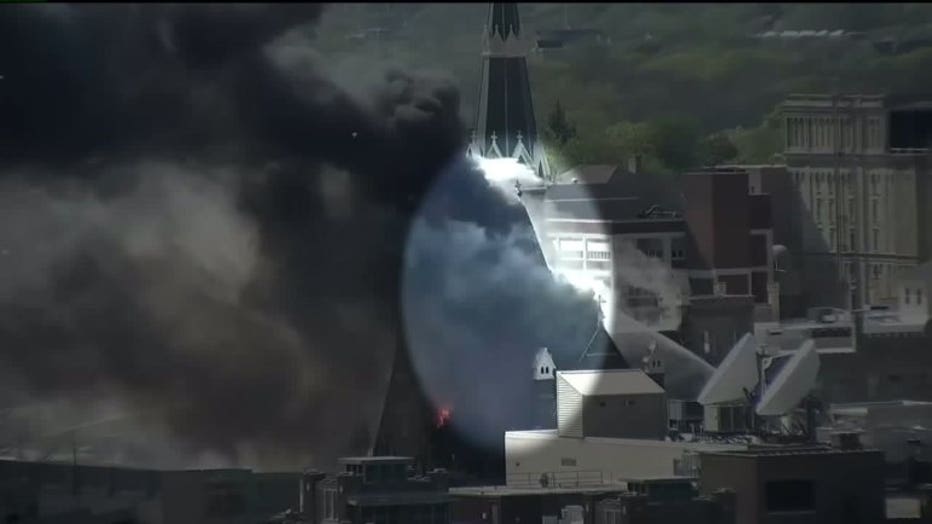 "There's a lot of memories in that church," said Mulheron.

He and many others were left wondering what's next -- hopeful that, like the rainbow that formed during the fire, some good can come from this.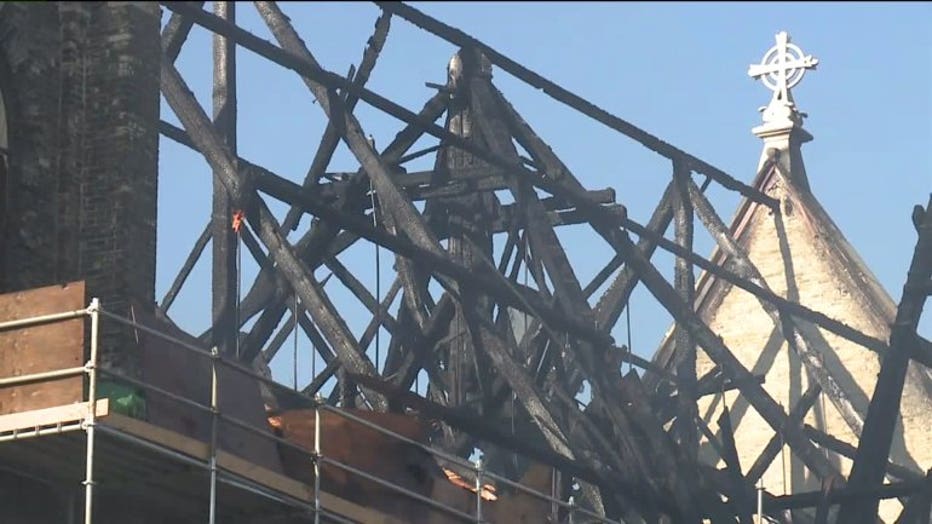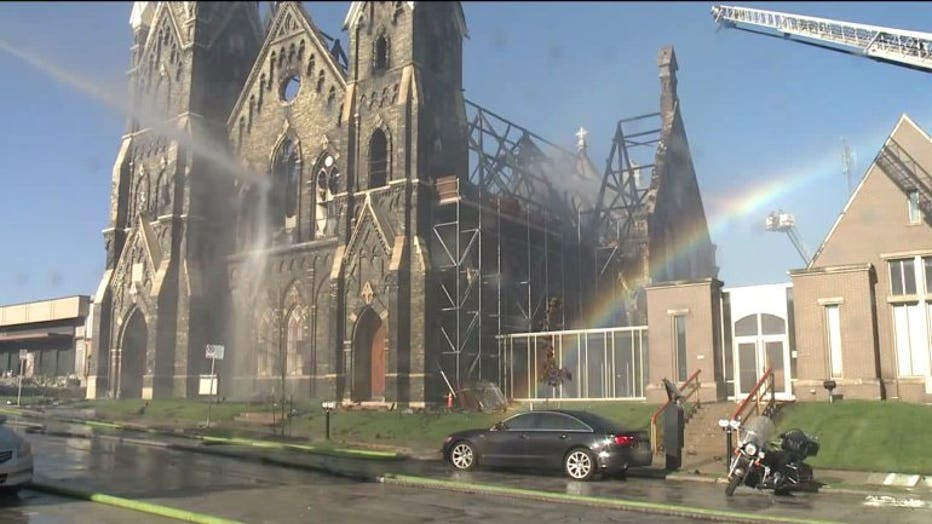 "I want to see us still come together," said Mulheron.

Several blocks surrounding the church remained blocked off Tuesday night, with fire officials concerned about the structural integrity of the building.

PHOTO GALLERY