"It was crazy:" Powerful overnight storm leaves homeowners cleaning up the damage


MILWAUKEE COUNTY -- From south of Milwaukee to the north and west, not many communities escaped the wrath of storms that pushed through overnight/early Thursday, April 20th. The work began early for the Milwaukee County Parks forestry crews who spent the day clearing away the hazardous debris from roadways, as many homeowners woke up surprised by the extensive damage.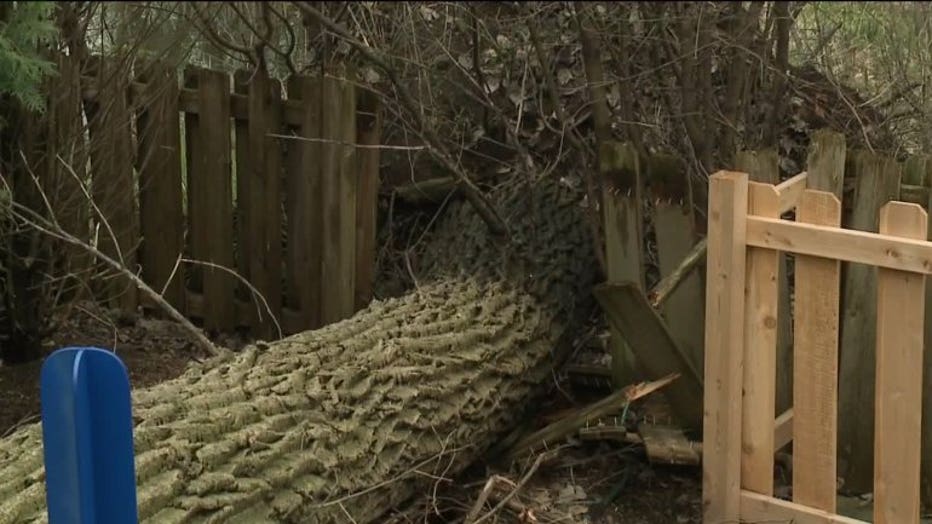 Forester Tree Service crews were hard at work on Thursday. Ken Ludwig called them out early to take care of an old tree.

"It's been here a long time. It's weak and declining," said Ludwig.

The overnight storm caused no damage to his tree, but he didn't want to take the risk.

"For the safety of everyone, the house and Chris' house, it's just a wise thing to do at this point," said Ludwig.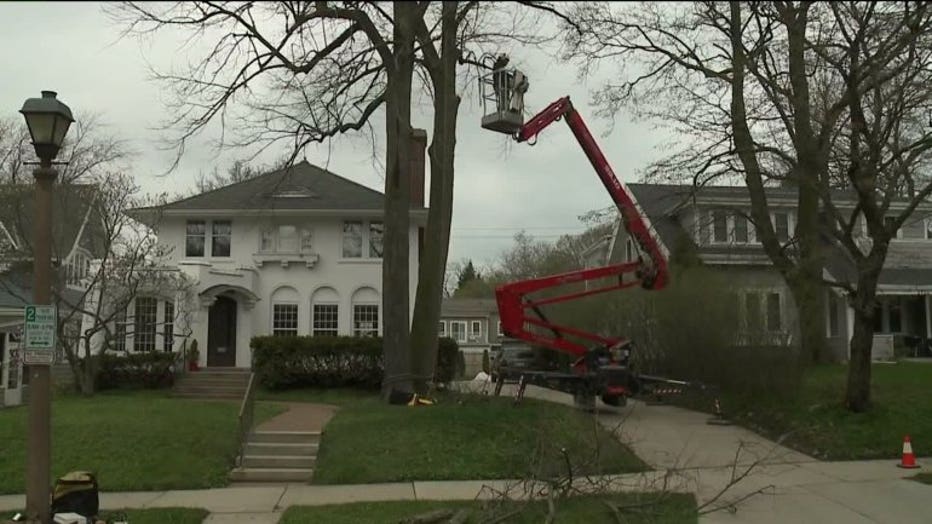 In Glendale, a tree was uprooted, crashing on a play set behind the Orthodox Jewish Community Center.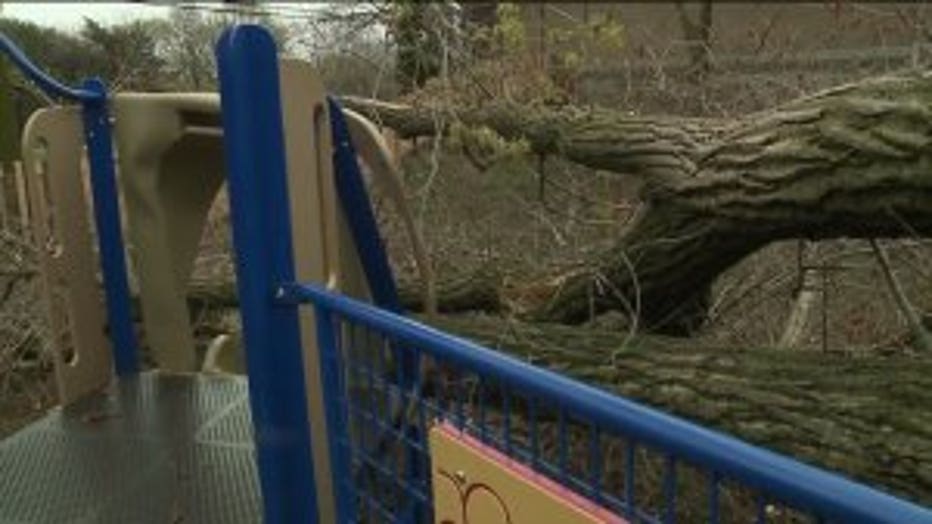 "The trees are getting old, that's for sure, because this is the second time we'd had some of this," said Charles Greer, maintenance manager.

The worst damage FOX6 News found was in Lisbon. Kevin and Sherri Povolo's sleep was interrupted by the sound of breaking glass.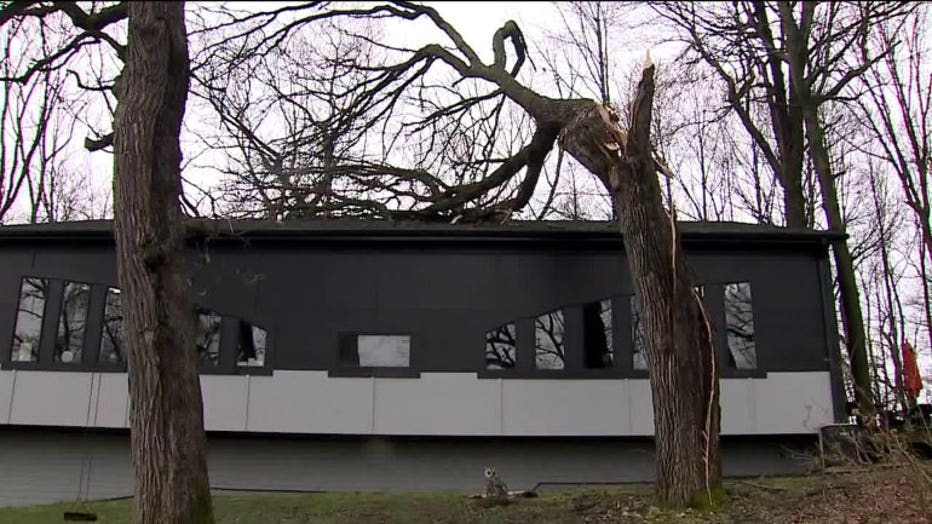 "You're waking up at 2:00 in the morning, really not knowing what's going on. It was crazy," said Sherri Povolo.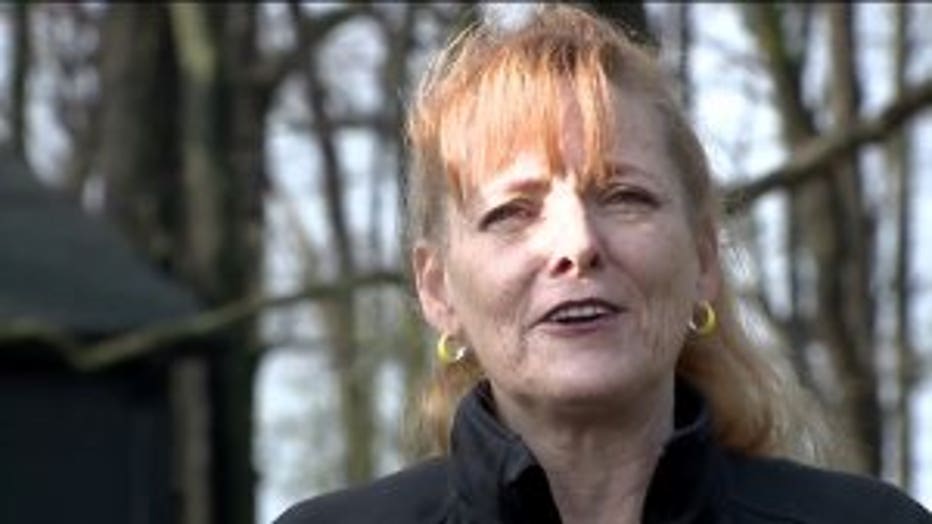 They went outside to find and oak tree had fallen onto their house.

"Not seconds later it started raining in our house, so we know that there's a hole somewhere through there," said Sherri.

The Povolo's living room was filled with buckets and towels on Thursday.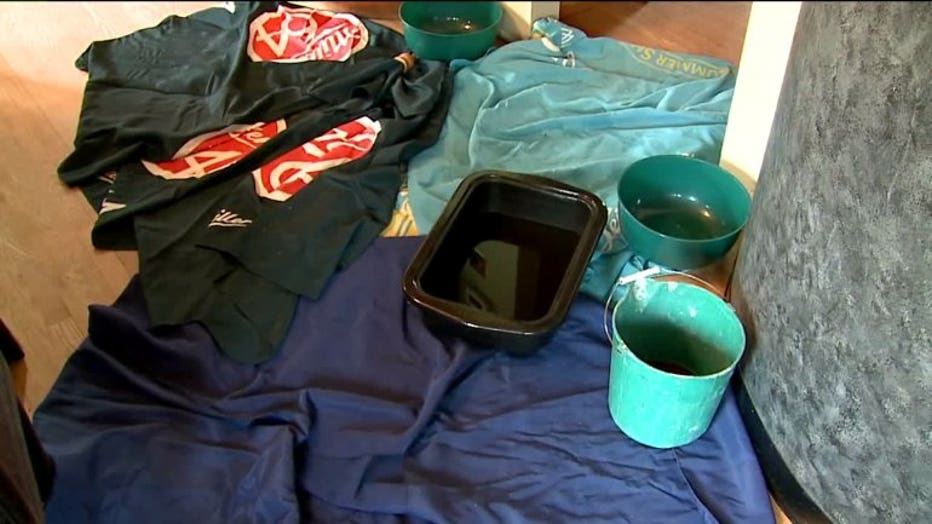 "You can actually see damage right up there, where the tree hit and the drywall is cracked right here. You can see water damage on the wood," said Sherri.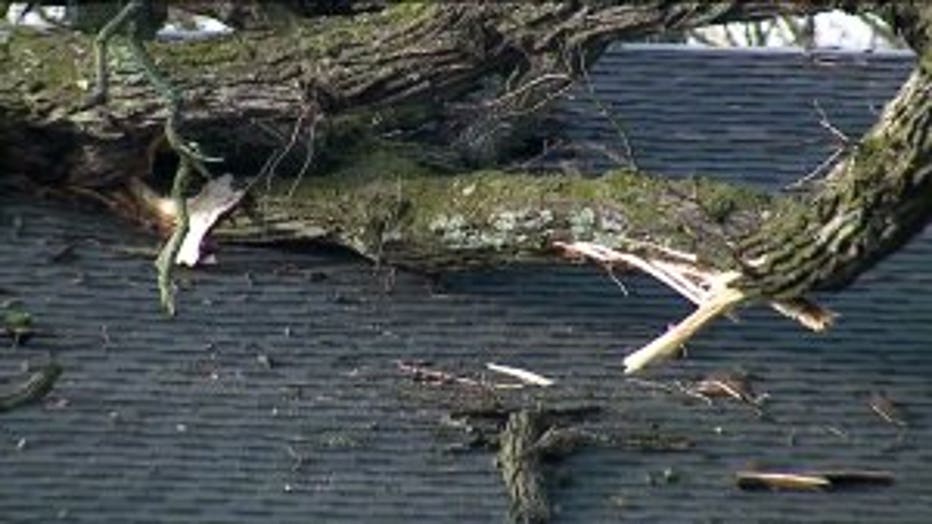 They said they're just glad the three didn't fall through their bedroom.

"You can fix the house. No one's hurt. I guess that's all that matters," said Sherri Povolo.

County Parks crews began with getting the hazardous debris out of the roadways and were then working on taking down any snapped branches. Piles in open fields would be taken care of once the dangers were out of the way.