It sold out -- AGAIN! Fans can't get enough of the "Horse Collar" at Lambeau Field
GREEN BAY (WITI) -- It has sold out...again! Crews at Lambeau Field quadrupled production of the new "Horse Collar" for last Thursday's final Packers preseason game -- and the product's success means crews will again ramp up production as the regular season begins.

The 22-inch ring Kielbasa sandwich will now be available at more in-stadium locations during the Packers regular season.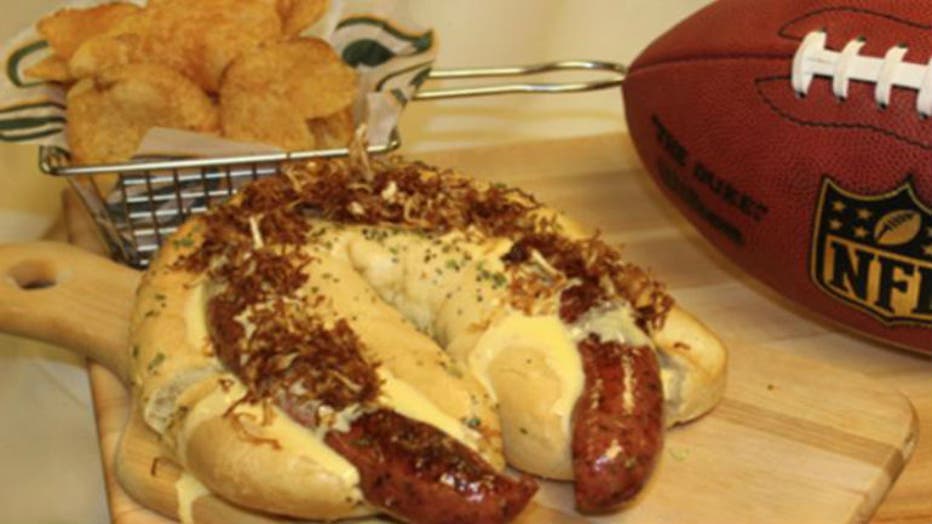 Horse Collar at Lambeau Field


The sandwich includes about a pound of sausage with beer-cheese sauce and fried sauerkraut on a homemade bun.

The food service contractor at Lambeau Field sold out the 200 Horse Collars made for last Thursday's final preseason game.

The week before, crews made just 50 -- and those sandwiches also sold out.

Crews are planning on making 700 Horse Collars for the Packers home opener against the New York Jets. That game is planned for Sunday, September 14th.

Related stories: