"It just dropped down into the corn:" Helicopter crashes into field in Racine County


RACINE -- A helicopter goes down in Racine County. It was crop-dusting when it crashed into a cornfield in the area of STH 20 and Beaumont Avenue in the Town of Dover Friday, August 7th.

The first thing when a chopper goes down in a thick cornfield is rescuers have to find it and get to the victim.

"As soon as I looked at it, it just dropped down into the corn," said Eddie Fliess, assisted victim.

"He dropped down and apparently caught a power line that was stretched out across the field that fed the farmhouse," said Bill Mattke, Racine County Sheriff's Office.

Eddie Fliess was cutting down trees on his land nearby, Fliess ran to help.

"We knocked a bunch of corn down and made a path through it before the paramedics got there. We knew they had to carry him out. We chipped in and held the flat board and helped carry him to it and get him out," said Fliess.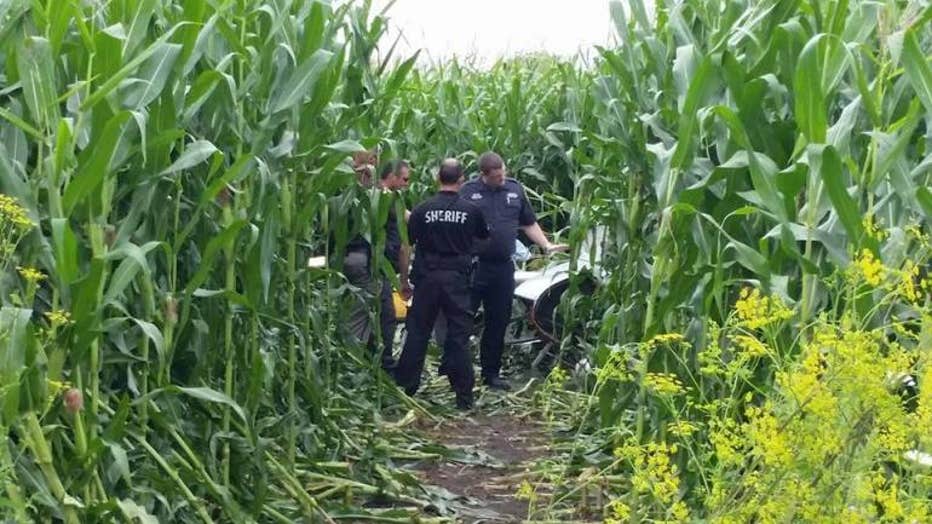 Helicopter crash in Racine County


Fliess says the pilot was talking but injured and bleeding.

"I found his cell phone and he wanted me to find his cell phone in the cab so I got that out and made a couple phone calls for him to his wife and the company he was working for," said Fiess.

The next helicopter on the scene was a medical chopper, Flight for Life airlifted him to the hospital.

The helicopter operator sustained injuries and was transported by Kansasville fire and rescue.   Injuries to the operator are unknown at this time but appear non-life threatening.  No on else was injured and there were no other occupants in the helicopter.

The FAA has been contacted and incident is under investigation.

Monitor FOX6 News and FOX6Now.com for updates on this developing story.