"It is what it is:" Milwaukee firefighter called father, fire station after crash that killed two


WEST ALLIS -- Before 31-year-old Joshua Larson, a Milwaukee firefighter, was charged in connection with a crash that killed two people near 60th and Pierce on Opening Day for the Milwaukee Brewers, he was arrested by West Allis police. Police on Monday, June 20th released a 153-page report containing new photos, new video, new audio and new information in this case.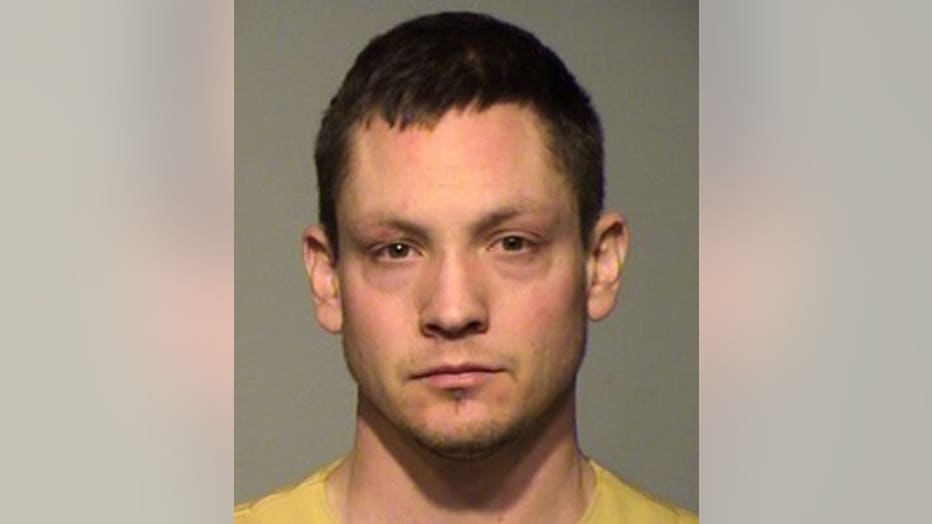 Larson faces four felony charges in this case -- two counts of homicide by intoxicated use of a vehicle, and two counts of homicide by use of vehicle with a prohibited alcohol concentration. He has pleaded not guilty.

The crash happened just after 5:00 p.m. near 60th and Pierce in West Allis on April 4th -- Opening Day for the Milwaukee Brewers.

It involved three vehicles — a pickup truck (driven by Joshua Larson), a car and a minivan.

The two people killed in the crash were identified as 64-year-old Yoruba Sly-Lundasi of Milwaukee (the driver of the minivan) and 38-year-old Wendell Johnson of Chicago (a passenger in the minivan).

Sly-Lundasi was working as an Uber driver, and Johnson was his passenger. Johnson was visiting Milwaukee on business.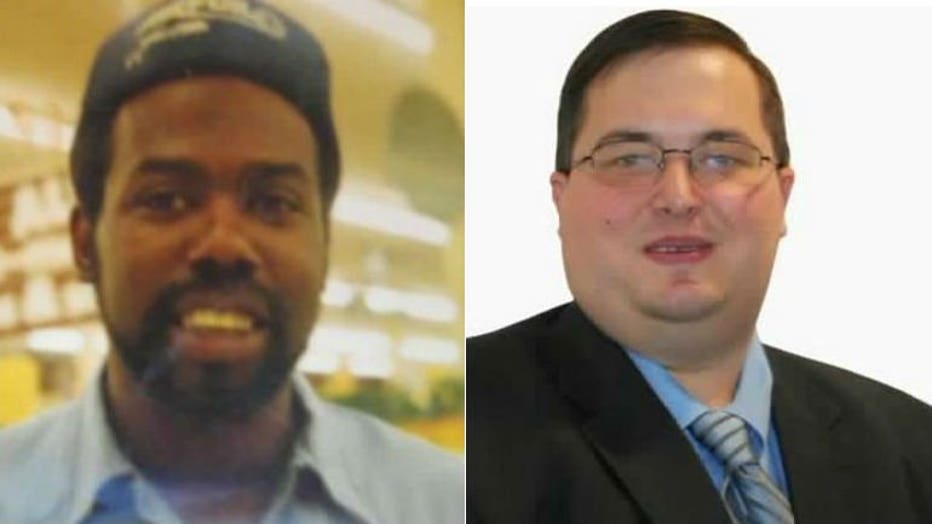 Yoruba Sly-Lundasi and Wendell "Ken" Johnson


The crash happened on April 4th, but charges were not filed until May 26th.

One of the things released in the 153-page investigative report is a telephone call made by Joshua Larson to his father, shortly after his arrest.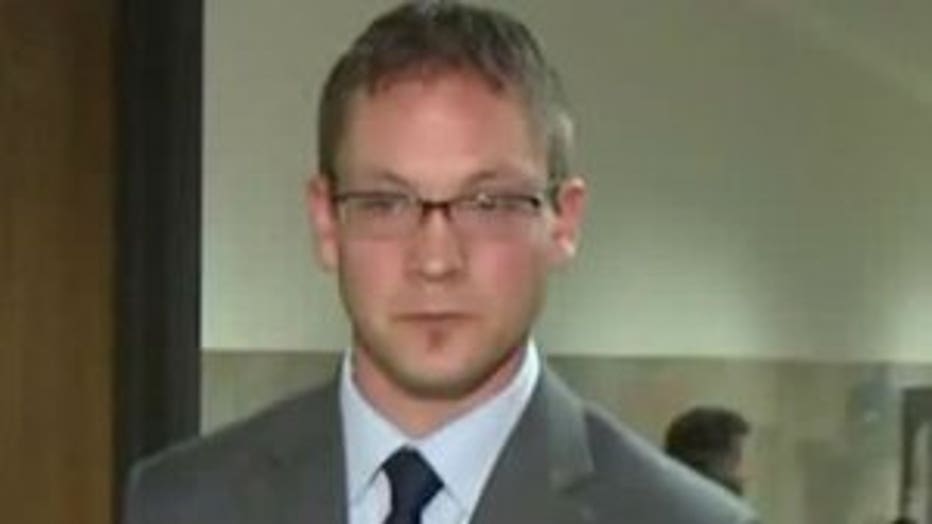 Joshua Larson: "I'm in a lot of trouble. OWI and double homicide. I got arrested."

Larson's father: "You have been in jail for quite awhile?"

Joshua Larson: "I am going to be. A guy pulled out in front of me, and I killed him and another guy in the car so, and I`m OWI."

Larson's father: "Holy Christ."

Joshua Larson: "Dad, it is what it is."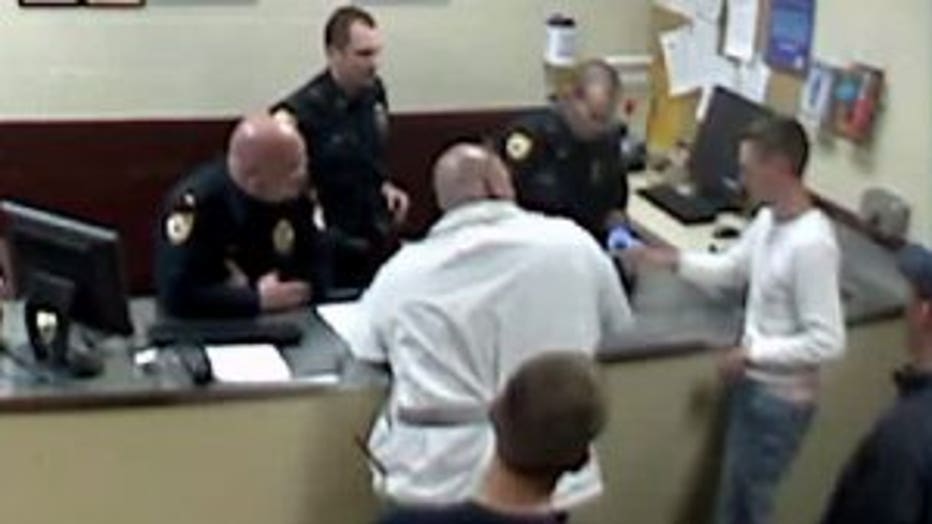 The telephone call was made by Joshua Larson while he was at the West Allis Police Department. This, after he allegedly declined to be interviewed without a lawyer present.

A second call released by police was made by Larson to a fire station.

Joshua Larson: "Do you think you can get in touch with someone at the union to get me a lawyer?"

Firefighter: "OWI and double homicide. Where you at now Josh?"

Joshua Larson: "I am at the West Allis Police Department. But I think they`re going to take me down to county."

Larson was eventually taken to the Milwaukee County Jail. A few days later, he was released while West Allis police continued to piece together what happened in this case.

Charges were then filed on May 26th.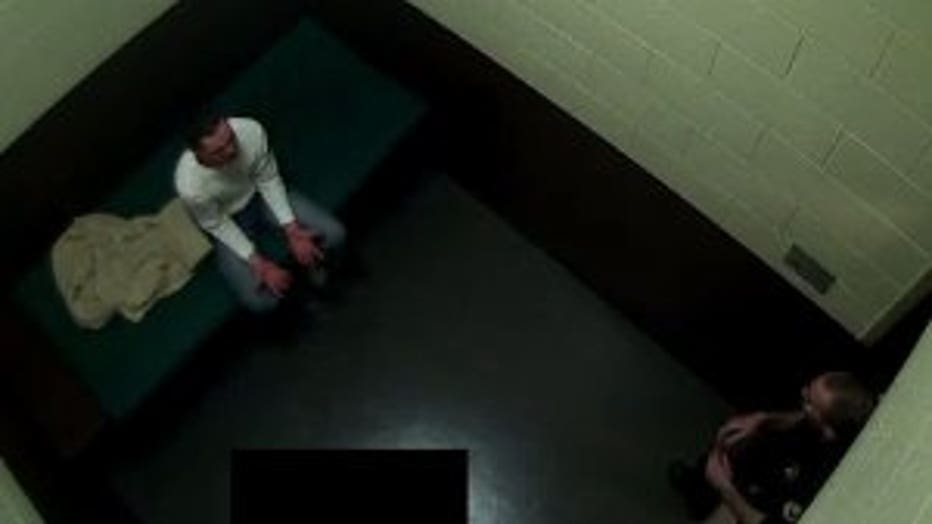 Also released with this 153-page investigative report were new photos and video from this incident.

Squad camera video released on Monday shows the crash scene as the first West Allis Police Department patrol car arrived. At the scene, Larson was read his rights.

Police: "Having these rights in mind, do you wish to talk with us now?"

Larson: "I, yeah, um, I'd like to have a lawyer, but..."

Police: "You would like a lawyer present?"

Larson: "I would like to have a lawyer."


Two killed in crash at 60th and Pierce in West Allis


Police said a preliminary investigation into this crash revealed Larson's pickup truck was traveling southbound on S. 60th Street and struck the minivan as it made a left hand turn. The pickup truck and minivan traveled into oncoming traffic and impacted the northbound car. The driver and the passenger of the minivan, Sly-Lundasi and Johnson, passed away as a result of the crash.

A criminal complaint says that the entire driver's side of the van was sheared away as a result of the wreck.

PHOTO GALLERY



The  new photos seen above show the extent of the damage to the van, and the damage to Larson's truck.

Also released Monday was video from Johnson Controls. That video shows Larson's truck passing by in the background at what appears to be a high rate of speed. Then, you can see the reaction of a woman who witnessed this crash -- she jumps in shock.

Photos released Monday show tailgating items in Larson's truck following the Brewers game -- including coolers containing alcohol and beer cans.

PHOTO GALLERY



A police report says that Larson was performing chest compressions on Sly-Lundasi when firefighters arrived at the scene of the crash. Wendell Johnson was found in the back seat of the van -- not breathing and without a pulse.

According to the complaint, Larson failed a field sobriety test at the scene, and told an officer he may have had a total of five beers that day.

An accident reconstruction was done at the scene of the fatal wreck. Based on that reconstruction, the criminal complaint indicates Larson's truck was traveling "approximately 70.93 mph" prior to braking in this incident. At the time of impact, the momentum analysis shows Larson's truck was traveling "approximately 54.12 mph."

The posted speed limit in that area of S. 60th Street is 30 mph.

At least two witnesses told investigators Larson's truck was speeding prior to the crash, with one witness saying the truck was going "unbelievably fast," according to the complaint. Another witness said he thought Larson's truck and another truck were racing.

According to the criminal complaint, Larson told investigating police he had been driving south on 60th Street when a van exited a parking lot. Larson told officials he did not know if the van was turning left or right onto 60th Street and "he could only remember that the van 'pulled out' in front of him." Larson told officers "he was driving 30-35 miles-per-hour and that he was not able to stop or avoid the accident."

The complaint indicates officers "detected a moderate odor of intoxicants" from Larson. They noticed his "speech was slurred" and that his "eyes were red and glassy." When asked how much he had to drink, Larson said "four 12 oz. cans" of beer. A preliminary breath test on Larson resulted in a .164 BAC -- or more than two times the legal limit for driving. A blood sample collected later in the day indicated Larson's BAC was .172.

He is expected to stand trial in this case. If convicted of all of these charges, Larson faces 100 years in prison.

Julius Kim is Larson's attorney.

"It's still really early on in the case right now. There's new evidence that's coming in even now and I think that it's important that everyone keep an open mind. Obviously he's upset and very distraught by the entire thing," Kim said.

The Milwaukee Fire Department has confirmed Larson is on paid suspension while an internal investigation is ongoing.

Larson will next be in court on July 20th for a status conference.