"It is unique for us:" Red carpet welcome for students at Nicolet High School on first day of school


GLENDALE -- Teachers, administrators and staff at Nicolet High School gave a red carpet welcome to its students as they arrived for their first day of school on Tuesday, September 1st.

Continuing the back-to-school tradition, administrators and teachers lined the red carpet to greet students before the bell rang to begin the new school year.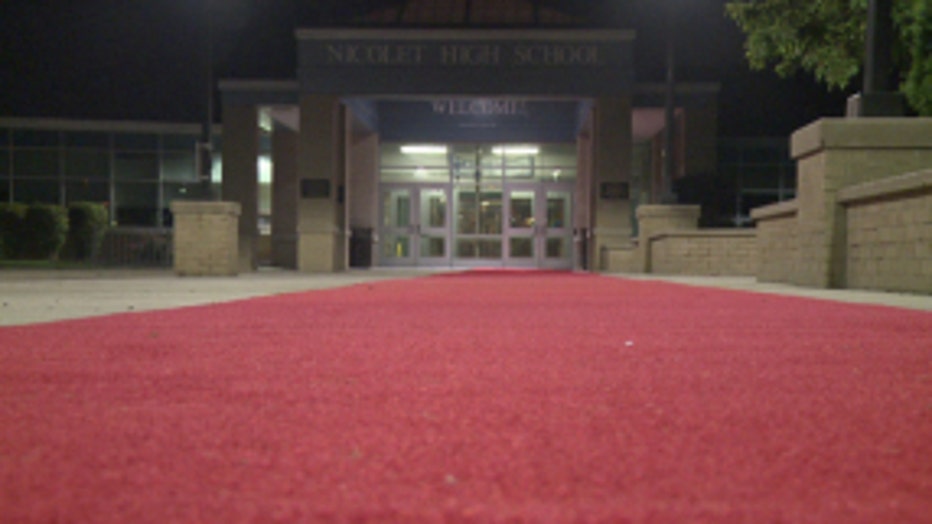 Some students even dressed in suits and prom dresses for the occasion, as everyone got the star treatment.

"It's like okay, this year is a new year. I am excited. I can`t wait to start the new year," said junior Lauryn Parker.

"It is unique for us, special for us. We get to say hi to all the kids on the way in," said Greg Kabara, Nicolet High School's principal.

The cameras were rolling before students even step off the bus, and Tammy Rasco, mother of a Nicolet student, was full of pride.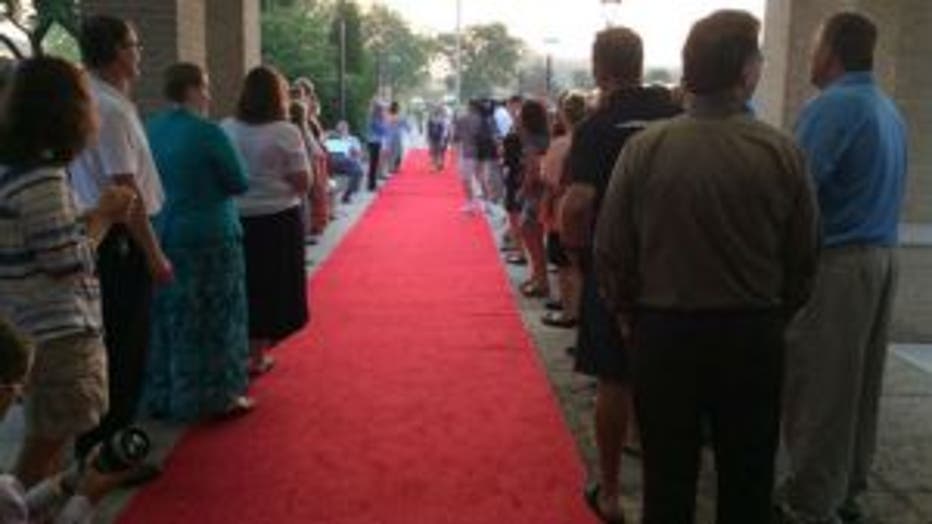 "I'm just really excited. They`re happy tears," she said.

Rasco says the celebration means a lot on her daughter's very first day of high school

"That she is welcome here. That they are going to take good care of her, and that they take her education as seriously as we do," said Rasco.

The red carpet roll out at Nicolet High School has been a tradition for the last 10 years. The superintendent says it is all about setting the tone for the rest of the school year.

"We care. You matter as an individual student and we are really going to do everything we can to make sure you have a positive school year," said Glendale-River Hills Superintendent Dr. Robert Kobylski.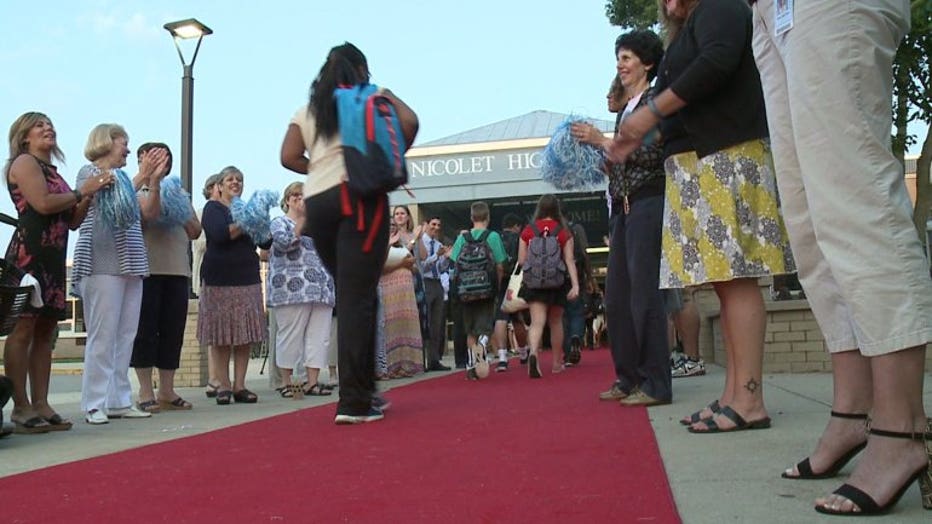 The Nicolet Union High School District includes only Nicolet High School, a public secondary school located in Glendale. The district educates students from Glendale, Fox Point, Bayside and River Hills.