'It has a huge impact:' Students at 3 schools in Wauwatosa think of others on Service Learning Day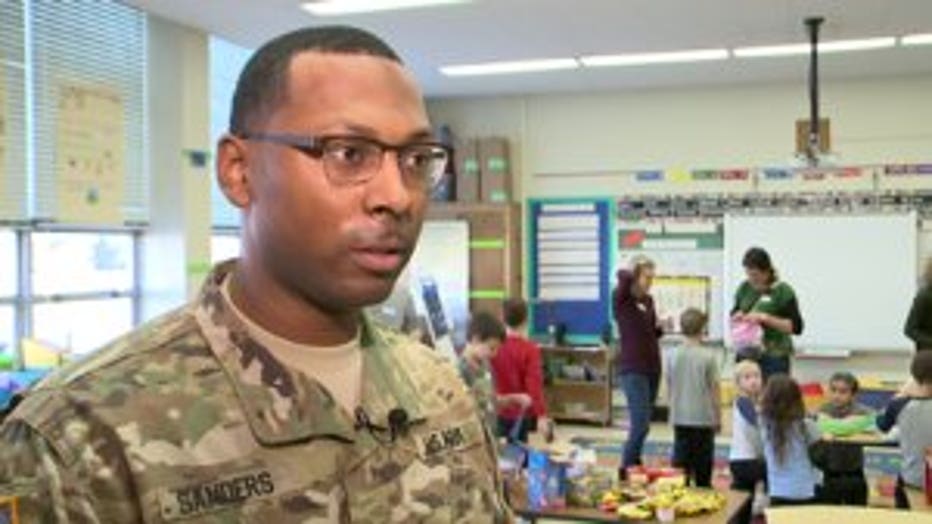 Master Sgt. Larry Sanders


WAUWATOSA -- In the spirit of gratitude, students, parents and staff at Wilson Elementary and Wauwatosa STEM School on Tuesday, Nov. 20 participated in the second annual Service Learning Day. Additionally, students and staff at Jefferson Elementary School participated in their first Service Learning Day.

Master Sgt. Larry Sanders knows firsthand how it feels to get a little something from home while deployed.

"It has a huge impact. Everyone in the unit got excited when they came in," said Master Sgt. Sanders.

Countless soldiers will experience the same joy, thanks to students in Wauwatosa.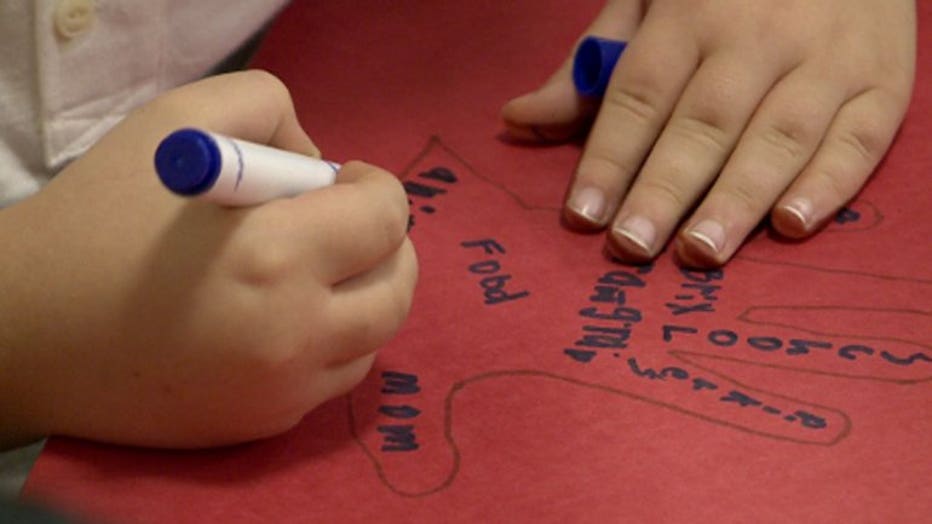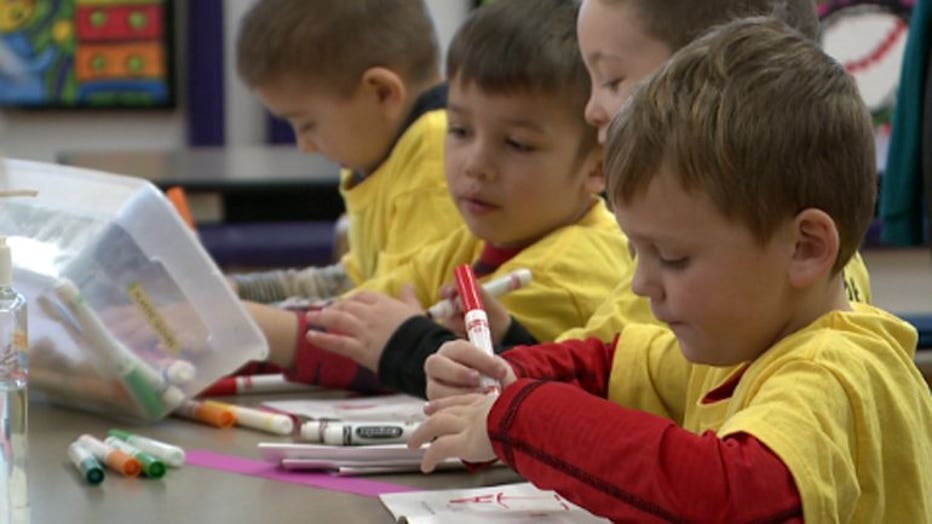 "We are making packages for the USO to donate to the soldiers and for their children," said Rachel Handrich, third grade student.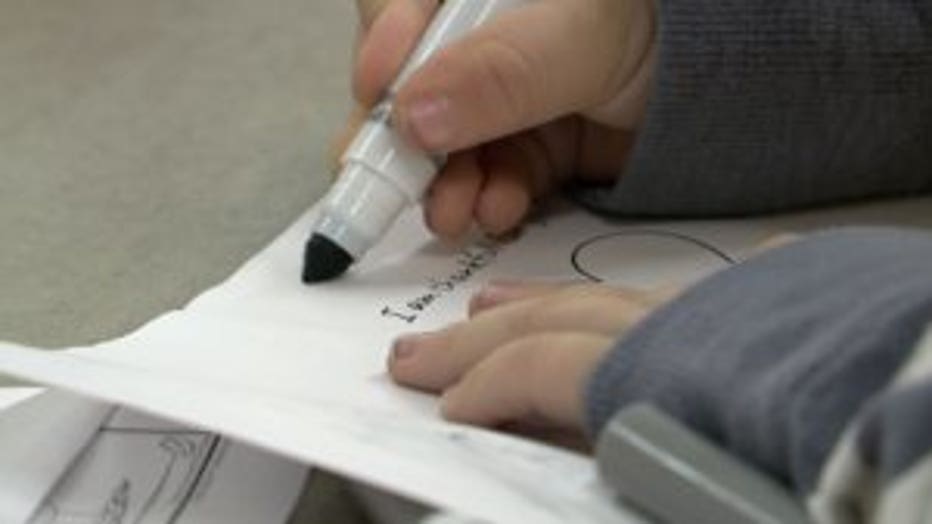 Kids of all ages did projects during their annual Service Learning Day.

"We teach the kids about different needs in the community and they get to do a hands-on experience of meeting that need, and serving the community," said Ali Wergin, PTA  president for Wilson/WSTEM.

While some cleaned and repaired used bikes to donate -- just around the corner, little ones had their hands full.

"The junior kindergartners are making sandwiches and they are learning about struggling with hunger," said Wergin.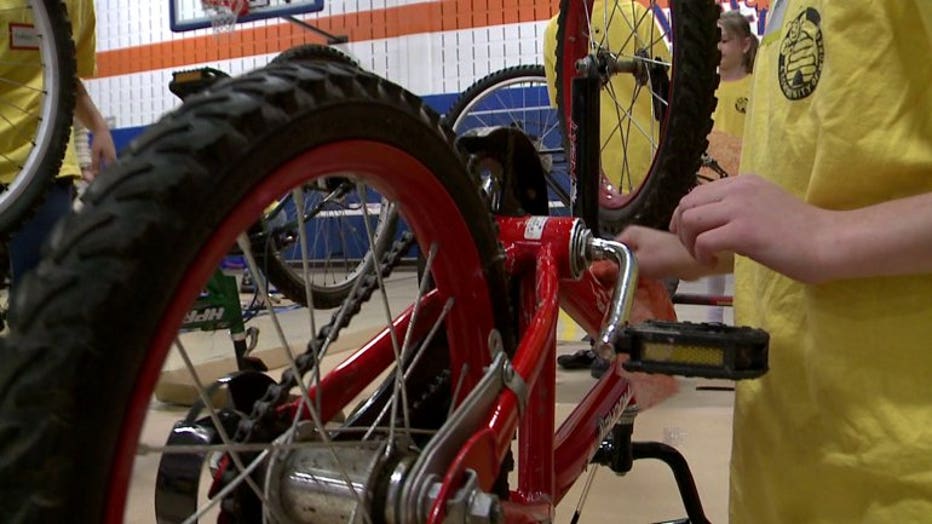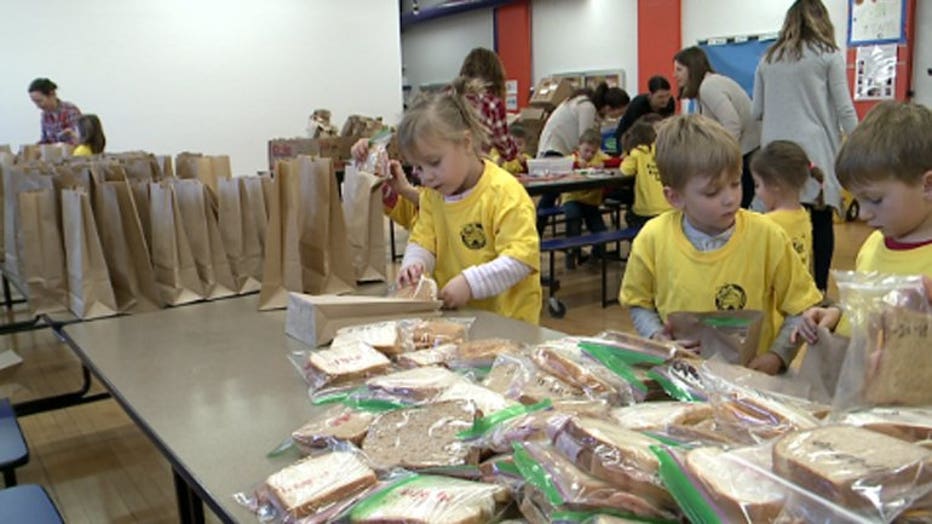 Both on campus and off, kids connected with the community.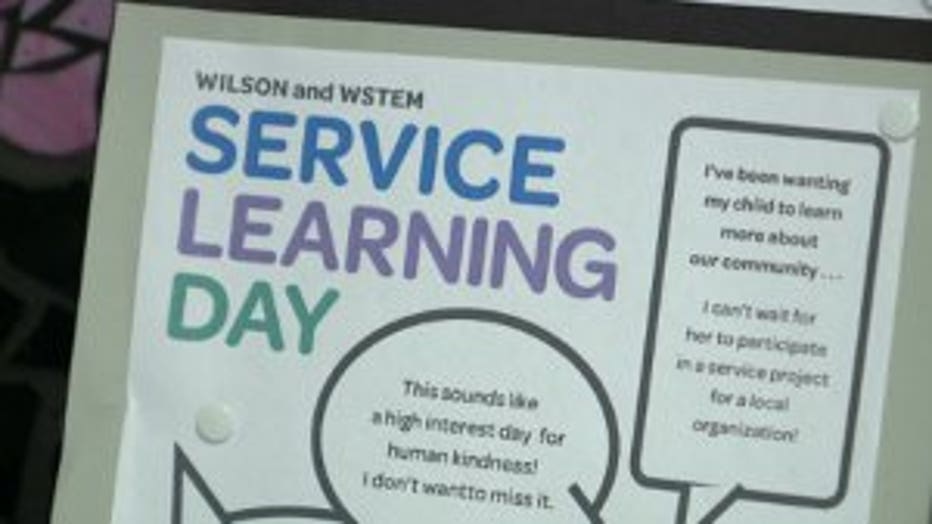 "We have some of the older kids off-site going to work with kids with special needs, going to the Fisher House to learn about the veterans and their stories, and making a meal for them," said Wergin.

Giving back by giving time -- kids with Jefferson Elementary offered a helping hand while visiting Hart Park Senior Center. Many efforts were made by the entire student body, all with one goal in mind.

"I think the best part about this is knowing that we can give to the others," said Handrich.