"It happened so fast!" Wind causes lots of damage, power outages across the Milwaukee area


MILWAUKEE -- Amid a High Wind Warning for all of southeastern Wisconsin, in effect from 7:00 a.m. until 8:00 p.m. on Wednesday, March 16th, some were dealing with damage. This, as the wind was gusting at 50 to 60 miles-per-hour.

There was damage throughout southeastern Wisconsin.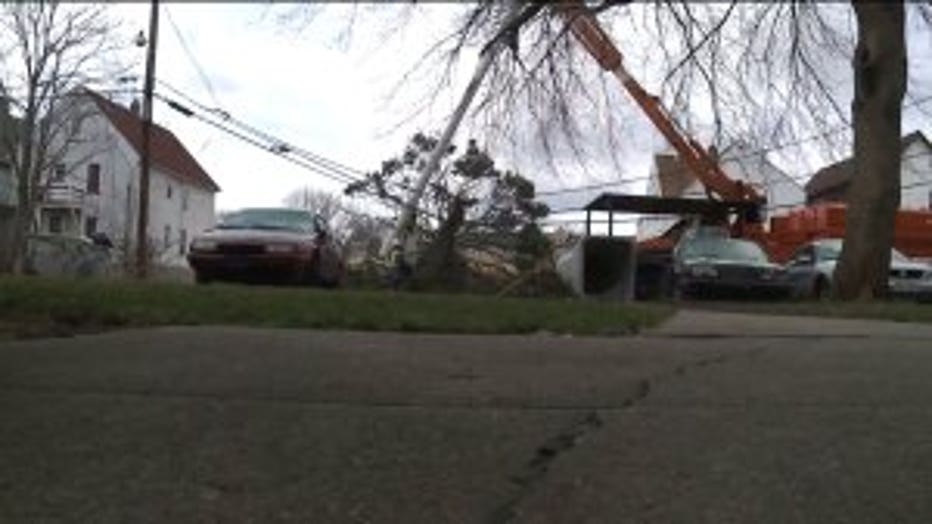 Wind damage on Milwaukee's north side


"We heard a big loud noise -- like an explosion," Lonnie said. "I looked out the window and my truck was under a tree."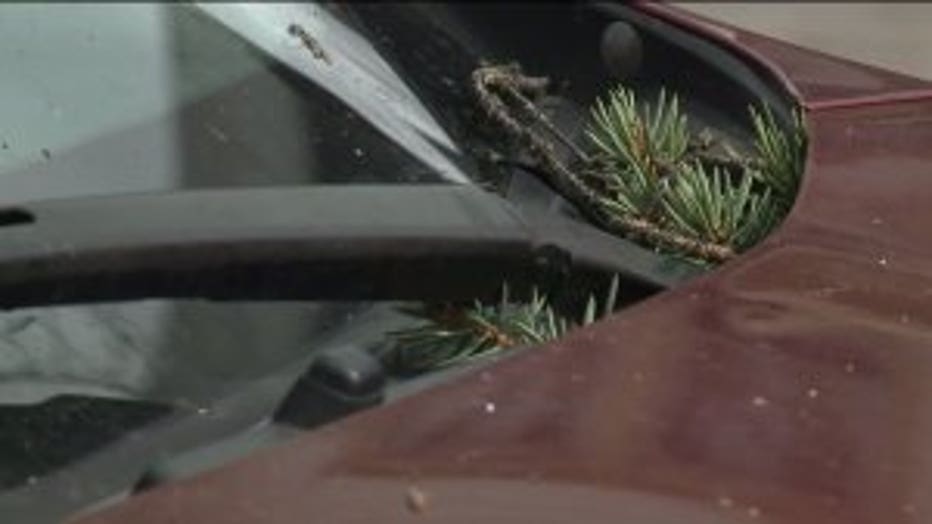 Wind damage on Milwaukee's north side


"It came through the window! It happened so fast," Kim Terry said.

Terry was in her car, eating lunch when it happened.

"To open my eyes and see that my car was buried underneath a tree except for the part where I was sitting -- yeah. At that point I was relieved. First shocked, and then relieved," Terry said.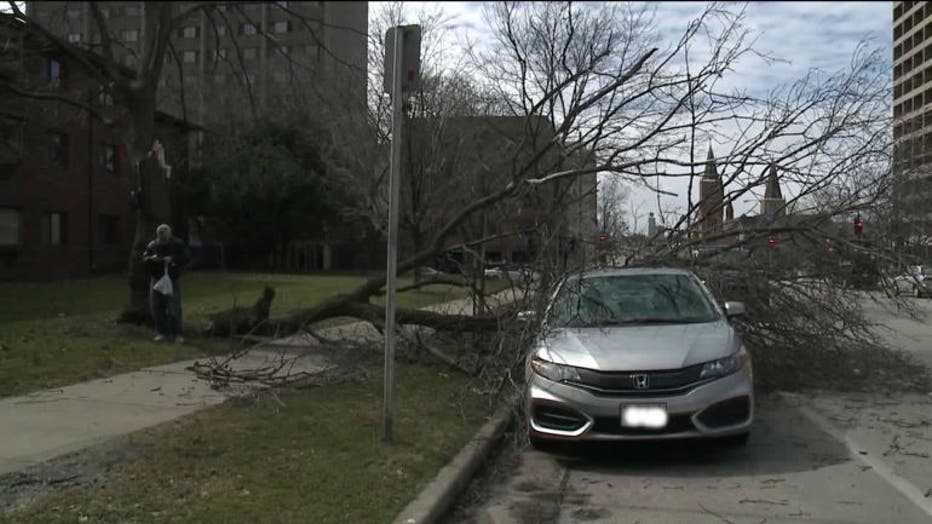 Kim Terry's vehicle damaged by tree knocked over by wind


Terry was OK, but her car was damaged.

"Only a few shards of glass fell on me directly," Terry said.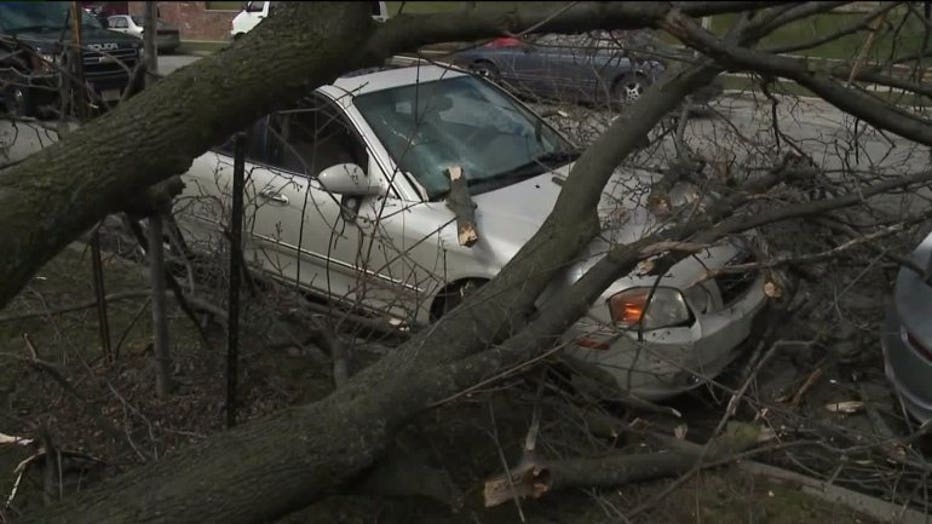 Kim Terry's vehicle damaged by tree knocked over by wind


In Brookfield, high wind snapped power poles in half.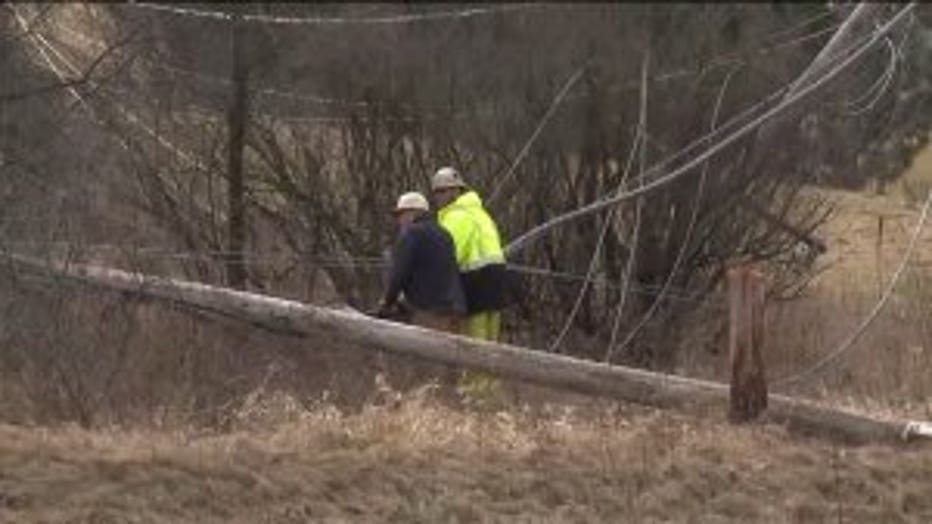 High winds snapped power pole in Brookfield


We Energies crews were called out to clean up and restore power to 2,100 customers.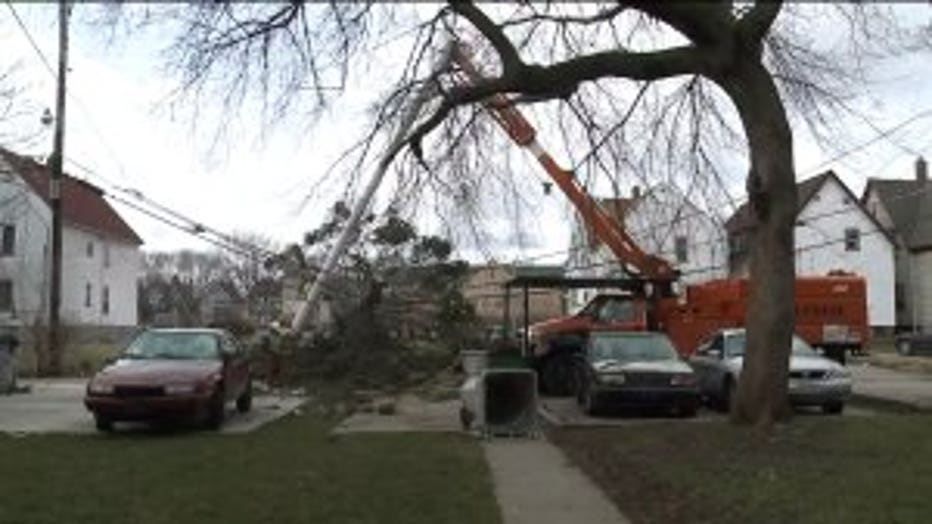 High wind topples pine tree, which fell onto power lines near 34th and Center


Cleanup crews were seemingly everywhere on Wednesday, including near 35th and Locust, where there was a power outage after a pine tree fell onto power lines near 34th and Center.

At Ogden and Farwell, a bus stop shelter was picked up by wind and tossed into the street.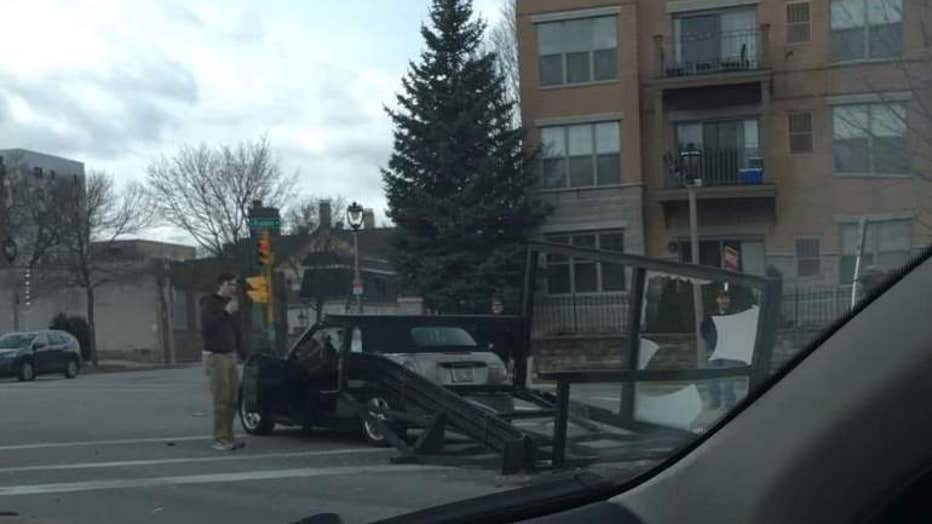 Wind picked up bus shelter near Ogden and Farwell


Police say it hit a car stopped at a stop light -- causing damage to the vehicle and minor injuries for the driver.




No one was hurt at 9th and Hadley, where a tree fell onto a school bus.

"It happened like, all of a sudden. Like, in an instant. Unbelievable. Just 'boom,'" said Charles Jefferson.

Police said 15 children were on the bus.

The tree apparently broke off near the roots, dragging a cement block from the sidewalk as the tree was dragged by the bus.

It happened feet from Jefferson's car and landed on the school bus.

"As soon as the first bus went by, the second bus went by. I saw the brick fly out of the ground and the tree fall, going east. I heard the kids screaming. I opened the back door, helped the kids out the back door. Bus full of kids. It was just a blessing the kids or nobody didn't get hurt," said Jefferson.

Those passing by, looked on in shock.

"It just uprooted out of the ground and pulled this concrete slab up. It's crazy. Almost amazing. It's just unbelievable. Amazing no one got hurt," said Chris Johnson.

PHOTO GALLERY



High wind knocked down a large pine tree, which fell into the road near 14th and Dakota in Milwaukee.

Thank you to Nuna Minch for the video you'll see just below:




In downtown Milwaukee, the daily commute was a challenge.

"Everything is blowing around. Everyone is complaining about outside," a man walking downtown said.

But the wind wasn't enough to blow away some people's positive outlook.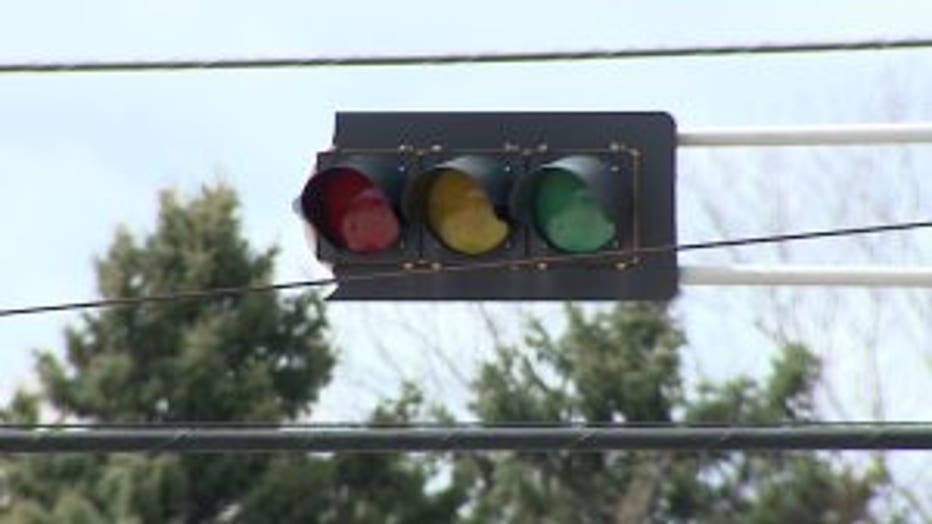 Wind brings down power line in Mequon


"It's not snow -- so it's fine!" Judy Alzubeidi said.

North of Milwaukee, the wind was blamed for bringing down a power line in Mequon. It happened at Wauwatosa Road, north of Donges Bay Road.

The power line was low enough that a semi would have ended up hitting it.

We Energies officials were called in to put it back up.