"It gets everyone in the Christmas spirit:" Caroling cadets spread Christmas cheer on annual Milwaukee tour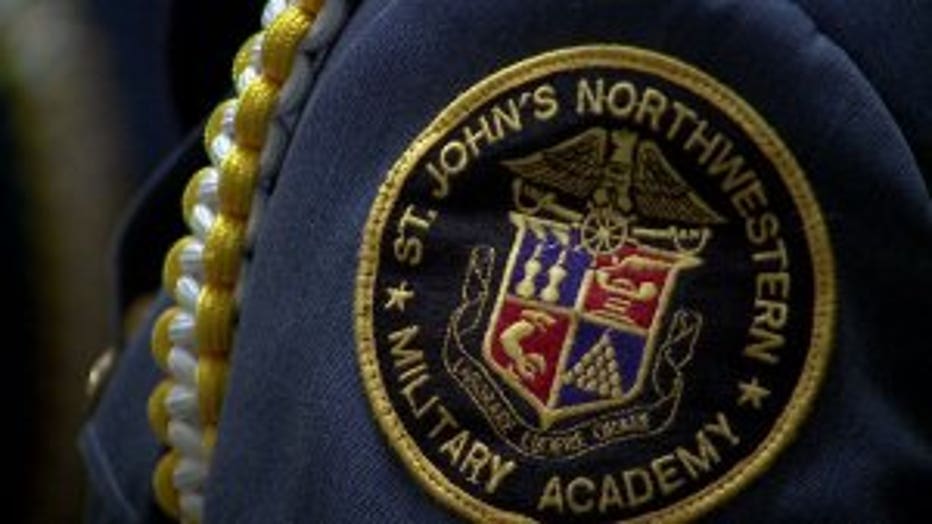 St. John's Northwestern Military Academy


MILWAUKEE -- From 'Deck the Halls' to 'White Christmas,' a choir of cadets is on a mission to spread holiday cheer.

"We just go around Milwaukee," says junior David Scott Coppins. "And we sing."

"It gets everybody in the Christmas spirit," adds senior James Riese McClellan.

These students make up the men's choir from St. John's Northwestern Military Academy. And for five years in a row, they've made the trek from Delafield to downtown Milwaukee for a day of caroling -- eight stops in all.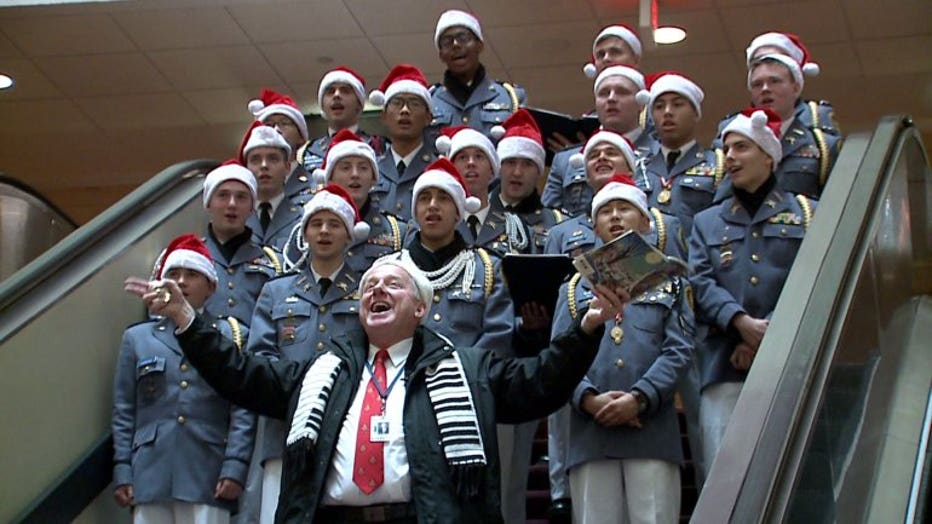 Men's choir at St. John's Northwestern Military Academy


"Every year we get a little treat around this time of year," Tracy Bredl, event manager at the Hyatt Regency, says. "It's just so much fun for our staff to come out and have a little Christmas cheer."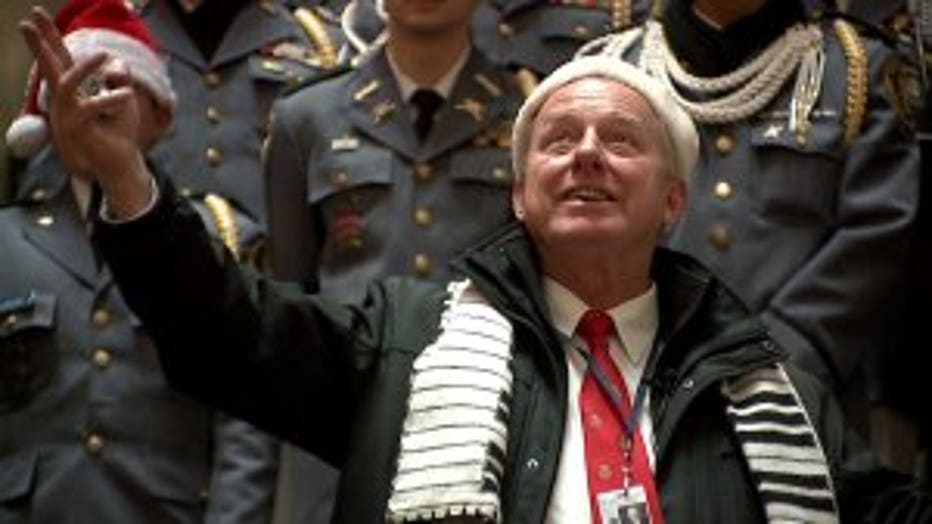 The day away from school is a gift from Choir Director Dennis Brooks, a man who admits he is crazy about Christmas.

"I start decorating November 1st, I'm that guy," Brooks says. "And I'm also that guy that starts listening to Christmas music November 1st."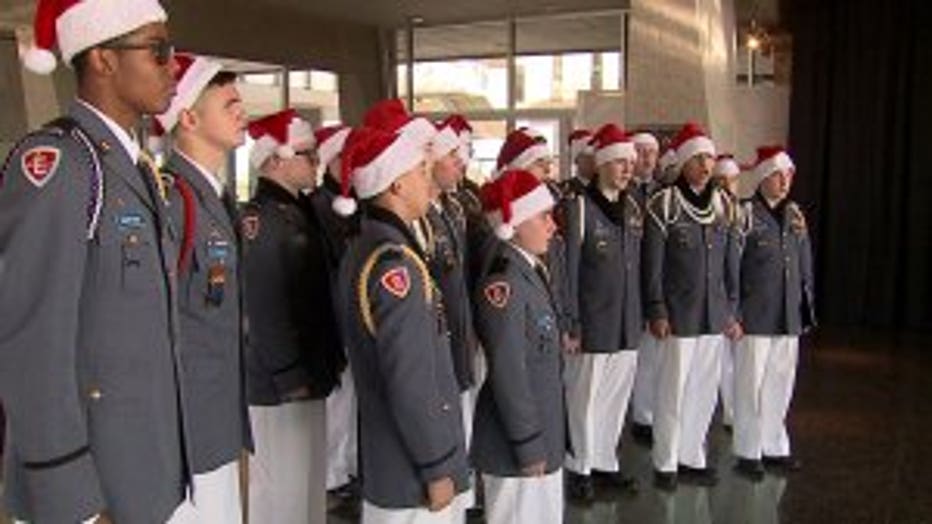 Men's choir at St. John's Northwestern Military Academy


"Mr. Brooks is always such a jolly guy," says Coppins. "It's definitely his season."

Brooks has organized this trip for more than two decades, at different public school stops throughout Southeastern Wisconsin and now at St. John's.

"I want to show them off," Brooks says. "I want the world to see what kind of young men we have, because they're wonderful young men."

They're wonderful singers at the most wonderful time of the year.

If you would like to hear the choir, St. John's has two concerts this Sunday on their Delafield campus. A Winter Concert at 1:00 p.m. and a Festival of Lessons and Carols at 3:00 p.m.


Men's choir at St. John's Northwestern Military Academy