"It feels real good:" County employees remove orange fence from around Sherman Park


MILWAUKEE -- The orange fence that a Milwaukee County judge ordered taken down from around Sherman Park was indeed taken down on Monday afternoon, September 5th.

The park had been closing at 6:00 p.m. instead of 10:00 p.m. in the wake of unrest in the area which occurred on the heels of the fatal shooting of 23-year-old Sylville Smith by a Milwaukee police officer on Saturday, August 13th. To help keep the park closed, the orange fence was put into place.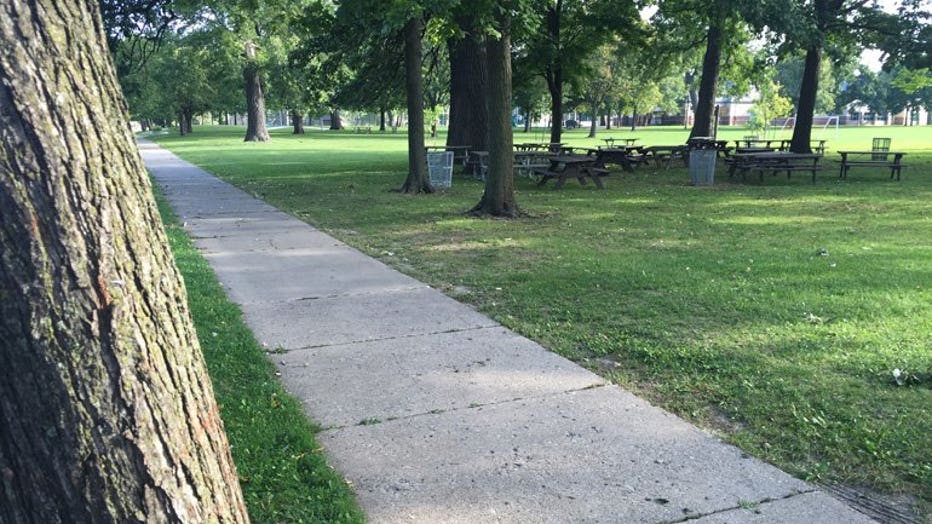 Sherman Park -- Temporary fencing taken down Sunday morning


The fence came down for a few hours on Sunday morning, September 4th -- as ordered by Milwaukee County Executive Chris Abele.

"I've been hearing for three weeks from the mayor, the police chief, the community, the Boys and Girls Club, faith groups, volunteer groups, everybody -- take down this fence. And that's what we did. It's unfortunate that things like this sometimes have to be as complicated as they are," Abele said.

Abele said for two weeks, he sent requests to the Milwaukee County Sheriff's Office to discuss removing the fence, but didn't get a response.

"We sent him a legal opinion from corporation counsel, which are the same lawyers who service the Sheriff`s Department. Both had a written opinion saying, `Sheriff, you don`t have the authority on the curfew or the fence` and that didn`t get it done either," Abele said.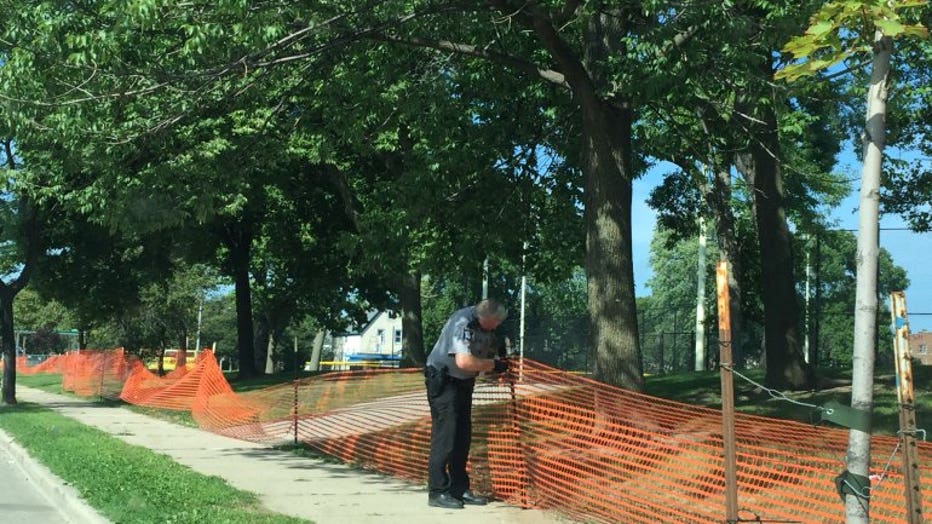 Orange fencing going back up at Sherman Park


On Sunday afternoon, FOX6 News was there as Milwaukee County Sheriff's deputies put the temporary orange fencing back up -- as ordered by Milwaukee County Sheriff David Clarke.

It wasn't until Sunday evening that a special session of the Milwaukee County Circuit Court was held "to hear all business related to any and all matters affecting Milwaukee County Sherman Park operations." During that session, Judge David Hansher ruled to uphold a restraining order/subpoena filed against Sheriff Clarke. The restraining order went into effect immediately Sunday, and will remain in effect until the next hearing -- set for 2:00 p.m. Wednesday, September 7th.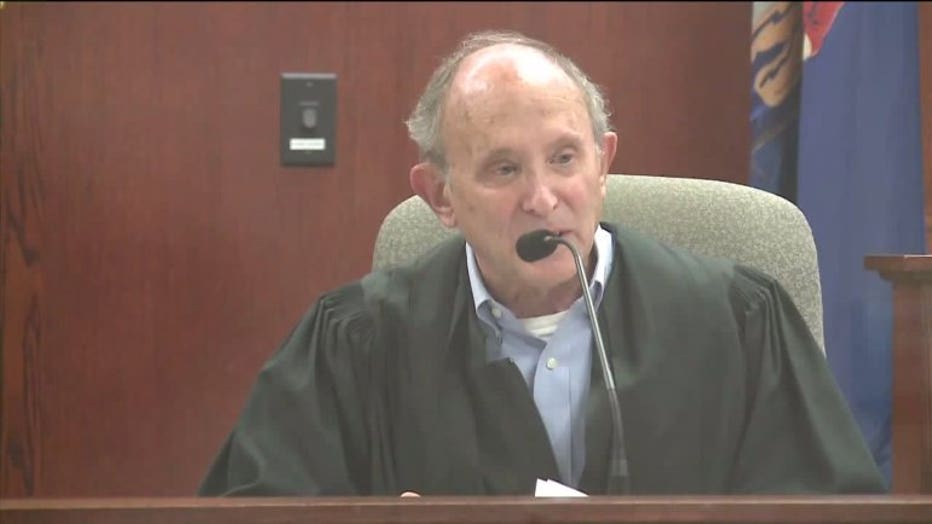 Judge Hansher said in court, in making his ruling: "I want that fence down. I want it down as soon as possible."

"There's nothing in the record indicating closing the park is serving any public good. The sheriff seems to think he's above the law," Hansher said.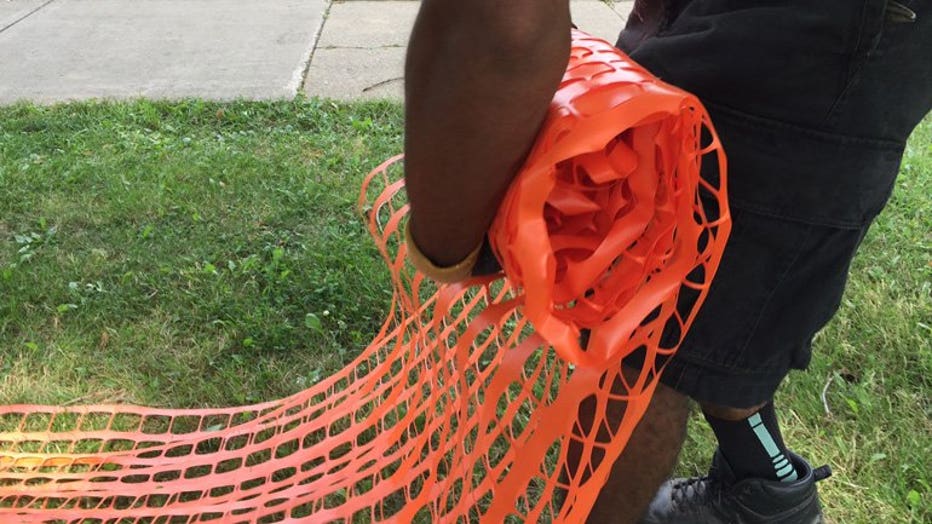 Orange fence taken down from Sherman Park


"As soon as possible" came around 12:30 p.m. Monday afternoon -- as a handful of Milwaukee County Parks employees arrived at Sherman Park with flatbed trucks. They started on the north end of Sherman Park -- cutting away the orange fencing and wrestling out the fence posts.

The Parks employees were joined by inmates with the Department of Corrections.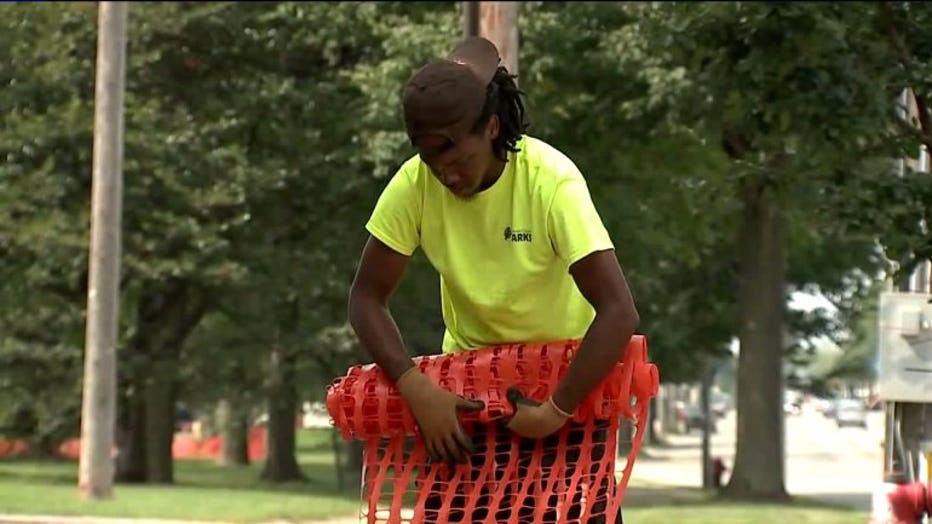 Fence coming down at Sherman Park on Labor Day


The fencing came down as several families grilled out and enjoyed the Labor Day holiday.

"It feels real good. Everybody gets to play and be safe and have a good time on Labor Day," Cassandra Dennis said.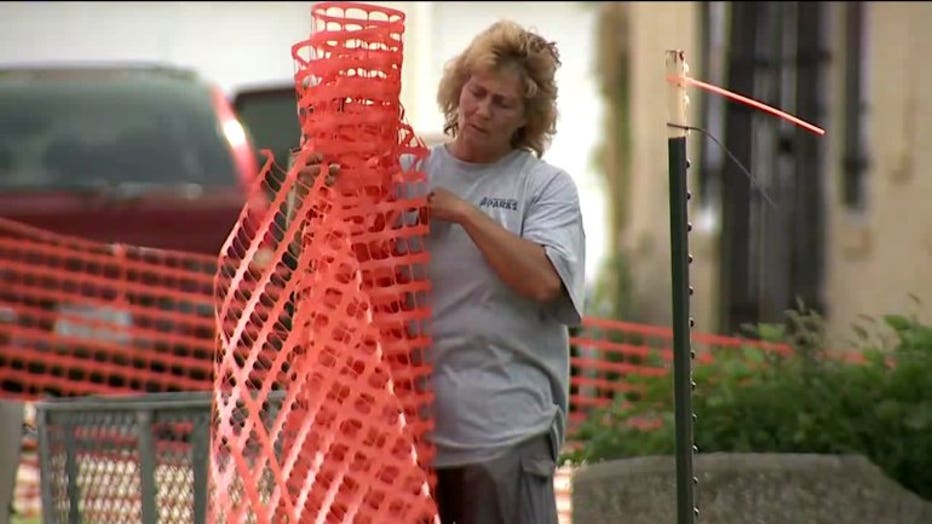 Fence coming down at Sherman Park on Labor Day


"I kind of understand why they put them up. The riots and that kind of thing -- it died down. (The fence) makes our city look bad. We look caged in. We still came (to Sherman Park on Labor Day) hoping they would take it down," Aliana Foster said.

By 1:30 p.m., the orange fence was gone.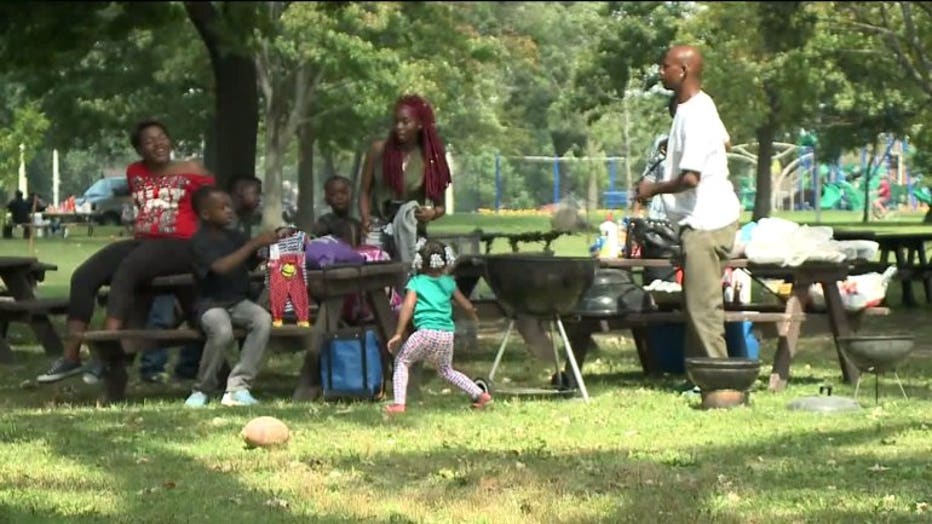 Labor Day cookout at Sherman Park


On Monday, Sherman Park would operate under its normal hours -- open until 10:00 p.m.

But this debate isn't over yet. Another court hearing is set for Wednesday, September 7th at 2:00 p.m.

FOX6 News has reached out to the Milwaukee County Sheriff's Office for comment in this case. We have not heard back.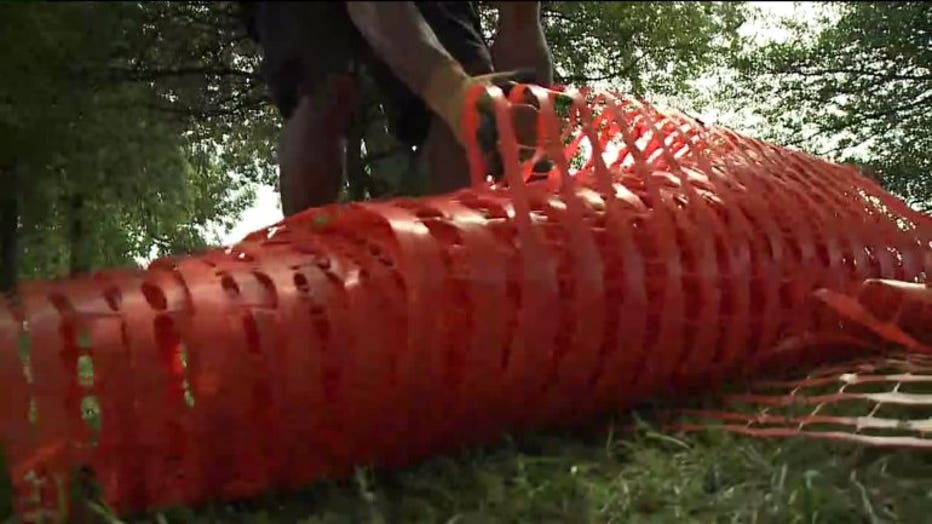 Fence coming down at Sherman Park on Labor Day


Monitor FOX6 News and FOX6Now.com for updates on this developing story.