"It didn't look right:" Woman refuses to fall for sweepstakes scam, and you should too!


MILWAUKEE -- It's a popular scam, and victims have lost millions of dollars -- but you don't have to fall for it. One woman's actions saved her from becoming a victim.

"I received a card in the mail saying I won so many millions of dollars and there was a processing fee," Sandra Barnhart said.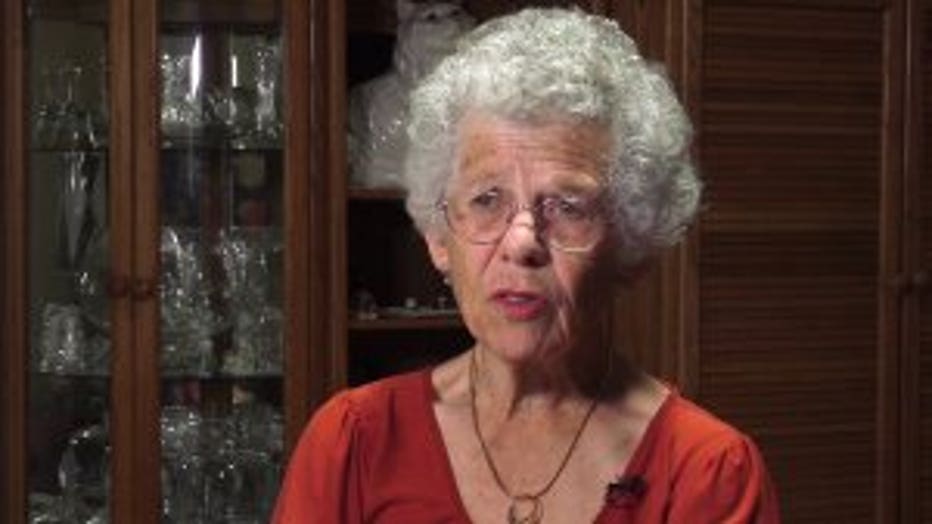 The flyer said Barnhart was a "guaranteed cash prize winner."

Barnhart then made a phone call and asked whether she could pay the $25 processing fee with a money order. She was told "no."

"I said 'if I won that money, then take it off the back end.' 'No we have to have a VISA card or a credit card number' and I said 'I`m sorry but I don`t give that out,'" Barnhart said.

Barnhart was wise.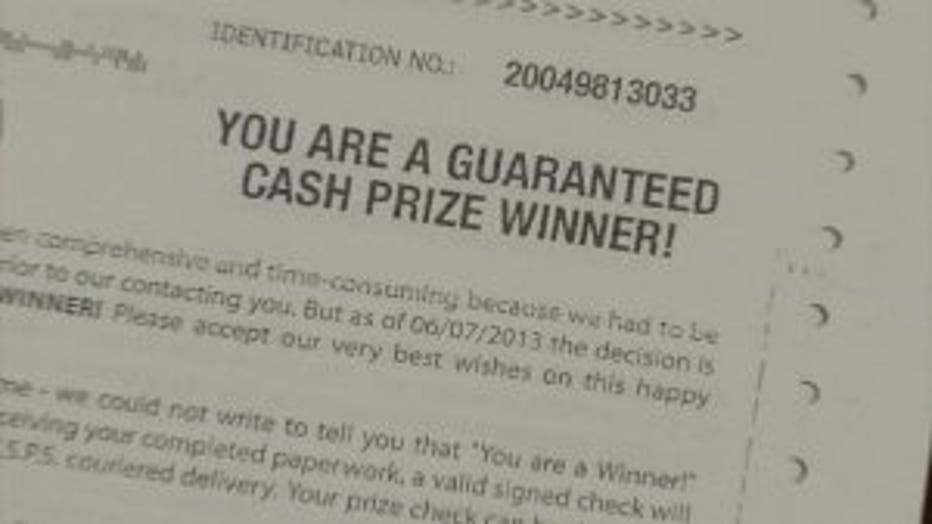 Once she got over the initial excitement, she realized the whole thing was a scam.

"If you`re dealing truly with a million dollars - -there is a representative from the company. It just didn`t look right to me," Barnhart said.

Postal inspectors say scams like these are fooling millions of Americans out of their hard-earned money.

"This is tens of millions of dollars -- this industry is," Carl Vaccariello, U.S. postal inspector said.

In this particular case, inspectors tracked down the commercial mailbox where payments could be sent.

The investigation led to a suspect, who owned nine other commercial mailboxes being used for similar purposes. He quickly received a cease and desist letter.

"It affords us the opportunity to have the operation shut down as soon as possible to avoid further people from being victimized this way," Vaccariello said.

Barnhart admits the idea of winning a sweepstakes is exciting, but it really was too good to be true.

"Most of us are over 65. We`re vulnerable because most of us are on fixed incomes. So a little extra money does look appealing," Barnhart said.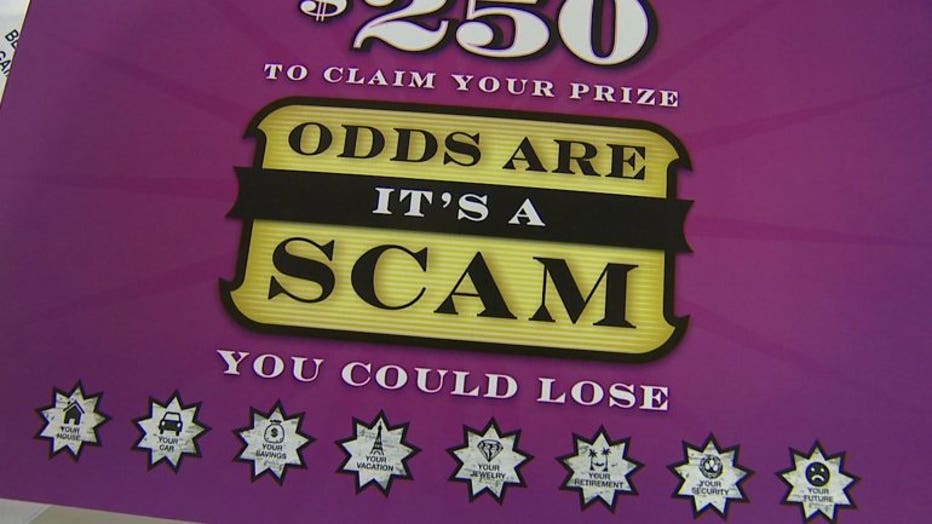 An important reminder: Any time a sweepstakes or lottery asks for a fee up front, it's a scam.