"It could have been worse:" Busy day as folks survey damage, clean up after 50 to 60mph wind gusts


MILWAUKEE -- The winds were much calmer Thursday, March 17th vs. on Wednesday, March 16th, when a High Wind Warning was in effect for all of southeastern Wisconsin -- and that meant an opportunity for folks to survey and clean up the damage.

Wednesday was a "hold onto your hat" kind of a day."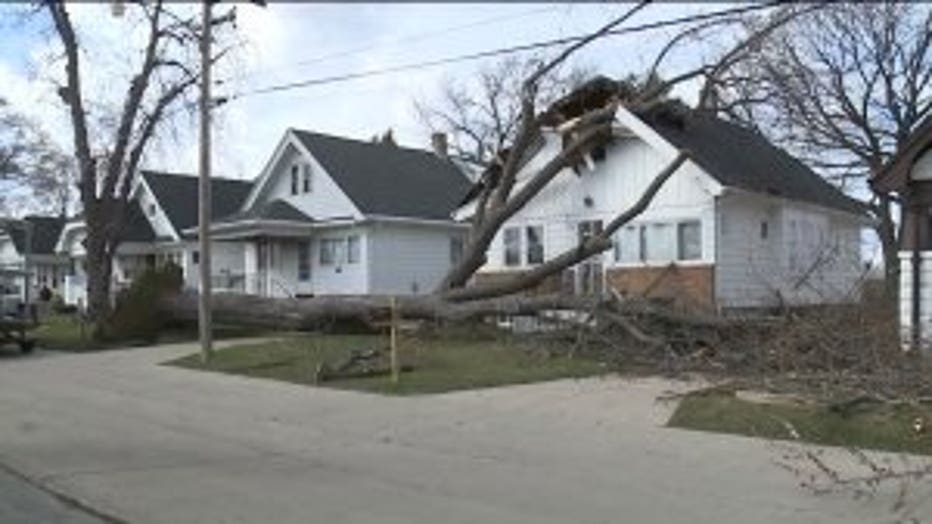 There was damage and power outages across southeastern Wisconsin -- with We Energies crews restoring power to more than 40,000 people.

Workers put a tarp on a home near Teutonia and Good Hope after a large tree fell on top of it Wednesday.

Surveillance footage from a nearby business captured the tree as it fell onto the home.

On Thursday morning, a crew from Hoppe Tree Service worked to take down another large tree in Wauwatosa that was splitting.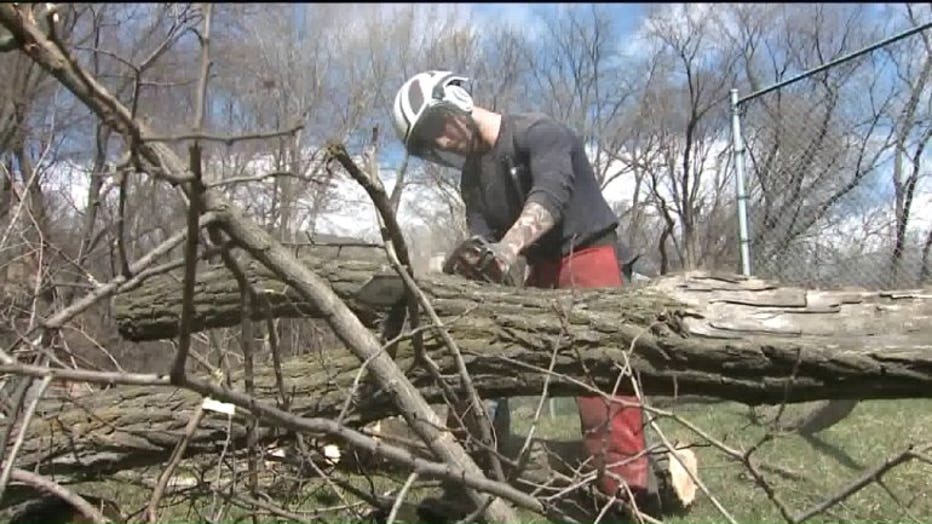 It was a busy day of cleanup Thursday.

Heavy rain made some trees very vulnerable to the strong winds.

"Because the soil gets wet, it gets loose. It gets like mud and allows the roots to move and within the soil structure and when a couple of those start breaking and the wind comes when it's wet like that it'll uproot," said Sam Finco, arborist.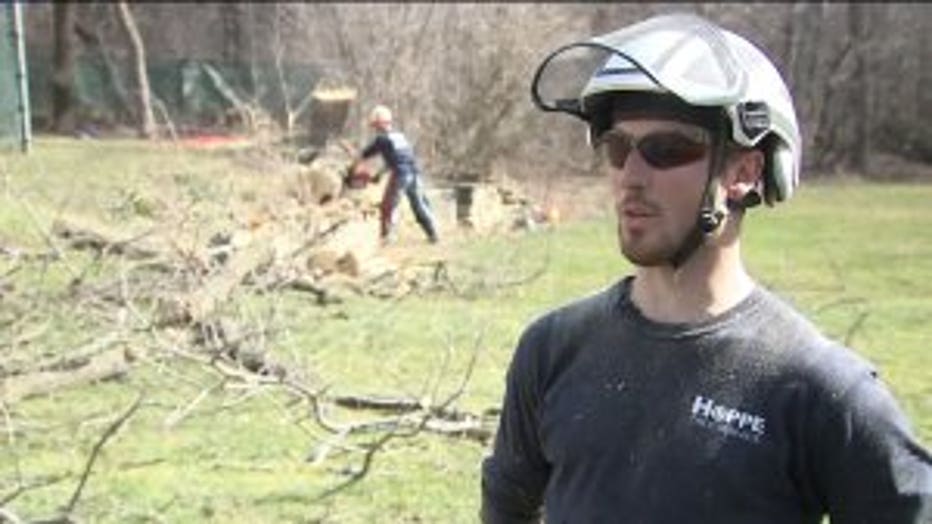 Unfortunately, cutting down big trees, especially after storm damage, isn't cheap.

Finco says tree maintenance can help trees withstand Mother Nature.

"Pruning them is the only thing that can really prevent storm damage. Keeping the structure strong, making it so the force of the wind is exerted on the entire tree, rather than just on the top," said Finco.

FOX6 News is told the owner of the tree that fell near Teutonia and Good Hope is thinking about having the tree right next to it cut down too, just in case.