"It blows my mind:" Enjoy the Third Ward's cold weather creations while they last


MILWAUKEE -- Gallery Night and Day in Milwaukee's historic Third Ward was filled with the sounds of chainsaws as artists like Kai McNulty are participating in the 13th Annual Sculptures on Ice Competition.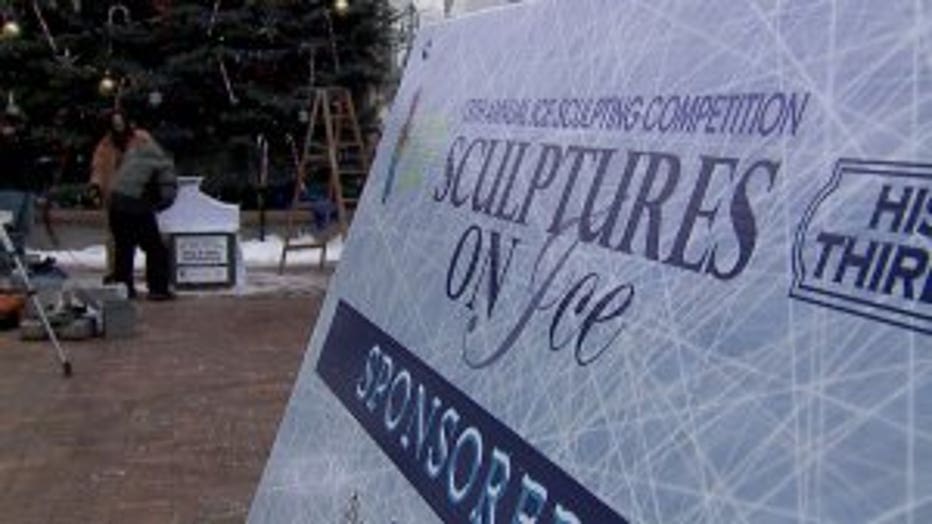 "This guy right here is 100% pure water, your body is made of 62% water so you're only 38% away from being one with a block of ice," said McNulty.

The competition has individual and team categories, who are carving all kinds of zoo animals.

"Every year we pick a theme and we thought we haven't done zoo animals yet, so we'll see what everyone comes up with," said Historic Third Ward Executive Director, Nancy O'Keefe.

"This is going to be a little kangaroo with a little Joey," said McNulty.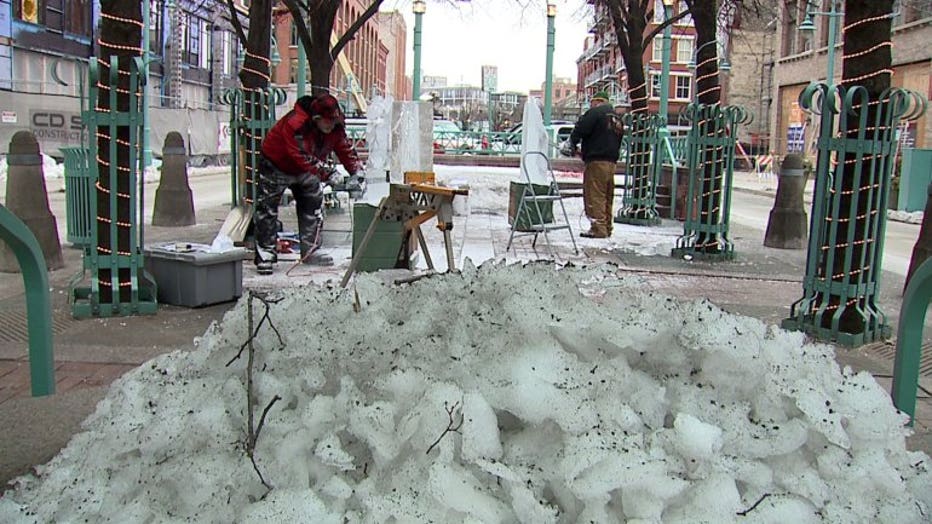 Sculptors had 8 hours on Friday to turn a 5-foot block of ice into a masterpiece.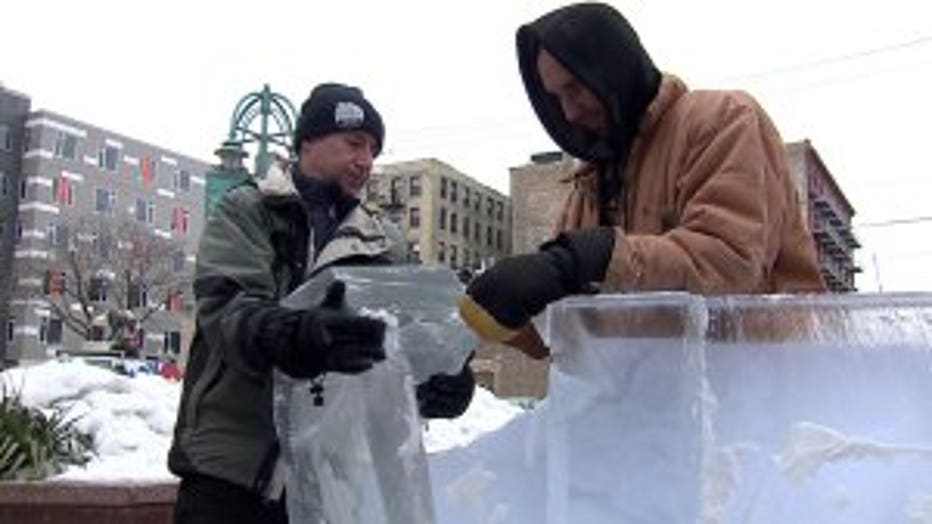 "It blows my mind to watch these people do it. I mean I could not do this," said O'Keefe.

Judges are critiquing the sculptures throughout the day, with a cash prize on the line.

"They look to see how intricate their carving is. Are they just using the pick or the scraper? are they bringing out the blow torch to finish it?" said O'Keefe.

Once the competition is done the works of art will remain on display throughout the Third Ward until they melt away.

"In spirit it will always be here," said McNulty.

To see who won or to learn more about Gallery Night and Day, CLICK HERE.