Is Wisconsin missing the boat when it comes to legalizing marijuana for medical use?


MILWAUKEE -- Medical marijuana is legal in most states -- but not Wisconsin, and it's not even close to happening here. One lawmaker is fighting an uphill battle -- pushing for legalization -- while other elected officials don't want to see it happen.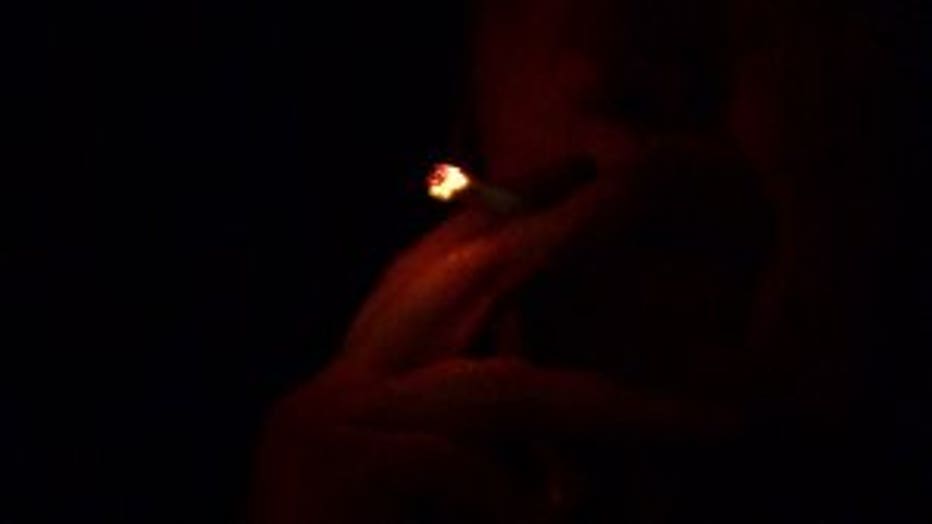 For reasons you're about to learn, she only wants to be referred to as "Madeline."

Every night, just after dark, Madeline walks outside her Milwaukee home and hides behind a bush so her neighbors can't see her -- and then she lights a joint. Madeline knows full well she's breaking the law, but she also knows she's in a great deal of pain. She had several surgeries in 2015 and her doctor gave her one prescription of Oxycodone, a narcotic used to treat pain. She was not given a refill, but her pain remained.

Madeline is a mid-50s grandmother who works a full-time job, cares for her family and likes spending time with her husband to whom she's been married for decades. She doesn't like feeling like a criminal for breaking the law to treat pain. But she'll likely be feeling that way for awhile.

28 states allow some sort of medical marijuana use for their residents-including four states (Arkansas, North Dakota, Montana and Florida) that approved laws on November 8th.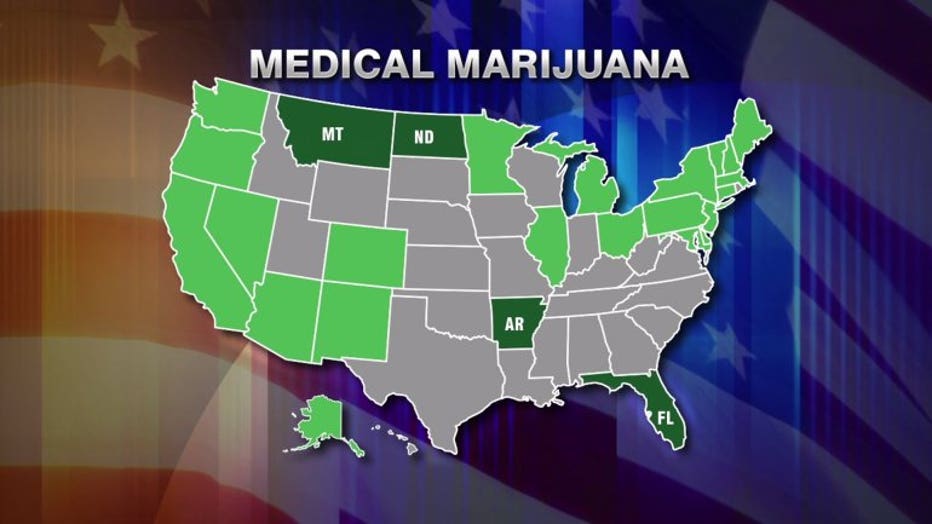 Wisconsin is not likely to be the 29th.

But that doesn't stop Rep. Melissa Sargent (D-Madison) from trying.

The mother of four boys, Sargent has never ingested marijuana in any form. When she ran for office for the first time in 2010, she did not think she'd be the "pro pot" lawmaker, but she is the one leading the charge.

"I came to realize after some thoughtful conversations that the most dangerous thing about marijuana in the state of Wisconsin is the way we're treating it right now," Sargent recently told FOX6 News in her Capitol office.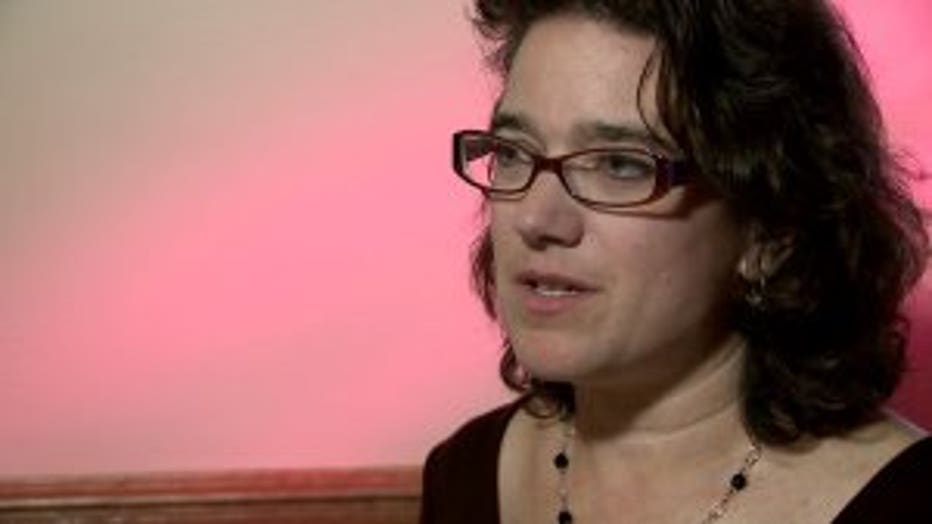 Sargent is pushing for legislation that would create "compassion centers" for people dealing with medical conditions that could be helped by marijuana. She also argues the state is missing out on money.

The Wisconsin Department of Revenue estimates that more than $22 million could be made in the first year of legal marijuana sales. That number could triple in the second year.

"In a state where my colleagues say we're broke, this is a revenue stream as well," Sargent said.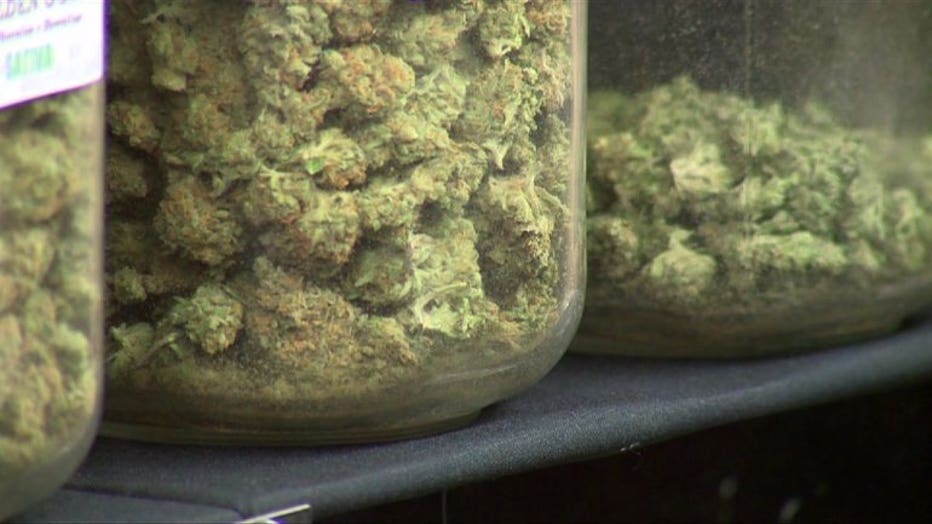 Not far from Sargent's office, Attorney General Brad Schimel recently made his case for keeping marijuana-medical and recreational-illegal.

Schimel has received bi-partisan support for his pro-active stance on fighting opioid abuse, which he says is an epidemic in the state. Schimel does not buy the argument that legalizing pot would lessen the demand for pain-killing narcotics. Until the FDA and the American Medical Association give their blessing, he doesn't think state governments should either.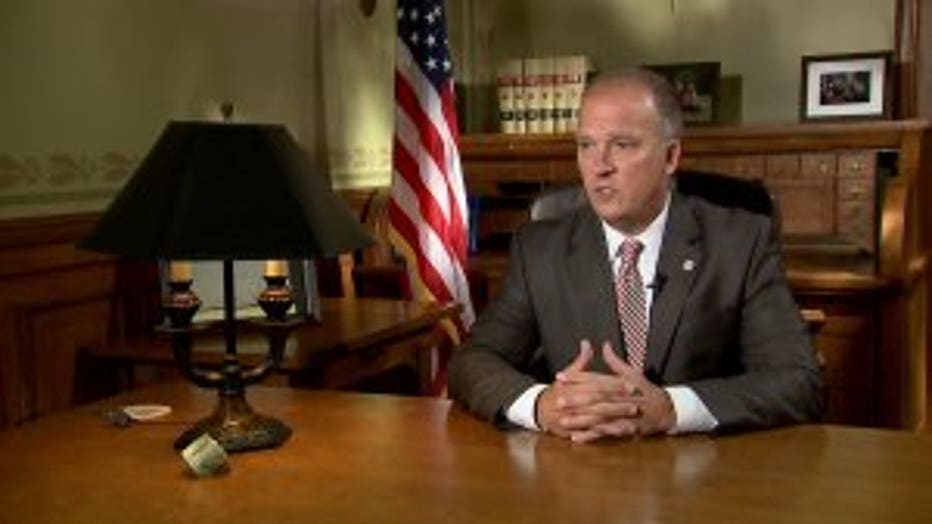 "I'd want to see the consensus of the medical community and we don't have that right now," Schimel said.

But Schimel also pointed out that Madeline should not feel like a criminal for seeking pain relief the way she does.

"It's now an ordinance for simple possession and not a criminal charge -- and that's a positive thing that we should have done long ago," Schimel said.

For now, that's what Madeline and countless others who smoke pot for their pain will have to accept.