Inflatable sculpture of ballerina by Jeff Koons unveiled at Rockefeller Center


NEW YORK — A massive inflatable ballerina created by artist Jeff Koons is the latest public art installation at New York's Rockefeller Center.

The 45-foot (14-meter) work is called "Seated Ballerina." It was unveiled Friday and will be on display through June 2. The nylon sculpture is based on a porcelain figurine of a ballerina in a blue tutu.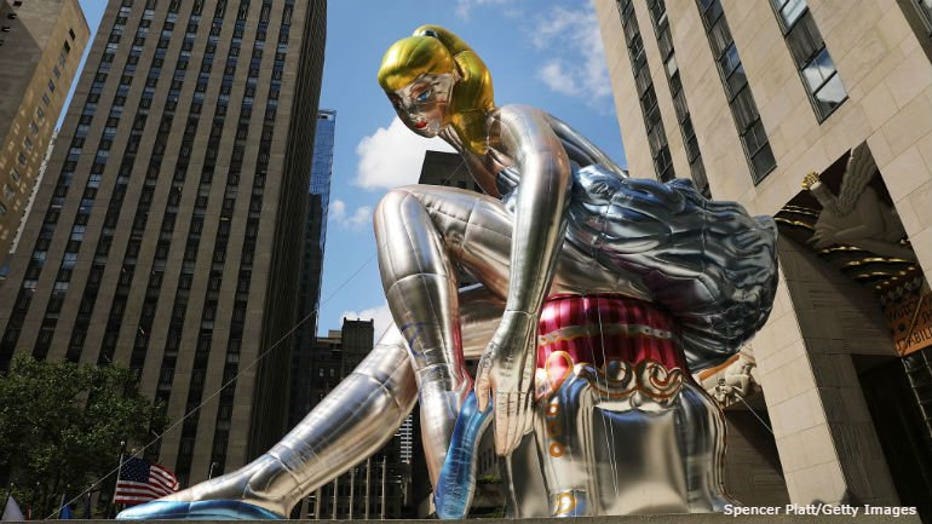 Koons says the work "conveys optimism and a sense of potential for the future." He says the sculpture is intended to bring awareness to National Missing Children's Month.

"Seated Ballerina" is the third Koons work to take up residence at Rockefeller Center.

The artist's "Puppy" was installed there in 1992 and "Split-Rocker" in 2000.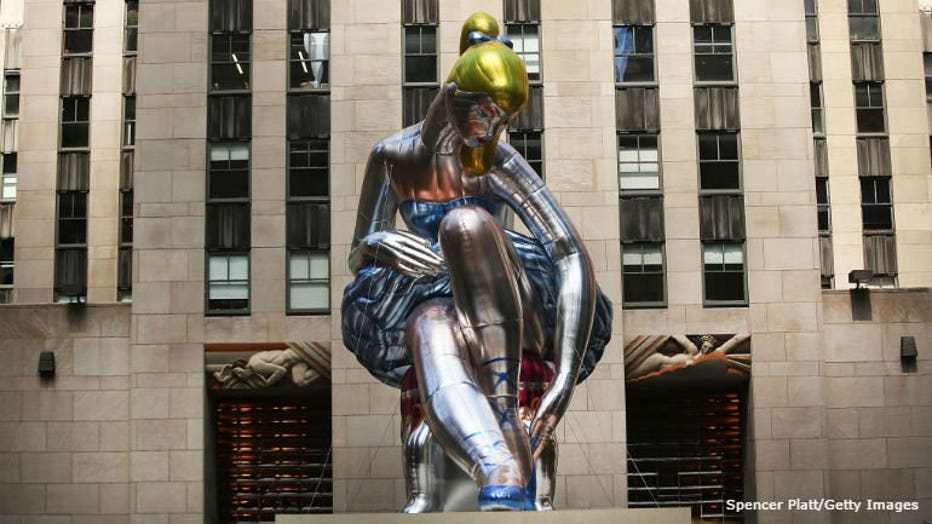 NEW YORK, NY - MAY 12: Seated Ballerina, a new public art project by artist Jeff Koons, sits in Rockefeller Center on May 12, 2017 in New York City. Presented by the Art Production Fund, the inflatable piece is on view at Rockefeller Center starting


Rockefeller Center officials say "Seated Ballerina" will be deflated for safety reasons during inclement weather.